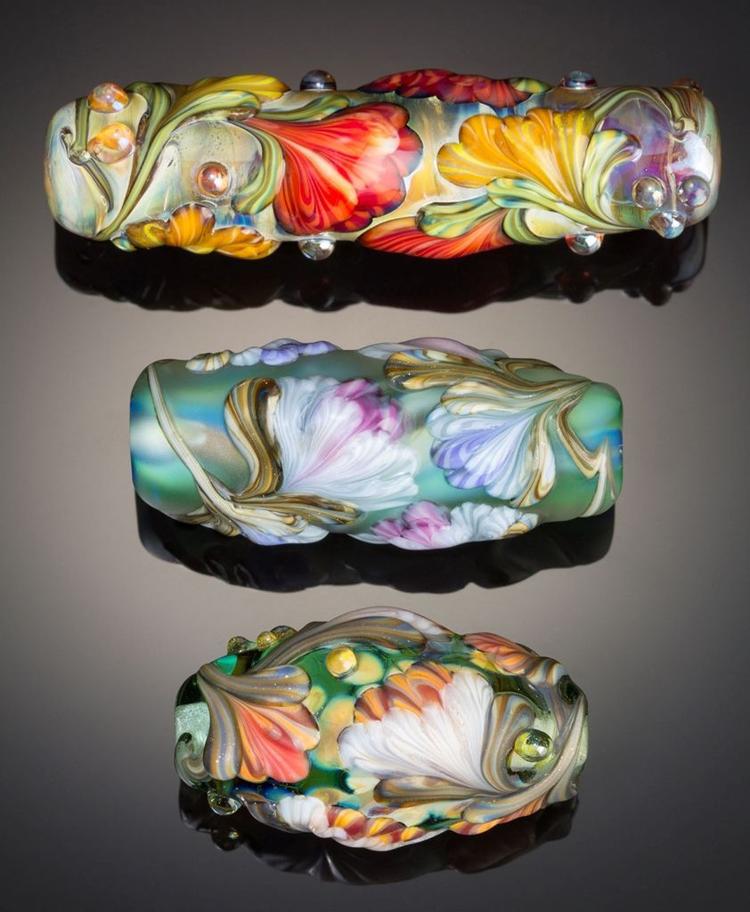 ELKO – As the weather begins to change in northeastern Nevada, Great Basin College continuing education is offering classes that are perfect for the indoor hobby-enthusiast or busy people who want to learn something new.
Upcoming courses include the art of eggery, paralegal studies, QuickBooks, blogging, glass bead-making, basic life support and driver education. For a full list of upcoming classes and events, and to register, visit www.campusce.net/gbcnv.
Creative Classes
"Students are always uncertain what the art of eggery is," said Angie de Braga, director of continuing education. "Imagine creating a shadow box out of a large egg. Students who enroll in the art of eggery course will be designing a winter snowman scene inside a rhea egg, as well as a unique holiday ornament in a goose egg."
Shandry Jarell will be instructing the eggery course from 9 a.m. to 6 p.m. Oct. 21 in the Greenhaw Technical Arts building, Room 122. Cost is $125 and includes all materials.
Art enthusiasts may also be interested in registering for glass bead-making: Italian glass with Kristen Frantzen Orr.
Italian glass beads are made by carefully melting glass over an oxygen-propane torch. The class is suitable for first-timers and experienced bead makers.
The class is 10 a.m. to 4:30 p.m. Nov. 4 and Nov. 5 in the Arts Annex, Room 103. Cost is $265 and includes all materials.
For those interested in expressing themselves via the worldwide web, Blogging for Fun and Profit I & II will be offered 11 a.m. to 1 p.m. Nov. 3 and Nov. 4 in the High Tech Center, Room 110.
Julie Robinson will instruct the classes via interactive video from Pahrump. Cost is $44 for each class.
Paralegal Studies
Community members interested in pursuing the continuing education certificate in paralegal studies may also sign up for paralegal classes offered throughout the year. Paralegal classes beginning soon include Legal Research and Writing I and Legal Ethics and Communication Skills.
"Both classes count towards the paralegal certificate," de Braga said. "Students don't necessarily need to sign up for paralegal studies at the traditional start of the semester. The program accepts students at midterm when the new classes begin."
She explained that the schedule is modeled "after successful executive business programs. It is very attractive to adults to study fewer subjects in a more concentrated format of eight weeks, versus a 16-week semester."
This certificate program is a noncredit program taught in Elko and offered via interactive video in Battle Mountain, Ely, Pahrump, Wendover and Winnemucca.
Legal Research & Writing I begins Oct. 24 and is in GTA 128. Legal Ethics and Communication Skills begins is on Oct. 25 at the High Tech Center, Room 139.
Courses cost $219.50 and are approximately eight weeks long. In addition, students are required to purchase a subscription to Westlaw for a discounted rate through GBC.
Free Community Event
The community is also invited to attend GBC Arts and Cultural Enrichment committee's free art and science event, titled "Dirty Ar," Oct. 17.
"Dirty Art: The Emergence of Visual Art as a Scientific Method" is led by special guest Jay Noller, Ph.D.
Professor Noller is the department head of crop and soil science at Oregon State University. During the workshop, Noller will instruct participants on how to paint with our local soils beginning at 4 p.m. in the GTA building, Room 122.
Participants' artwork will be displayed at the lecture afterthe workshop at 7 p.m., in the GTA building, Room 130.
His lecture will describe how painting and land art has reinvigorated his research on the origins of soils and peoples of different landscapes, and how it has expanded his soil science outreach.
Noller has a connection to GBC through geology professor Carrie Bruno-Meisner. He was her graduate school adviser at Oregon State University and they worked together in the Eastern Korinthia, Greece, on an interdisciplinary archaeology survey, investigating changes in climate using geologic clues preserved in soils and substrates over the past 300,000 years.
"Dr. Jay Noller is an engaging, charismatic soil scientist and soil artist. With two degrees in geology, a Ph.D. in soil geomorphology, and research involving soil development, art and linking landscape to culture, his talk will appeal to a broad audience," Bruno-Meisner said.
Noller authored the book, "Field to Palette," and it will be published this year.