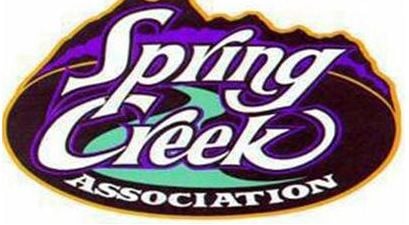 SPRING CREEK – Spring Creek residents have been given the green light to ride off-road vehicles on roads, but with some additional rules.
All-terrain vehicles, dirt bikes, dune buggies, golf carts and snowmobiles are permitted on paved roads, dirt roads, the shooting range and campground at a maximum speed limit of 15 mph if the vehicle is within 500 feet of a home or neighborhood, "which is the majority of roads in Spring Creek," according to the Spring Creek Association's OHV operator requirements.
OHVs are still banned from greenbelts, amenities, parks and property owned by the Spring Creek Association.
All traffic laws will apply to off-road vehicle use and valid insurance is required for the vehicles, along with a driver's license.
Other stipulations include wearing a helmet, using headlamps during the day, and obtaining a legal lighting permit for nighttime use.
The ban was lifted on OHVs effective Oct. 25, with the board approving the motion to 4-3.
The question of allowing OHVs onto Spring Creek roads was discussed by the board a year ago, said SCA President and General Manager Jessie Bahr.
Before the board's regular meeting last week, Bahr opened a discussion on social media that showed a divide in opinion.
"I think there's a pretty good split in what folks want to see," Bahr said.
Sheriff Jim Pitts explained that in 2014, Elko County's passed an ordinance to allow off-road vehicles on county roads, but Spring Creek opted out of the ordinance and upheld the association's ban.
The county's ordinance followed state requirements, including having a vehicle license and wearing a helmet, Pitts said.
"There are things in place. It's not a free-for-all to ride these on the roads," Pitts said.
Vice Chair Paddy Legarza, representing Tract 400, said she saw both sides of the issue, but expressed her concern about the safety of children who rides in OHVs and said she thinks there "will be an uptick in accidents" because of motorists who drive over the posted speed limit of 35 mph.
"I live where Palace crosses Parkridge, and that speed limit might as well be 50 or 55 because that's what people do," Legarza said.
Keeping the ban "is not to punish people or to say no, but maybe to save a life someday," Legarza said.
Chairman Joshua Park said he also saw both sides of the argument and thought the county ordinance should be enforced by the association and made known to homeowners.
"I think the county code is what we should live by," Park said, "but we need to make sure the people who are going to be doing this understand what the county code is."
One of the 12 residents who spoke during public comment was Tract 200 Vista Grande resident Charlie Ekberg, who said he recommended keeping the ban in effect because his home is on "the ATV front" near Khoury's and the gas station, and he has witnessed people driving without helmets and "pulling wheelies."
"I'm deathly [afraid] one of these kids is going to get hurt," Ekberg said, describing the dust and noise from ATVs that comes into his home.
"Off road means off road," Ekberg said.
Steve Mello, who lives in Tract 400, said he opposed lifting the ban and "allowing ATVs into another roadway." He cited a lack of respect by ATV drivers for other homeowners.
"When you have an ATV going down the road with no regard for public safety, I have an issue," Mello said.
Steve Cummins said his ATV is insured and he uses it to pick up his mail. He said it "doesn't make noise, I don't get off the roads, I don't make dust and I don't harass people," and he hoped the board could make the distinction between those who abide by the laws and those who don't.
"I really hope everybody looks objectively at the ones who violate the law and our association rules and try to do something with them, but not penalize the ones who are actually abiding by state and county rules," Cummins said.
Jim Jefferies, director from Vista Grande Tract 200, was in favor of lifting the ban and thought it would provide an opportunity to educate younger riders to wear a helmet and be aware of their responsibility behind the wheel.
"I think we'll get more cooperation from the parents and the kids," Jefferies said.
Pat Plaster of Tract 300 said she feared for the safety of mothers pushing strollers down the street because of "kids in their pickup trucks."
Director At-Large Molly Popp said "banning the ban" would allow for more law enforcement and more rules, and that the SCA could create a new policy.
Park said before casting his vote that he supported lifting the ban "because we are not keeping the people that are abusing this from abusing it," explaining that keeping the ban wouldn't alleviate dust and noise problems.
Jefferies, Park, Popp and Plaster voted in favor of lifting the ban. Legarza and at-large directors Tom Hannum and Jake Reed voted against.