ELKO – When it comes to high-speed internet, Northeastern Nevada Regional Hospital takes no chances — especially with large radiology files that must be transmitted online to providers either down the road or hundreds of miles away.
Visit our online archives for thousands of historical articles, obituaries and announcements.
Vacation photographs often capture perfect moments in favorite places. Send us your best ones by July 16 for a chance to win up to $1,000 in our Destinations Photo Contest. The top photographs submitted will also be featured in a national publication reaching more than 1 million households.
Robert Mueller's investigation has cast a spotlight on more than a dozen Russian nationals, including billionaires, an elusive linguist, an ambassador and a pop star. Here's a look at some of the cast of characters.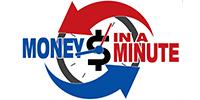 Ruby Mountain HVAC Refrigeration LLC