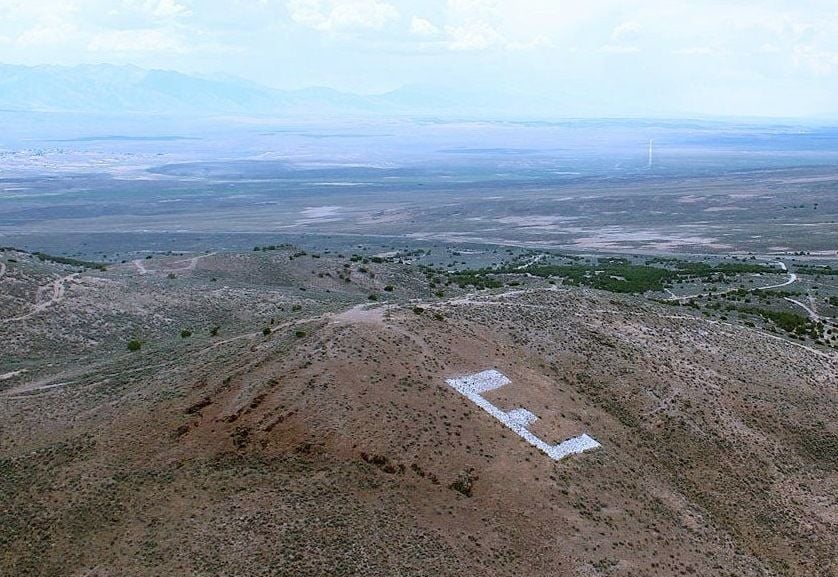 St. Joseph's resumes services
ELKO — Services will resume June 6 with the following hours at St. Joseph's Catholic Church.
Days and times include Saturday at 9 a.m. (only for the vulnerable) and 5 p.m.; Sunday at 8 a.m., 10 a.m., noon, and 5 p.m.; 4 p.m. in Spring Creek.
Week day masses will be held Monday, Wednesday, Thursday and Friday at 12:10 p.m. and Tuesday at 6:30 p.m.
Face masks are mandatory at church. Come early to register your names. Obey the ushers who guide you to the pews. Entry will be through the main doors only. Please be patient to adjust with our new system. Follow all COVID-19 guidelines.
Regina Caeli Academy
Are you one of many families considering homeschooling for the first time? Want support?
Come hear about the Regina Caeli Academy on Wednesday, June 17 from 6-8 pm at St. Joseph's Catholic Church Mater Dei Hall at 990 Highland Drive, in Elko.
Regina Caeli is a private, independent university-style hybrid™ academy operating in the Catholic tradition. We offer accredited classical academic and extracurricular classes to preschool through 12th-grade students two days a week. The parent remains the primary educator by homeschooling the other three days a week, following the same classical curriculum. The Information Session includes a presentation by the founder and Executive Director, Kari Beckman, and a Q & A session.
Mayor's Arts Awards artist call
The Elko Arts and Culture Advisory Board, with Elko Mayor Reece Keener, are seeking an artist to create the award for the 2020 Mayor's Arts Awards. The winning artist will create five mostly identical pieces of new, professional artwork to be awarded to winners of the Elko Mayor's Arts Awards in November.
The chosen artist will receive $1,000 for their work and will contract with the City of Elko. Awards will be given for Arts Education, Individual Artist, Arts Organization, and Service to the Arts and the fifth award will be on permanent display at City Hall. Original artwork created specifically for this award will have preference at selection.
Deadline for submission is July 1, 2020. The selected artist will be notified on or after July 8 and must reside in Elko County. For more information, please contact Shelley Petersen with the City of Elko at 775-777-7210 or email s.petersen@elkocitynv.gov.
Vehicle sanitation services
ELKO – The Clean Team is offering free "Stop the Spread of COVID" vehicle sanitation services to all emergency vehicles from 2-5 p.m. June 25 at 118 Second St.
The service includes sanitizing the steering wheel, dashboard, door handles, door panels, shifters, arm rests, seat belts and vinyl or leather seats.
Sanitation services will also be offered to other cars, SUVs and trucks from 9 a.m. to noon at a cost of $20 per vehicle.
The Clean Team can be reached at 775-753-TEAM.
Hospital presents free nutrition workshop
The registered dietitians at Northeastern Nevada Regional Hospital will present a workshop on weight management from 10 a.m. until 11:30 a.m. on Saturday, June 27th. The workshop is open to all members of the public at no cost. Evidence-based strategies for losing weight and maintaining a healthy lifestyle will be presented. Due to social distancing requirements, class size is limited. Individuals or groups may register online at www.nnrhospital.com/healthyliving or by calling 775-748-2485.
Boys and Girls Club hosts golf tournament
ELKO – The ninth annual "Kids Classic Golf Tournament" will take place July 18. This will be the largest regional golf tournament in Northeastern Nevada. Teams can choose to play at golf courses in Elko, Spring Creek, Wells or Wendover. This 4-man scramble will have the biggest payout in the region. A reciprocal green fee arrangement has been made and, if you are a member of any of the four courses, you can compete at any location with waived green fees. All tournament proceeds go directly to our annual support campaign so that more youth can experience the positive effects of the Boys and Girls Club's programs and activities. Teams and hole sponsorships are open. Call 738-2759 to reserve your spot.