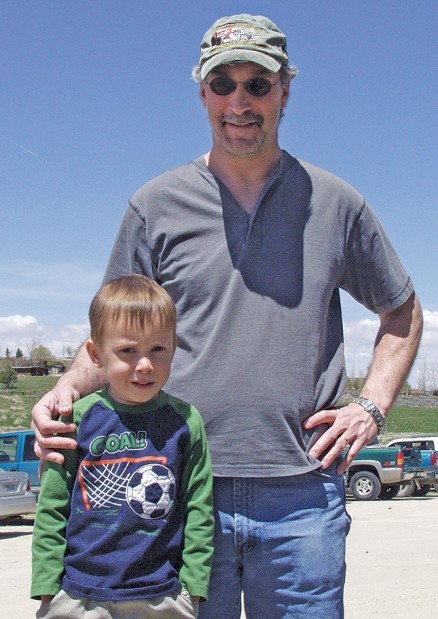 ELKO — Orion had one thing on his mind Saturday afternoon: Catching a blue fish at the Spring Creek Marina.
It's what the 4-year-old was looking forward to most while spending the day with his grandfather, Jack Thomas.
It wasn't just an ordinary outing, though. The two of them were among about 100 others participating in the final fatherhood/male role model activity of the year through Head Start.
Since the start of the school year, Head Start has hosted monthly events that encourage fathers or other males to spend time with the children.
It "reinforces how important a father or male role model is in the life of a child," said Kim Garcia of Head Start.
The idea, she said, is to show ways to spend quality time together. The activities give ideas that don't necessarily have to cost much money, she said.
In addition, the program helps encourage fathers to be involved in their children's education, a job that in Garcia's experience often falls to mothers.
Thomas said Orion's father unfortunately isn't in the picture, and he's the only male figure in Orion's life.
"Whenever I get the chance to do things, with him, I take it," he said.