Mortgage rates are near historic lows these days, but there's a way to make them even lower. It's called buying points, essentially paying mon…
When you own a home, the thought of a mortgage hanging over your head for decades can be daunting for many people - and it's natural to want t…
You may have thought that once you purchased your home and took out a 30-year mortgage, you'd never have to apply for a mortgage again. After …
Over the past year, American consumers have seen record stock market highs, the lowest unemployment rate in 50 years and continued wage growth…
Those of you who plan to eat yourselves into a food coma this Thanksgiving aren't alone. As our second favorite holiday nears, Insider.com tal…
Todos estamos jugando a la ruleta rusa con dispositivos alimentados por baterías de iones de litio. Lo más probable es que tengas docenas de d…
Cuando conocí a Mahquill Sims este verano, las pesadillas aún lo mantenían despierto. Se despertaba sudando, tratando de escapar de los sueños…
MINNEAPOLIS - U.S. Agriculture Secretary Sonny Perdue appeared to be delivering hard truth to the heartland last month when he said he wasn't …
DALLAS - Frisco, Texas, high school teachers Brian Wysong and Jeb Matulich had a simple idea for a side hustle that would put their combined m…
SAN FRANCISCO - Facebook Inc. and Google were drawn into an escalating battle of wills Wednesday over the use of political advertising on soci…
SAN JOSE, Calif. - Uber said on Wednesday that the number of requests for data on its riders from government officials in the United States an…
DETROIT - United Auto Workers President Gary Jones resigned Wednesday amid a federal corruption investigation targeting him for embezzling mor…
NEW YORK - Walmart Inc., wary of Amazon.com Inc.'s encroachment into the grocery space, is revamping the produce department in its U.S. stores…
What separates victims from non-victims? "The path to victimization begins with engagement," says FINRA Foundation President Gerri Walsh.
CHICAGO - Department store chain Macy's alerted customers that their personal and payment information may have been hacked on the retailer's w…
PHILADELPHIA - Four Democratic presidential candidates called on Comcast this week to conduct an independent investigation into how NBC News h…
The merger of the big newspaper chains Gannett and GateHouse Media, which became final Tuesday, will create a "stronger" and "more viable" pri…
LOS ANGELES - As Hollywood's major unions gird for potentially contentious contract negotiations with the major studios, streaming giant Netfl…
TOKYO - New Belgium Brewing, one of the largest craft beer companies in the U.S., agreed to be acquired by a unit of Japan's Kirin Holdings Co…
BEIJING - After almost two years of negotiations and escalations - and plenty of false dawns - trade negotiators from the U.S. and China are m…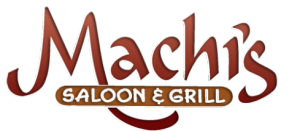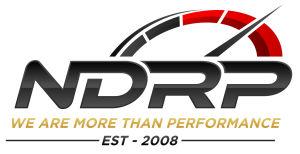 Neff's Diesel Repair & Performance
MINNEAPOLIS - Target's shares jumped more than 15% Wednesday morning after the Minneapolis-based retailer reported much stronger sales and pro…
DETROIT - General Motors is suing Fiat Chrysler Automobiles and several former FCA executives over the ongoing corruption scandal that has led…
Find out what you need to know about the ins and outs of various types of stocks before you invest.
You have only weeks to make sure you don't get hit with a tax penalty. Make those weeks count.
Vanguard Dividend Appreciation ETF's dividend focus isn't all it seems. Here's the lowdown on this fund and why you might not want to buy it.
MoneyTipsAirline fees are pervasive these days. Baggage fees are particularly obnoxious, because passengers are increasingly forced to check i…
MoneyTipsAirline fees are pervasive these days. Baggage fees are particularly obnoxious, because passengers are increasingly forced to check i…