LONDON — British Prime Minister Boris Johnson announced England will start a monthlong lockdown next week.
THE HAGUE, Netherlands (AP) — The government of the Netherlands will halt its multibillion euro coronavirus bailout to national carrier KLM am…
Don't make a decision you end up regretting!
SANTA FE, N.M. (AP) — New Mexico has made progress in reducing greenhouse gases and adapting to the effects of climate change, but work remain…
CUZCO, Peru (AP) — Efraín Valles guided world leaders, pop stars and a princess on exclusive tours through the land of the Incas. He now makes…
NEW YORK (AP) — Wanted this holiday shopping season: Cart sanitizers, curbside delivery workers and mask enforcers.
WASHINGTON (AP) — Millions of Americans who have lost health insurance in an economy shaken by the coronavirus can sign up for taxpayer-subsid…
WASHINGTON (AP) — The actual crisis of the coronavirus pandemic and a manufactured crisis over voting fraud featured heavily in President Dona…
Why not try it out for yourself?
Big things are coming to Social Security next year. Here's what you need to know.
Stacker compiled statistics from governments, news, and industry experts show how COVID-19 has dealt a blow to the economy—and the workers who…
CANBERRA, Australia (AP) — Australia has announced it will spend 500 million Australian dollars ($351 million) to secure COVID-19 vaccines for…
Worried the stock market will crash after the election? Here's what to do now.
Here's why some seniors could end up with extra cash.
These misconceptions could leave you dangerously cash-strapped during your senior years.
BERLIN (AP) — Nine years late and far above its original budget, Berlin's new airport is finally opening Saturday with little ceremony and, th…
BEIJING (AP) — China's manufacturing activity expanded in October for the eighth straight month, though at a slightly slower rate than in Sept…
FRANKFORT, Ky. -- Kentucky reported a near-record number of new coronavirus cases Friday as the surging outbreak continued sending more people…
NEW YORK (AP) — Dunkin' doughnuts and coffee is being combined with Buffalo Wild Wings and Arby's sandwiches.
EL PASO, Texas (AP) — Texas Attorney General Ken Paxton on Friday joined several El Paso County restaurant owners in suing to block a county o…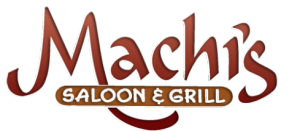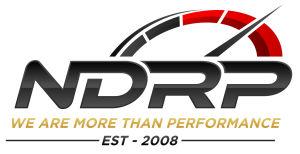 Neff's Diesel Repair & Performance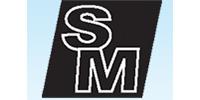 BOSTON (AP) — Russian interference has been minimal so far in the most tempestuous U.S. presidential election in decades. But that doesn't mea…
A federal judge has postponed President Donald Trump's threatened shutdown of the popular short-form video app TikTok, siding with a Pennsylva…
NEW YORK (AP) — Federal health officials on Friday issued new rules that will enable large cruise ships to start sailing again in U.S. waters,…
Wall Street closed out another punishing week Friday with the S&P 500 posting its first back-to-back monthly loss since the pandemic first…
NEW YORK (AP) — Walmart has reversed course, announcing it is returning ammunition and firearms to their displays in its U.S. stores.
SAN FRANCISCO (AP) — San Francisco will temporarily halt the reopening of additional activities and businesses planned for next week because o…
TOLEDO, Ohio (AP) — A power company under investigation for its role in an alleged $60 million bribery scheme involving one of Ohio's most pow…