BISMARCK, N.D. (AP) — North Dakota is urging a federal appeals court to block a judge's order to shut down the Dakota Access Pipeline.
SACRAMENTO, Calif. (AP) — The Los Angeles and San Diego school districts, the two largest in California with a combined K-12 student populatio…
SACRAMENTO, Calif. (AP) — Bars and inside restaurant dining are banned throughout California, while indoor religious services, gyms and hair a…
ALBUQUERQUE, N.M. (AP) — Gov. Michelle Lujan Grisham's revamped public health order took effect Monday, and some restaurant owners aren't happ…
CHEYENNE, Wyo. (AP) — Wyoming will again extend public health orders to contain the coronavirus amid a resurgence of the illness, Gov. Mark Go…
JACKSON, Miss. — A mask mandate and other restrictions took effect Monday in 13 of Mississippi's 82 counties as the state continues to see a r…
BATON ROUGE, La. (AP) — Louisiana will start accepting applications Wednesday for a $250 one-time payment offered to front-line employees who …
HARRISBURG, Pa. (AP) — New legislation to extend millions of dollars in tax breaks to turn natural gas into fertilizer and other chemicals won…
DETROIT (AP) — Manuel "Matty" Moroun, a billionaire businessman who owned a critical bridge that connects Michigan to Canada, has died in his …
WASHINGTON (AP) — The federal government incurred the biggest monthly budget deficit in history in June as spending on programs to combat the …
MIAMI (AP) — The resurgence of the coronavirus in the United States ignited fierce debate Monday about whether to reopen schools, as global he…
BOSTON (AP) — Gyms in Boston are welcoming back members and the iconic duck boat tours are rolling again as the city enters the third phase of…
NEW YORK (AP) — Mass transit systems around the world have taken unprecedented — and expensive — steps to curb the spread of the coronavirus, …
SACRAMENTO, Calif. (AP) — California governor extends closure of bars, indoor dining statewide, orders churches, hair salons closed in most places.
BERLIN (AP) — "Bridges still need to be built" between European Union countries at odds over plans for a massive stimulus package to help the …
WARSAW, Poland (AP) — Polish President Andrzej Duda declared victory Monday in a runoff election in which he narrowly won a second five-year t…
That's bad news at a time when the economy is nowhere close to recovering.
NEW YORK (AP) — Here comes the latest hurdle for the pandemic-defying stock market to leap with ease, investors hope: the worst quarterly prof…
Don't let yourself get caught unprepared!
Welcome to NerdWallet's Smart Money podcast, where we answer your real-world money questions. This week's episode starts with a discussion of …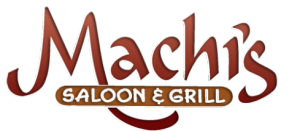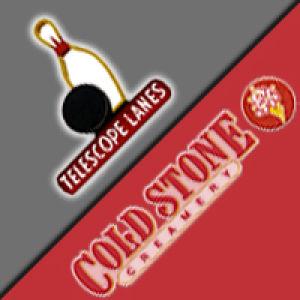 Cold Stone-Telescope Fun Center
LONDON (AP) — The British government told individuals and businesses Monday to get ready for new costs and red tape — but also an exciting "ne…
BEIRUT (AP) — The International Monetary Fund on Monday urged Lebanese authorities to unite behind a government economic plan that has receive…
WASHINGTON (AP) — President Donald Trump's aides are misrepresenting the record on kids and the coronavirus as they push for schools to reopen.
BERLIN (AP) — German is aiming to make its six-month presidency of the European Union "climate neutral," by organizing events in such a way as…
MIAMI (AP) — As U.S. sanctions scare away the world's largest shippers from Venezuela's oil industry, new players are willing to brave the hei…
Tax filing deadlines inspire many of us to vow that we're finally going to organize our papers. Start with understanding what should be kept, …
Hopefully you aren't counting on the money!