ELKO – Mediation is a forward-looking method of conflict resolution. The process involves problem solving with results that are agreeable to both sides of a situation or argument. In the courts a judge determines who is right and who is wrong. Knowing that no judgment will be imposed often decreases the stress involved in a divorce or other major life decisions. The process is less formal than a trial, but still requires several stages before an agreement can be decided on.
Mediator Nellie-Ann Essman has recently opened Elko Mediation Services. According to Essman, mediation can be used for family and divorce, small and civil claims in business negotiations and international relations. It is an alternative form of dispute resolution that is very diverse and can be applied in many mediums. The process is voluntary.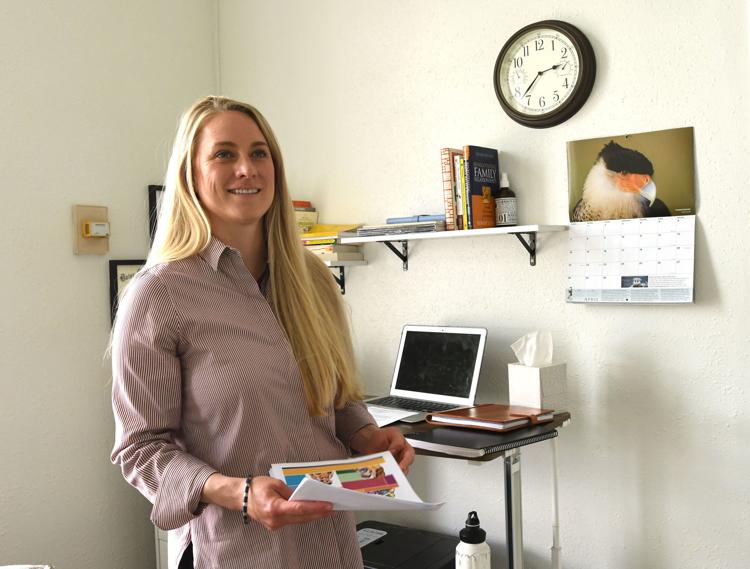 "Parties are able to come to a creative nontraditional resolution that is reasonable and write up a memorandum of understanding that they can then take to an attorney to have the divorce finalized," said Essman. "Every family is unique."
Mediation is also very effective in co-parenting between separated or divorced parents.
"If there are children under the age of 18 they are going to have to co-parent until that child is of legal age," Essman. "They have to be able to work together and renegotiate that family relationship," Essman said.
Mediation costs are billed hourly and are typically less expensive than going through a lawyer. Sessions can be scheduled at a time that is convenient to both parties.
The difference between an attorney and a mediator, according to Essman, is that lawyers can answer legal questions about how the laws apply to a specific situation and what the likely outcome will be in court.
Essman does not mediate when mental health issues or domestic violence charges are part of the equation.
Essman has a degree in communications and completed a dispute resolution program through Boise State University. She has also taken a number of graduate topics and workshops in mediation. She completed a divorce mediation skills training program at Northwestern University in 2017.
Essman has three and one half years experience in the field. Her work has involved small claims mediation at the Reno Justice Courts and Reno Neighborhood Mediation Center.
During mediation sessions Essman strives to separate interests and needs while remaining neutral. All mediation sessions are completely confidential.
"In the mediation agreement things are going to be well-defined," Essman said. "During the mediation process we will go through calendars (in custody situations) and go through every holiday and talk about what holidays are important to the family and to the parent because each parent might value different holidays."
Standard divorce mediation takes about six to eight sessions.