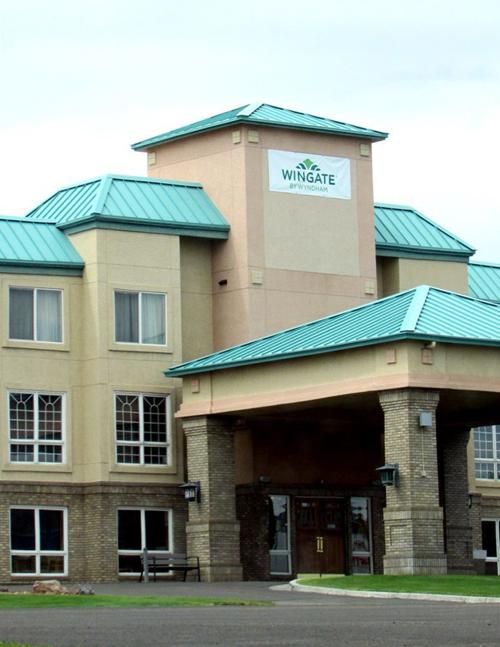 ELKO – Universal Hospitality Solutions, a hotel ownership and management company based in Scottsdale, Arizona, announced that the former Holiday Inn Express & Suites at 3019 East Idaho St. has become the newest member of the Wyndham Worldwide hotel chain.
The 77-room hotel is being renovated with upgrades such as enhanced bedrooms and baths, flat-screen televisions and free deluxe breakfast. Additional highlights will include airport shuttle, gym, business center, and rustic western interior including a split rawhide sofa in the lobby.
Carrie Massie has been named general manager of the hotel. Previously, she served as sales manager with the company's sister hotel, Home 2 by Hilton.
You have free articles remaining.
In her new role, Massie will be responsible for daily operations and customer service overseeing the hotel's staff and operations.
"Carrie Massie is a talented and experienced hospitality professional and will play a key role in ensuring that the Wingate by Wyndham continues providing guests with the same high-quality service and exceptional value that it has become known for in the Elko community," said Scott Nadel, owner of the Wingate by Wyndham.
"We're excited to be joining the Wyndham family and are looking forward to providing our guests with the high-quality accommodations that the brand is known for," said Carrie Massie, the hotel's general manager.
All Wingate by Wyndham hotels are individually owned and operated under franchise agreements with Wingate Inns International Inc. or its affiliate. WII is a subsidiary of Wyndham Hotel Group and parent company Wyndham Worldwide Corp. Reservations and information are available by visiting www.wingatehotels.com.
A new Holiday Inn Express is under construction at East Jennings Way and Ruby Vista Drive.