The past year has fractured our world in countless ways. Now, as people look to pick up the pieces, those managing debt need to account for th…
The stock market can create some incredible wealth -- but is it the only option?
When you think of freezing, credit may not be the first word that comes to mind. But knowing how to freeze your credit can prevent you from pa…
You don't need to follow the market to be a successful investor.
A little knowledge could prevent you from being a victim.
Investing in the stock market doesn't have to be seen as a risky guessing game reserved for men.
Getting started as an investor can be daunting. Here's how to develop a strategy that serves you well.
Becoming a millionaire may be easier than you think.
Four big takeaways for regular people who want to invest like Uncle Warren.
The Federal Housing Finance Agency (FHFA) announced this week that it would disburse $1.09 billion for affordable housing allocations, more th…
In-school deferment is one type of student loan deferment that allows you to temporarily pause payments on your student loans while you're att…
As students finalize their college selection, consider these questions to gauge which school is the right fit in the era of COVID-19.
If you worked from home, received a relief payment, took on some gig work or filed unemployment benefits, here are things you want to know.
Americans have been growing more confident about the economy and their finances as the end of the pandemic seems to be drawing near. But a clo…
This is how a student loan deferral will affect your credit. Pennygem's Natasha Abellard has the story.
Staying home for months on end has taken a toll on everyone, but it can also take a toll on your tax return. Here are five unexpected ways the…
Mar.04 -- OPEC+ decided not to increase production next month, sending prices soaring in a market that had been expecting additional supply. B…
Death and taxes may be the only certainties in life, but death taxes are only a remote possibility for most people. The vast majority of Ameri…
Since its inception in 1935, Social Security has been a key source of retirement income for older Americans. Despite the program's enduring po…
If you receive a paycheck, you're probably well acquainted with a little line item that says "Social Security Tax." Although many people most …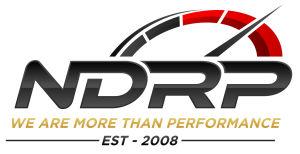 Neff's Diesel Repair & Performance
If you're itching to travel again, Delta Airlines is ready to help with improved welcome bonuses on its credit cards. For a limited time, new …
MoneyTipsCongratulations! You have just been handed your first little bundle of joy in the hospital and have embarked on the long journey of p…
MoneyTipsCongratulations! You have just been handed your first little bundle of joy in the hospital and have embarked on the long journey of p…
You actually have some advantages over those with tons of wealth to invest.
If you're feeling overwhelmed by years of paperwork, take heed. You may be able to lighten your load when it comes to your credit card stateme…
One dubious reward for doing a great job with your retirement savings is bigger tax bills in retirement. Even if you don't need to take money …
The marketwide tide isn't sweeping whole groups of stocks higher and lower anymore, allowing investors to focus on individual companies again.