JACKPOT -- Three elegant birches stand in a tight triangle in Bob Bloom's front yard. He planted them decades ago, kept them healthy in the middle of the high desert. He pointed to a few dead trees in front of the dilapidated, abandoned building across the highway. That's what happens if you stop watering, he said.
Bloom, a longtime resident of Jackpot, will miss his birches dearly. He'll miss his porch, too, which sits about a stone's throw south of the Idaho border. He loves this porch so much that he reads out there under a heater when it's 20 degrees outside.
From his house, Bloom has a clear view of Middle Stack Mountain — gray-green and 8,000 feet tall — watching over the town. He can see much of Jackpot from this spot. Cactus Petes and the town's lone stoplight are on his right. A dusty, weed-filled lot lies straight ahead. To his left, past his store, it's nothing but sagebrush.
Bob and Marianne Bloom owned the Stateline Liquor Store in Jackpot for 28 years. At their business' height, they sold cheap alcohol to buyers from northern Idaho, Oregon, Wyoming, Washington — even Canada. Today, after a decade of declining business, the Blooms sit on their porch, surrounded by cardboard boxes. They're packing up and retiring to Arizona.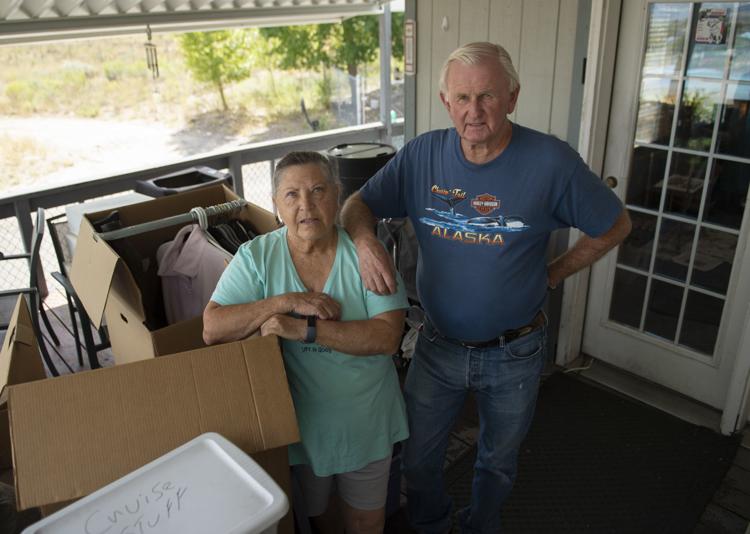 Ever since the Great Recession, Bloom's business has been drying up. Fewer people come to Jackpot to gamble, and Bloom has lost the edge he had in low pricing, losing out as big-box stores get closer to his prices.
"My marketing area was two, three million people," he said. "Most of my liquor went to Washington state. People would come down, buy 10 cases at a time, buy it for the whole neighborhood."
Bloom said his operation used to be a destination, but now buyers are going elsewhere.
"Every week I get at least a few people coming in who say, 'I'm never coming back here,'" he said.
Gambling and entertainment are in Jackpot's DNA. Gaming's everywhere, even in the names of the roads: Ace Drive, Lady Luck Loop, Poker Street.
Jackpot was founded on casinos, but times are changing for the border town on U.S. Highway 93.
As a gambling hotspot, Jackpot's economy has always cycled between booms and busts, winning and losing with strong and weak economies. In recent years, Jackpot's casino-centric economy has had to deal with fewer gamblers and an uptick in competition for those bettors.
Now the town's in a lull — and it's looking for solutions.
Casinos own most of the housing, the general store, even the gas station. Eighty-five percent of the residents work in the casinos.
"We rely on them for our entire economic everything," Jackpot school teacher Ruth Kennison-Squatrito said.
To some degree, the town's low population is reflected in its economic doldrums. Some 850 people live in Jackpot today, which, historically, is about as low as the population gets. When times are good, the town's population can balloon to 1,500. A decade ago it sat at 1,200.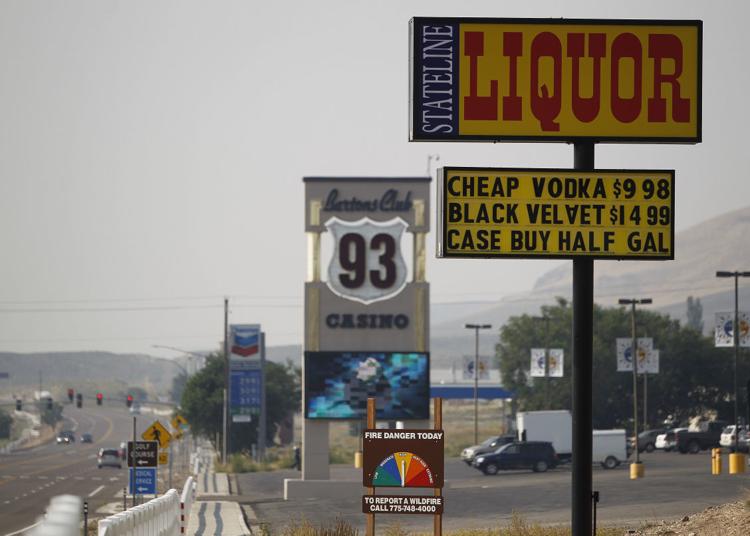 Gaming — Jackpot's lifeblood — is hurting.
"We were busy constantly (before 2008)," Jackpot Advisory Board Chairwoman Theresa Hugill said. "Gaming-wise it has struggled to come back up."
The casinos still attract hundreds of visitors on weekends, packing their parking lots with visitors from the Magic Valley, Boise, Washington and Oregon, but it's not what it used to be, residents say.
The weekend acts have gotten smaller. Free drinks and free rooms have become scarce — Jackpot is basically following Las Vegas' lead in that regard. Champagne breakfasts and cheap meals are a thing of the past.
For decades, Jackpot was the only game in town for southern Idaho residents who wanted to try their luck at cards and slots. Now competition is steep.
"Back in the day, when the only places you could go were Nevada and New Jersey, business was good," Barton's Club 93 IT director and former Advisory Board member Jeff Young said. "Now you have all these Indian casinos opening up."
These days, it's easier than ever to gamble legally in the Great Basin. For people in Boise, Pendleton is only a little farther away than Jackpot. Fort Hall draws in people from eastern Idaho.
"(The Jackpot economy) doesn't seem to be coming back like you'd think it would," Young said. "We was doing real good up until '08, then it just dropped and it was real tough. It hasn't come back; we're just keeping our heads above water."
Cactus Petes Marketing Manager Matt Hartgrave said that business hasn't come all the way back. The casino is trying to change that.
"We're always working on it, trying to market the right things to people," Hartgrave said.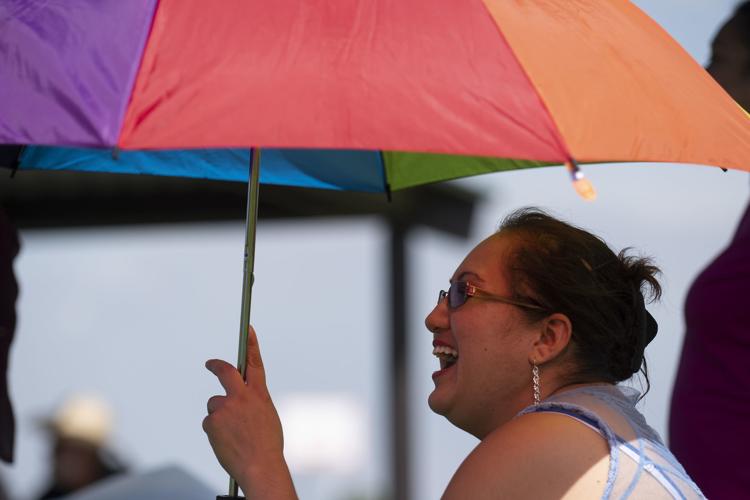 Still, Young doesn't think gaming is going to bounce all the way back.
"I don't think we'll ever get back to where we were," he said.
Could pot save Jackpot?
Town leaders don't want their fate tied to a single industry. Business diversification, rather than casino dependence, is the way forward, they say.
Some have discussed a marijuana dispensary as a new revenue source that could recoup some of the entertainment industry's losses. But bringing cannabis to Jackpot will be easier said than done.
It's difficult to attract people and businesses to an isolated community known as a weekend destination. Jackpot offers trails for four-wheeler enthusiasts, a golf course and a park, but casinos are still the main draw.
Marijuana could be an economic boon. Nevada allows recreational and medicinal sales, and if a pot shop opened, southern Idaho residents, who might not have a taste for gambling, could still flock south for marijuana.
Today, the closest destination for most Idaho residents to get legal marijuana is Oregon. Jackpot would be a shortcut for many.
West Wendover, also in Elko County, is now incorporated after years of living under county control. The town on the Utah border now allows dispensaries within the city limits. Sales will likely begin in the next few months.
If a pot shop did well in Jackpot, the whole town could see a boost, proponents say. Pot enthusiasts might stay to enjoy a show, an expensive meal and play a few hands of blackjack.
Doug Eisenberg and David Poole, the new owners of the Stateline Liquor Store, fully intend to sell marijuana out of the shop. They appeared before the Elko County Commission in 2017, touting the benefits that marijuana could have for Jackpot and the county.
But the County Commission isn't allowing pot shops — for now at least. Even though a new business could very well stimulate the economy in northern Elko County, not all the commissioners are convinced pot sales are a good idea.
"In order for someone to have a successful dispensary in Jackpot, they're going to have to depend on people breaking the law (bringing marijuana into Idaho)," Elko County Commissioner Demar Dahl said, adding that the economic benefit isn't worth the potential harm.
Ontario, Oregon, just west of Boise, began selling recreational cannabis in July. A Jackpot shop could siphon off a share of that market.
"My argument for the county was: 'You can have an unregulated black market, or you can have a regulated market that you can tax. That's what you're choosing between.'" Young said. "And they chose unregulated, untaxed."
To the town's chagrin, the decision rests solely in the hands of the Elko County Commission because Jackpot is unincorporated.
The county has voted against a pot shop; the town may need to incorporate if it wants to allow weed sales. And getting state approval for incorporation, given the town's low population and scant business diversity, won't be easy.
As an unincorporated community, Jackpot doesn't officially govern itself. Most of the hands-on governing is done by a town advisory board, which reports back to the Elko County Commissioners, almost two hours away. Advisory board members are appointed rather than elected.
Young said that town support for a dispensary is strong and that Jackpot "almost had a riot" when the county commission refused to allow marijuana sales.
"I fought with them (the county commissioners) for a good year," Young said. "There was one of them who said, 'I don't care how good of an idea it is, it's not going to happen.'"
Some Jackpot residents believe, and hope, that when the anti-pot shop commissioners leave, the new commission will give them the go-ahead to start selling marijuana.
"Right now we're waiting for a couple of commissioners to either retire or die," Bloom said with a chuckle.
The town doesn't have to wait. By becoming an official city, Jackpot would be able to allow marijuana sales without Elko's approval, just like West Wendover has.
Incorporation salvation?
Jackpot doesn't have its own legal identity. It's not a city; it's simply an unincorporated community within Elko County, the fourth largest county in America, nearly the size of Maryland and Connecticut combined.
You have free articles remaining.
With the county shooting down the town's wishes for a pot shop, Jackpot is considering self-government more seriously than ever before.
"Everybody would love to (incorporate)," Jackpot Advisory Board member Monica Burt said. "We want our own town; that'd be great."
"I have not talked to anybody that has said, 'No, we shouldn't incorporate,'" he said.
Becoming a city won't be easy for Jackpot for two primary reasons: low population and lack of business diversity.
Jackpot Public Works Superintendent Shawn Burt, Monica Burt's husband, said the Nevada Department of Taxation would like to see the town's population back in the 1,500 range before allowing incorporation, but population isn't quite as important as business diversification.
Relying entirely on one industry for economic sustainability is risky in the Department of Taxation's eyes because some new cities fail and later require state assistance to stay afloat. There are some new businesses coming to Jackpot though.
A new slot-focused establishment, Dotty's, is awaiting approval, and a new gas station received the necessary permits to break ground. A dollar store is in the works, too.
Monica Burt is only interested in incorporating when the town is ready for it, which isn't today, she said. The process, which the town has begun, will be long and complicated.
"We're still trying to figure it all out," she said.
Before incorporating, the Department of Taxation will conduct a study of Jackpot to assess whether or not the town can handle supporting itself. At this point, Jackpot will probably be under Elko County control for a while longer.
"I just don't see (incorporation) happening for a couple of years," Monica Burt said.
Residential realities
Jackpot's population has always been cyclical, and while it's only a little above 850 people today, it could be at the beginning of an upswing.
Shawn Burt said that last year, the town had 13 houses on the market. Now there are one or two. Housing is one of the town's main problems right now, inhibiting growth.
"We have a housing shortage," he said.
Hugill said she thinks a lack of housing is holding Jackpot back.
"Our population hasn't been on the rise because there's nowhere for anybody to live," she said.
Because Jackpot is isolated, two hours away from Elko and an hour away from Twin Falls, it's difficult and expensive to secure contractors. Many Magic Valley contractors don't think getting a Nevada license is worth the bother. On top of that, it's hard to get builders in general right now.
Most of the town's housing is owned by Cactus Petes and Barton's. Manufactured homes make up the majority of living spaces, so families looking to buy bigger might move away due to lack of options.
On the surface, it wouldn't appear as if a low population would have much impact on the town's economy. The casinos employ many workers who live in Twin Falls, an hour north. The casinos' ability to staff their businesses is not entirely contingent upon local residents — Cactus Petes alone employs more than 600 people in the summer.
But there are downsides to a low head count. For one, revenues disbursed by the county are based upon population. Fewer residents translate to less money for infrastructure and other needs.
Fewer people, fewer kids
The vast majority of Jackpot adults work for casinos, whether they're dealing cards or employed in one of the support services. For example, Monica Burt works for Cintas, which handles the casinos' laundry needs.
But not everyone works at Cactus Petes or Barton's.
Ruth Kennison-Squatrito and Vincent Squatrito met in Jackpot. They have two children and a home that sits in the sagebrush, overlooking the golf course. They've been school teachers there since 2011.
"We both came in with the idea we were just going to stay a couple years," Kennison-Squatrito said.
Jackpot's school has shrunk since the recession. Kennison-Squatrito remembers one year when she had seven students.
"I had a big sickness that went through my class, and there was one day I had one student," she said with a laugh. "And then she went to an appointment and I had no kids."
In 2011, the school had single classes from first through sixth grade. Now each class is made up of two grades combined — first and second, third and fourth, fifth and sixth.
"As we lost teachers who retired or moved on to other positions, our decline in population couldn't justify us hiring more teachers," Kennison-Squatrito said.
Combined classes aren't necessarily bad for the students, but teachers have to shoulder more responsibility. Beyond the additional workload, it's also challenging to see the town's makeup shift.
"Even families that have been here 10 years are starting to leave," Kennison-Squatrito said. "And that's really hard."
Gambling town pride
Longtime Jackpot residents aren't too worried about the population and decline in gaming. They've seen this all before. People who have lived in Jackpot for a decade or less, such as the Burts, say they've only ever seen the town growing.
Nearly every Jackpot resident raves about the benefits of small-town living and the peace of mind that comes with knowing all of their neighbors.
The fire department is excellent for a small town, they say, covering a whopping 3,000 square miles and staffing 18 volunteers. Many describe the school and its teachers as phenomenal. The recreation center is second to none, they say.
"Jackpot's more than gaming," Jackpot Fire Chief Brian Hugill, Theresa Hugill's husband, said. "It's more than a little party town down south."
They point out that the town has its own national forest next to Cactus Petes (it's a real national forest, even if it began as a joke). There's a new park and a new dog park. A fishing pond is on the way.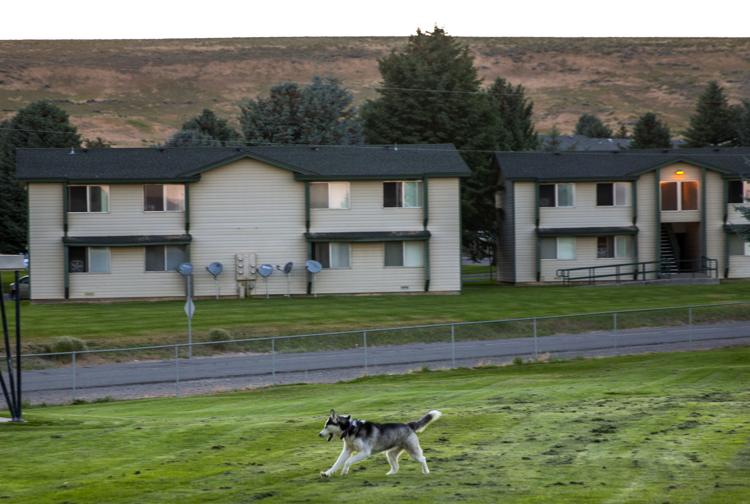 Brian Hugill thinks the town will rebound.
"I've watched the rises and falls, rises and falls," he said. "It's like watching the waves roll in."
A new normal
The Blooms came to Jackpot in the late 1980s with the Chevron station. On top of their gas station jobs, the two worked a number of gigs in town. Marianne Bloom spent 20 years at the court. Her husband had a tow truck business for years and remembers an early 1990s blizzard when he pulled back-to-back all-nighters, hauling vehicles out of the snow nonstop. He lit fires under truck engines to help get them started.
"Things get real stiff at 42 below," he said.
The Blooms didn't intend to get into the liquor business, but they knew there was money to be made. For 20 years, the money was good.
"From '91 to '08 I was showing 5% increases year in, year out," Bob Bloom said. "Ever since '08 I've been showing 5% losses year in, year out."
There was a time visitors would fill their pickups with as much as $3,000 worth of booze. At one point, Stateline Liquor had $700,000 in inventory. Now that's down to $100,000.
Residents don't know for sure how Jackpot will change in the next few years, but many of them think the population and economy will pick back up. Maybe the town will settle into a new normal and simply adjust to gaming's decline. Perhaps marijuana, a casino, a gas station and a dollar store will spark an economic rebirth.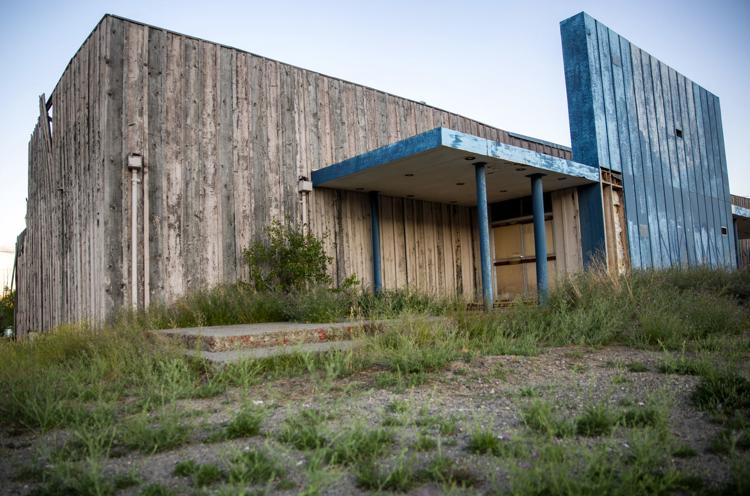 No matter what happens, Jeff Young isn't going anywhere.
"I just like it here," he said. "I don't know how else to say it."