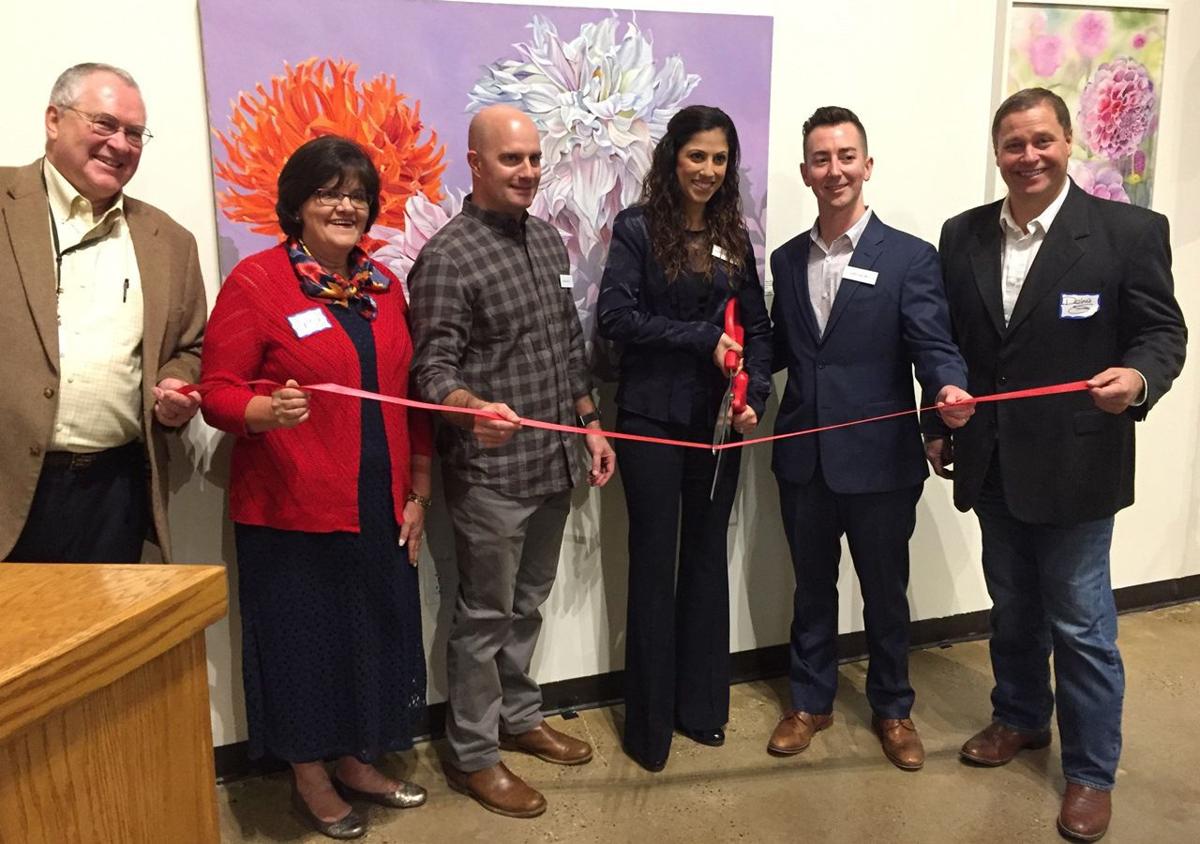 ELKO – Northeastern Nevada Regional Hospital has welcomed four physicians to the community in recent weeks.
A reception Friday at Northeastern Nevada Museum introduced them and reintroduced other staff to the community.
Rodney S. Badger, MD, FACC
Northeastern Nevada Cardiology
1995 Errecart Boulevard, Suite 204, Elko NV 89801
Dr. Badger is a graduate of Stanford University and completed medical school at the University of California, San Diego, School of Medicine. He then went on to the University of Washington to complete an internship and residency in Internal Medicine and a fellowship in Cardiovascular Disease.
Badger is board-certified in Internal Medicine, Cardiovascular Disease, and Interventional Cardiology. He was most recently an Associate Clinical Professor and Director of the Cardiac Cath Lab at the University of Utah Hospital and School of Medicine. During that time, he served on the Admissions Committee for the School of Medicine and completed extensive research in stem cell therapy for the treatment of heart failure.
In his spare time, Badger trains and competes in alpine ski racing. Last year, he set a new personal record when he hit 70 mph on a Super G Course. This season, he is looking forward to skiing in Lamoille with Ruby Mountains Heli-Experience. When there's no snow to be found, Dr. Badger enjoys spending time on Ruby View Golf Course and playing cowboy on his horses.
1775 Browning Way, Suite 201, Elko, NV 89801
Dr. Pullins has a lifelong fascination with making things work better. It was this passion that drew him to the field of Orthopedics. After completing his undergraduate education at the University of Utah, he attended medical school at Tuoro University in Nevada. From there, he completed his residency at Michigan State University.
As a member of the medical team at Pinion Orthopedics, Dr. Pullins provides complete care for patients' orthopedic and sports medicine needs. From routine arthroscopy to complex fractures and total joint replacement, Pullins offers both arthroscopic and minimally-invasive surgery to relieve pain, improve strength and flexibility, and help patients regain mobility. His practice provides treatment for the hand, shoulder, elbow, hip, knee, ankle and foot.
In his spare time, Dr. Pullins enjoys snowboarding, wakeboarding, baseball, softball, golf, camping, hiking and spending time with family and friends. He and his wife, Sara, along with their young son are excited to be part of the Elko community.
Northeastern Nevada Women's Health
1995 Errecart Boulevard, Suite 103, Elko, NV 89801
Dr. Curtis grew up in Pocatello, Idaho, and has travelled throughout the U.S. for his education. He completed his Bachelor of Engineering at the University of Idaho. He spent two years with the Jet Program teaching English in Hokkaido, Japan. He received his Medical Doctorate through Ross University. He completed his Obstetrics and Gynecology training at Aultman Hospital through Northeastern Ohio Medical University.
Known for his calm and welcoming nature, Curtis enjoys all facets of Obstetrics and Gynecology. He especially enjoys following families from deliveries through to their gynecologic care. His special interest is minimally invasive surgery.
In his spare time, Dr. Curtis enjoys spending time with his wife, Dr. Sharma, who is also his office partner. He is an avid skier and is excited to be back on the West Coast to enjoy fishing, camping and mountaineering.
Northeastern Nevada Women's Health
1995 Errecart Boulevard, Suite 103, Elko, NV 89801
Dr. Sharma grew up outside of Toronto, Ontario, Canada. She completed her pre-med at York University and her Master's in Medical Science at McMaster University. She went on to complete her medical studies at Saba University School of Medicine. She completed her Obstetrics and Gynecology training at Aultman Hospital through the Northeastern Ohio Medical University.
Dr. Sharma finds the most rewarding part of Obstetrics and Gynecology to be the opportunity to provide care through different phases of a woman's life. Her special interest is caring for women with bladder issues, including incontinence and uterine and bladder prolapse.
In her spare time, Sharma enjoys spending time with her family and friends. She enjoys hiking, swimming and camping, as well as arts and theater. She plans to continue developing her culinary skills and is in training for a half marathon next year.
Other providers of Physician Practices at NNRH include:
Jonathan Slothower, D.O. — Pediatrics
Veronica Janhunen, M.D. — Pediatrics
Alison McInturff, M.D. — Pediatrics
Jorge DeAmorim, M.D. — General Surgery
Alfred Brown, M.D. — Urology
Starla Ricks, D.N.P., F.N.P.— Primary Care
Steven Gunnell, D.O. — Orthopedics
Timothy Phipps, D.O. — Orthopedics
Russell Morrill, P.A. — Orthopedics
Stephen Starr, M.D. — Obstetrics