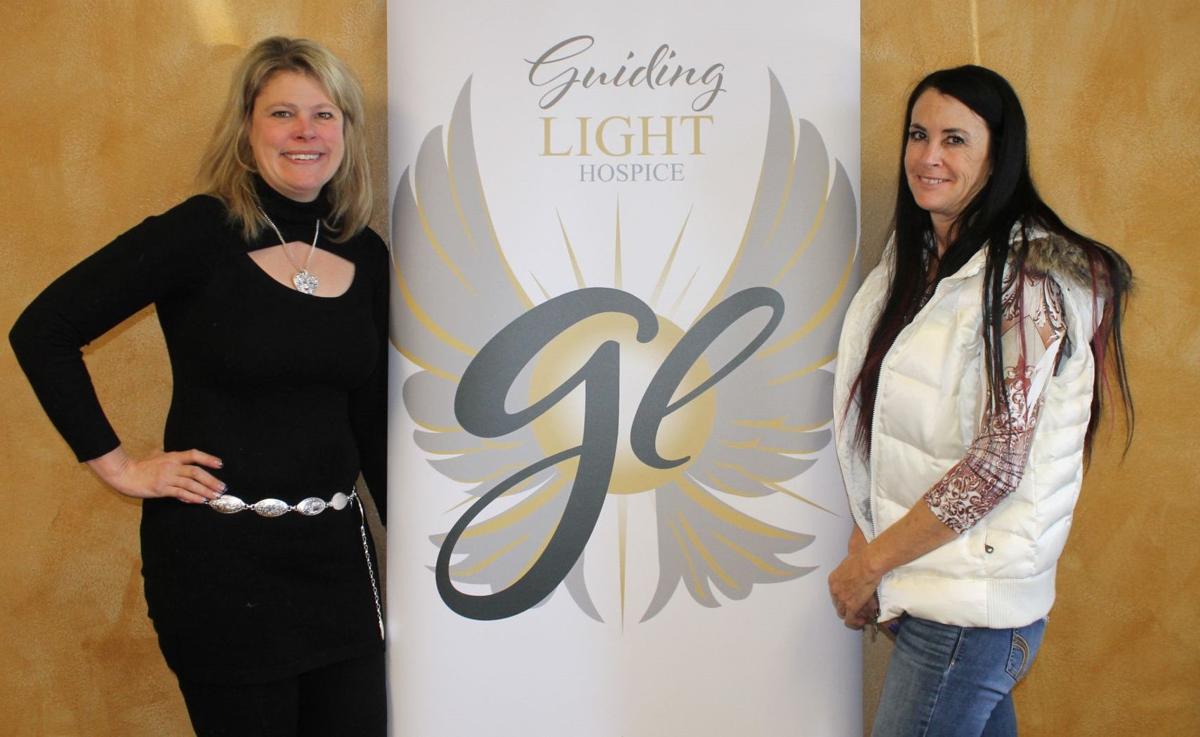 ELKO — Seeing a need for end-of-life care in rural northeastern Nevada, nurses Paula Price and Olyna Doren opened Guiding Light Hospice and recently earned accreditation through a national organization.
"I'm excited to be able to bring this to Elko and to educate that hospice isn't about death and dying. It's about support and providing services as they are needed," said Doren, who described hospice as end-of-life care that allows a patient to die with respect and dignity. "As sad as it is, it's needed, and Elko has never had this before."
The proprietors opened their business about a year ago, enlisted their first patient in August and earned accreditation from the Accreditation Commission for Health Care on Nov. 30.
At the Dec. 6 County Commissioners meeting, Commissioner Delmo Andreozzi commended the duo for their work. "I see what you do as putting the care back into healthcare," he said.
Longtime residents of Elko, the nurses completed their associate degrees in nursing through Great Basin College in the 1990s, and Doren earned a master's degree from Walden University. Since then, they have dedicated their careers to medicine in Elko, working at the hospital and home health care. In 2014, Price opened New Horizon Home Care, a Medicare-certified homecare agency serving Elko, Lander and Eureka counties.
In their combined 49 years of experience, they discovered a need for professional hospice services to supplement the community's volunteer resources.
"All Elko has had is a volunteer hospice service, which has done a wonderful job, but they were very limited in what they can do," Doren said. "It needed to have some structure and people needed to know that it's being watched."
You have free articles remaining.
In addition to being accredited, and state and federally regulated, Guiding Light Hospice employs an entire team of background-check employees — including certified registered nurses, a social worker, chaplain and physicians.
"We have a dream team," Doren said.
The 16 employees of Guiding Light Hospice can help with physical, emotional and planning needs of a dying individual, whether it be an elderly or middle-aged person or child. The business — which serves all the counties that New Horizon Home Health covers and White Pine County — accepts Medicare and insurance, and is available 24/7. The team also provides support services to the family.
"That's where that whole package of hospice comes in," said Price, who considers New Horizon Home Care and Guiding Light Hospice sister agencies, as patients sometimes start out needing home care then choose to shift into comfort measures.
Many of the patients who use New Horizon Home Care for treatments such as chemotherapy transition into needing hospice care, which can be administered at home or at another location such as a hospital.
"We are with these families for long periods of time to be able to help them and give them a chance at survival or quality of life," Price said.
The calling to home care and hospice presents challenges and opportunities every day, the pair agreed, but the practice is worthwhile.
"When you have a family that is relieved, and they are able to grieve the person, and they finally find peace at the end of the day," Doren said. "I think that is the most rewarding."