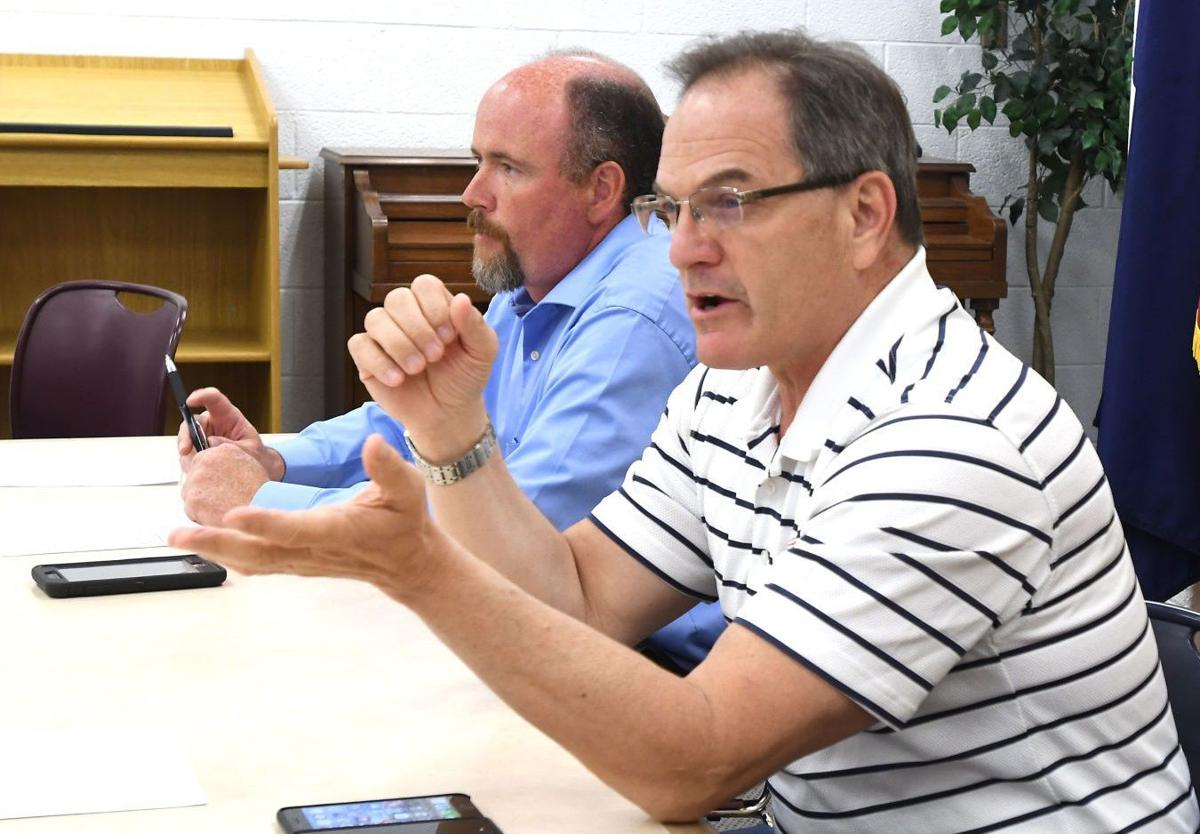 ELKO – Leaders of two Nevada-based federal agencies held a round table discussion addressing "changes and challenges" in the Elko area, including a shortage of workers.
Joseph Amato, Nevada district director of the Small Business Administration, and Phil Cowee, state director of USDA Rural Development, listened to local concerns May 16 at the Elko County Library.
Elko Area Chamber CEO Billie Crapo said there is a lack of qualified and good employees in the community.
Great Basin College marketing and management instructor George Kleeb asked if substance abuse is a factor within the employee pool.
A discussion ensued about the fact that there is a substance abuse problem here. The lack of mental health services and probation officers also contributes to the problem, participants said.
"There are two probation officers that cover all of Elko County," said Shirley Alen Kellerman with Nevada State Bank. "You take into account that our jails are overflowing with women and men and you have two probation officers that have to cover Jackpot, Wendover, Wells, Elko and Carlin. How can two probation officers do that? How can you have all of these people meeting with them on a regular basis? They get lost in the system."
Kleeb asked the visiting officials if these problems are typical of other communities they have visited on their recent tour and if they could provide any programs or grants to help with the issues.
"This being our second year of doing this tour, a lot issues that are facing the small communities of Northern Nevada are not dissimilar by any stretch of the imagination," said Amato. "What we are trying to determine is where either of our agencies can be helpful. When it comes to training development access to capital, that's our sweet spot."
Amato said last year he realized he needed more ground troops in his agency. He recently brought Beth Hill on board. She travels to meet with people and banks.
Cowee said he has heard the same concerns wherever they have gone.
Kleeb said, "What people are talking to me about is workforce development, the lack of employees, and wages."
He gave an example about a business that owns a group of rentals in Elko and was having trouble hiring an accounting technician.
"One of the things they were talking about is that they offer $10 an hour and no one even applied," Kleeb said. "In Elko wages are higher."
Kleeb also said that internet connectivity is a related concern that impacts his online teaching.
"People who live in Spring Creek don't have reliable internet, so taking an online class is difficult," he said. "I recently purchased a car and I was approved for the loan but they told me to come back in an hour because our Internet is down and we can't print your documents. This impacts economic development in our community."
Other concerns that were discussed included the upcoming merger between Newmont and Barrick gold companys, the lack of flights in and out of Elko, housing and the cost of medical care.
"We are also having some issues that the Nevada health Center is working on and doing a good job, but that is the physicians that accept Medicare and Medicaid," Crapo said.
According to Crapo, this is a problem for retirees.
Cowee mentioned difficulties that other rural areas are having.
"I am glad we started in Hawthorne because it would be kind of depressing to end there,"he said. "Their only full service restaurant is now closed. On the other end of town there are more closed businesses. One of the unique things you have in Elko County is that you did not suffer the recession as bad as other parts of Nevada did. Other communities stopped building in 2008 and 2009 and they were scared to build until a couple of years ago. I know you guys have a lack of housing, as well, but it is far worse on the western side of the state. "
Cowee mentioned that as a federal agency they can help facilitate a dialogue between the state and federal sides so that projects get accomplished. He said that while the region needs to focus on its recreational resources it also has to be careful so that they are not overused.
"When I was 13 I was fortunate enough to get a mountain goat tag in the Ruby Mountains," Cowee said. "That's when there was no real points system so it was a one in 538 chance of drawing the tag and I actually drew one."
According to Cowee, it would not be good if the region was overrun with too much recreational use.
"As far as the [mining] merger, that is going to be an interesting topic," Cowee. "You guys seem to have a long life on a lot of your mines."
The business news you need
With a weekly newsletter looking back at local history.