ELKO – Shoppers have long been speculating about what will become of the empty Kmart building. Several months ago the board at Elko Institute for Academic Achievement was considering leasing part of the facility. That plan has fallen through. Now the approximately 91,000 square foot building will be fully remodeled and will be home to two major retailers.
"C-A-L Ranch will be taking about 50,000 square feet on the garden side of the old Kmart," said David Fonua, Meridian Pacific vice-president of construction.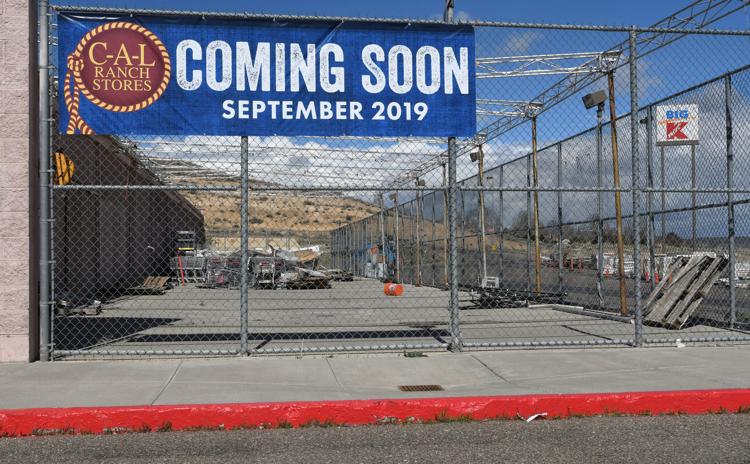 The business will be able to increase its outdoor sales area. The current garden section, marked off by a chain-link fence, will be expanded to 20,000 square feet.
This deal came through shortly after leaders at the charter school backed out of their deal due to multiple reasons, including their current lease agreement with the owner of the building on Railroad Street.
C-A-L Ranch now resides in a building that is approximately 29,000 square feet on east Idaho Street. The new store should be open in September.
"They told me they can move [their inventory] in a weekend," Fonua said.
Workers are gutting the building in preparation for the move.
"We are working on the construction plans to go into permit," Fonua said.

That leaves another 40,000 square feet to fill. Although Fonua could not pin down the actual retailer destined for this space, he did hint that a major new store is coming in.
"The lease is still being tweaked between our legal department and theirs so I can't release them officially, but it is a nice national tenant that will take 40,000 square feet," Fonua said. "We are hoping to open them in March of next year. It will be a brand new store and we are really excited about it."
Other developments in the shopping center will include a Baskin-Robbins, a Dunkin' Donuts, and a third food establishment that has not been determined yet.
"They will be locally owned and operated," Fonua said about the known tenants. "We have another restaurant pad between Burger King and Dunkin' Donuts that has not been finalized yet."
Bourbon Street Sports Bar will be opening in the Raley's Shopping Plaza. A new façade is under construction behind Raley's in the space that used to be inhabited by Spoon Me.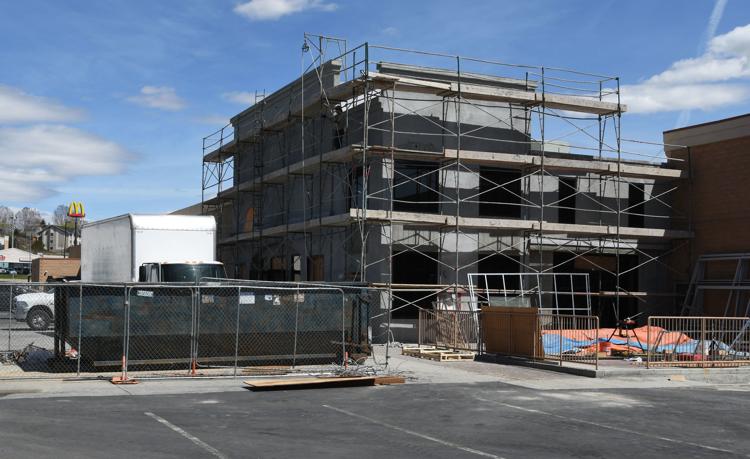 "It's kind of that New Orleans style cuisine," Fonua said. "They offer gaming and an adult style arcade. They are hoping to open this summer."
Aspen Quick Care will open another urgent care office next to Spoon Me. Their current clinic is in Spring Creek.
"It's under construction now and we will open sometime in the summer," said owner Tracie White.
The clinic will be open seven days a week between the hours of 8 a.m. and 8 p.m. A doctor will be on staff and the facility will house an x-ray machine.
Staff at the clinic will be able to perform a wide variety of procedures, including laceration repair. They can also provide flu and tetanus shots. The urgent care facility has a membership plan for people without insurance that starts at about $50 per month.
"We are very excited to bring this service to town," White said.
Meridian Pacific recently installed a building pad next to Ulta Beauty.
"We have worked with a couple different large, national sit-down style restaurants," Fonua said. "We would work with the tenant, for example if it was Chili's or Applebee's or whoever, they would have a prototype-style building and we would build it to that prototype. The building would sit next to Ulta and the parking would be on the Jack-in-the-Box side."
Dotty's is expanding to include a Points Casino in the shopping center.
"Dotty's owns Points and Bourbon Street," Fonua said. "You can eat there, gamble, buy bulk cigarettes and alcohol. The appeal for Dotty's and Points is that they are a lot softer environment [than a regular casino.] My guess is that they will open late summer or fall."
The business news you need
With a weekly newsletter looking back at local history.