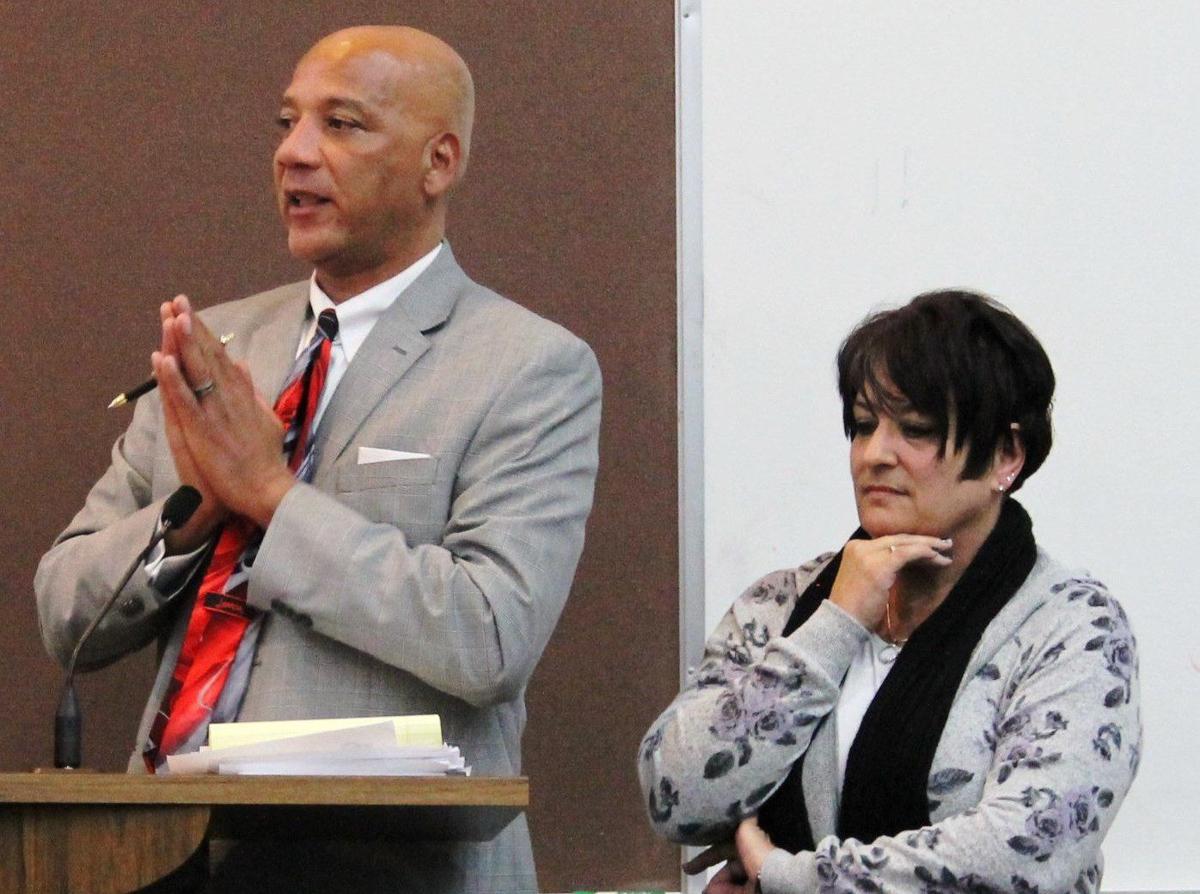 ELKO — A group home for recovering drug and alcohol addicts could be allowed on Winchester Drive in a residential area if the owner can meet conditions ordered by the Elko City Council.
Stacey Payne brought her lawyer, Kenneth E. Thomas from Las Vegas, to the city meeting Jan. 9 after the city planning commission denied a conditional use permit Dec. 5 for a sober living facility through her business LYFE Recovery Services.
Her attorney said that laws protecting fair housing and Americans with disabilities make denial of the sober living facility illegal on the federal level.
The commission considered city code and "good will" of the applicant in its decision, said City Planner Cathy Laughlin, who explained that the business model didn't match descriptions in city code, that parking was insufficient for the potential number of residents, that the applicant had missed filing deadlines and was advertising rooms for rent through Airbnb.
"They denied it because of the extensiveness of the use of the 22 people living there and the limited amount of parking," Laughlin said after the meeting. "We weren't in violation of any laws … because we allow it in residential zoning district. It just needs to be with a CUP."
Payne began the administrative process to get a business license last year in May or June. When she was denied on the grounds of needing a conditional use permit, the city instructed her to cease renting. She said she would not do that over the holidays to people who had nowhere else to go.
"I'm not trying to violate your rules," Payne said. "I'm not trying to be antagonistic."
The city council members, excluding John Patrick Rice who was absent, unanimously rejected the commission's unanimous decision to deny the conditional use permit but attached stipulations that city attorney Dave Stanton said pertain to "intensity of usage" not "type of usage."
The stipulations require that Payne follow the recommended conditions of the city planner in a Nov. 21 memo, adhere to an 11-occupant limit, and obtain a waiver or variance within 180 days to bring the number of parking spaces up from three into compliance with city code. The planning commission would review her application for a waiver or variance. If denied, she could appeal to city council.
Councilman Reece Keener also "strongly suggested" that Payne hold a neighborhood meeting to help clear up misconceptions about what the facility would offer. The city also got it on record that Payne committed not to bring in any new renters until she obtains a business license.
Several neighbors attended the public hearing to express concerns about traffic, parking and property value. Additional comments regarding the type of residents at the facility were chided by Payne's lawyer.
"Even public comments on that are discriminatory," Thomas said.
Payne operates about 10 related for-profit sober living facilities in Northern Nevada, and the Winchester Drive facility would be her first in northeastern Nevada. The building formerly operated as part of BeeHive Homes, an assisted living facility, before being abandoned for about a year.
LYFE Recovery clients are directed to sober living homes through drug court, Payne said, and residents at the Elko location would be local. She said she will have to look at her expenses and rates, about $600 per person, to determine if 11 occupants could cover her lease.
"I guess we are going to keep fighting this fight. We have to. I'm not a quitter," Payne said after the meeting. "We are also really solution oriented. I'm really, really grateful that they let us keep operating."