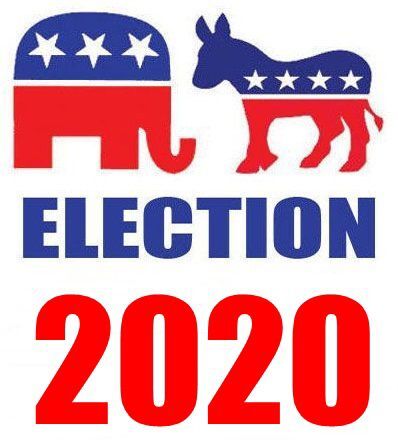 When I signed up with the Nevada State Democratic Party as a volunteer, I knew I was signing up for something different. Getting out the vote in the midst of a pandemic is something no one has navigated before, and I was eager to get to work.
I knew there would be challenges, such as figuring out how to create personal connections with other volunteers without ever meeting them in-person and how to galvanize voters when many are struggling with the health and economic fallout of COVID-19.
However, working as a volunteer has provided a lens into another vital issue: the increasing digital divide — in both access and literacy — between the wealthy and poor, the urban and rural, the elderly and young.
This divide began well before COVID-19, but the pandemic has greatly exacerbated it.
As a volunteer, my job is to persuade Nevadans to vote for Joe Biden to serve as the next President of the United States — and motivate these voters to take action and mobilize their neighbors into supporting Democrats up and down the ballot.
With COVID-19 inhibiting face-to-face canvassing, I have pivoted to using Zoom and other technological tools to facilitate conversations, but I would soon learn about the barriers that many rural Nevadans face in accessing these tools.
For instance, certain technological applications are simply inaccessible to those who lack a computer or speedy broadband. One of the volunteers I work with recently mentioned her interest in helping lead an event, but noted that her computer "wasn't strong enough" and was embarrassed because she lacked a microphone or a webcam.
Lack of broadband access and digital literacy aren't new issues. In 2015, the Obama-Biden Administration created the Broadband Opportunity Council to offer guidance on bridging the digital divide and bringing broadband to every corner of America. The analysis found that those 65 and older were less likely to have a computer and access to high-speed internet. The council recommended expanding outreach to high-need communities, noting that "broadband adoption lags among seniors, low-income households, people with lower educational levels and people with disabilities."
Incidentally, these "high need communities" are also the most affected by COVID-19 and would benefit the most from equitable tech access, which Nevada's leadership in Washington recognizes. In May, Senators Catherine Cortez Masto and Jacky Rosen cosponsored the Emergency Educational Connections Act, aimed toward ensuring students have greater home internet connectivity and devices during the coronavirus pandemic and bridging the digital divide.
Fortunately, there is a candidate in this election who supports increasing digital literacy and rectifying the alarming inequities in the technical world.
Joe Biden aims to bring broadband to every American household. He will also work with the FCC to help low-income Americans afford high-speed internet access and increase the number of participating broadband providers.
As President, Biden will also work with Congress to pass the Digital Equity Act to require the National Telecommunications Administration to establish grant programs to support digital inclusion activities and other programs.
With COVID-19 increasing our reliance on technology, it is imperative to remember those without the access or knowledge to use these tools. It is the job of those of us with the technical wherewithal to reform these digital inequalities. I'm proud to volunteer for Joe Biden, a candidate who will work to close the digital divide and ensure equitable access to technology for all.
Steve Anderson is a volunteer with the Nevada Democratic Coordinated Campaign.