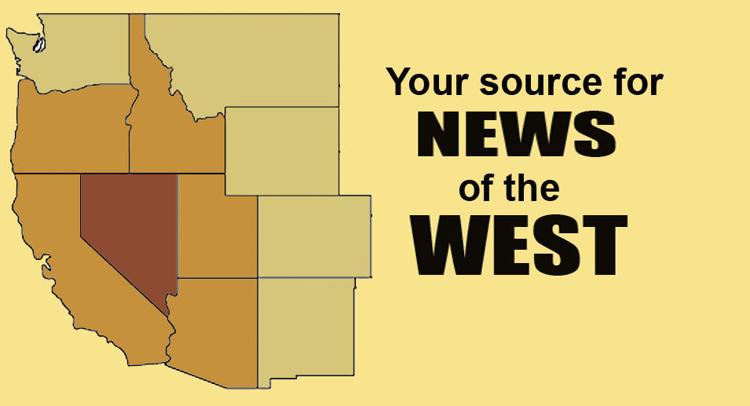 BLM keeps 1.3M acres open to mining
LOS ANGELES (AP) — The federal Bureau of Land Management has scrapped Obama-era plans to exclude 1.3 million acres of environmentally sensitive Southern California lands from new mining activity.
The BLM announced Tuesday that after a review it concluded that mining operations do not pose a significant threat to the protection of cultural, biological and scientific resources.
The agency also said an environmental analysis associated with the proposed withdrawal has been terminated.
Environmental groups slammed the decision. Phil Hanceford of the Wilderness Society called it an assault on public lands.
The San Bernardino Sun says the affected lands are in San Bernardino, Riverside and Imperial counties. The newspaper says it includes the 31,000-thousand-acre Big Morongo Canyon Preserve, a desert oasis that's one of California's 10 largest cottonwood and willow habitats.
Nevada's traffic-related deaths decreased last year
CARSON CITY (AP) — State officials say the number of traffic-related deaths in Nevada has dropped for the first time in nearly a decade.
The Nevada Appeal reports the state Office of Traffic Safety on Wednesday announced a decrease in traffic fatalities, dropping from 329 deaths recorded in 2016 to 305 documented last year.
Officials say the reduction can be attributed to engineering, education and law enforcement efforts.
Officials say the agency plans to focus this year on pedestrian deaths, which make up about a third of the total traffic fatalities.
The agency says 100 pedestrians were killed on roadways in the state in 2017, increasing by 25 percent from the previous year.
The agency is planning to partner with law enforcement agencies across the state to address the issue.
Hiker dies in fall from 100-foot Sierra Nevada cliff
SACRAMENTO, Calif. (AP) — Authorities say a hiker died after falling down a 100-foot cliff in the Sierra Nevada.
The Sacramento Bee reported Thursday that search and rescue teams skied out to Granite Chief, a 9,000-foot mountain just west of Olympic Village, on Wednesday night after receiving reports of three stranded hikers.
Placer County Sheriff's Office one of the hikers had fallen approximately 100 feet down a precipice by the time help arrived.
The two other hikers were rescued and not known to be injured.
Authorities only identified the hiker who died as a Truckee resident as of Thursday morning.
The two other hikers were rescued and not known to be injured.
Colorado coal mine cited for worker's death
GRAND JUNCTION, Colo. (AP) — The operator of an underground coal mine in northwestern Colorado has been cited for a safety violation in connection to the death of a worker.
The Daily Sentinel reports Blue Mountain Energy was issued the citation last week as the federal Mine Safety Health Administration released the final report into the death of 32-year-old Jason Stevens at the Deserado Mine near Rangely.
According to the report, a 1,400-pound (635-kilogram) water box fell on Stevens on Aug. 2 as he was using a plasma cutter to separate it.
The report says the accident occurred because "mine management did not ensure that machinery or materials being worked were securely blocked against motion" prior to the work.
The administration's website says no penalty has been assessed against Blue Mountain Energy.
Man in US illegally meant to kill deputies
SACRAMENTO, Calif. (AP) — A man who came to the U.S. illegally had "nothing but hate" when he killed two California sheriff's deputies, prosecutors said in closing arguments Thursday in a case that has helped fuel the national debate on immigration.
Authorities say defendant Luis Bracamontes intentionally shot Sacramento County Deputy Danny Oliver in 2014 then killed Placer County Detective Michael Davis Jr. hours later.
Prosecutors are seeking the death penalty for Bracamontes, who has repeatedly blurted out in court that he killed the deputies and wished he had killed more.
He sat quietly during closing arguments, The Sacramento Bee reported , in contrast to the outbursts that repeatedly led Judge Steve White to bar him from the courtroom.
Defense attorneys said Bracamontes should be spared because he is mentally ill and was high on methamphetamine at the time.