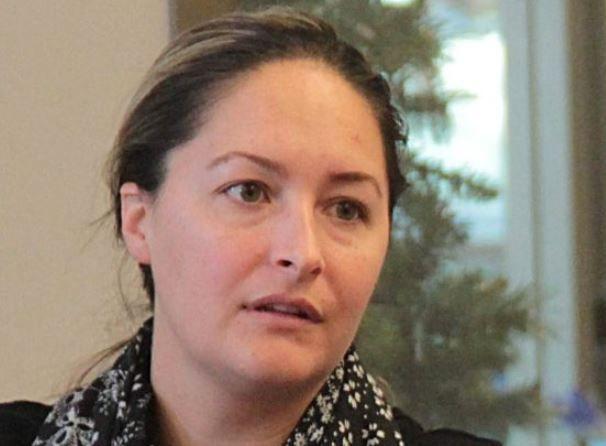 SPRING CREEK – The only thing certain is change, and in the Spring Creek Association change was a big part of 2018.
In the past year, the homeowners association moved forward with growth as it dealt with wildfires, controversies and struggles to improve water and broadband internet for property owners.
Jessie Bahr, general manager and president of the Spring Creek Association, discussed the past year with the Elko Daily Free Press and gave her thoughts as to what 2019 might hold.
Q: After a year that included wildfires, the removal of a director, and continued battles regarding water issues and broadband internet, what do you think the past year accomplished?
A: We have done quite a lot this year to improve on the issues we have faced for many years, including the roads, water issues, internet, fixing amenities, etc. I believe the association staff and board were diligent in listening to the community's needs, taking a step back at times to reassess and evaluate, then moving forward with the best decisions possible to help improve the community. We understand going into each year things will not be as smooth as we want it to be in our minds, and plan for as much as we can and try to reduce the amount of "firefighting" on a daily basis.
Q: To add to that, what do you think these issues did to help SCA move forward – or set back – in the coming year?
A: SCA is in a unique position as we are the second largest homeowners association in the country but [we] operate a little more like a town than an HOA. We are the voice for the community and have to meet their needs and make sure we are fighting for the Spring Creek area in areas like internet and water issues. Sometimes this is hard as there are conflicting opinions on what residents would like to see but the board and staff does look to try and meet as many needs and solve as many of the issues our community faces.
Q: The past year also saw some changes when Rick Longhurst and Cooks restaurant were added to Spring Creek's golf course. How will the association move forward to strengthen the golf course amenity in the coming year?
A: There are various needs of each of the amenities that SCA manages. SCA staff and board look at the most pressing needs of each area, which is usually safety, and makes yearly operational plans to update. The golf course has had quite a few additions over the last two years so no major changes will be taking place at the course. Rick Longhurst has given excellent leadership to the golf programs and we look forward to him continuing to build on the past successes.
Q: Looking at the other amenities, particularly the Horse Palace, what is the plan for renovations in the coming year and restoring it as an events hub for various activities such as rodeos, sporting activities and other events?
A: The SCA board commissioned a study in 2016 to review the needs of the Horse Palace as there have been many years of deferred maintenance; a copy of which is available to members at any time. To fix the issues at the Horse Palace, it would cost millions of dollars as noted in the study. The board and staff prioritizes with outside advice what would need to happen first, which led the recent comments by the board to put together a request for proposal for rook, panel, and insulation work at the Horse Palace so we can understand what actual costs would be before a decision is made.
The board will be reviewing a proposal in January to understand what the scope of work would be and to put out these RFPs. These decisions certainly can be hard as these are competing priorities. The board also considers the usage at facilities like the Horse Palace in making their decisions.
Q: Related to that question, the board voted to stop horse boarding this year. How is the Horse Palace accommodating property owners who use the facility for recreational riding and exercise for their animals?
A: Property owners can still use the facility although after doing a cost benefit analysis on different budget line items like horse boarding, it was costing a bit more and the usage was low. Another factor was the liability from our insurance for the staff to be feeding and maintaining these animals. It was a decision made in the best interest of the whole.
Q: When will the shooting range reopen and will there be surveillance added to the amenity in an effort to monitor its use?
A: The shooting range opened a few weeks ago, [and] yes the board will be considering options for surveillance at amenities to help monitor use instead of full-time staff working those areas, again a cost/benefit review.
Q: Do you see family-friendly activities, along with additional communications through Facebook, e-blasts, and Town Hall meetings with each tract representative on the board of directors, as opening communications and showing property owners that the association is committed to improving relations and living conditions in the HOA?
A: The SCA staff and board have worked hard to not only improve on operations but to add additional events like this to help bring the community together. We have grown quite large, and will continue to grow and our hope is to have additional volunteer-led events that will bring joy to many members.
The association has added various communication avenues for the residents to learn what is happening including monthly public meetings, monthly radio communications, monthly e-blast newsletter, various snail mail letters, social media, town halls, kiosk, etc. We are committed to transparency and helping residents understand the plans, where funds go, and addressing their issues. We as staff and the board can meet with residents and time our day to accommodate their needs to help answer their questions, a quick phone call to set up a meeting and we can help.
Q: The coming year will also see some changes on the board with a few of the positions up for election in June as Paddy Legarza is termed out, and Terry Lister, Josh Park and Pat Plaster are eligible for re-election. What kind of individual do you hope will step up to run?
A: There has been quite a bit of interest in running for the board by various members, which is great. Being on the board is a very serious time commitment as it can take hours to review packets, information, do your own research and budget. It is no small task.
My hope is for individuals who are able to look at the whole picture, spend the time to learn and do their own research and be able to make the best decision for the whole. Understanding budgets, open meeting law, and strategic planning is a must as there is a lot to accomplish over the next few years.
Q: Is there anything you think residents should be looking out for in the coming year, or that you would want them to keep in mind this year?
A: As always, we have an open door. We hope those with questions or concerns take a minute to come learn what is happening, ask questions, or maybe even volunteer to help. We as staff and board members are all property owners and want to make Spring Creek a great place for generations to come. We are all here because we care about the future and will work hard for our residents to meet their expectations.
I believe SCA is moving in the right direction and encourage residents to come learn about the past year, the future plans, obstacles and challenges we face and plans to address them. Getting involved is the key.