Elko native battles cyberthreats in U.S. Navy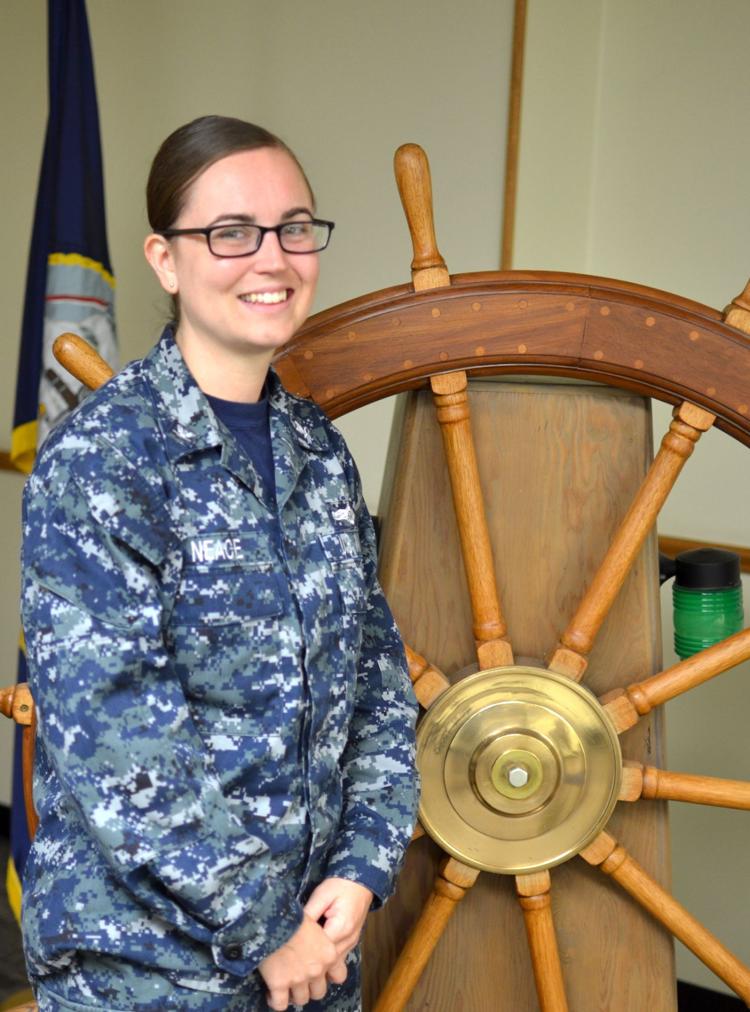 FORT MEADE, Md. – A 2010 Elko High School graduate and Elko native helps protects America from cyberthreats as a member of Navy Cyber Warfare Development Group, known as NCWDG.
U.S. Navy Petty Officer 3rd Class Shelbee Neace is a cryptologic technician collection.
"The cyberspace domain is a dynamic environment where new threats and complex problems emerge on an increasingly frequent basis," said Capt. Brian Luke, commander, NCWDG. "It is only through the technical expertise and professional dedication of our Sailors, civilians and other partners, that NCWDG is able to meet these challenges. Their unique qualifications and specialized skills serve to satisfy fleet and combatant commander needs, and enable warfighting decisions."
Practically all major systems on ships, aircraft, submarines and unmanned vehicles are networked to some degree. This includes most combat, communications, engineering and navigation systems. Although connectivity provides the military with speed, agility and precision, it also opens attack opportunities for adept cyber adversaries.
Neace plays a crucial role in defending against cyberthreats in support of the command's mission to conduct cutting-edge technical research and development to create, test and deliver advanced cyber, cryptologic and electronic warfare capabilities to the U.S. Navy using rapid prototyping and acquisition authority.
Networks are under continuous threats of attack by a broad array of state actors, terrorist organizations, "hacktivist" groups, organized crime and individual hackers, according to Navy officials. Motivations include personal gain, information theft, discrediting the United States, sabotage, political gain, denial or degradation of the Navy's access to cyberspace.
As the information age presents the world with new technological challenges, the Navy relies on its own cyberexperts to shape our presence in cyberspace. NCWDG military and civilian personnel, including Neace, work closely with tactical commanders to develop cyberspace operational capabilities for strategic objectives.
"My grandfather was in the Navy, and I wanted to follow in his footsteps," Neace said. "I knew I wanted to work in intelligence, and CTR sounded very interesting."
Neace also said she is proud to serve at the forefront of technology innovation and cyberoperations, helping to protect America from threats around the world.
"Joining the Navy has been the best thing I've done so far. I have already completed a lot of the goals I set, and I have many more to go, but I'm on track," Neace said. "I'm really proud of my experiences. I take pride in wearing my uniform every day."
The future of U.S. maritime power depends on the Navy's ability to achieve their vision for cyberspace operations, based on careful consideration of the threats, trends and challenges facing the Navy in cyberspace.
"I received my Information Warfare pin in four months," Neace said, who explained that the pin recognizes her as a subject matter expert in her field. "My mom raised me right and made me very driven and work-oriented. It has helped me in my Navy career."