ELKO – Two photographers from Bitumi, Georgia recently visited Elko and other areas in Nevada, having the time of their lives.
Everything they saw and did was new to them. They enjoyed four-pound steaks, traversed a desert state almost four times the size of their homeland, toured a ranch, and spent a whirlwind three-day photographic finale at Burning Man.
Irakli Dzneladze and Giorgi Nakashidze may never fully recover from Nevada-style hospitality but, it seems, they really don't mind.
"I cannot believe what's happening these two weeks," Dzneladze said in a Georgian accent, a language that has five vowels and 28 consonants.
A Georgian sentence resembles a plate of SpaghettiOs; circles and squiggles entwining curiously.
"Everything, it's new for us; landscapes, people, festival exhibition," he said.
Georgia is a small country of about four million people abutting the eastern edge of the Black Sea. It was annexed by the Russian Empire and later incorporated into the Soviet Union. Georgia declared sovereignty in 1989 and independence in 1991.
"It really has been a lot," said Catherine Wines, who helped arrange the artist exchange and accompanied the Georgians to Burning Man.
Dzneladze has an exhibition at Northeastern Nevada Museum.
He described his images from Georgia as "feelings from inside." The exhibit is titled "Emotions."
"For me, maybe I don't have good English but I understand your feelings, I understand everyone's. It's same as us," Dzneladze said. "Love is all you need."
You have free articles remaining.
The artist exchange came about through a shared interest in photography.
Jonas Dovydenas, a Lithuanian-born photographer, documented rural Nevada in the 1970s. He exhibited at the museum and then donated the entire collection. Dovydenas has remained a friend of the museum throughout the years.
According to Lauren Roovaart, museum executive director, the idea for an exchange came about when Dovydenas decided to exhibit the work at Contemporary Art Space in Bitumi.
Wines, former exhibits coordinator and museum representative, was invited to attend the exhibition in Georgia. It was during that trip that she met Dzneladzi, the gallery director and a professional photographer. Dzneladzi is fascinated with the Burning Man festival and said he would love to see it.
"I told him, if you can get to Nevada I can get you to Burning Man," Wines said.
Dovydenas and his wife Betsy helped finance the trip, along with other support.
"For us, one of the biggest festival[s] in the world, when you see here it's so energetic you can't understand what's going on," Dzneladze said.
He meant he was overwhelmed by the event.
"I cannot say more than two words about this big experience," Dzneladze translated for his friend, Nackashidze. "For sure, he is very happy."
Sweetwater Art Walk 1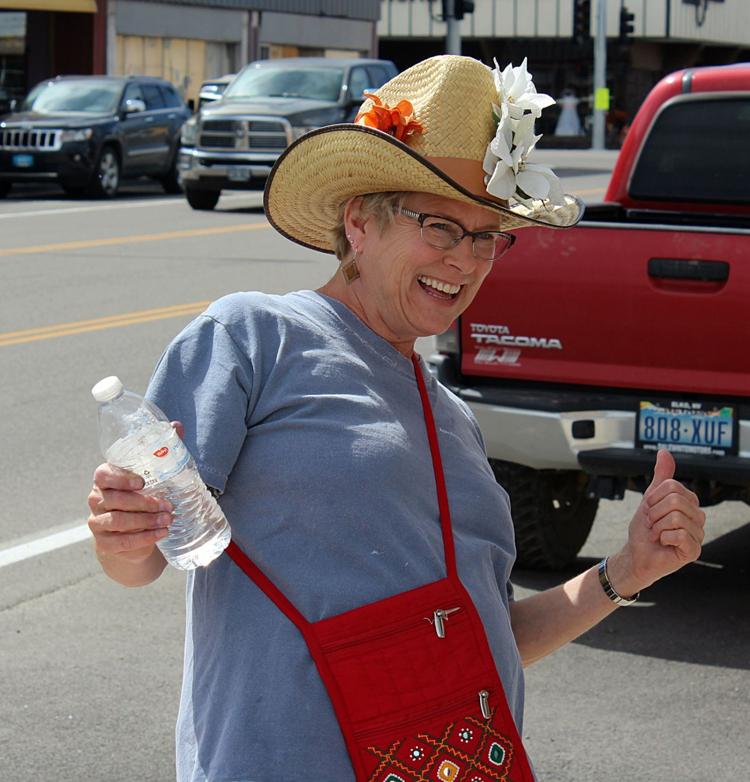 Sweetwater Art Walk 2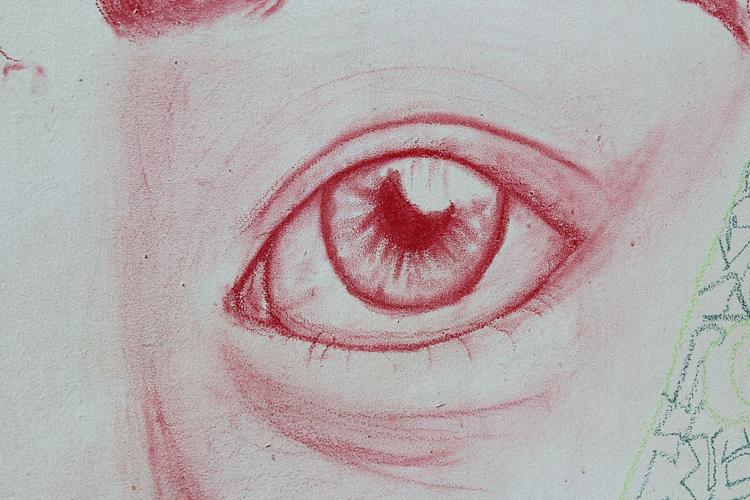 Sweetwater Art Walk 3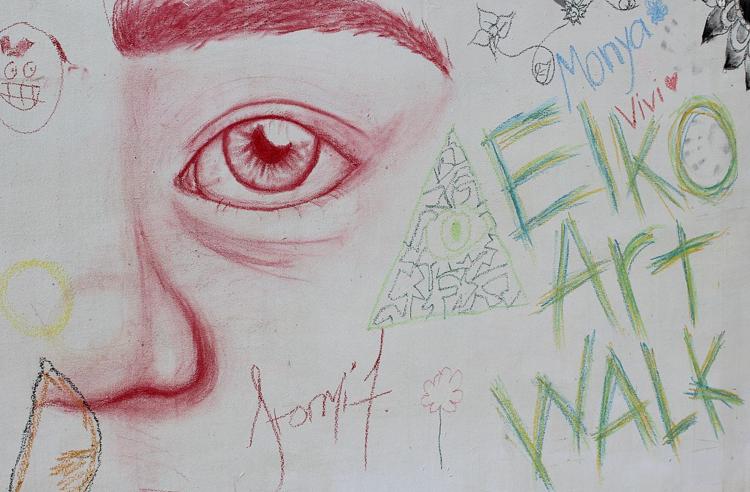 Sweetwater Art Walk 4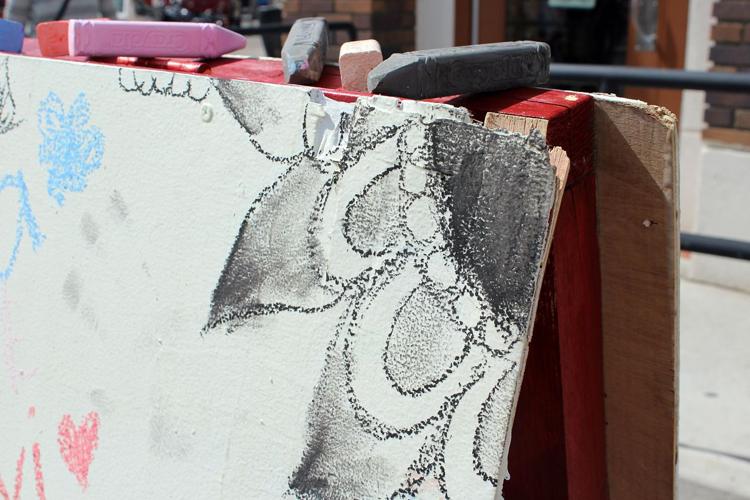 Sweetwater Art Walk 5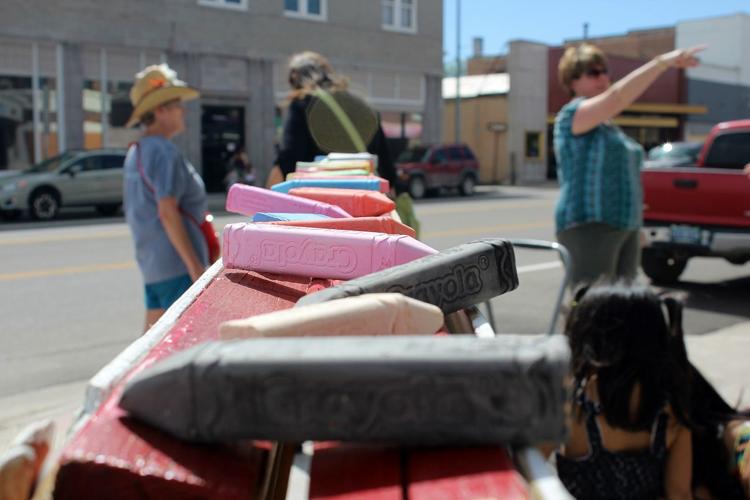 Sweetwater Art Walk 6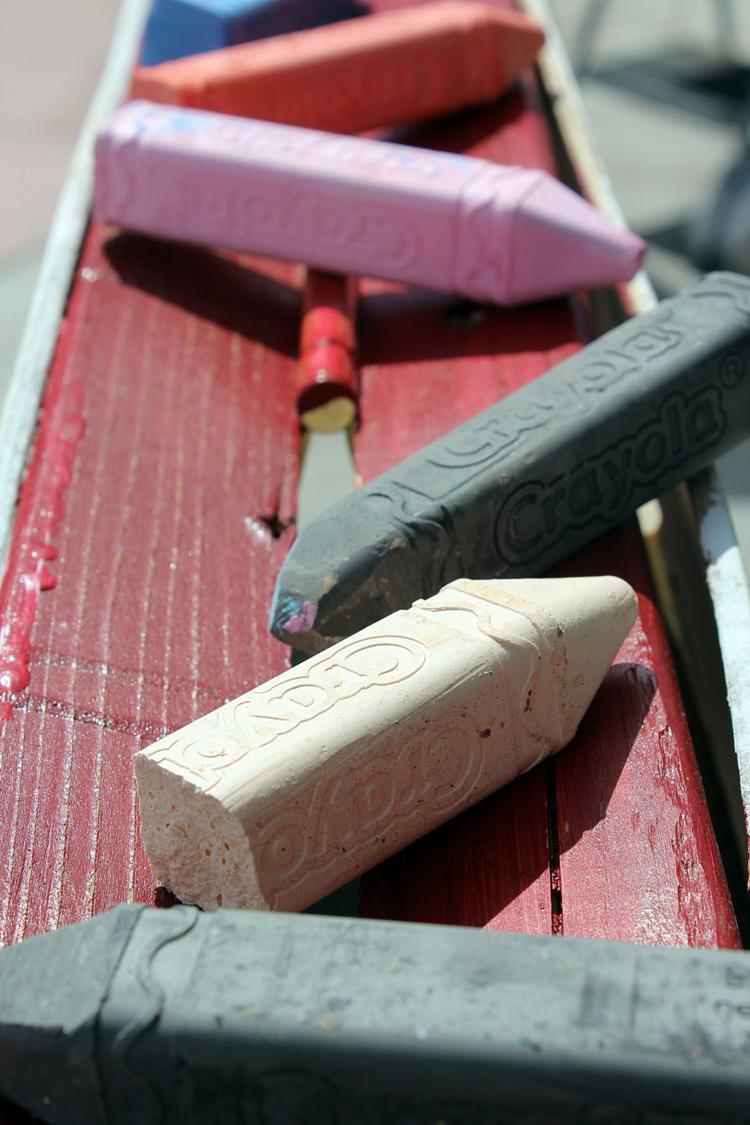 Sweetwater Art Walk 7
Sweetwater Art Walk 8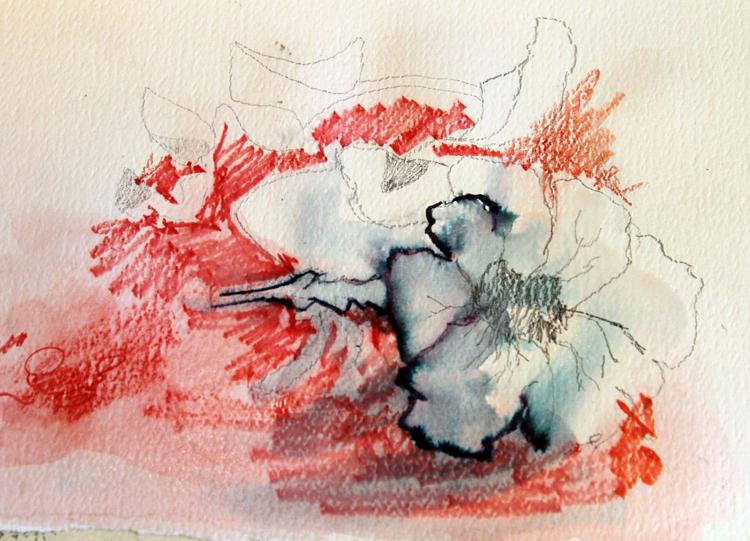 Sweetwater Art Walk 9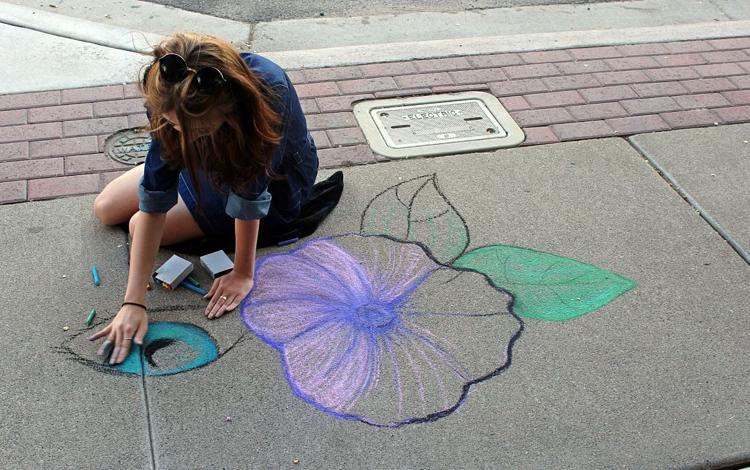 Sweetwater Art Walk 10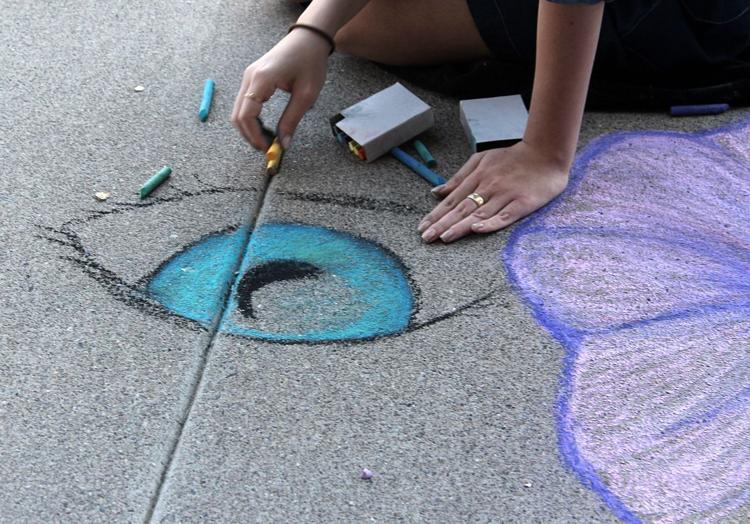 Sweetwater Art Walk 11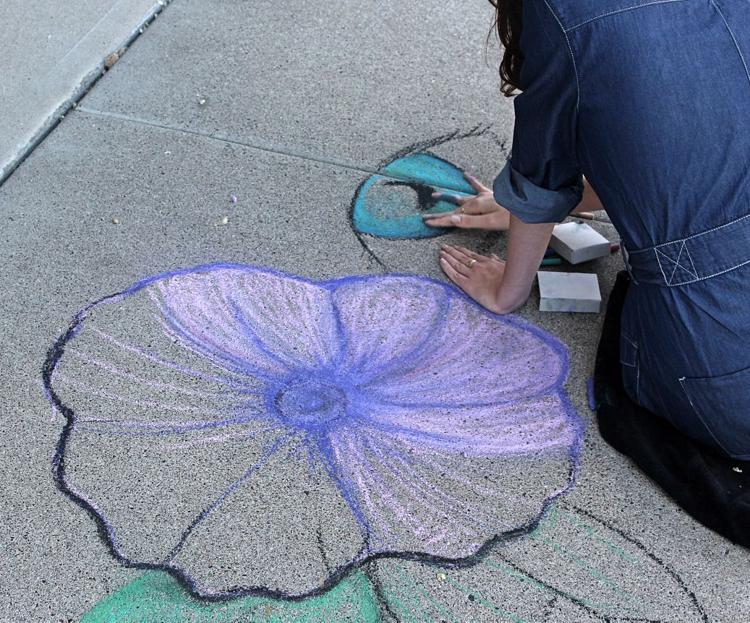 Sweetwater Art Walk 12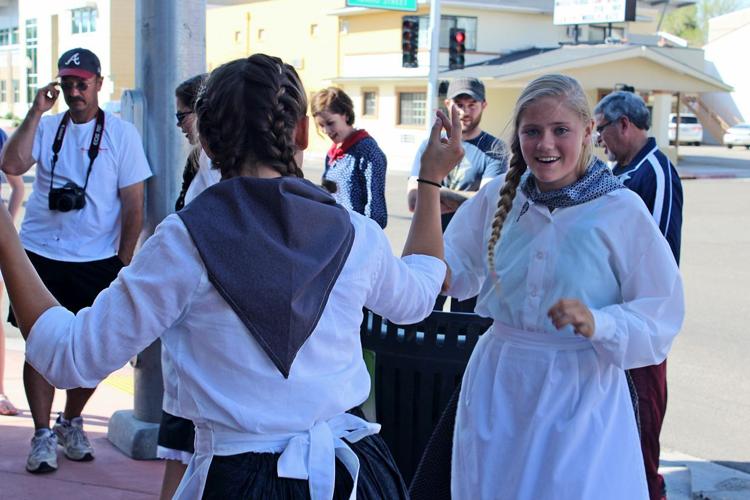 Sweetwater Art Walk 13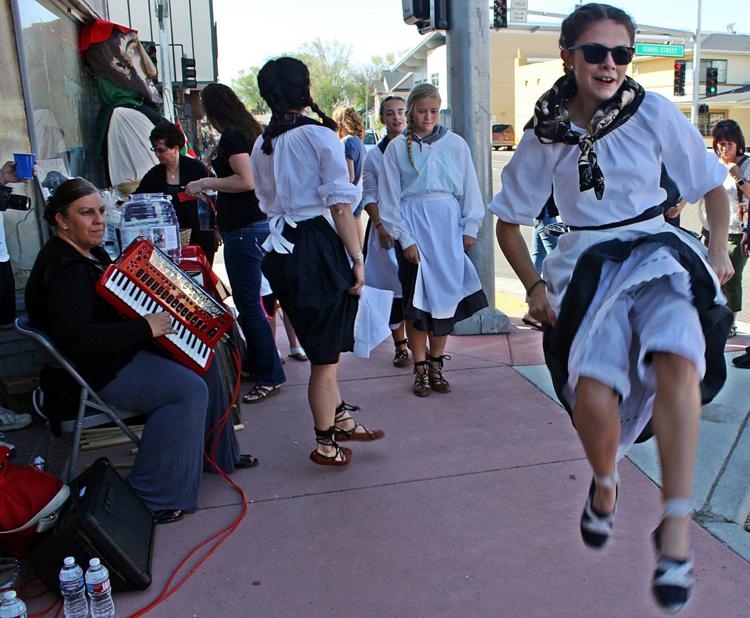 Sweetwater Art Walk 14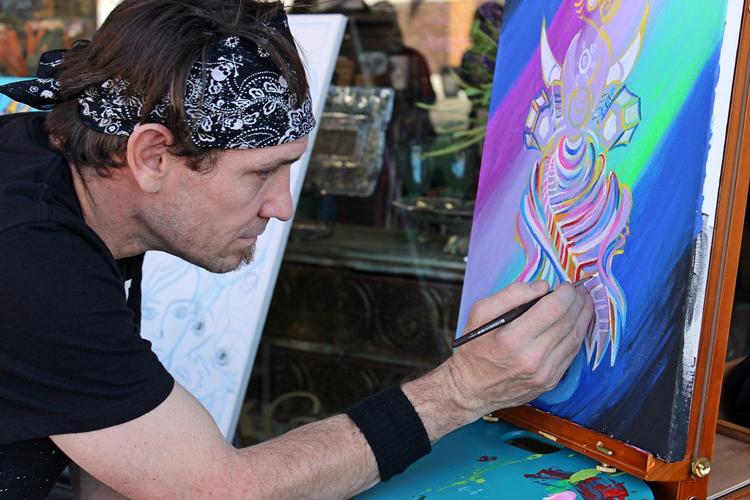 Sweetwater Art Walk 15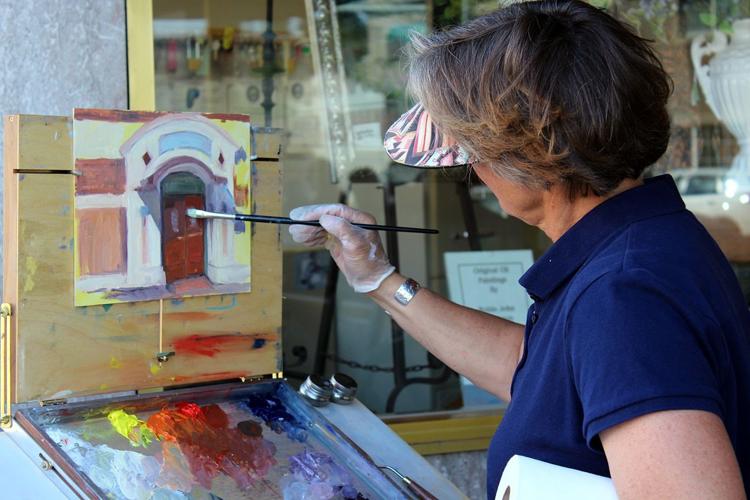 Sweetwater Art Walk 16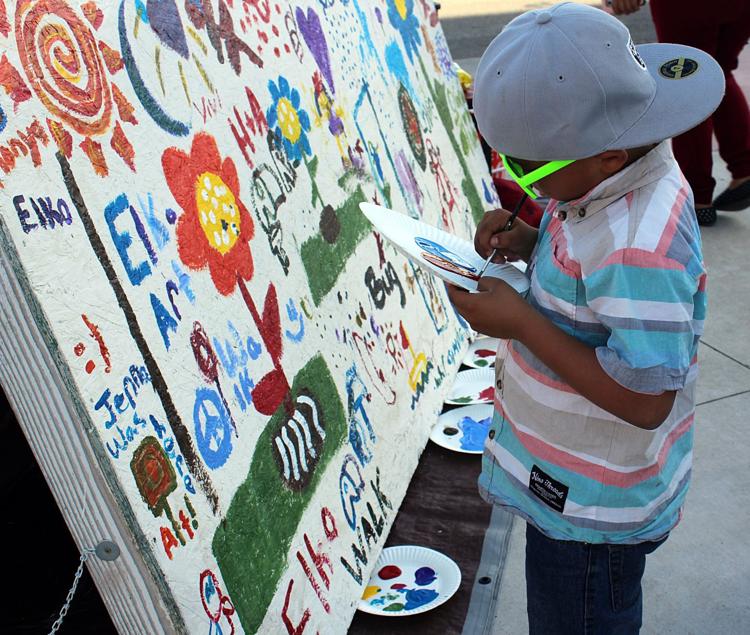 Sweetwater Art Walk 17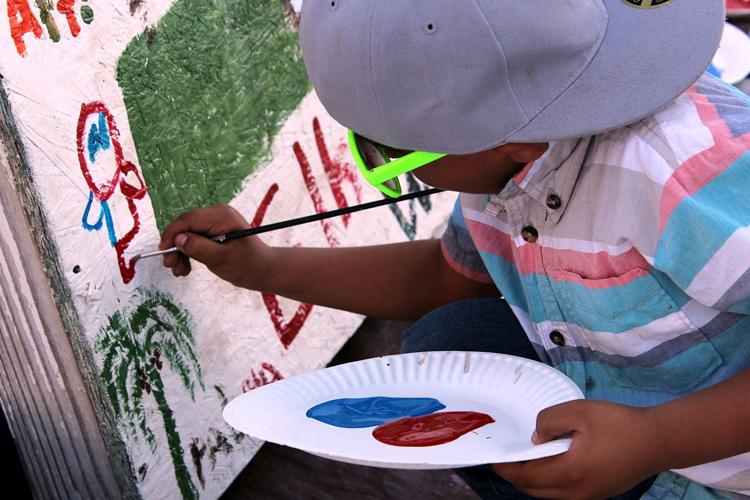 Sweetwater Art Walk 18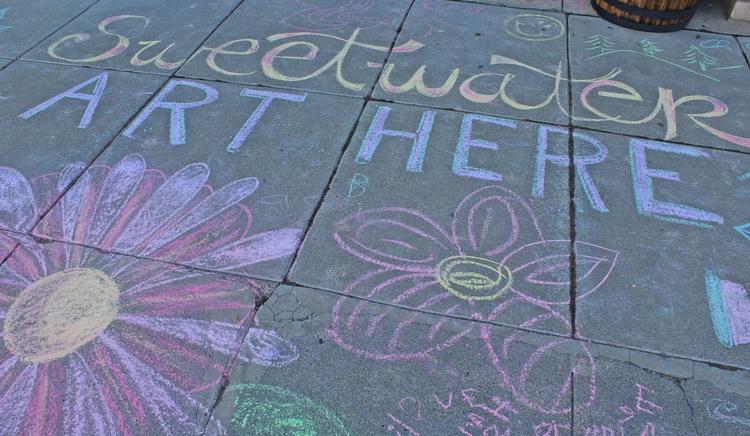 Sweetwater Art Walk 19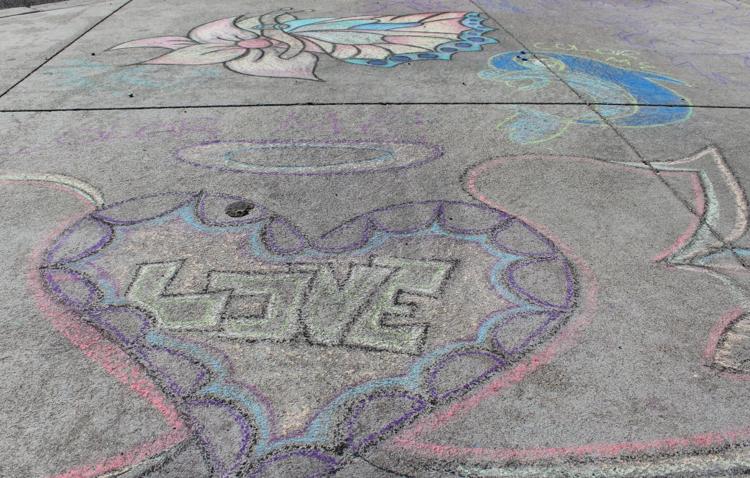 Sweetwater Art Walk 20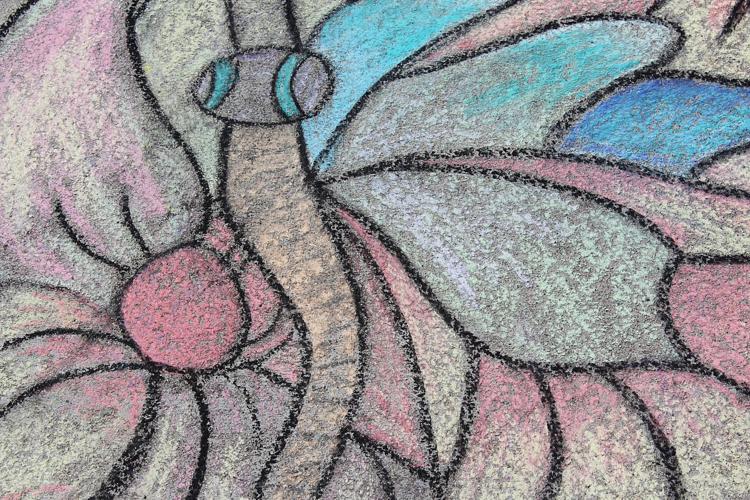 Sweetwater Art Walk 21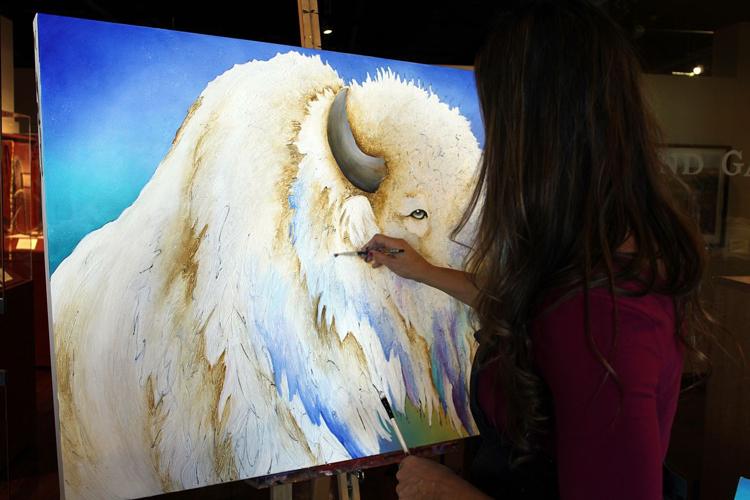 Sweetwater Art Walk 22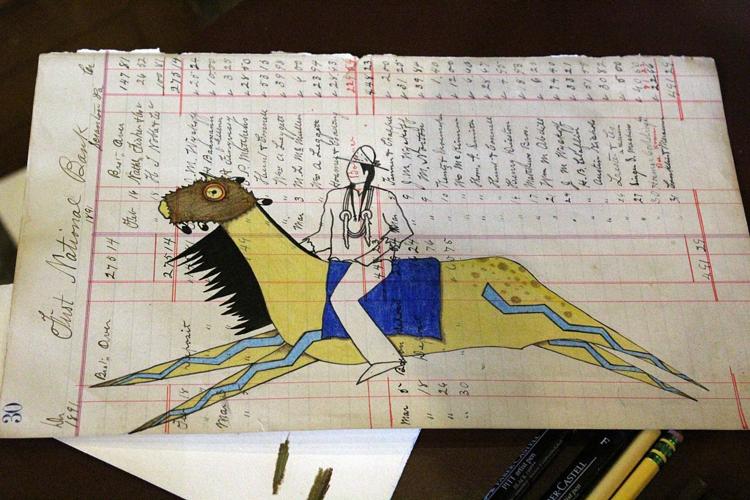 Sweetwater Art Walk 23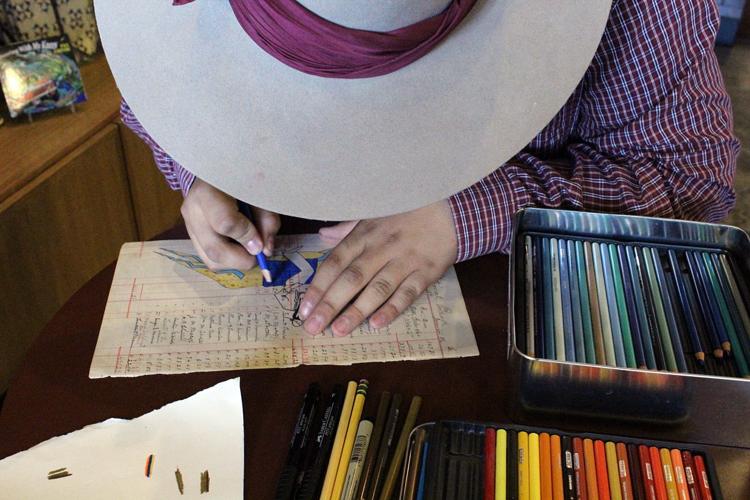 Sweetwater Art Walk 24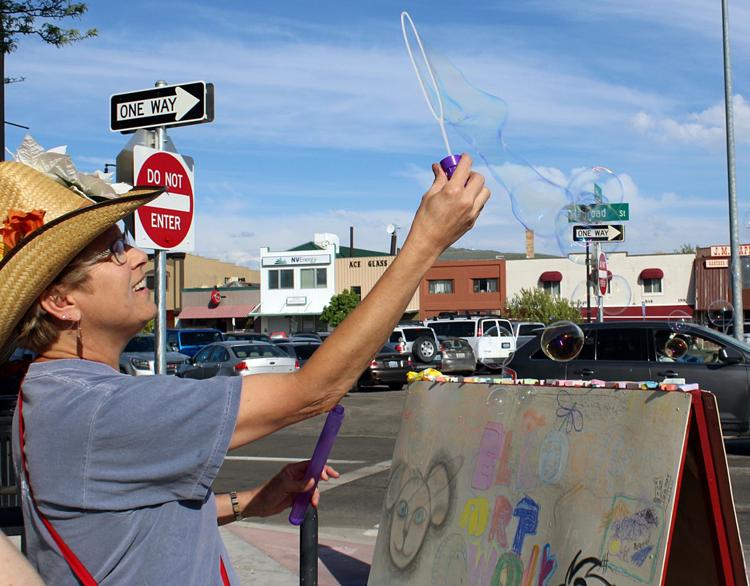 Sweetwater Art Walk 25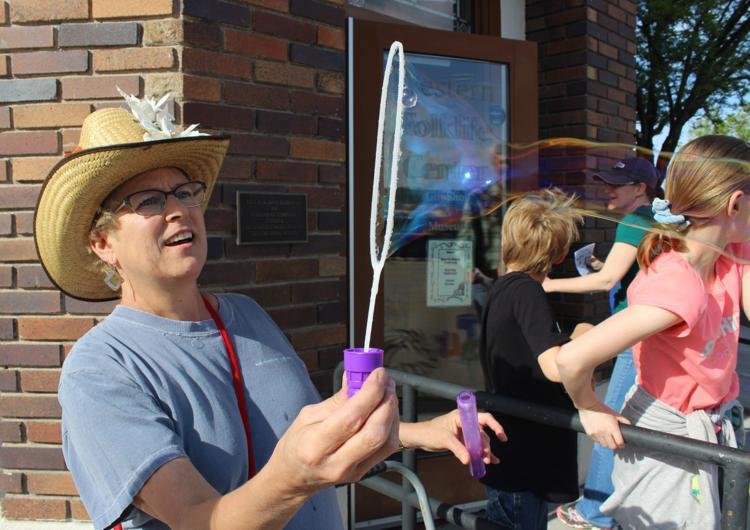 Sweetwater Art Walk 26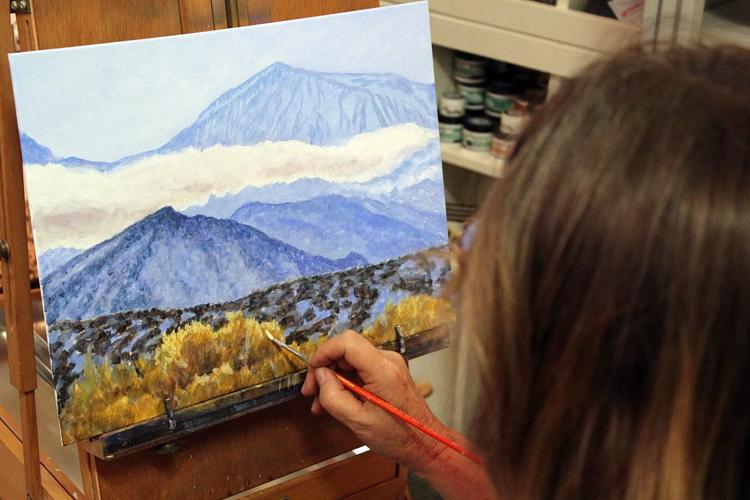 Sweetwater Art Walk 27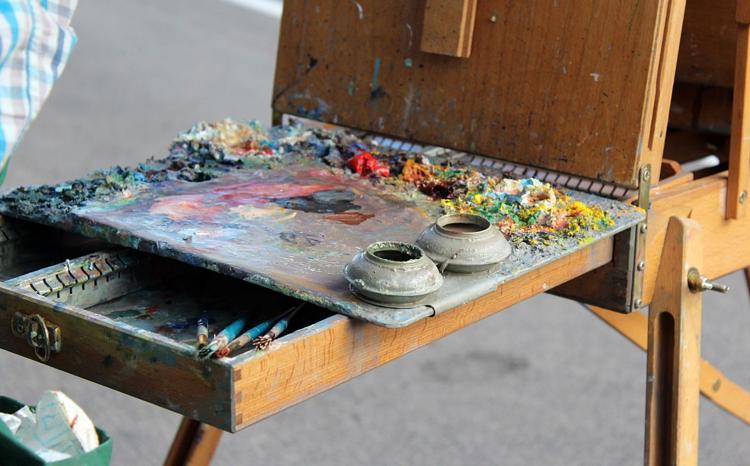 Sweetwater Art Walk 28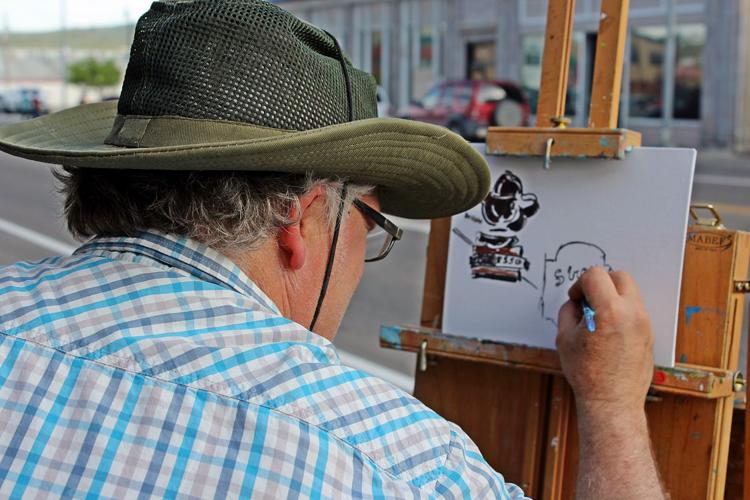 Sweetwater Art Walk 29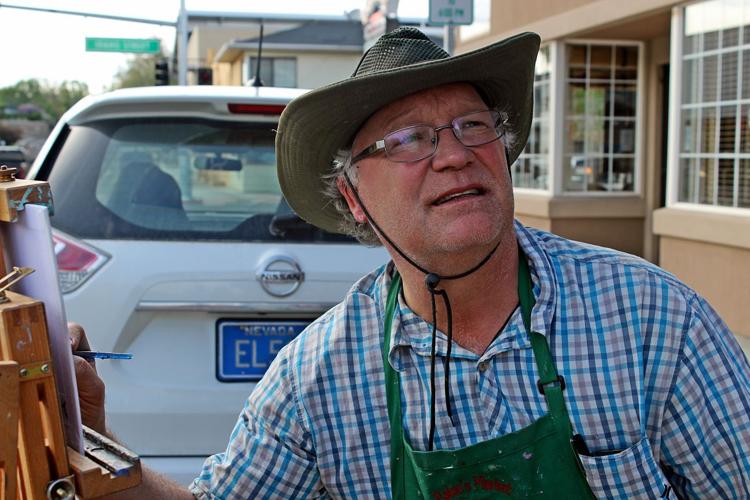 Sweetwater Art Walk 30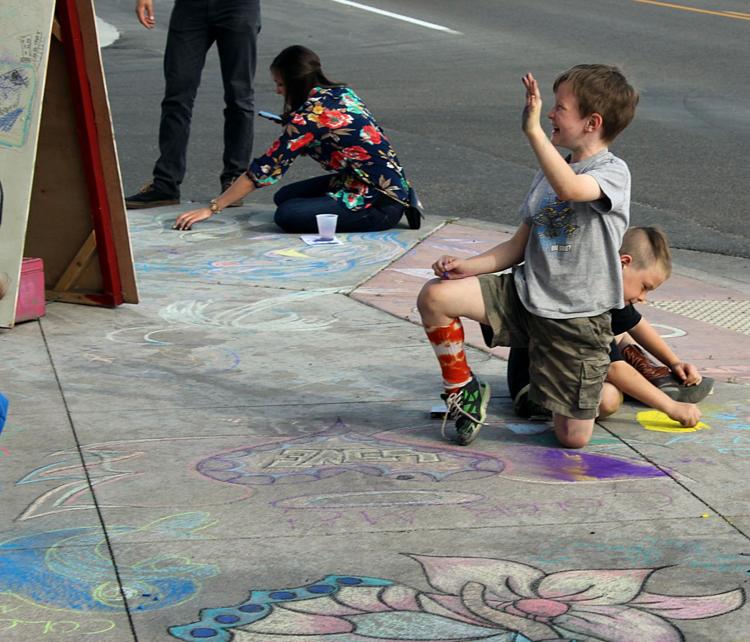 Sweetwater Art Walk 31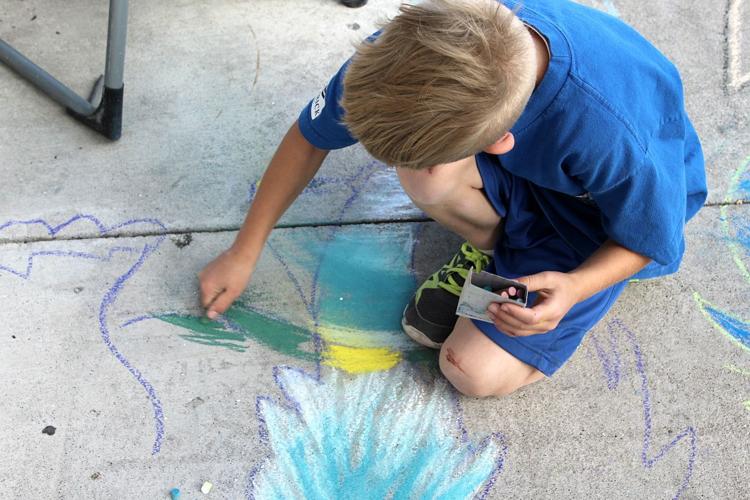 Sweetwater Art Walk 32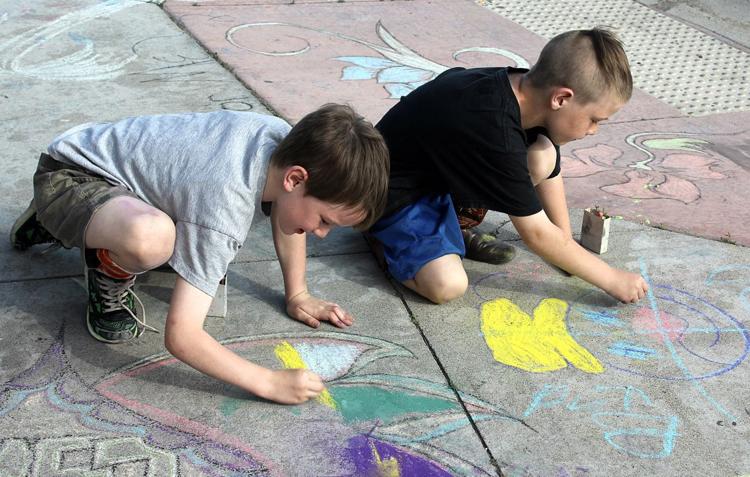 Sweetwater Art Walk 33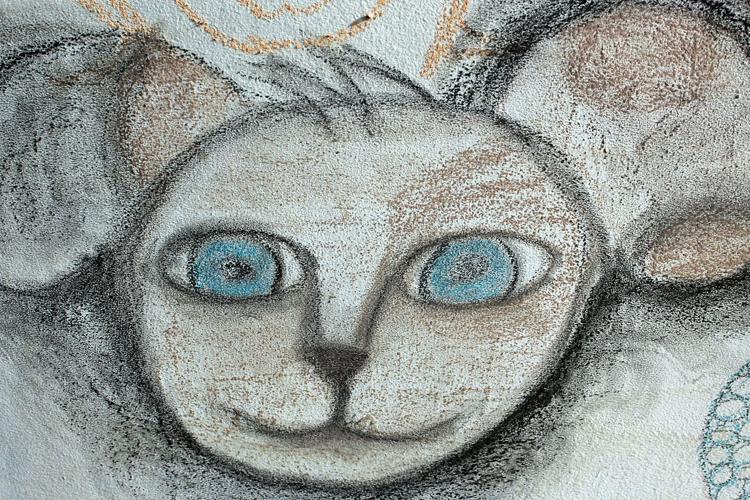 Sweetwater Art Walk 34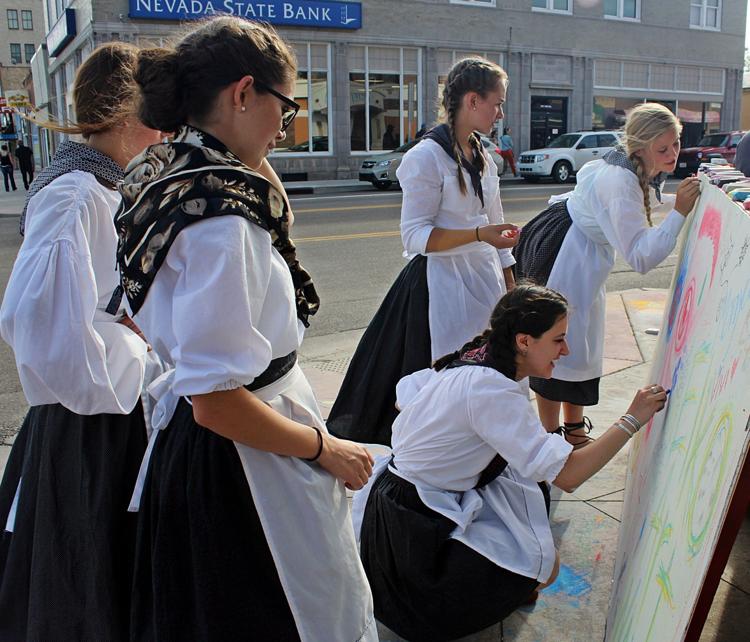 Sweetwater Art Walk 35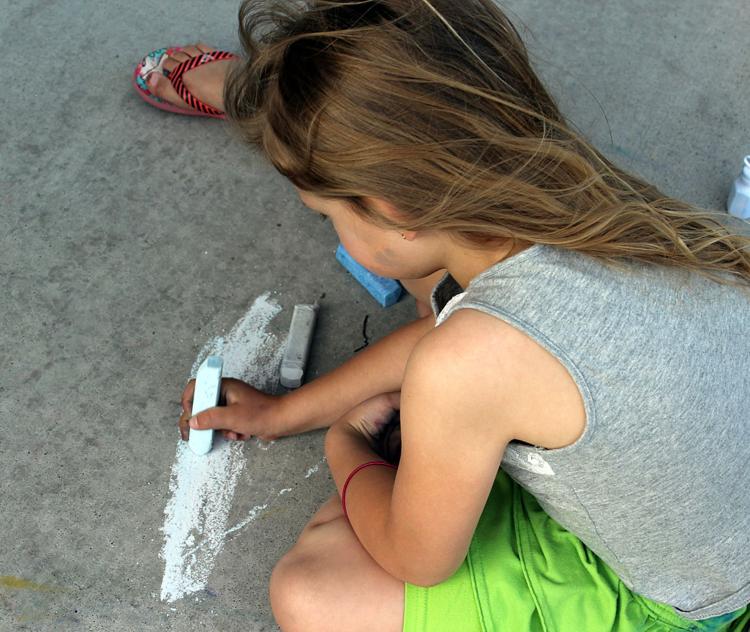 Sweetwater Art Walk 36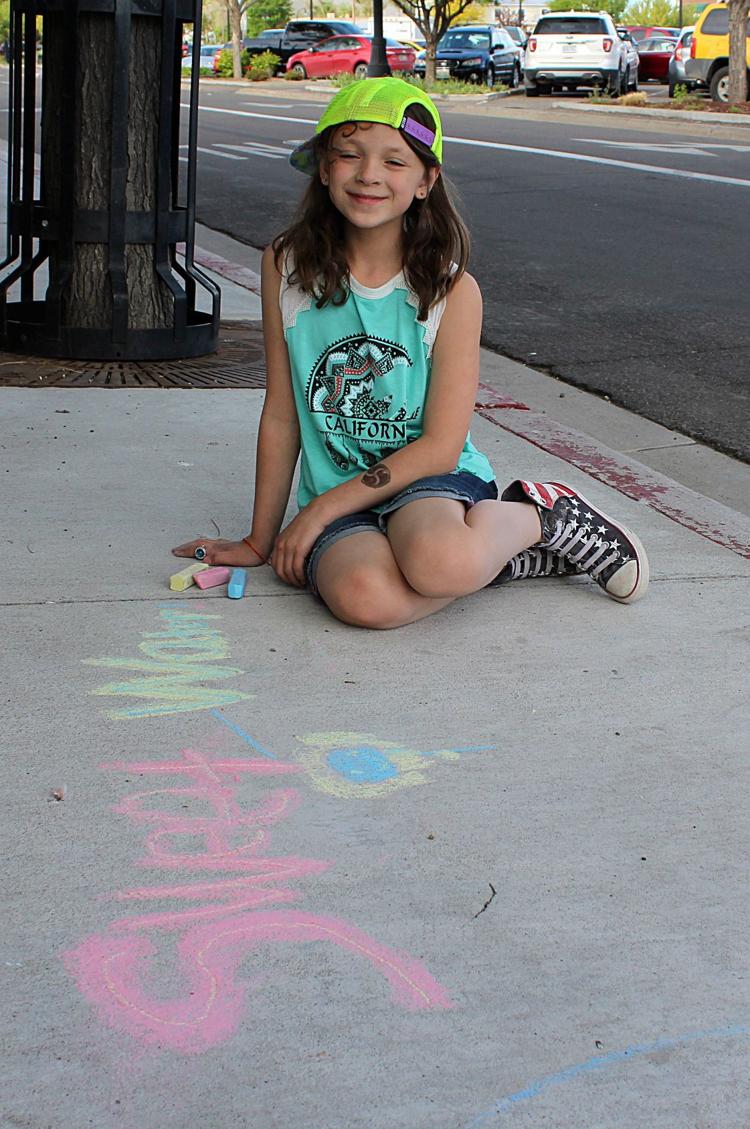 Sweetwater Art Walk 37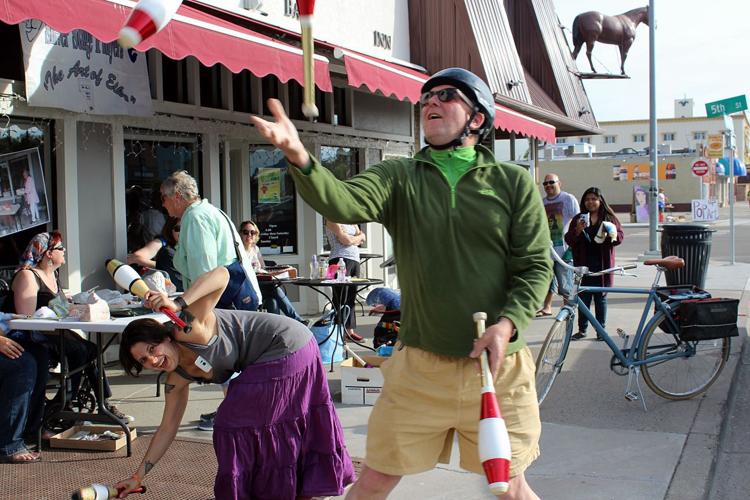 Sweetwater Art Walk 38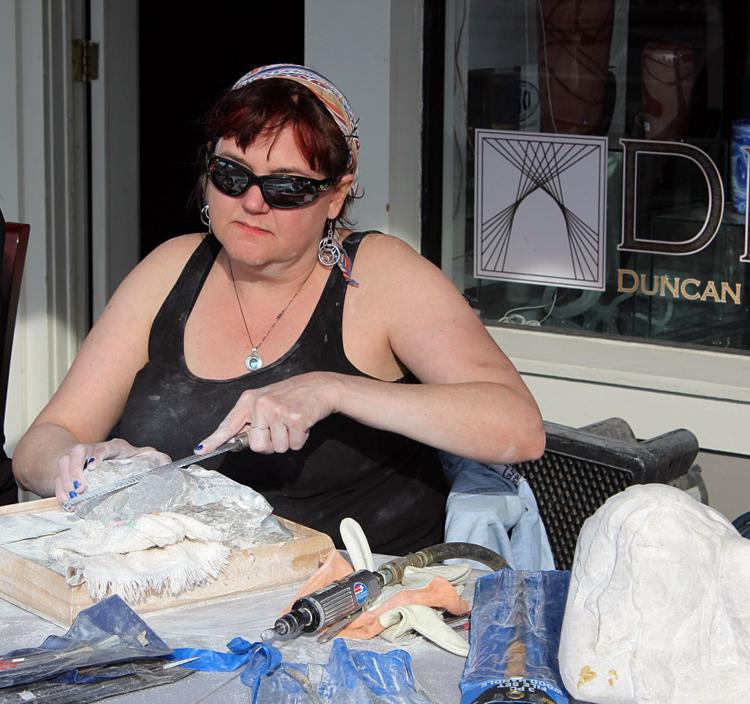 Sweetwater Art Walk 39