LONDON (AP) — Two amateur British treasure-hunters have been imprisoned for stealing a hoard of 1,100-year-old Anglo-Saxon coins and jewelry v…
NEW YORK (AP) — The Advent, to some Christians, is the four Sundays before Christmas. More generally, the variation of the Latin word for "com…
NEW YORK (AP) — From Kate Hudson's new vodka to Dylan Sprouse's Brooklyn-made mead, celebrities with their own brands of spirits and wines can…
NEW YORK (AP) — In offering tribute to Toni Morrison, speakers from Oprah Winfrey to Fran Lebowitz on Thursday each shared a very different, b…
BEVERLY HILLS, Calif. (AP) — "There's nothing I believe more than this, that laughter adds time to one's life," Norman Lear told an audience g…
Robbie Williams has admitted that he hasn't lost hope in getting to duet with Britney Spears on 'Fairytale in New York' - even though she turn…
U2 have released their first new music since 2017 LP 'Songs of Experience', the track 'Ahimsa' with A.R. Rahman.
Feel like a good movie? People are buzzing about these new releases. Stay in tonight and stream one of this week's most popular movies.
Movie critic Bruce Miller says "A Beautiful Day in the Neighborhood" is a warm film that may be nominated for best picture. Elsa's search for …
NEW YORK (AP) — Josh and Benny Safdie's Diamond District crime film "Uncut Gems" and Robert Eggers' fever-dream period tale "The Lighthouse" l…
LOS ANGELES (AP) — Ana de Armas is fumbling with a packet of sugar and talking about her breakneck schedule on a recent afternoon in Los Angel…
From 1984 through 2000, I had the privilege of spending countless hours documenting a very special neighbor, Fred Rogers of "Mister Rogers' Ne…
PITTSBURGH (AP) — His TV neighborhood, was, of course, a realm of make believe — a child's-eye view of community summoned into being by an odd…
NEW YORK (AP) — From Kate Hudson's new vodka to Dylan Sprouse's Brooklyn-made mead, celebrities with their own brands of spirits and wines can…
Robbie Williams has admitted that he hasn't lost hope in getting to duet with Britney Spears on 'Fairytale in New York' - even though she turn…
U2 have released their first new music since 2017 LP 'Songs of Experience', the track 'Ahimsa' with A.R. Rahman.
The Who have released the third single, 'I Don't Wanna Get Wise', from their first album of new material in 13 years, 'Who', and teased unhear…
90s' stars TLC have held talks to land their "dream" collaboration with Bruno Mars.
NEW YORK (AP) — James Taylor isn't working on a typical rock star memoir.
NEW YORK (AP) — Iconic rapper Nas isn't known for being the most talkative, letting his legendary music speak for him. But when he does talk, …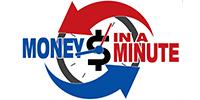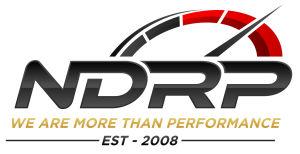 Neff's Diesel Repair & Performance
This month offers 'The Marvelous Mrs. Maisel,' 'The Expanse' and more.
RuPaul goes scripted for this upcoming comedy.
This week's most buzz-worthy topics and shows on TV
From the return of 'Marvel's Runaways' to the debut of 'Reprisal' starring 'Timeless' star Abigail Spencer.
In Prime Video's new sci-fi series, the system creator's son is out to figure out what went wrong.
Just in case this year's 40 new Hallmark Christmas movies aren't enough, here's a look at some of the most popular "Countdown to Christmas" ti…
Want to win money and some hot cocoa in exchange for binge-watching some Hallmark Christmas movies? Well ...