WASHINGTON (AP) — ABC's "This Week" — House Speaker Nancy Pelosi, D-Calif.; Albert Bourla, chairman and CEO of Pfizer.
KABUL, Afghanistan (AP) — A month after the Taliban seized power in Afghanistan, the music is going quiet.
NEW YORK (AP) — A television executive who accused Chris Cuomo of groping her at a party 16 years ago says the CNN anchor needs a public educa…
NEW YORK (AP) — To say the third, full-length album from X Ambassadors has a lot going on would be a little bit of an understatement.
LOS ANGELES (AP) — Ry Russo-Young knew she had a story worth hearing, but it was one she was struggling to tell.
NEW YORK (AP) — Vice President Kamala Harris' live interview on "The View" was abruptly delayed Friday after two hosts of the talk show learne…
MILAN (AP) — Milan Fashion Week opened its third day of preview shows for next spring and summer against the backdrop of thousands of young en…
What's on this weekend? Will 'Dear Evan Hanson' be marked return to sender? Did the new ballet drama 'Birds of Paradise' raise the barre? Also…
Should you be in need of streaming something that conjures up rustling leaves and pumpkin-adjacent hues, here are four lovely possibilities.
Here's how to apply to be a Horror Movie Heart Rate Analyst.
What's on this weekend? A Tony award winning musical on Apple+, the latest horror offering from James Wan on HBO Max, a spicy action thriller …
Constantine played a loving but overprotective father who was immensely proud of his heritage and insisted that virtually all minor physical m…
What's new this weekend? The latest Marvel spectacle, Shang-Chi and the Legend of the Ten Rings! Plus the biggest bit of bummer movie news. Al…
Singer Sarah Dash, who with Patti LaBelle and Nona Hendryx formed the all-female group Labelle, best known for "Lady Marmalade," has died. She…
Singer Sarah Dash, who co-founded the all-female group Labelle, best known for the raucous 1974 hit "Lady Marmalade," has died. She was 76.
Country star Reba McEntire expressed gratitude after she had to be rescued from a historic building in Oklahoma after the staircase collapsed.
The offer came after the rapper's erroneous tweet alleging the vaccine causes impotence went viral.
The 38-year-old rapper shared the news with fans on Twitter after one user suggested she should be invited to speak at the United Nations
See who won at the 2021 MTV VMAs, plus a gallery of 30 top photos from the show.
30+ photos from the 2021 MTV VMA awards show: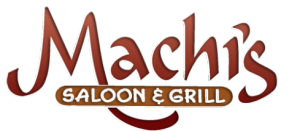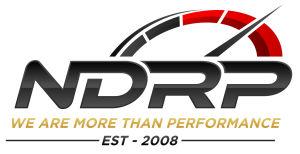 Neff's Diesel Repair & Performance
A veteran TV news executive says CNN anchor Chris Cuomo sexually harassed her by squeezing her buttocks at a party in 2005.
Get ready all you cool cats and kittens, Netflix has announced "Tiger King 2" is coming coming to the streaming service.
A Q&A with "Jeopardy!" guest host Mayim Bialik. 
As the remnants of summer TV wind down, NBC revs up with a two-hour premiere of its eternal "Law & Order: SVU" and a second season of "Org…
A criminal mediator leaves the U.S. after a mediation goes wrong and takes on the identity of a reverend in Australia.