Movies that mention Elko rarely describe our town accurately, and movies that were actually made here rarely show Elko in a true setting.
It doesn't matter if the film came from a low-budget studio or was a Hollywood blockbuster, the truth somehow gets obscured by artistic license.
Here is a rundown of four movies that portray Elko, followed by five that were actually filmed here.
How many of them have you seen?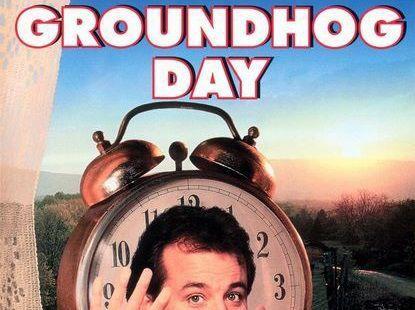 'Groundhog Day'
Probably the most successful film ever to mention Elko is the 1993 classic "Groundhog Day," starring Bill Murray. The very first scene -- before the credits even stop rolling -- has Murray in front of a weather map saying:
"Somebody asked me today, 'Phil, if you could be anywhere in the world, where would you like to be?' And I said to him, probably right here (pointing to a blank blue screen) Elko, Nevada. Our nation's high at 79 today."
For anyone familiar with Elko it's a distracting way to begin such an excellent film. Our town has never been anywhere near as warm as 79 degrees on Groundhog Day. February 2015 was the warmest in known history, hitting a record high of 60 degrees on Feb. 4.
Of course, 99.9 percent of the people who have seen the movie took no notice of the error. Still, it's a pretty big goof for a Columbia Pictures production that grossed more than $70 million. The mistake was big enough to be mentioned on the Internet Movie Database website, along with a couple early-morning scenes showing daylight when it should have been dark at that time of year.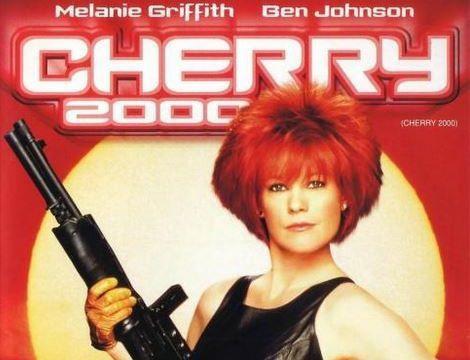 'Cherry 2000'
Then there's the 1987 Orion Pictures sci-fi flop "Cherry 2000," about a young man's adventures as he tries to replace his Stepford-style android wife. It stars Melanie Griffith, who plays a gritty "tracker," not the sexy title role.
About 54 minutes into the movie they introduce a geeky golfer character named Jim Skeet during a scene at the "Sky Ranch," filmed in Valley of Fire State Park an hour northeast of Las Vegas.
"Said he was headed for Elko, but he got lost," explains the villain Lester, played by Tim Thomerson.
But Skeet isn't who he appears to be, and his cover unravels during further questioning that evening at the dinner table.
"I was on my way to Elko…" he says nervously, holding up a driver. "… Gonna play in the Elko Classic."
Lester passes him a brown paper bag with a target drawn on it. Skeet is told to put it on his head. He's chained to a wall and Lester fires an arrow into the center of the target. Everyone watching the execution cheers.
Meanwhile, Elkoans and other people familiar with our town are left scratching their heads about the "Elko Classic" reference, as if Ruby View Golf Course were on the PGA circuit.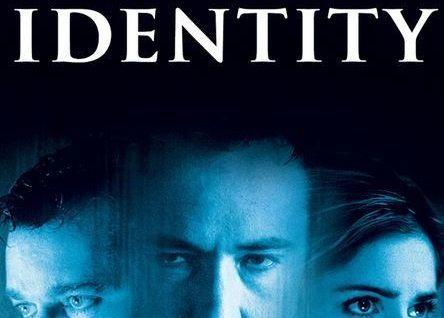 'Identity'
Northeastern Nevada is also the apparent setting of Sony Pictures' 2003 thriller "Identity," starring John Cusack, Ray Liotta and Amanda Peet. The only way we know this is through the opening scenes showing a car driving through a rainstorm with the radio playing a weather forecast being read by none other than Elko's own broadcast personality Lori Gilbert.
The movie starts with a motel clerk swilling booze as he watches "Wheel of Fortune." A character played by John C. McGinley bursts through the door carrying a woman with blood on her clothes.
"She won't stop bleeding. She won't stop bleeding," he pants.
"Geez, what happened?" asks the clerk.
"An accident. We've had an accident," he replies.
The scene cuts away to the couple back when they were still driving down the road, with the radio playing:
"… lightning is moving into Elko. Doppler radar is picking up a severe thunderstorm and dangerous lightning making its way from Pershing and Lander counties. We could get damaging winds along with flash floods. So, stay put …"
Gilbert has an unmistakable voice, which was a pleasant surprise but a bit of a distraction for Elko viewers who weren't expecting it when they saw the movie for the first time at the Crystal Theater.
What follows is a very interesting murder mystery that was good enough to rate 7.3 stars on IMDb. It's also a very soggy story, with more rain falling during the course of the film than our region generally gets all year long.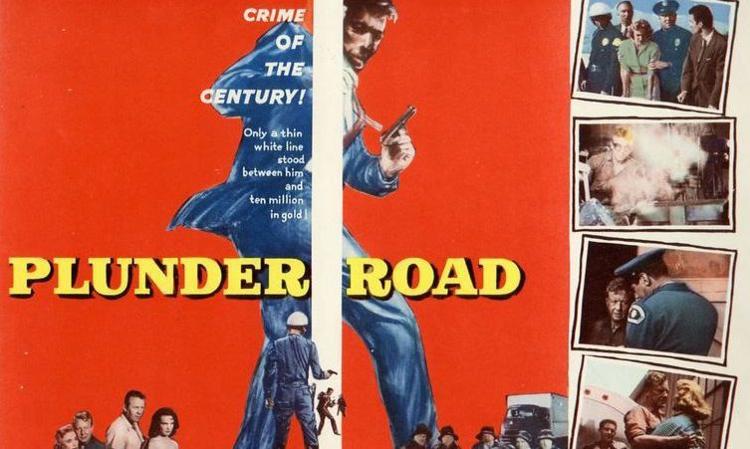 'Plunder Road'
Most readers will be too young to remember the 1957 film noir from Regal pictures titled "Plunder Road," but it is now available on Blu-Ray.
"On a dark night of pelting rain, five men stage a well-planned train robbery and get away with a $10 million, nine-ton gold shipment," states the plot summary on IMDb.
Another movie about Nevada that includes a prolonged night of heavy rainfall. Doesn't anyone in Hollywood know this is the driest state in the Union?
"Plunder Road" is one of those early heist capers that draws viewers deep into its intriguing scheme. But the movie uses footage of lush landscapes that sure don't look like northeastern Nevada.
"OK, OK," says the driver. "We're coming into Montello."
Dawn is breaking, and their trucks roll through a well-groomed business district, past plenty of shade trees and toward a tall church steeple.
"Now leaving the fair city of Montello," declares the driver. "We got 35 minutes to make Wendover."
As the movie progresses their trucks continue to drive along tree-lined streets, supposedly on a circuitous route through Baker and Alamo. The curbs along the highway are a giveaway, and one reviewer believes the scenes were really filmed in Los Angeles' Griffith Park. Kind of disappointing, considering that the cinematographer, Ernest Haller, also filmed such classics as "Gone with the Wind" and "Rebel without a Cause."
Oh well, Hollywood is all about make-believe. And for most film crews the real rural Nevada is too far away to scout for even the basic details. To be fair, there have been rare times when it rains all night long and you can play golf in February. Maybe the filmmakers are seeing the future and warning us of inevitable "climate change."
Next, here are some films that were actually made here but still got it wrong.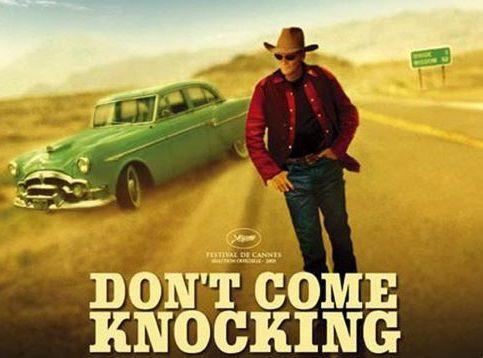 'Don't Come Knocking'
Fewer than half a dozen movies have been filmed in Elko, according to IMDB. Key among them is 2005's "Don't Come Knocking," starring Sam Shepherd and Jessica Lange. This one is really disorienting for locals because of the transitions in scenes showing the exterior of the Commercial Casino where the actors walk inside and suddenly they're in the Peppermill in West Wendover.
The movie is from the venerable German filmmaker Wim Wenders. But this is not one of his best films, in my unprofessional opinion, even with the big-name stars and its nomination for the Cannes Film Festival's highest award, the Palme d'Or. It's a dismal movie that doesn't deserve the modest 6.7 rating it got on IMDb.
Here is the plot summary as written by the production company:
"Howard Spence (Sam Shepard) has seen better days. Once a big Western movie star, he now drowns his disgust for his selfish and failed life with alcohol, drugs and young women. If he were to die now, nobody would shed a tear over him, that's the sad truth. Until one day Howard learns that he might have a child somewhere out there …"
Shepard is unconvincing, but there are good supporting performances by Tim Roth and Fairuza Balk, along with a cameo by Eva Marie Saint.
As a side note, Roth -- who later made films with Quentin Tarantino and briefly had his own TV series titled "Lie to Me" -- was busted by Elko's finest for drunken driving after he was spotted weaving outside his lane at 12th and Idaho streets.
For a much better movie by the prolific Wenders, check out his moody and surreal "Wings of Desire" from 1987. It's worth wading through the subtitles, and rates 8.1 stars on IMDb. Most viewers will recognize the plot if they have seen the 1998 remake "City of Angels" starring Nicolas Cage and Meg Ryan.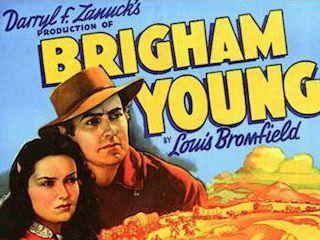 'Brigham Young'
It isn't easy for moviemakers to depict a plague of biblical proportions without using special effects, but that is exactly what they did with footage taken in the late 1930s in Elko County.
"Brigham Young," produced by Darryl F. Zanuck for 20th Century Fox, is an excellent film telling the story of how Mormons got their start in America. It stars Vincent Price as Joseph Smith, and the versatile Dean Jagger as Young. Getting top billing, however, is Tyrone Power -- the fictional romantic lead who plays a doubting member of the church.
Elko County doesn't appear until the final scenes when -- you guessed it -- a plague of Mormon crickets descends on the budding Zion. Anyone who has spent much time in Elko knows to expect the cyclical outbreak of Mormon crickets, and this movie has footage of an actual infestation south of town.
It's OK that scenes supposedly depicting Utah were actually shot in Nevada, because the Mormon cricket really isn't a cricket, either. It's a type of katydid. The last major invasion was in 2003-05, and it was so nasty Sen. Harry Reid approved $20 million in federal funds to poison the disgusting insects.
Even without the bona fide cricket scenes, "Brigham Young" is well worth watching. It was made in collaboration with the Church of Jesus Christ of Latter-day Saints, but like most Hollywood productions it partially takes history into its own hands. Still, it tells a remarkable story with excellent production quality for its time (1940), and deserves much more than the 6.4 rating at IMDb.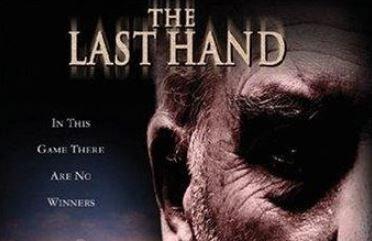 'After the Game'
This sleazy murder mystery from 1997 was released seven years later on DVD by Lions Gate Films under the title "The Last Hand." It was written and directed by Brewster MacWilliams, and filmed mostly in Elko. Spoiler Alert: It's most redeeming quality is the fact that all of the major characters are dead by the end of the film.
The most recognizable star is Hudson Leick, who had roles in "Melrose Place" and as the villainess Callisto in "Xena: Warrior Princess." But there are also significant cameo appearances by Frank Gorshin, a prolific character actor best known for playing "The Riddler" in the Batman TV series back in the 1960s; and the soulful Lou Rawls, who plays Elko's medical examiner in a single scene after Gorshin's character gets murdered and hauled to the morgue.
The movie opens at the west entrance to the Commercial Casino, below the instantly recognizable White King polar bear. Inside a poker game is being played by the owner of "King's Casino" and the owner of a casino "on the other side of town." Much of the plot revolves around a bag of cocaine that is described as containing "enough to keep the whole town buzzin' for the next five years."
Scenes that Elko residents will recognize include the old El Aero Services hangar, the former AA Auto Center in the 700 block of Idaho Street, Jack's Clifton Bar (now better known as Duncan LittleCreek Gallery) the defunct Pete's 7 Club out on West Idaho Street, and inside Elko's old airport terminal -- where the first and last letters of "Skywest" are blotted out, as are the first and last letters of "Stockmen's" on a sign inside the terminal.
The only problem is that a house where some of the action takes place has yuccas and palm trees growing in the front yard, as those scenes were filmed in Santa Clarita, California.
The producers were generous in their thank-you notes at the end of the credits, listing Mayor Jim Polkinghorne, City Manager Lorry Lipparelli, Police Chief Bob Songer, Adella Harding of the Elko Daily Free Press, Lori Gilbert of Elko Broadcasting … and even Pizza Barn!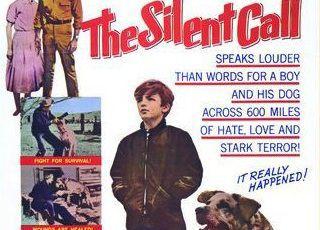 'The Silent Call'
OK, I haven't seen this movie from 1961 yet, but I plan to now that it is available on DVD. It's a supposedly true story about a family in Elko that is moving to Los Angeles in a small car and their young son is heartbroken because he has to leave his large dog behind. The dog has other ideas, and ends up making the 600-mile journey to join them on his own.
The dog may be the biggest star in this 20th Century Fox release, as he appeared two years earlier in "The Dog of Flanders." The female lead, Gail Russell, also appeared in a much bigger film, 1947's "Angel and the Badman" alongside John Wayne. Her career was marred by alcoholism, which she died from three months after "The Silent Call" was released.
The father, played by David McLean, also came to fateful end many years later. He was one of the "Marlboro Men" who died of lung cancer.
Despite those depressing details this sounds like a wholesome and engaging movie, and it would be nice to hear from any local residents who remember it being filmed.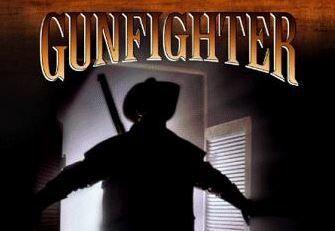 'Gunfighter'
Francis Ford Coppola Presents:
No, this isn't "The Godfather" or anything close. It's a western written and directed by his nephew, Christopher Coppola.
"Christopher began his filmmaking at an early age by creating Super 8 films that starred his brother, Nicolas Cage," says his bio on IMDb.
And he came to Elko in the 1980s to film "Gunfighter," which was finally released in 1999.
The film was shot in the Jiggs area and includes some nice footage of our natural surroundings, including the Ruby Mountains. Local stuntmen included Rocky Roa, Mitch Heguy and Don Farmer. The costume design by Bud Clark is also well done. But the characters and storyline are laughably amateur.
For some reason, Coppola decided to make the hero of his film the fictional Hopalong Cassidy, who was featured in dozens of westerns throughout the 1930s and '40s. Conflict over rights to the character delayed the film's release.
Throw in villains named Tex and Shango, and the resulting plot is almost as two-dimensional as the movie's cheap wooden sets, which were later burned down by the Jiggs Volunteer Fire Department.
Here's a sample of the dialogue:
"Take my advice, get out of Devil's Bluff. There's some mean hombres in town."
"That's all right, we eat mean hombres for breakfast."
Anyone who actually likes this movie should also check out Coppola's 1988 horror-comedy, "Dracula's Widow."
Stay up-to-date on what's happening
Receive the latest in local entertainment news in your inbox weekly!