FREEHOLD, N.J. (AP) — Bruce Springsteen surprised moviegoers by introducing his new concert film in his New Jersey hometown.
KANSAS CITY, Mo. (AP) — A former female executive of the Kansas-based movie theater company American Multi-Cinema Inc. alleges in a lawsuit th…
NEW YORK (AP) — The final trailer for the "Star Wars: The Rise of Skywalker" debuted Monday night, offering montages of epic cosmic combat and…
Oct. 27: Actor-comedian John Cleese is 80. Country singer Lee Greenwood is 77. Director Ivan Reitman is 73. Country singer-guitarist Jack Dani…
MaleficentGenre: Sci-Fi & FantasyRelease Date: 2014-05-30© © 2014 Walt Disney Pictures
KUALA LUMPUR, Malaysia (AP) — The animated movie "Abominable" will skip Malaysian theaters after producers decided against cutting out a scene…
LOS ANGELES (AP) — The Walt Disney Co.'s "Maleficent: Mistress of Evil" knocked "Joker" out of the No. 1 spot at the box office, but just barely.
ZombielandGenre: Action & AdventureRelease Date: 2009-10-02© © 2009 Columbia Pictures Industries, Inc. and Beverly Blvd LLC. All Rights Reserved.
LOS ANGELES (AP) — A Southern California man who scammed $14 million from investors by falsely telling them their money would be used to produ…
NEW HAVEN, Conn. (AP) — Netflix has released a movie based on the so-called Panama Papers despite an attempt by two lawyers to stop the stream…
The Best of EnemiesGenre: DramaRelease Date: 2019-04-05© © 2019 STX Financing, LLC. All Rights Reserved.
LOS ANGELES (AP) — The vast catalog of storied Japanese animation house Studio Ghibli is heading to the new HBO Max streaming service.
Feel like a good movie? People are buzzing about these new releases. Stay in tonight and stream one of this week's most popular movies.
Movie critic Bruce Miller says "Maleficent: Mistress of Evil" isn't so magical, just the same old bag of tricks. "Zombieland: Double Tap" brin…
NEW YORK (AP) — "Western Stars" was just the change of pace that Bruce Springsteen needed after baring his soul over the past few years.
NASHVILLE, Tenn. (AP) — Writer-director Callie Khouri is drawn to stories about female friendships and country music, and her latest televisio…
"Oh good, another Hitler comedy! It's been too long," said no studio development executive, ever.
HARTFORD, Conn. (AP) — Two lawyers linked to the so-called Panama Papers are asking a federal judge to stop Neflix's upcoming release of "The …
LOS ANGELES (AP) — Drawing on his own Jewish heritage and experiences growing up surrounded by prejudice, writer-director-actor Taika Waititi …
NEW YORK (AP) — Ken Burns is inaugurating an annual prize for makers of historical films with a $200,000 grant to the people behind an upcomin…
Ruby Mountain HVAC Refrigeration LLC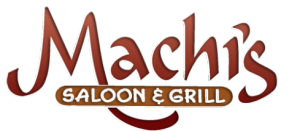 3 from HellGenre: HorrorRelease Date: 2019-09-16© © 2019 Lions Gate Entertainment Inc. All Rights Reserved.
HANOI, Vietnam (AP) — Vietnam has pulled "Abominable" from theaters because the U.S.-Chinese-made animated movie showed a map supporting Chine…
LOS ANGELES (AP) — A spinoff series inspired by the 1978 movie musical "Grease" has been ordered by HBO Max.
LOS ANGELES (AP) — Everyone is on their best behavior when Julie Andrews is around.
ORLANDO, Fla. (AP) — Universal Orlando is opening a stunt show based on filmgoers' favorite amnesiac ex-CIA assassin.
It all started with a fictional turkey burger.
For a moment, "Maleficent: Mistress of Evil" seems poised to turn into a wonderful take on "Father of the Bride" only with fangs and wings.