FREEHOLD, N.J. (AP) — Bruce Springsteen surprised moviegoers by introducing his new concert film in his New Jersey hometown.
JERUSALEM (AP) — An Israeli start-up that promotes home-grown marijuana says it has signed on American rapper Snoop Dogg as a brand ambassador.
Liam Gallagher felt like he was working for his brother Noel Gallagher in Oasis and admitted he prefers being able to have control over the mu…
Billie Eilish's brother Finneas O'Connell has given an update on the pop superstar's second record and teased fans that they are "deep" into t…
The Who's musical 'Tommy' is heading back to Broadway in 2021, 25 years after it made its debut.
British star Charli XCX has confessed she knew singing 'Senorita' wasn't "in her blood" - even though she helped to pen the track.
Niall Horan has teased fans his second studio album could drop in January, February or March next year, and he has had to cut a number of song…
NEW YORK (AP) — Actress Alexis Bledel has been bookish and sweet on "Gilmore Girls" and "Sisterhood of the Traveling Pants." But the actress h…
LAS VEGAS (AP) — Hip-hop music figure Jamal "Mally Mall" Rashid pleaded guilty Monday to operating a prostitution enterprise disguised as esco…
WEATHERFORD, Texas (AP) — In a story Oct. 17 about the death of radio announcer Bob Kingsley, The Associated Press erroneously identified King…
Oct. 27: Actor-comedian John Cleese is 80. Country singer Lee Greenwood is 77. Director Ivan Reitman is 73. Country singer-guitarist Jack Dani…
Neil Young with Crazy Horse, "Colorado" (Reprise)
Kanye West has announced his long-awaited new album 'Jesus Is King' will arrive on Friday (25.10.19).
Jim Adkins has opened up about how now "more than ever" bands have to be willing to change and grow to stay relevant.
Lana Del Rey has admitted she came close to calling it quits before finding her style on 2011's 'Video Games'.
Bring Me The Horizon have confirmed Hollywood legend Forest Whitaker features in their music video for 'In The Dark'.
Justin Timberlake has teased a collaboration with sibling trio Haim.
Liam Gallagher says he'd be more than willing to perform the Bond theme for next year's 'No Time To Die'.
NASHVILLE, Tenn. (AP) — The bestselling country duo of all time, Brooks & Dunn, joined the Country Music Hall of Fame alongside comedian a…
Motorhead members Mikkey Dee and Phil Campbell have now been added to the band's Rock and Roll Hall of Fame induction ballot after voicing the…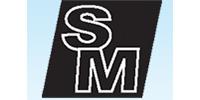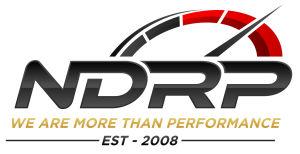 Neff's Diesel Repair & Performance
American star Frank Ocean has defended his decision to name his recent club night after a HIV-prevention drug.
Music legend Bruce Springsteen has revealed he feels relieved he's retained his "mojo" as a songwriter.
According to Patti Smith, reading Mark Twain gave her anxiety and caused her to throw up.
Rick Astley couldn't be happier with where his career is at now and admitted he relishes the chance to tour the world.
Yungblud has admitted he is still in shock that he collaborated with Dan Reynolds on his new EP.
Jimmy Eat World frontman Jim Adkins says the band never expected to have lasted for more than two decades and revealed the secret to their longevity.
Jaden and Willow Smith are co-headlining a new US tour, which will kick off in San Diego on November 12 and end in Los Angeles on December 19.