Black Panther: Wakanda Forever
Rated PG-13, 2 hours 41 minutes, in theaters Nov. 11
"Black Panther: Wakanda Forever" hits theaters this weekend, and with it comes the type of anticipation and box office expectations that Hollywood has not seen in months.
The Marvel film not only has to follow 2018's "Black Panther," one of the biggest blockbusters ever, but has the challenge of doing so without star Chadwick Boseman, who passed away in 2020. If all of that wasn't enough, it arrives as theaters, and Disney, the company releasing the movie, really need a hit.
If early projections and ticket sales are any indication, it appears "Wakanda Forever" will be just that.
The film, which stars Letitia Wright and Angela Bassett as the grieving princess and queen of the Vibranium-powered African country of Wakanda, will likely have a record-breaking debut of around $180 million this weekend, and possibly even $200 million.
Weird: The Al Yankovic Story
Not rated, 1 hour 48 minutes, Free on Roku
"Weird: The Al Yankovic Story" certainly earns its title, operating, appropriately, not as an actual movie biography but an outlandish parody of one, filled with comedy cameos and bizarre flights of fancy.
Starring Daniel Radcliffe and produced and co-written by Yankovic himself, like its namesake's songs, it's at times little too silly, but still energetic and attention-getting enough to help put the easily ignored Roku channel on people's radar.
The amusing conceit behind the entire project -- expanding upon a spoof movie trailer released in 2010 -- is that a Weird Al biopic functions like one of his chart-topping songs, taking the form of the genre but turning it on its head. Throw in a who's who of comedy talent popping in along the way, and there's something to keep viewers engaged and mostly entertained, while perhaps googling along to see where (if it all) the truth lies.
Read the full review here: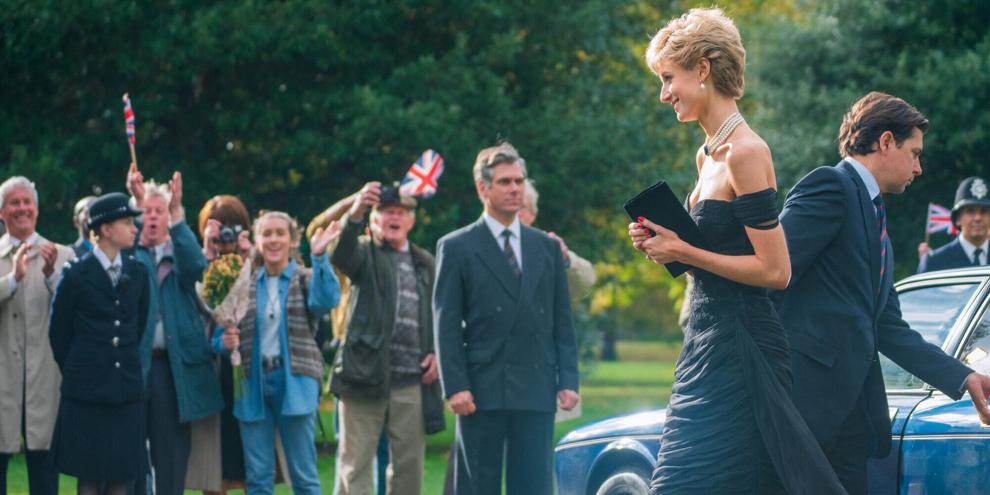 The Crown
Rated TV-MA, ~1 hour, Available on Netflix
The latest season of Netflix's acclaimed series "The Crown," which follows the life and reign of Queen Elizabeth II, debuts on Wednesday, just two months after the queen died at the age of 96. In this fifth season, created by Peter Morgan, the series has progressed to the 1990s, with Imelda Staunton stepping into the role of the queen in her 60s, taking over for Olivia Colman and Claire Foy, who each put in two seasons in the role.
While some of the real-life figures depicted in the series have already taken umbrage with Morgan's narrative liberties this season, there's excitement around the new princess on the block, as Elizabeth Debicki steps into the role of Princess Diana, played previously by Emma Corrin in Season 4. Dominic West takes over the role of Prince Charles from Josh O'Connor (who won an Emmy for his performance). Olivia Williams plays Camilla Parker Bowles, as the series delves into the crumbling marriage of Charles and Diana and the attendant royal scandals.
***
Looking for more streaming and movie options this weekend? Look no further:
What to watch for the weekend of Nov. 11
Review: Steven Spielberg comes close to a personal best in his luminous 'The Fabelmans'
More than once during his fabled career, Steven Spielberg has been dismissed as a technician masquerading as an artist; as the most popular of American filmmakers, the logic goes, he must also be the most impersonal. It's a judgment that doesn't quite explain the intensely personal connection a lot of us feel to his movies. Or does it? More than any other director, Spielberg confounds the notion that the personal and the popular, or the technician and the artist, are fundamentally at odds. The intensity of feeling you experienced on your first (or third) close encounter with a Spielberg classic — maybe you levitated out of your seat at "Raiders of the Lost Ark" or had your nerves shredded by "Jaws" — was likely so pure that it felt like yours and yours alone, never mind that millions of moviegoers around the world felt the same way.
And so it's worth considering exactly what it means to describe "The Fabelmans," Spielberg's piercing, rollicking and altogether marvelous ramble through his early years, as his most personal work. That assessment may be correct, if we assume "personal" to be synonymous with "autobiographical," and also if we overlook the snippets of family history that he's woven almost subliminally throughout his earlier films. Fire up "1941" and "Saving Private Ryan" and you'll catch stray glimpses of his father's World War II stories. "E.T." and "Close Encounters of the Third Kind" endure not only as wondrous alien-visitation fantasies but as portraits of families in disarray, something that emerged directly from the pain of his parents' divorce.
But "The Fabelmans" — movingly dedicated to Spielberg's parents, Arnold and Leah — is his first picture to put that particular divorce front and center, along with various other intimate, semifictionalized details culled from his postwar upbringing. He's grafted those details onto a young alter ego named Sammy Fabelman, first seen as a young boy played by Mateo Zoryon Francis-DeFord. Spielberg, sharing a writing credit for the first time with his regular collaborator Tony Kushner ("West Side Story," "Lincoln"), rummages through a treasure chest of old anecdotes and memories, stringing together road trips and sporting events, summer vacations and Hanukkah gatherings. There's a death in the family, a couple of bullies, a memorable first kiss and even a prom-night climax.
And of course, there are movies, lots of movies, from Cecil B. DeMille's "The Greatest Show on Earth" to John Ford's "The Man Who Shot Liberty Valance," whose wryly memorable axiom ("Print the legend") provides a clue as to how to approach this alternately truthy and truthful cine-memoir. It's hardly accidental that Sammy's story begins with a life-changing trip to the pictures in the early 1950s and finds him wandering a Hollywood backlot more than a decade later. In between, the story zigzags from New Jersey to Arizona to California, tracking the genesis of a young man's lifelong love affair with the movies — a romance that will prove mutually beneficial, even if Sammy's obsession comes at a price.
"Art is no game!" roars his great-uncle Boris (a wonderful Judd Hirsch) in a barn-storming, thesis-underlining gem of a monologue. "Art is as dangerous as a lion's mouth. It'll bite your head off." Boris, a former circus performer with the air of an ancient prophet, knows of what he speaks, just as he knows the reckless creative temperament that runs through his side of the family. Sammy's own mother, Mitzi (a breathtaking Michelle Williams), gave up a promising career as a concert pianist years ago to help her engineer husband, Burt (Paul Dano, beautifully restrained), raise Sammy and his three younger sisters. Burt, heavily in demand from the burgeoning computer industry, keeps his family on the move; Mitzi adapts as best she can, but she can't hide her resentment and regret over her dashed professional dreams. A similarly unsatisfying fate, Boris declares, might also befall Sammy, whose passion for moviemaking is destined to clash with, and even eclipse, his love for his family.
But "The Fabelmans," perhaps buoyed by its own Spielbergian optimism, takes a gentler, more nuanced view of this conundrum. From the beginning, Sammy's family actively nurtures his movie love, and his parents' distinct perspectives can't help but shape his own way of seeing. Burt, an electrical engineer, explains movies primarily as a mechanical phenomenon, a science of reels and frame rates; though impressed by his son's talent, he wishes the boy would pursue something more practical. Mitzi, by contrast, describes movies as "dreams that you never forget" and urges her son to never stop pursuing his own. Sammy's sisters, for their part, are gleeful collaborators on his early masterworks of 8-millimeter horror cinema, donning toilet-paper mummy rags and squirting themselves with ketchup.
Before long, the Fabelmans move to Phoenix, providing a welcome change of scenery and an ideal desert backdrop for the ambitious westerns and war pictures that Sammy, now a teenager (an excellent Gabriel LaBelle), makes with his family, friends and neighbors. (His parents' close friend Bennie, played by a warm, rowdy Seth Rogen, is an especially good encourager.) Filmmaking proves a bustling collaborative endeavor, and Sammy, already skilled at moving the camera and devising ingenious practical effects, is every inch the ringmaster a director needs to be. But filmmaking can also be an intensely solitary pursuit and, as Mitzi intuitively grasps, a therapeutic one: By bending fictional reality to his will, she realizes, her son is learning to make sense of — and exercise control over — his deepest fears, insecurities and other unruly emotions.
There's a confessional aspect to this revelation, as if Spielberg were conceding some of the accusations — of being a consummate emotional manipulator, a purveyor of cheap sentimentality and forced uplift — that some of his critics have hurled in his direction. An unreceptive viewer might see "The Fabelmans" as the latest evidence of this artifice, citing perhaps a few stretches of overly broad comedy when Sammy finds himself at a Northern California high school, or the carefully plotted mystery hiding beneath the surface of what you only thought was a long, shapeless bildungsroman. (Watching the movie a second time, I wondered how I could have missed the clues, a few of which are planted in Jeannie Berlin's sly performance as Sammy's cantankerous grandmother.) They might also point to the shimmer of Janusz Kaminski's images as the camera glides through scenes of perfectly staged domestic chaos, or the tasteful plinking piano chords of John Williams' score, merging seamlessly with Mitzi's own performances of Bach and Beethoven.
But to use the exquisite craftsmanship of "The Fabelmans" as an argument against it is to cheat yourself of its pleasure, and to miss the point of a movie that functions as a playful, prismatic meditation on its own making. How to explain the strange meta-thrill of seeing Spielberg repurpose one of his recurring signature images — faces staring up in awe at an otherworldly spectacle — in a context where that spectacle is playing out on a cinema screen? How to quantify the eerie, almost séance-like magic of the moment when Sammy, running footage through his hand-cranked editing machine, is floored by what he sees in the interplay of shooting and cutting — in a wordless, lyrical sequence that is itself a master class on shooting and cutting? (The editing is by Michael Kahn and Sarah Broshar.)
For a filmmaker to use his command of the medium to dramatize his younger self's command of the medium might have seemed, in other hands, hopelessly self-congratulatory. (And it does come close in one near-climactic scene that hinges on Sammy's next-level talent — a moment that doesn't convince, ironically, because the dialogue has to spell out what the camera and the actors don't make entirely clear.) But there's also a humility at work here, as well as a deep understanding of human frailty that feels like the opposite of arrogance. The most powerful moments in "The Fabelmans" unfold sans self-consciousness or formal gimmickry, which is fitting, since the most important lesson that Sammy learns about the movies is that, while they can spin elaborate lies, they can also tell the truth. His camera can both distort and reveal reality, catching details that the human eye misses and bringing them, unsparingly, into the light.
The most wrenching of those details concern Mitzi's slide into depression and denial, and Williams' performance — one of her many recent remarkable turns as an artist, from "Fosse/Verdon" to Kelly Reichardt's upcoming movie "Showing Up" — is an astonishing, almost unbearable reservoir of emotion. Leading with a red-lipped grin, fluttering gestures and a velvety croon in her voice, she gives a big, risky swing of a performance, but also a surpassingly delicate one. When she plays the piano or, in one almost too lovely sequence, dances in the light of a car's high beams, Mitzi seems gloriously lost to the world around her, lost in the art that she loves. But then reality pulls her back, and in the cruel disorientation that follows, you see that the loss is really hers.
Burt's practical, sturdy resignation makes him no less poignant a figure, and Dano precisely conveys the struggle of a man whose gentleness complements, but cannot assuage, his wife's unquenchable lust for life. And if "The Fabelmans" is a record of the end of a marriage, it's also an attempt at reconciliation — between a child and his loving, well-meaning, painfully human parents, and also between the twinned legacies that those parents bequeathed him. Sammy may be an artist and a dreamer like his mother, but he is no less his father's son, having inherited Burt's technological vision (Hollywood's forthcoming blockbuster revolution will demand nothing less) and more than a little of his steady, calming spirit.
Did it all happen this way? Were his parents these people? You might as well ask if Sammy's real-life counterpart really went steady with an overzealous Catholic girl (Chloe East), if he got his nose bloodied by an antisemitic jock (Sam Rechner) or if things played out exactly as they do in the movie's deliriously entertaining finale. Such curiosity is only natural, even if it plays into an old canard about art — and especially movies — inspired by real life, that their accuracy is a direct measure of their truth.
Like all great storytellers, Spielberg knows the value — the beauty — of artifice and embellishment, as well as the permeability of truth and fiction. "The Fabelmans" is as slick, transporting and painstakingly orchestrated as anything in his filmography, and also as funny, stirring and implacably sad. What makes it personal isn't that you believe everything in it happened exactly as you see it. It's how vivid and enveloping it feels as it's happening in front of you, and how recognizable and bittersweet an ache it leaves behind.
MPAA rating: PG-13 (for some strong language, thematic elements, brief violence and drug use)
How to watch: Now in theaters
Commentary: How 'Atlanta's' ambition changed the face of TV forever
Donald Glover's "Atlanta" came to an end Thursday on FX, completing a four-season voyage of discovery into just what can be accomplished with a title, an adventurous crew and 41 episodes of television. Appropriately, it ends with an episode (unseen as of this writing) written by Glover and directed by Hiro Murai, who together made the first episode as well, and set the tone for one of television's greatest, which is not to say most watched, series.
On the possibly very good chance "Atlanta" is new to you (you can watch it all on Hulu, then watch it again), it's built around a quartet of characters. Glover, who created the show and grew up just outside to Atlanta, plays Earn, who comes back to town, having sometime earlier dropped out of Princeton. (Details are hazy until this season.) He noncommittally reconnects with former girlfriend Vanessa aka Van (Zazie Beetz), the mother of his baby daughter, Lottie (no longer a baby, and played this year by Austin Elle Fisher). He looks up his cousin Alfred (Brian Tyree Henry), who raps under the name Paper Boi, and wangles a job as his manager. Darius (LaKeith Stanfield), who has a mystical bent and knows a lot about real things and about a lot of things that aren't real, is Al's sidekick and partner in low-level drug dealing, until pop success makes that business unnecessary. They are elemental — earth (Al), water (Earn), fire (Van) and air (Darius) — and yet highly particularized. Surrounding them are family, friends, associates, nemeses, competitors, officials, clerks and strange strangers, who range from amusingly quirky to actively threatening.
The show is highly episodic, but there are longer narrative arcs of an unhurried sort now coming to a conclusion; little about "Atlanta" is hurried, in fact, which is not to say that, here and there, characters aren't required to move fast. (So unconcerned is Glover with building up serial steam that the later seasons are "interrupted" by self-contained episodes — short stories, really — that, while they speak to the series' themes, involve none of the regular characters.) It's a Southern show, in setting and pace, languorous, lazy. In the first episode, when Al and Darius leave for an appointment, it is only to sit on an old couch on the lawn outside their apartment and get high.
As to the arcs, there is the progress of Alfred's career — and by extension, Earn's — which, notwithstanding a hiccup here and there, develops effortlessly from local celebrity to international fame. (The show doesn't expend a lot of energy connecting the dots; sometimes it just gives you the dots and lets you connect them.) Last season found the crew in Europe during a Paper Boi tour, working, wandering, hobnobbing with the amazing well-to-do — rich people in the Atlantaverse, especially but not exclusively white people, are almost always absurd, if not a little evil — allowing for a fresh slant on the series' favored themes of race, identity, art and commerce, and even more dreamlike escapades for our heroes.
This time, they returned to Atlanta, with Al a bigger success than ever, but with a less certain future peeking over the horizon. (None of these characters is especially young, which makes their progress somehow more poignant.) The old town presented its own challenges — Al is nearly killed at least three times, by a shooter, a tractor and a wild hog.
And there is the matter of what would become of Earn and Van (and Lottie), a question posed at the very beginning of the series and held in abeyance through much of what followed. (A more traditional show would have ramped up the tension and returned to this question often, if just to make a point of delaying the gratification.) Now they have grown up enough to deserve one another, and, barring any last-episode surprises, they seem to be headed out of Atlanta to Los Angeles, a family at last.
There are many ways to enter "Atlanta," with its mix of parody, satire, genre appropriations — it regularly becomes something of a horror film — and almost bucolic comedy. There are critics who wrote about it every week, and it can tolerate the examination. The show is so full of ideas that any viewer might find different useful things to take from it.
What I've found most valuable is not so much what the show has to say, but the way that it says it. I find it amazing in its beautiful entirety, a feast, from the perfectly delivered, perfectly natural dialogue, to the way it looks onscreen. The show has a numinous clarity, magnified by Christian Sprenger's crisp cinematography, which captures a wealth of telling detail; whether in the city or in the woods, in a strip mall or museum, a recording studio or police station, in Amsterdam or Paris, we feel the presence of place, we are there. Whatever layers of satire or surrealism the scripts apply, "Atlanta" stays recognizably real, which raises the stakes, makes the weirdness weirder, the suspense tenser, the connections more rewarding.
It wears an air of authenticity, even when what is happening is impossible; the show can turn dreamlike without resorting to any of the cliches of "a dream." (The final episode is titled, "It Was All a Dream" — not literally, I hope. I mean, it's been done.) There was no way to predict what would happen from episode to episode, or within an episode. Glover and company have swung for a league's worth of ballpark fences.
This season's episodes have included a family farce in which Earn's mother steals her father from her sister; a horror comedy in which Darius is pursued by a woman in a motorized wheelchair who believes he stole an air fryer, while Earn and Van are haunted by their exes in a shopping complex; a wicked takedown of Tyler Perry; a mock-documentary that spins the novel/film "The Spook Who Sat by the Door," about the first Black CIA agent, into an alternate history of "The Goofy Movie," "the Blackest film of all time"; a camping trip for Earn, Van and Lottie that moves their story to the next stage; and a nearly one-man show for Henry, in which Al's newly acquired "safe farm" turns dangerous. (The whole cast is on point, never doing doing too much, but Henry, in the service of a solitary, somewhat contained character, operates on a different order of greatness. If I believed in awards, I would give them all to him, forever.)
What it brought to the television — not distinct from its incisive Black voice — is a breathtaking sense of possibility, the will to follow a wild idea to its end, to put up any story that seemed worth telling it and call it "Atlanta," even if it were about white New Yorkers. When the series has stumbled, to use too strong a word, it is only out of ambition. Immediate and ongoing critical approval surely helped it maintain creative freedom, and one might note too, that it had the luck to be on FX, which has a history of delicate human comedies — "Louie," "Baskets," "Better Things," "Fargo," "The Bear" and (as FX on Hulu) "Reservation Dogs," a series that owes "Atlanta" a thing or two in its naturalistic treatment of place and people, its narrative detours, its dream states.
"What's so great about Atlanta that you can't leave it behind?" Earn asks Van on their camping trip. Watch it and see.
Rating: TV-MA (may be unsuitable for children under the age of 17)
How to watch: FX and streaming on Hulu
Review: Elton John made his 'Farewell Yellow Brick Road' concert in San Diego a night to remember
SAN DIEGO — If Elton John is really going to retire at the end of his "Farewell Yellow Brick Road: The Final Tour," he's going out with a major league bang, not a halfhearted bunt.
He resoundingly proved this with his triumphant Wednesday night concert at San Diego's Petco Park, where the generations-transcending superstar and his ace six-man band performed for a sold-out audience of 40,000 very enthusiastic fans.
"Tonight, we'll have the best time you can possibly have," he vowed after completing "Philadelphia Freedom," his second selection of the night. Thankfully, it was not an empty promise.
At 75, it would have been easy for John to simply punch the clock and do short, perfunctory versions of his greatest hits before grabbing the money and running. His farewell tour — which began in 2018 and included a memorable 2019 show at Pechanga Arena San Diego — has already grossed $661 million as of last month, according to the music industry magazine Billboard.
But John does not appear to be in any hurry. And, much to his credit, he is clearly not short-changing his audiences.
His Petco Park concert featured 23 songs that, together, clocked in at two-hours and 23 minutes. It opened with "Bennie and the Jets" and concluded with the title track to John's 1973 double-album, "Goodbye Yellow Brick Road," which inspired the name of what is billed as the final concert tour of his now 53-year-long solo career.
In between came a slew of golden classics, including "Tiny Dancer," "Rocket Man," "Levon" and "Your Song." John's red-hot version of "Burn Down the Mission" was performed with so much fire it made the mock flames — which briefly appeared on the stage's giant video screens — seem silly and redundant. (The full set list appears at the conclusion of this review.)
Just as potent were his back-to-back versions of "The Bitch is Back," "I'm Still Standing," Crocodile Rock" and "Saturday Night's Alright for Fighting," which brought John's 19-song main set to a rousing close before his three encore selections.
It is possible, of course, that he had a good incentive to rock with more vigor than usual Wednesday. The temperature was 56 degrees when John took the stage at 8:09 p.m. under a nearly full moon. It dipped to 51 by the time the show concluded at 10:32 p.m.
But John didn't even mention the chilly (by San Diego standards) night. Instead, he played with palpable conviction on all but one of his nearly two-dozen selections.
That sole misfire came with was his first encore, "Cold Heart," which found John sitting at his Yamaha grand piano — but not playing it — and only singing intermittently while a virtual Dua Lipa mimed her vocals, to a prerecorded, EDM-lite-flavored backing track, on the video screens. John suddenly seemed like a bystander at his own show.
Happily, the rest of his set was on target. It included two songs he did not perform at his 2019 Pechanga Arena show — the bluesy 1973 deep-album cut "Have Mercy on the Criminal" and 2002's "Sorry Seems to be the Saddest Word."
John's marathon concert was well-paced and delivered with the polish and precision you would expect from such a veteran performer and his first-rate band. Happily, he injected even his best-known songs with new vigor and freshness by changing or stretching out the arrangements.
Of course, no one will ever mistake John and his band for Phish or the latest iteration of the Grateful Dead. But the extended instrumental excursions on the suitably spacey "Rocket Man" and a super-charged "Take Me to the Pilot" were a treat, with John and guitarist Davey Johnstone trading lines and sometimes soloing in unison.
When John broke into a sparkling, double-time piano break in "Levon," his ear-to-ear beam made it look like he was having the time of his life. He injected full-fisted, barrelhouse piano romps one moment and delicate filigrees the next, all in service of the song at hand.
Near the end of his Petco Park concert, John warmly thanked the audience for its decades of support and noted that Wednesday marked the 266th concert of his farewell tour. His first show here, he recalled, was in September 1971 at the nearby Community Concourse.
"I've had an amazing career." he said. "Next year, I'll be 76 and I want to spend the rest of the time with my (two) sons and David (Furnish, his husband)."
Fair enough. But the joy John exuded here on stage, like the exultation he inspired in his listeners, begs a question.
After an ample amount of time has passed, could Elton John find himself yearning to make music again, live and in real time, and to hear the roar of the crowd once more? Perhaps not on a world tour, but at periodic concerts?
Elton John, Petco Park set list
2. "Philadelphia Freedom"
3. "I Guess That's Why They Call It the Blues"
6. "Have Mercy on the Criminal"
7. "Rocket Man (I Think It's Going to Be a Long, Long Time)"
8. "Take Me to the Pilot"
9. "Someone Saved My Life Tonight"
12. "Funeral for a Friend/Love Lies Bleeding"
13. "Burn Down the Mission"
14. "Sad Songs (Say So Much)"
15. "Sorry Seems to Be the Hardest Word"
16. "Don't Let the Sun Go Down on Me"
20. "Saturday Night's Alright for Fighting"
3. "Goodbye Yellow Brick Road"
Movie review: Ho ho hum: 'Falling for Christmas' nothing special for Lindsay Lohan
The holiday rom-com "Falling for Christmas" checks all the familiar, expected holiday movie boxes — Christmas is good, greed is bad, a character who looks a lot like Santa Claus turns out to be Santa Claus — with one notable difference from dozens of interchangeable Hallmark Channel clones it mimics: it stars Lindsay Lohan in the lead role.
Yes, Lindsay Lohan, teenage movie star turned 20-something tabloid fixture turned Hollywood disappearing act. "Falling for Christmas" is her first feature film lead role in nearly a decade, and she shows a slight glimmer of the pluck she once brought to the screen in films such as "Freaky Friday" and "Mean Girls." Don't call it a comeback, call it baby steps toward the possibility of one.
Lohan stars as Sierra Belmont, privileged daughter of a hotel magnate, who is dating and soon to be engaged to an empty-headed social media influencer, Tad (George Young). A mountaintop proposal goes wrong and sends Sierra speeding straight into a tree, bumping her head and contracting amnesia, and later waking up in a cozy mom-and-pop resort run by Jake Russell ("Glee's" Chord Overstreet).
Yes, Jake is a widower with a cute daughter and yes, Sierra ends up falling for him while also learning the simple pleasures of doing the laundry and learning how to properly flip a pancake ("it's all in the wrist!"). No one comes to "Falling for Christmas" looking to unwrap fresh ideas, but it's still slightly disheartening just how lazily director Janeen Damian goes through all the predictable, telegraphed beats, without at least smirking at them or serving them up with a wink and a nod.
You can plot everything here out with your eyes closed (or with your phone in your hand, which is how "Falling for Christmas" is destined to be watched). Which brings us back to Lohan, who does dutiful work here and plays things perfectly straight, but doesn't steal the show or rise above the production in any significant way. She's got a ways to go before a Lohanissance is upon us, and "Falling for Christmas" is just a stocking stuffer until the real thing arrives. If the real thing arrives.
Your ultimate guide to this year's streaming holiday movies
Streamers like Netflix, HBO Max, Disney+ and more are getting into the holiday spirit early this season, with merry and bright new movies releasing now through the end of the year.
If you're looking to settle in for some feel-good holiday films, here's your ultimate guide to what's streaming:
Apple TV+
"Spirited": This musical upending of "A Christmas Carol" finds the Ghost of Christmas Present (Will Ferrell) finding the wrong Scrooge in Clint Briggs (Ryan Reynolds) who instead ends up reexamining his own past, present and future. Streaming Nov. 18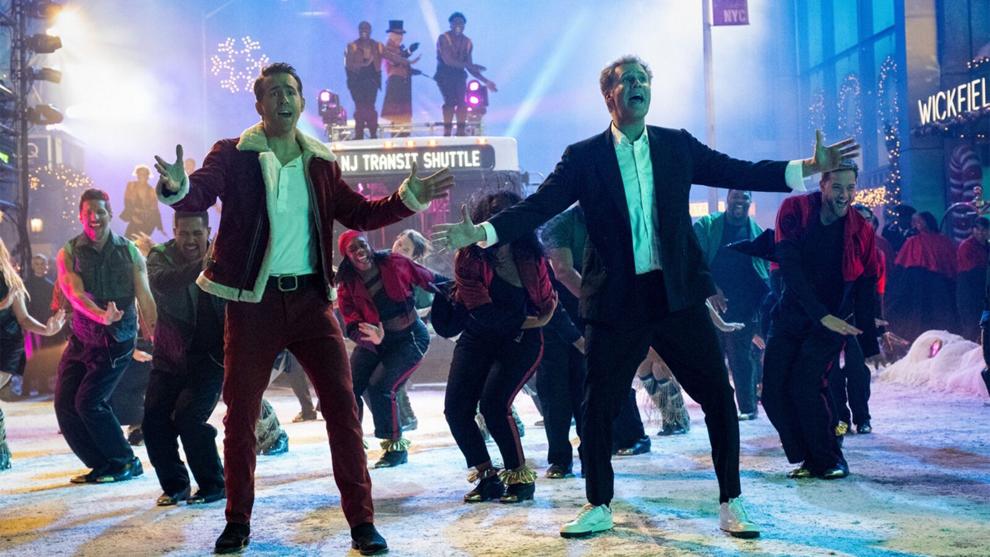 Discovery+
"A Christmas Open House": Sparks fly when Atlanta property stager Melissa Norwood (Katie Stevens) reconnects with her old high school crush, real estate agent David Phelps to sell her mom's old home before the holidays. However, complications arise and with the Christmas deadline looming, will these two find their happily ever after in time for the holidays? Now streaming
"Designing Christmas": Interior designer Stella (Jessica Szohr) harbors complicated feelings for contractor Pablo (Marco Grazzini) who co-hosts a popular home renovation show with her. Although Stella is planning her wedding with fiance Jack (Mykee Selkin), Stella is having second thoughts, especially after production delays create more time with Pablo. Now streaming
"A Gingerbread Christmas": Hazel Stanley (Tiya Sircar) is hoping to save the family bakery by winning $100,000 in a gingerbread house competition led by food celebrity Mark Clemmons (Duff Goldman). However, will an unexpected romance with local contractor James Meadows (Marc Bendavid) tear everything apart? Now streaming
"One Delicious Christmas": Abby Richmond (Vanessa Marano) inherits a struggling restaurant and needs to secure an investment from restaurant mogul Alexandra Grandfield (Kathy Maloney) to keep it going in the wake of a bad review by Tom Kingsley (Bobby Flay). In response, Abby hires hot-shot chef Preston Weaver (Alex Mallari Jr.) to shake up the menu, and finds love burning in the kitchen. But will it be enough to save the restaurant? Now streaming
Disney+
"The Santa Clauses": The fan favorite series starring Tim Allen as Scott Calvin returns, with Calvin realizing that he can't be Santa forever, setting out to find a suitable replacement while preparing his family for a new adventure in a life south of the pole. Streaming Nov. 16
"The Guardians of the Galaxy Holiday Special": The Guardians of the Galaxy get into holiday high jinks, which include getting Star-Lord the perfect gift. Streaming Nov. 25
HBO Max
"A Christmas Story Christmas": Peter Billingsley returns as Ralphie, who returns to the house on Cleveland Street to give his kids a magical Christmas like the one he had growing up. Streaming Nov. 17
"A Christmas Mystery": Magical Christmas bells, which have protected a small Oregon town for a century, are missing, and it's up to a group of intrepid kids to solve the case, find the bells and restore the Christmas magic. Streaming Nov. 24
"Holiday Harmony": Singer-songwriter Gail is on her way to compete in an iHeartRadio Christmas competition but then her car gets stuck in Oklahoma. While there, she meets local jack-of-all-trades, Jeremy, and mentors a group of misfit kids hoping to perform in a Christmas Eve gala of their own. Gail and Jeremy grow close, and Gail wonders if she can leave this new town behind to pursue her dream. Streaming Nov. 24
"A Hollywood Christmas": Up-and-coming filmmaker Jessica has made a name for herself directing Christmas movies, but when network executive Christopher shows up threatening to halt production on her latest movie, Jessica's assistant Reena points out the irony: Jessica isn't just trying to save her Christmas movie, she's actually living in one. Streaming Dec. 1
Netflix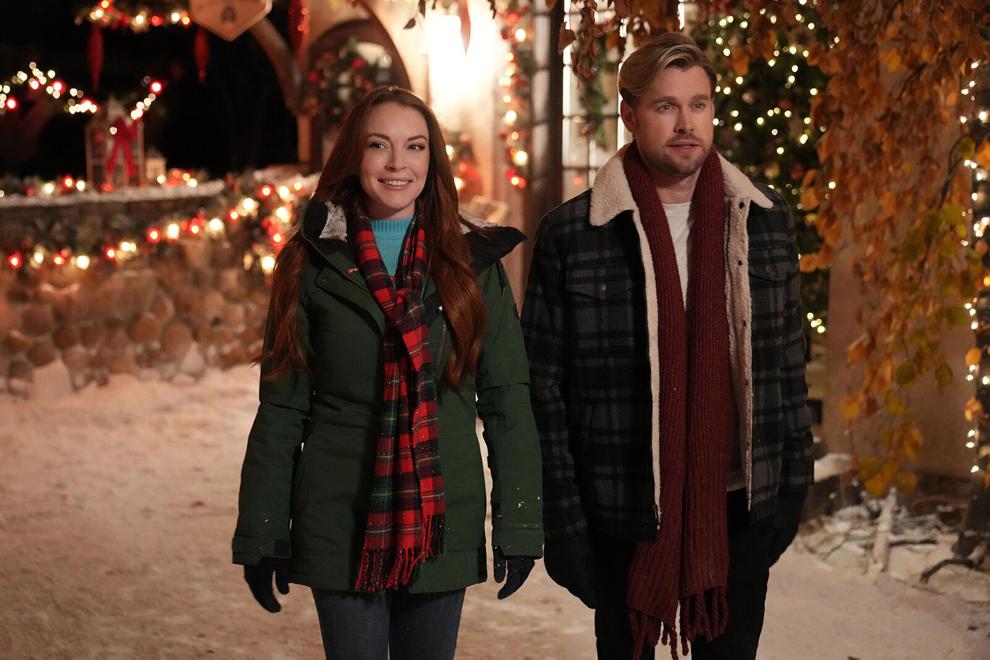 "Falling for Christmas": Lindsay Lohan stars as a hotel heiress who suffers total amnesia after a skiing accident and finds herself in the care of a handsome, blue-collar lodge owner (Chord Overstreet) and his young daughter in the days leading up to Christmas. Now streaming
"Christmas with You": Feeling career burnout, pop star Angelina (Aimee Garcia) escapes to grant a young fan's wish in small town New York, where she not only finds the inspiration to revitalize her career but also a shot at true love with a local music teacher (Freddie Prinze Jr.). Streaming Nov. 17
"The Noel Diary": Bestselling author Jake Turner (Justin Hartley) discovers a diary in his mother's old house at Christmas that may hold secrets to his own past and that of Rachel (Barrett Doss), an intriguing young woman on a mission of her own. Streaming Nov. 24
"Scrooge: A Christmas Carol": An animated, musical adaptation of Charles Dickens' timeless tale starring Luke Evans, Olivia Colman, Jessie Buckley and Jonathan Pryce. Streaming Dec. 2
Peacock
"Dolly Parton's Magic Mountain Christmas": A modern-day movie musical about the making of a network TV special, this special finds Dolly Parton taking a private journey into her past, guided by the mysterious appearances of her personal Three Wise Men. Guest stars include Tom Everett Scott, Ana Gasteyer, Angel Parker, Jimmy Fallon, Willie Nelson, Billy Ray Cyrus, Jimmie Allen, Zach Williams and Miley Cyrus. Streaming Dec. 2
Prime Video
"Something from Tiffany's": Rachel and Gary (Zoey Deutch, Ray Nicholson) are a happy New York couple not quite ready for that big commitment. However, when a gift mix-up with another couple causes all of their paths to cross, it sets off a series of twists and unexpected discoveries that lead them where they're truly meant to be. Streaming Dec. 9
Best Christmas movies of all time, according to critics
Best Christmas movies of all time, according to critics
#26. Trading Places (1983)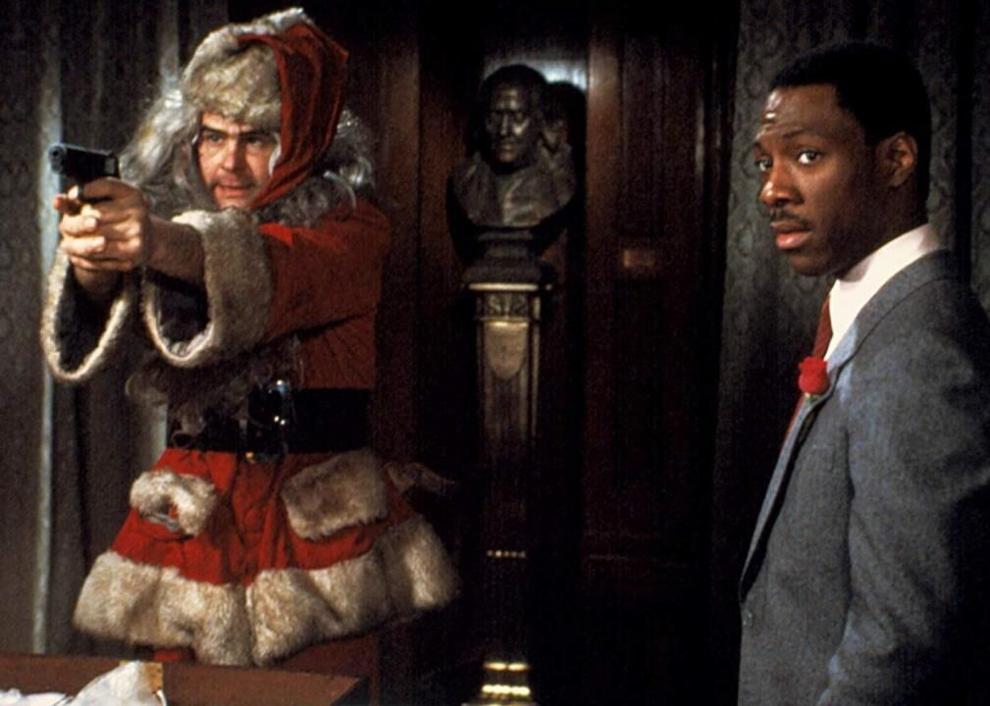 #25. Happy Christmas (2014)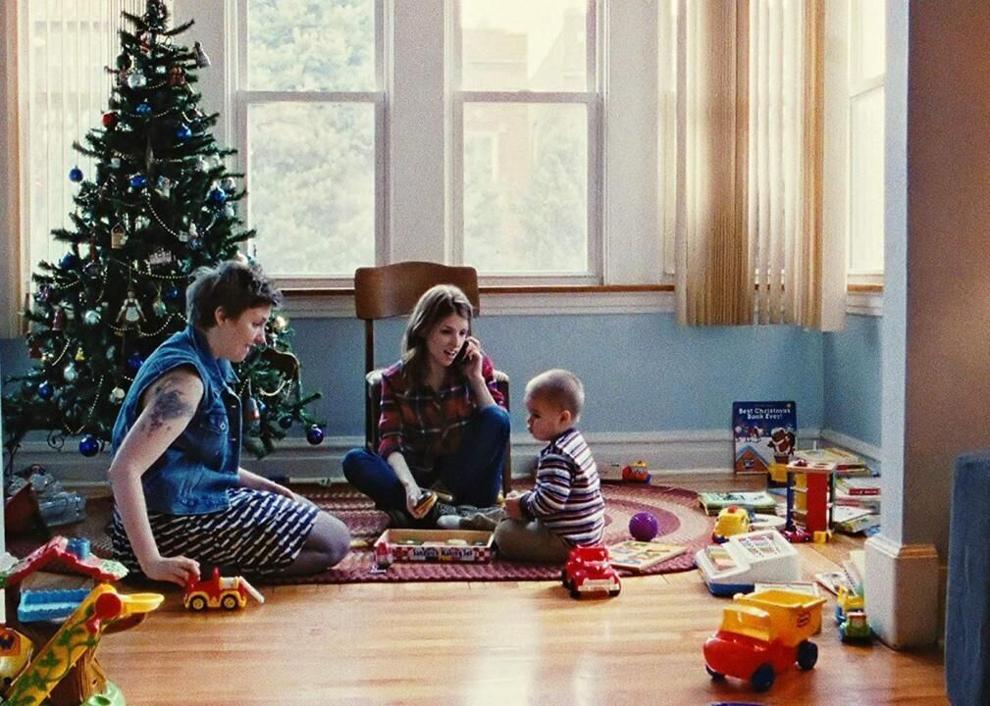 #24. Bad Santa (2003)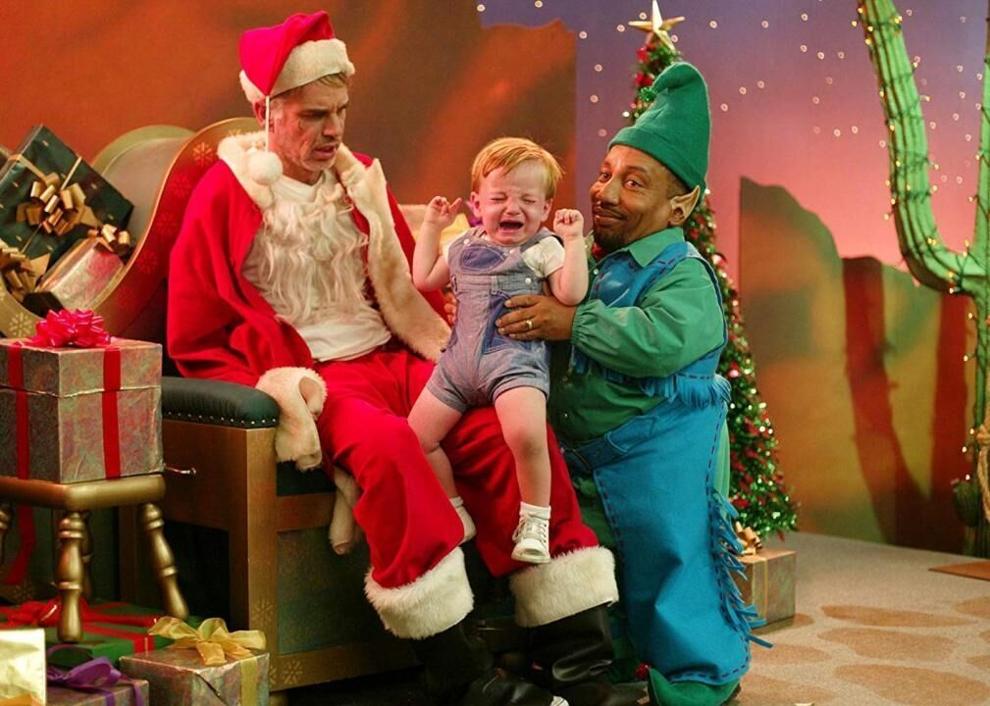 #23. Gremlins (1984)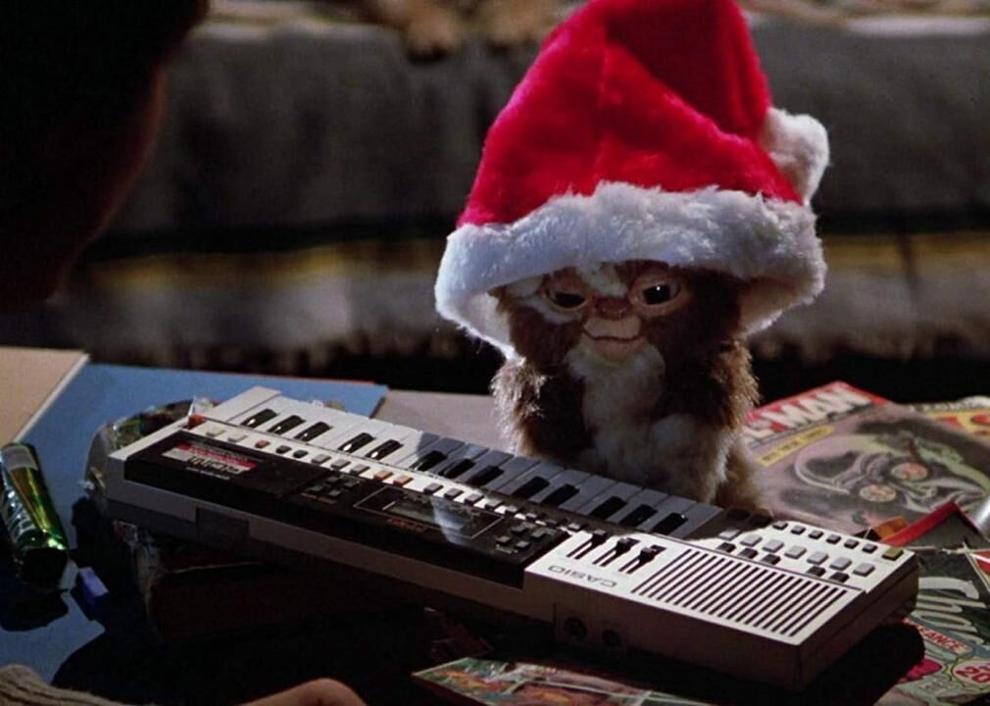 #22. Joyeux Noel (2005)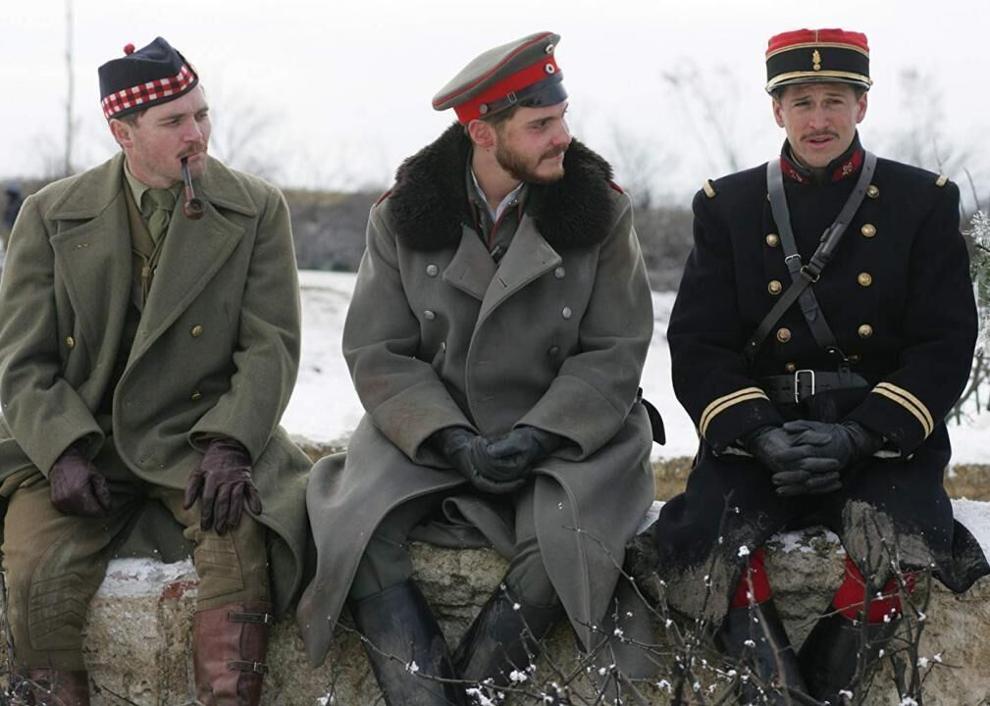 #21. Rare Exports: A Christmas Tale (2010)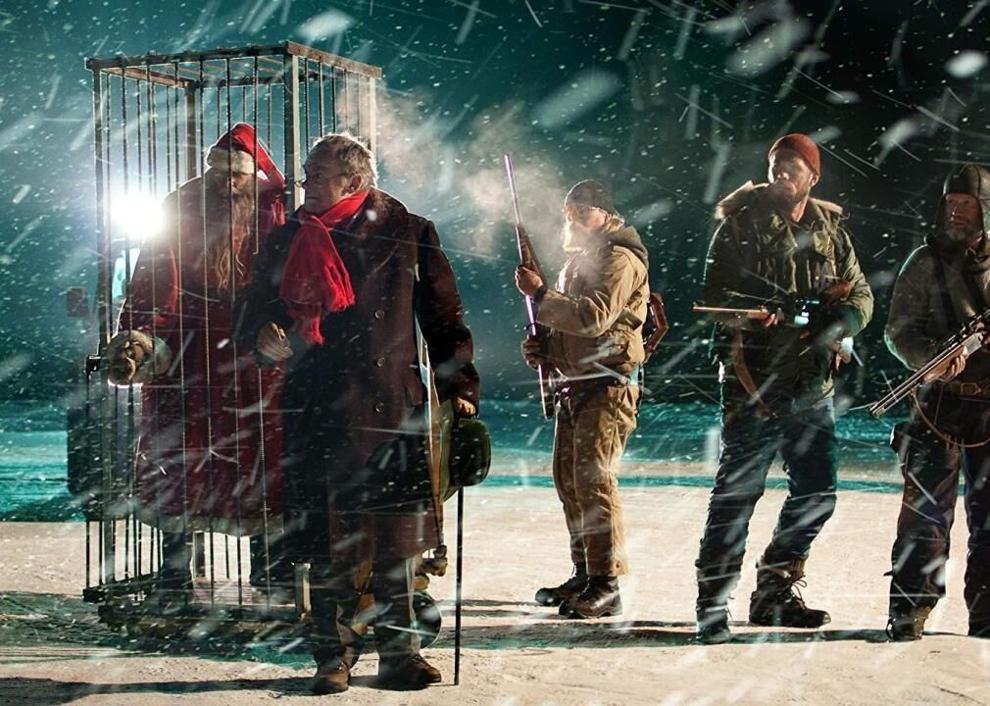 #20. Kiss Kiss Bang Bang (2005)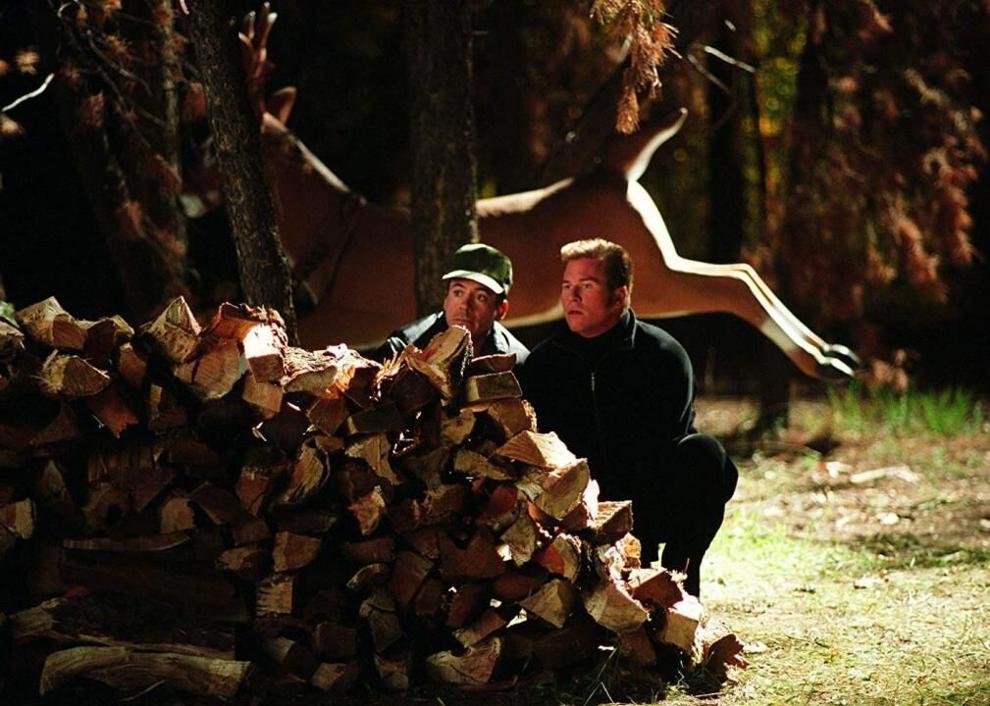 #19. Die Hard (1988)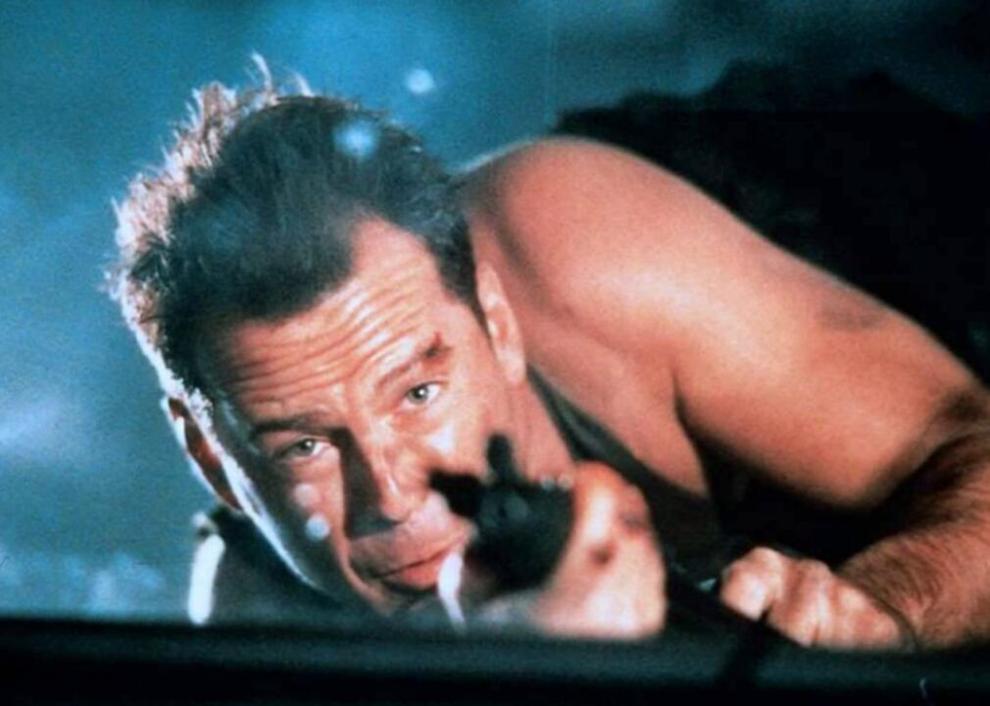 #18. Tokyo Godfathers (2003)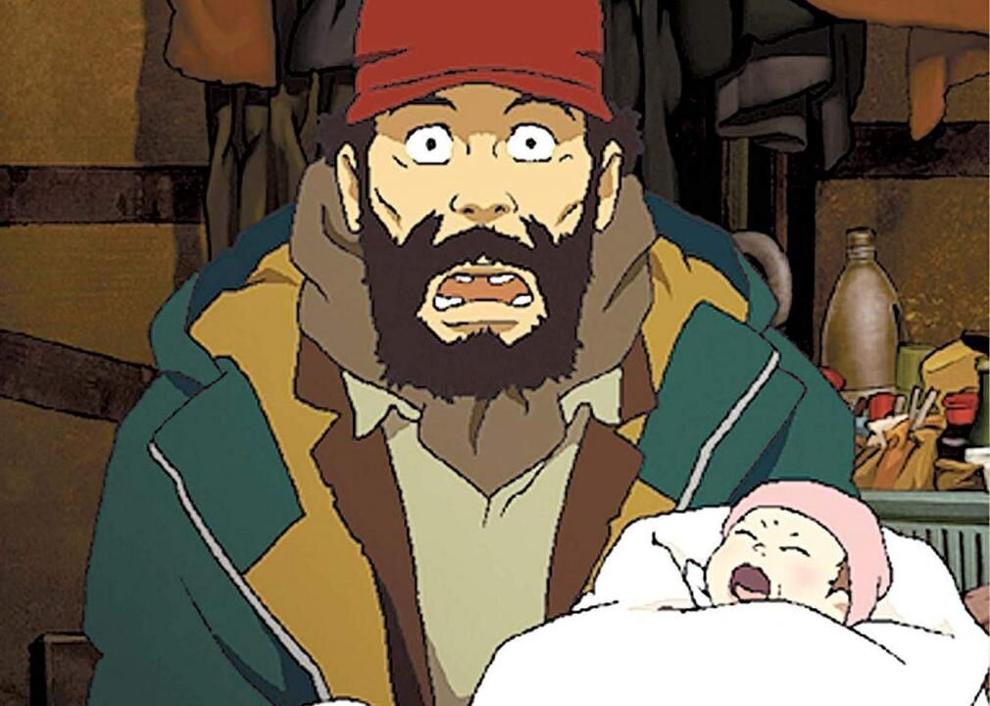 #17. Edward Scissorhands (1990)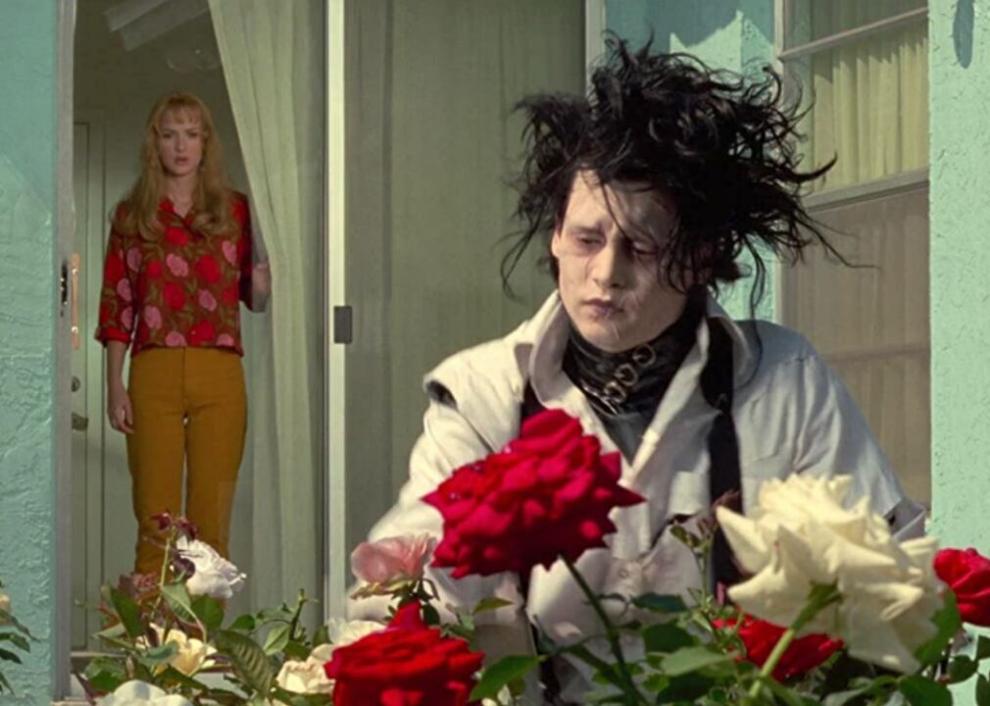 #16. Metropolitan (1990)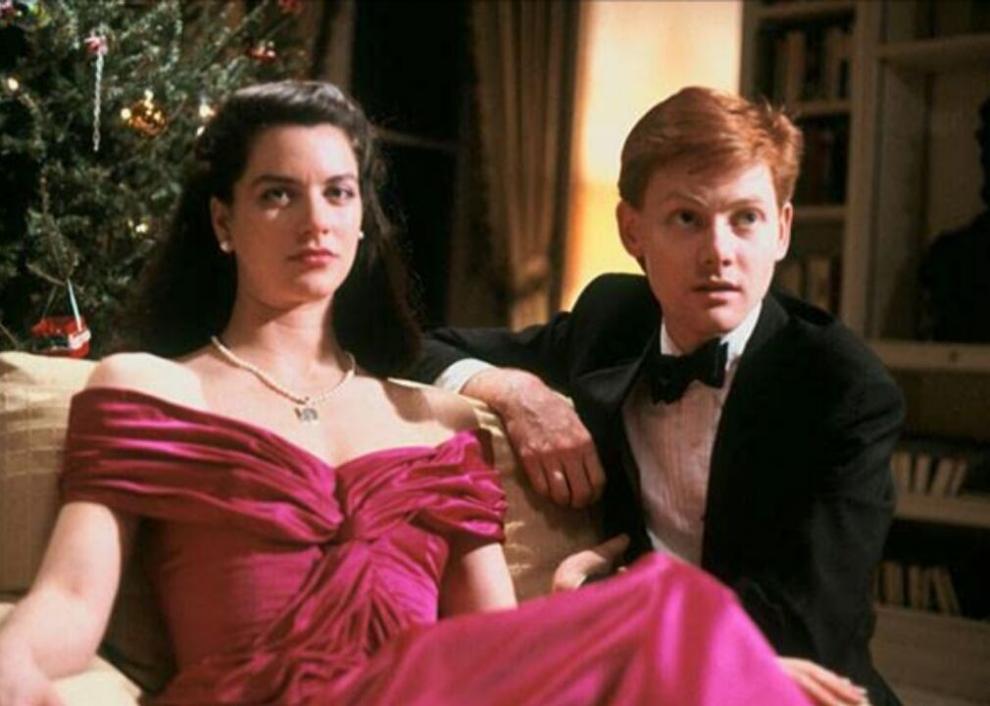 #15. A Christmas Story (1983)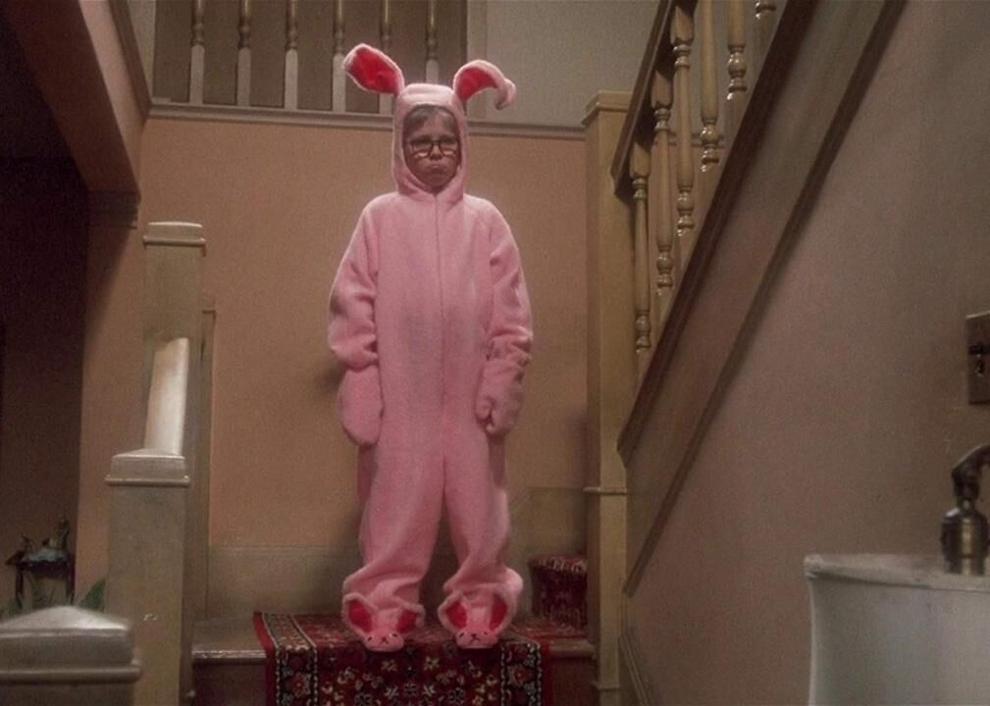 #14. 2046 (2004)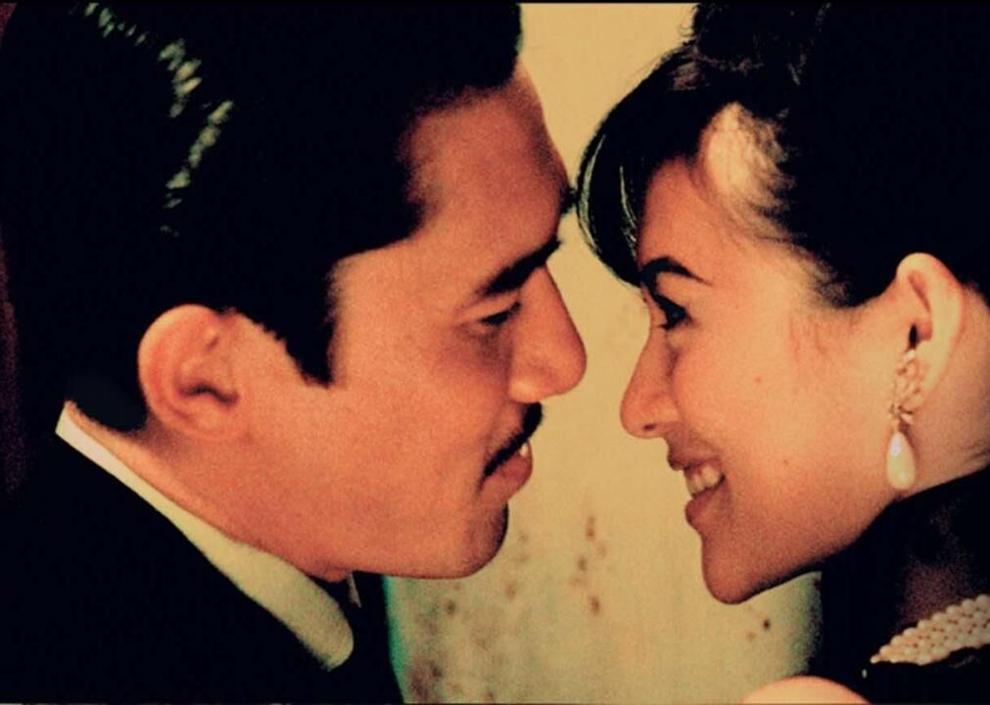 #13. Christmas, Again (2014)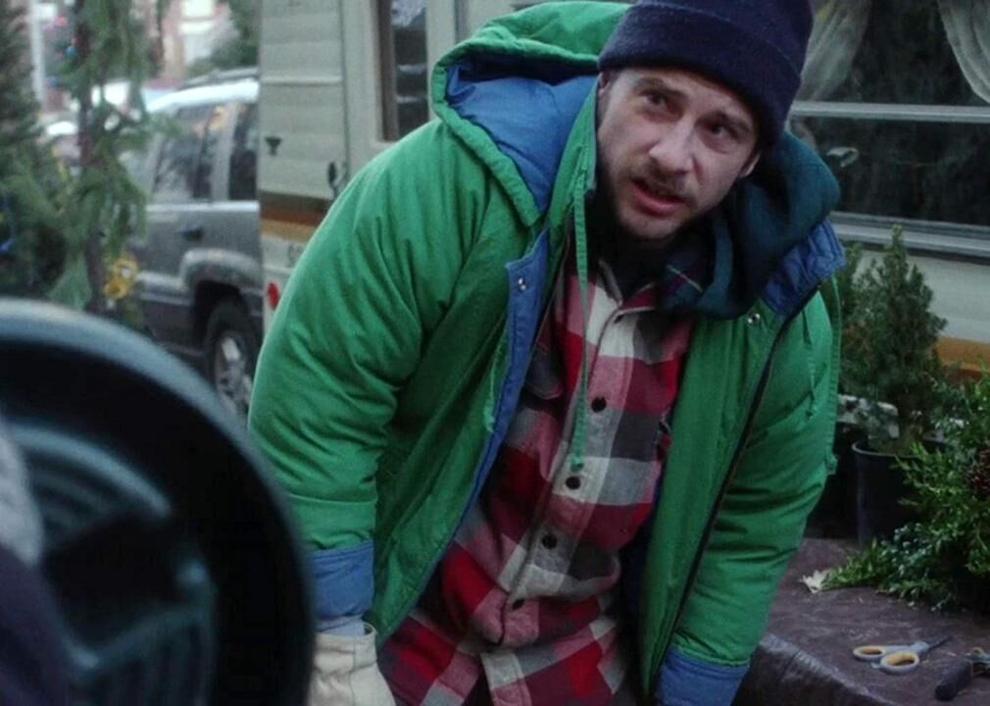 #12. Tuesday, After Christmas (2010)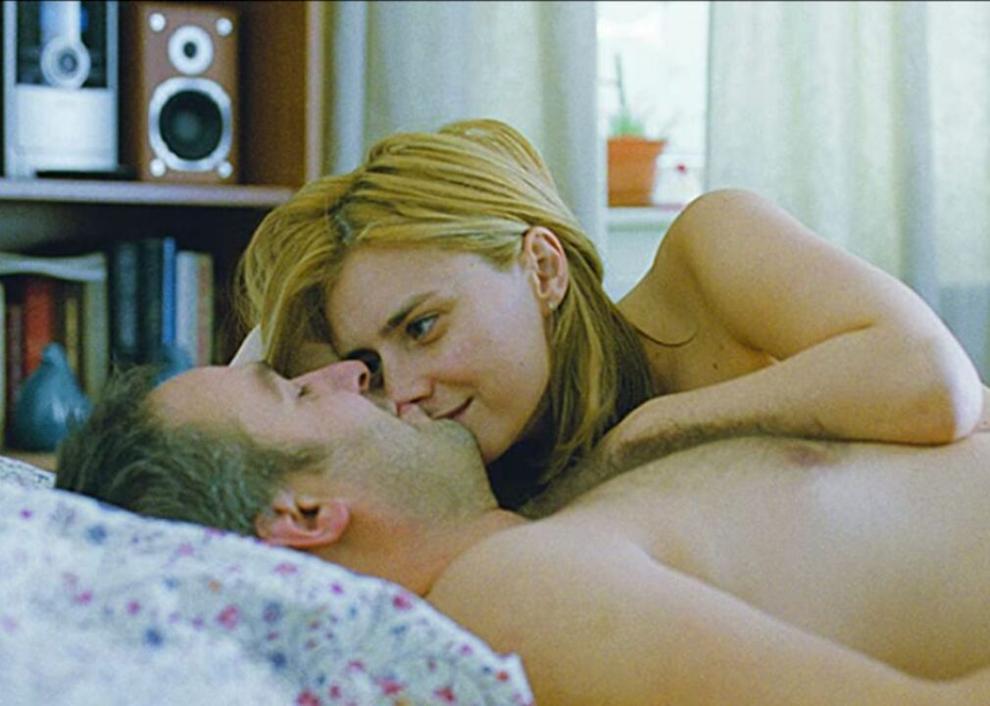 #11. C.R.A.Z.Y. (2005)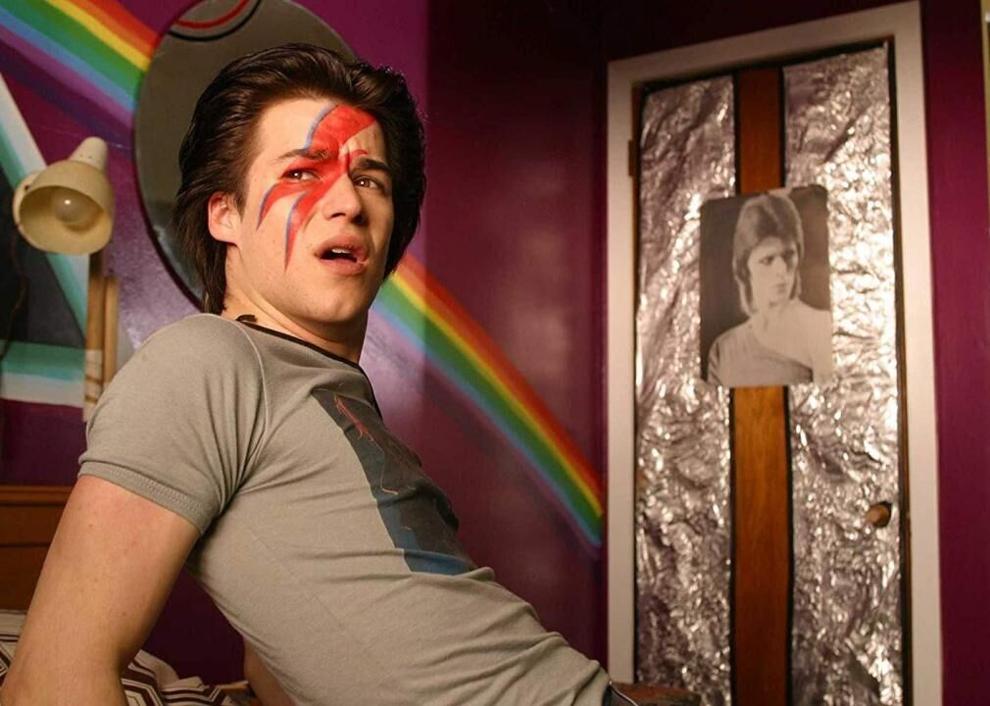 #10. Eastern Promises (2007)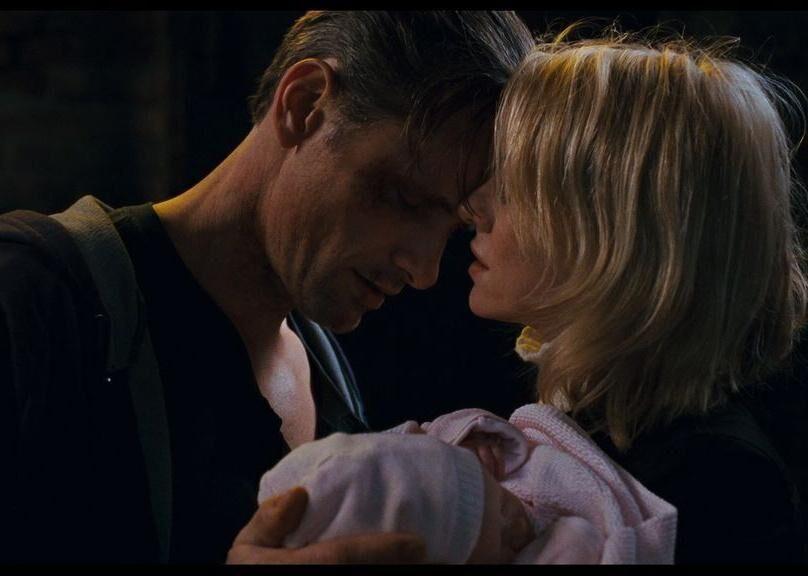 #9. The Nightmare Before Christmas (1993)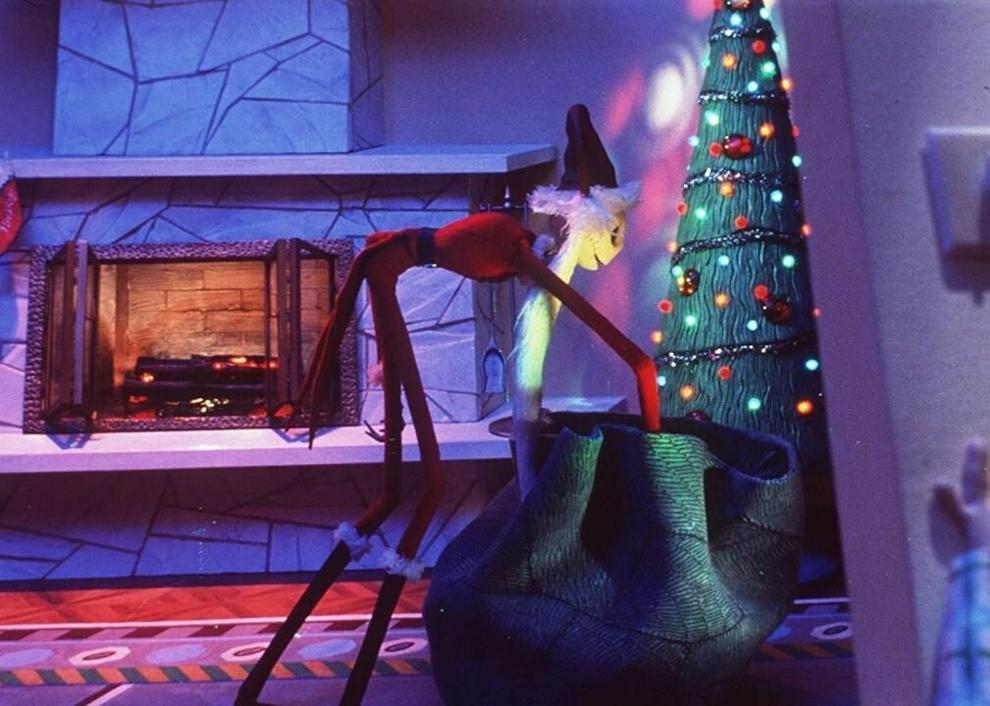 #8. A Christmas Tale (2008)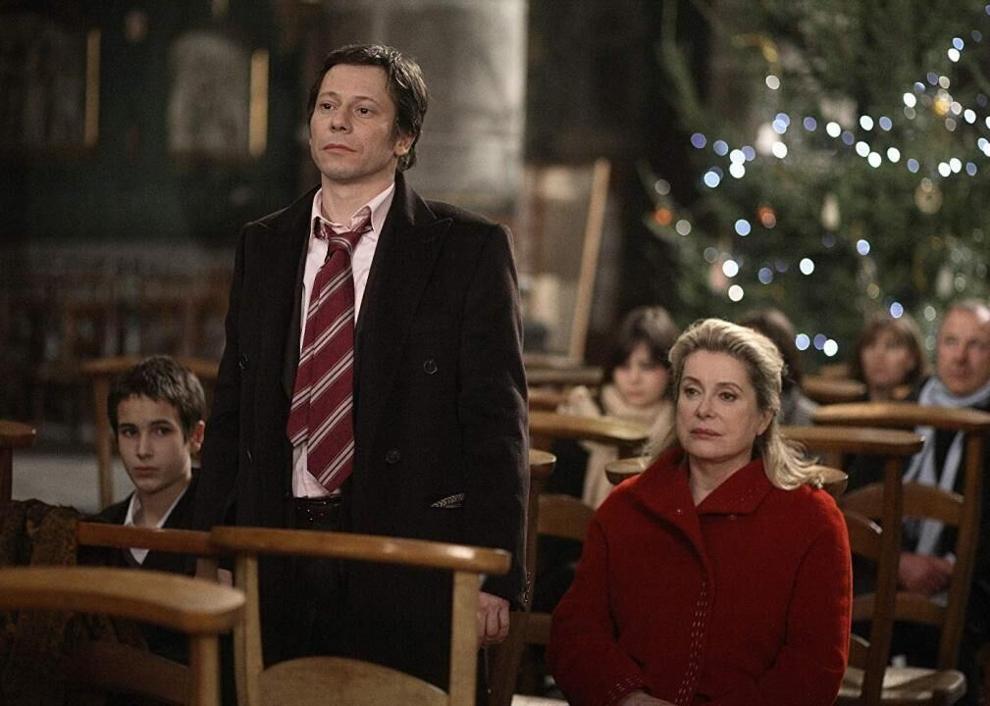 #7. Tangerine (2015)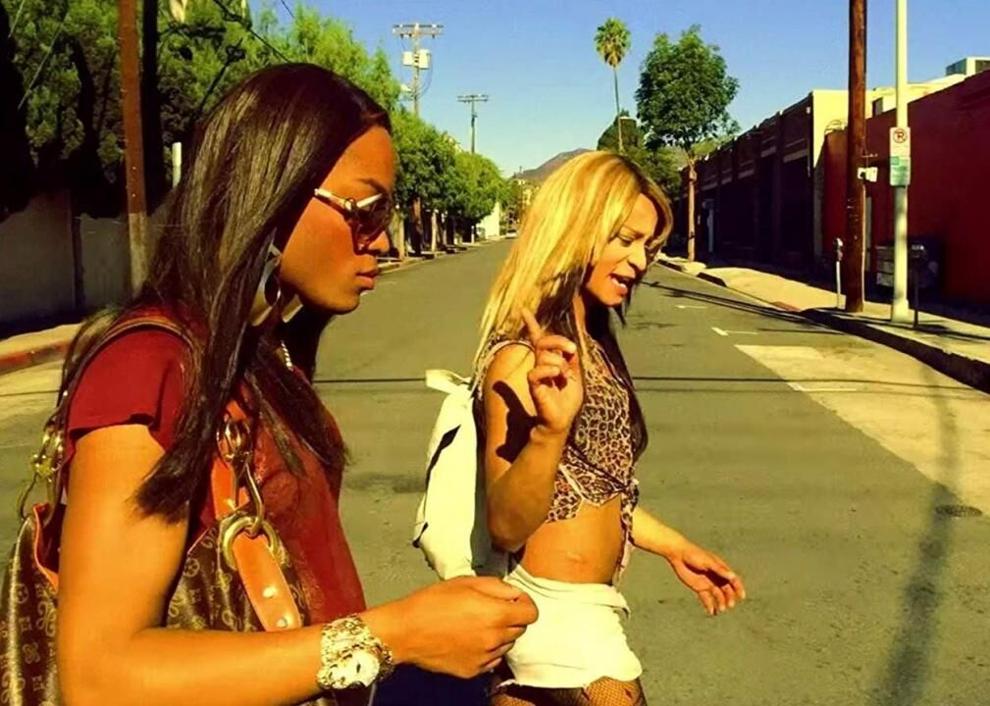 #6. Little Women (1994)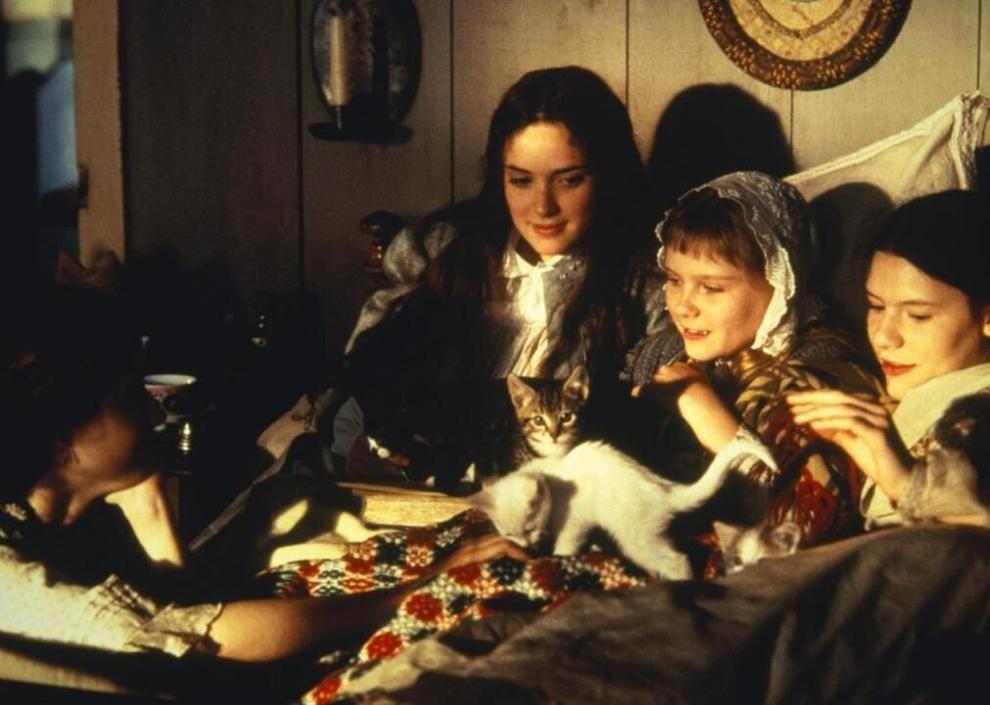 #5. Miracle on 34th Street (1947)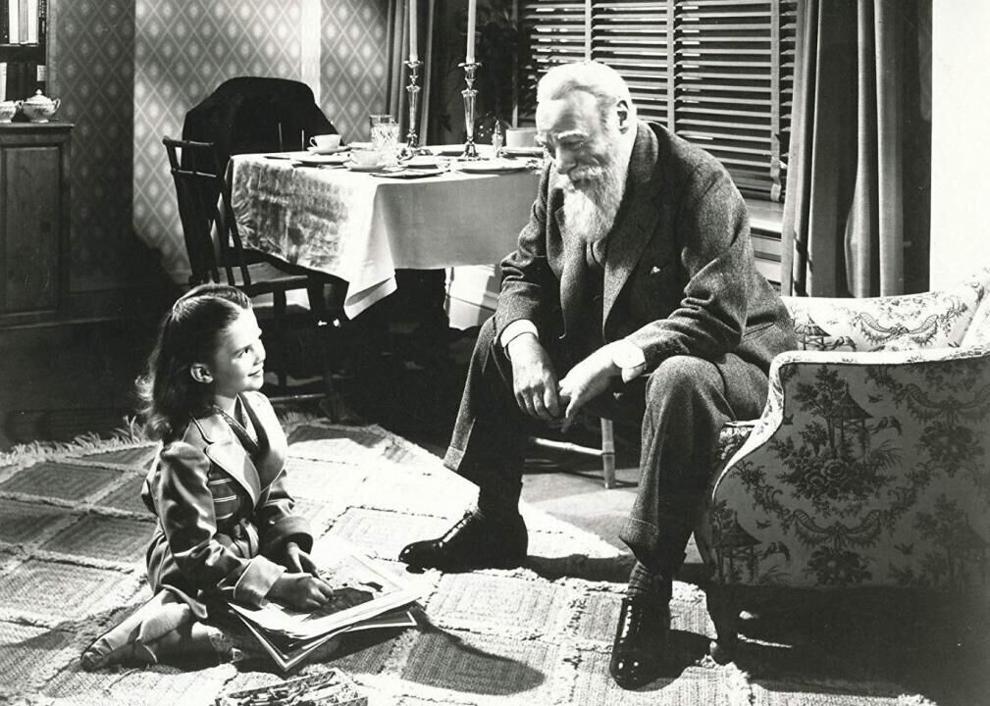 #4. It's a Wonderful Life (1946)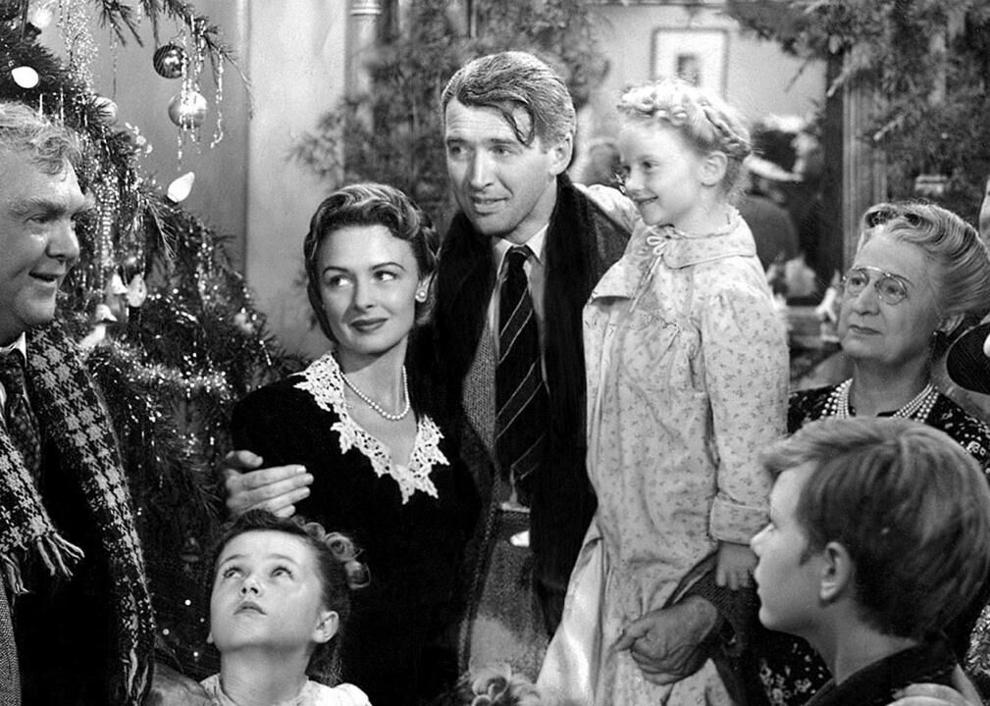 #3. Little Women (2019)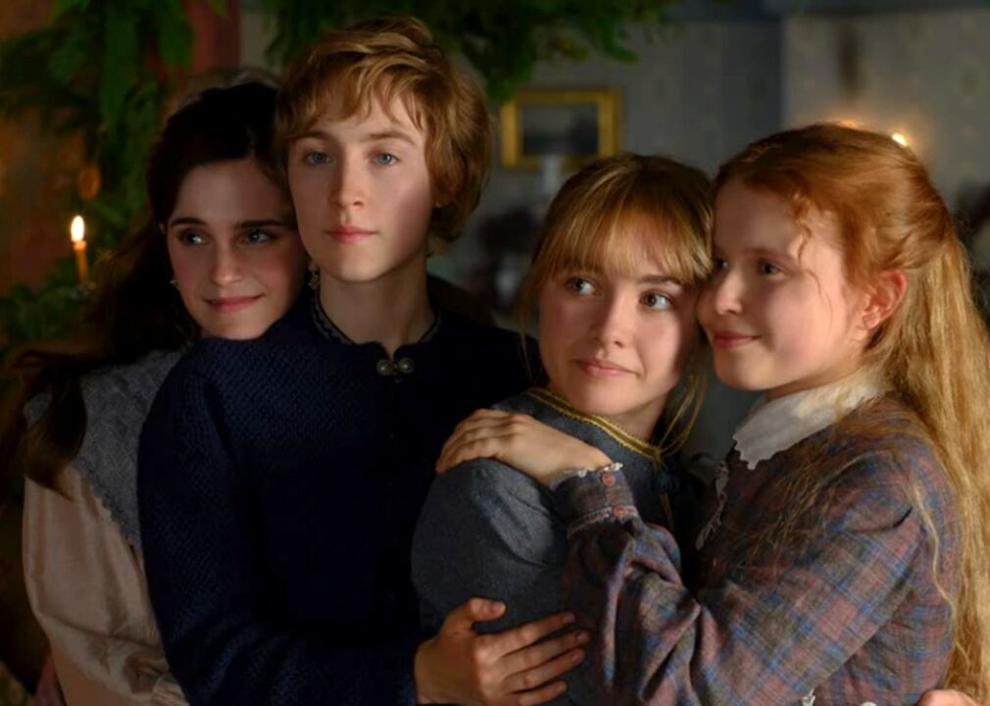 #2. The Apartment (1960)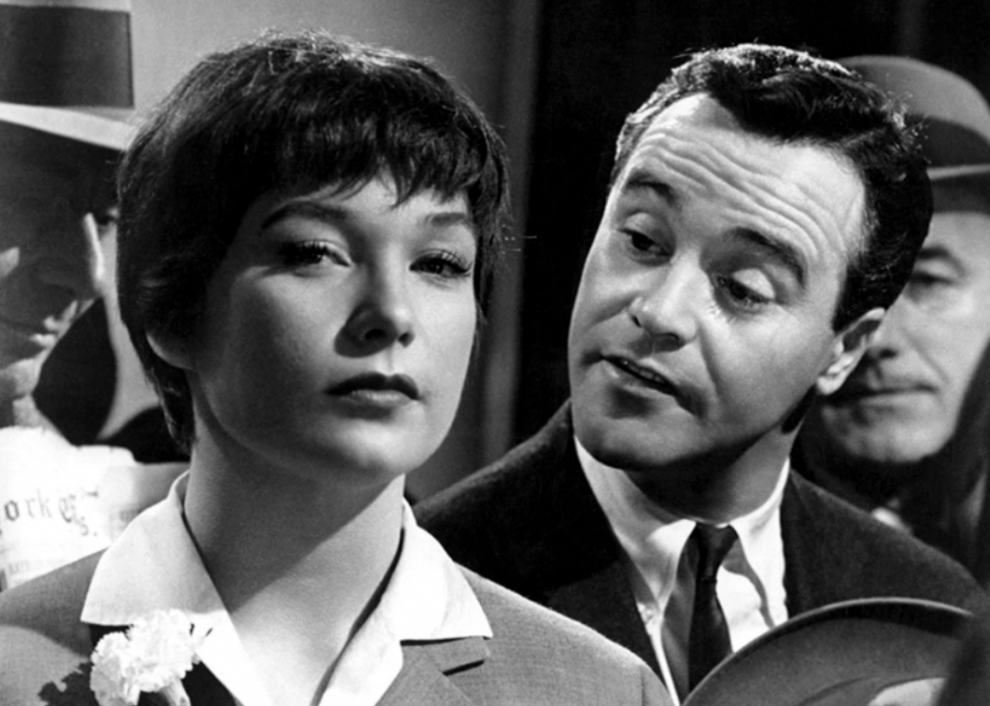 #1. Carol (2015)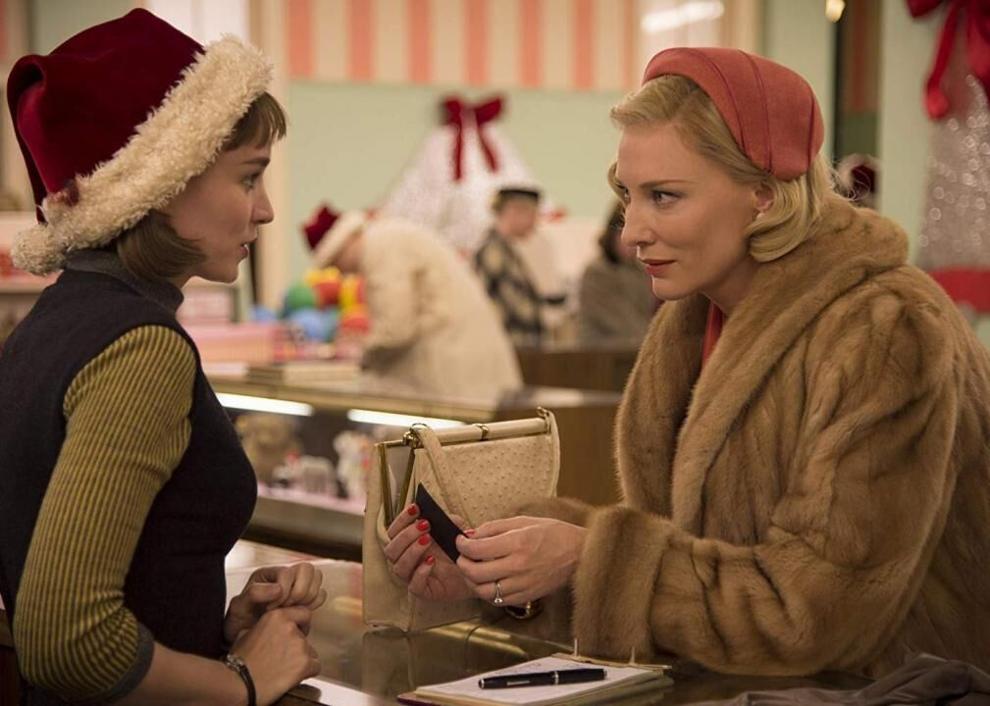 Does consumerism ruin Christmas or do we need the economic jolt?
Chris Rock will perform historic live comedy special for Netflix in 2023
Leave it to Chris Rock to try something risky on a global stage.
"Chris Rock is about to make history as the first artist to perform LIVE on Netflix!" the service tweeted Thursday, adding that the special will be streamed globally early in 2023.
"Chris Rock is one of the most iconic and important comedic voices of our generation," Netflix Vice President of Stand-up and Comedy Formats Robbie Praw said in a press release.
"We're thrilled the entire world will be able to experience a live Chris Rock comedy event and be a part of Netflix history. This will be an unforgettable moment and we're so honored that Chris is carrying this torch."
In 2018, Rock delivered his "Tamborine" comedy special for Netflix, along with an extended cut — "Total Blackout: The Tamborine" — in 2021 that delivered an additional half-hour of the routine.
Netflix is a force in comedy, sponsoring the massive "Netflix Is a Joke: The Festival" that featured almost 300 stand-up sets over the course of 12 days in late April and early May 2022.
Gabriel "Fluffy" Iglesias headlined the festival with an unprecedented two-night stand at Dodger Stadium that was recorded for the 2022 Netflix special "Stadium Fluffy."
Rock has been on the road for a good bit of this year. The comedian's Ego Death World Tour 2022 began in late March, days after he was assaulted while presenting at the Oscars. And Rock and comic Dave Chappelle, who is also among Netflix's top comedy draws, teamed up to do a handful of live shows in California in late 2022.
'Masked Singer' dedicates Leslie Jordan's final episode to the frequent guest star
LOS ANGELES — Leslie Jordan made his final "Masked Singer" appearance Wednesday in an episode dedicated to the late comedic actor.
Jordan filled in after permanent panelist Ken Jeong couldn't make it to the taping. The "Call Me Kat" star had already served as a panelist on the wacky competition program on multiple occasions. This week's show was filmed in August, according to Variety.
"I seldom get invited back anywhere, so it's exciting," Jordan joked after getting wheeled onto the stage on a carriage. "Let's do it!"
A day before the episode aired, Fox released a tribute video highlighting some of Jordan's best moments on the show, including the time he dressed up as a soft-serve ice cream cone while pretending to be a contestant.
"Wow, I'm not worthy," Jordan says in the clip in his signature Southern drawl as the crowd cheers him on. "This is too much!"
A title card at the end of the video reads, "In loving memory of Leslie Jordan ... from your Masked Singer family."
During his last "Masked Singer" outing, the beloved character actor correctly guessed that the vocalist dressed as a Venus Flytrap was a boxer before the contestant was revealed to be George Foreman. But he couldn't quite place the voice behind the Gopher costume, which turned out to be that of funk musician George Clinton.
"You're little like me. I can tell," Jordan told the singer dressed as a dragon bride, whose identity was not revealed.
Wednesday's installment of "The Masked Singer" premiered less than a month after Jordan died at 67 following a car accident in Hollywood. Authorities are still trying to determine how Jordan died after the Los Angeles County coroner's office listed the cause of death as deferred pending further investigation.
Michelle Obama to appear on Monday's episode of Stephen Colbert's 'The Late Show'
The next chapter in Michelle Obama's book tour includes a stop on "The Late Show."
The former U.S. first lady is set to appear as a guest on Monday's episode of the late-night program hosted by Stephen Colbert, which tapes in New York City, CBS announced Thursday.
Obama's appearance comes a day before she releases her new memoir, "The Light We Carry: Overcoming in Uncertain Times," in which she discusses maintaining her personal and professional relationships and describes how she handles difficult experiences.
She wrote the book after living through the COVID-19 pandemic and the insurrection at the U.S. Capitol on Jan. 6, 2021, she told People in a recent interview.
"We were all at home watching what felt like our country and our world unraveling," Obama said. "The death tolls mounting, violence, the insurrection, healthcare system crushed, all of it. I was in a low place."
The Chicago-born Obama, 56, came out with her first memoir, "Becoming," in November 2018.
The wife of former President Barack Obama previously appeared on "The Late Show" last year. Next week will also see NBC's "The Tonight Show Starring Jimmy Fallon" welcome Bruce Springsteen as a guest and performer every day between Monday and Wednesday.
TV shows to watch this week: James Corden shines in 6-part 'Mammals'
"Mammals": James Corden's decision to step away from "The Late, Late Show" may seem like a weird move — until you catch him in this six-part dramedy. He plays a chef whose idyllic life comes crashing down after learning that his wife is sleeping around. "Mammals," created by Tony-winner Jez Butterworth, doesn't have anything very wise or witty to say about infidelity, but it ends up being a terrific showcase for the lame-duck host, giving him a chance to tackle everything from tender love scenes to temper tantrums. It's not a great series, but it helps explain why Corden is ready to give up chauffeuring celebrities for Carpool Karaoke and return to being a full-time actor. Friday, Prime Video
"The English": The latest addition to the How the West Was Horrid genre stars Emily Blunt and Chaske Spencer, who mope across 1890s Kansas and Wyoming, occasionally breaking out of their funks to kill bad guys. The violence is as brutal as the scenery is gorgeous, but the dialogue sounds like the cast is reading from a discarded Clint Eastwood script. Friday, Prime Video
"Enola Holmes 2": It's hard to believe that Millie Bobby Brown is just 18 years old. In addition to her breakout role on "Stranger Things," she's co-produced another engaging romp about Sherlock Holmes' equally brilliant, but warmer sister. This time, she comes to the aid of a missing girl, based on the exploits of Sarah Chapman, the real-life hero of the 1888 Matchgirls Strike. Viewers will be more entranced with Brown's comedic timing than the history lesson. Netflix
"Limitless With Chris Hemsworth": Hemsworth, best known for playing Thor and other tough guys, lets down his guard for this fascinating series in which he learns that a team of therapists can be just as powerful as the Avengers. We've seen other celebrities share their self-help journeys on screen, but rarely have the sessions been this enthralling. Credit visionary director Darren Aronofsky ("Black Swan") for helping devise the stunts, like having his leading man take a perilous walk 900 feet in the air and, later, move into a fake retirement center. Hemsworth responds with just the right amount of tears and humility. Wednesday, Disney+
"Play-Doh Squished": On "Modern Family," Sarah Hyland's character walked the line between sweet and sultry. She's doing the same thing in her career. Fresh off of hosting the tawdry "Love Island," she now takes the wheel of this family-friendly competition in which teams try to mold the most adorable creatures. The show has its charms, especially when stars like "Modern" co-star Julie Bowen stop by to help judge, but you can't help but feel like you're being sucked into a giant commercial for the timeless toy. Freevee
"Taken Hostage": This two-part "American Experience" special is the second major documentary in the past few months to look back at the 1970s Iranian crisis. HBO's "Hostages" offered more perspectives, including memories from several hostage takers. But "Taken" director Robert Stone is a slightly better storyteller. Viewers can't go wrong with either project. Or both. 9 p.m. ET Monday and Tuesday, PBS
"Once Upon a Time in Londongrad": This docuseries sheds some light on the mysterious deaths of more than two dozen people who had challenged Russian authorities. But the six-part series also ends up showing the difficulties of investigative journalism. The protagonists, a plucky group of BuzzFeed reporters, are determined to prove that the victims were assassinated. But they fall short of proving their case; so does the series. Tuesday, Peacock
"Mind Your Manners": Professional organizer Marie Kondo became famous with her series, "Tidying Up." Sara Jane Ho hopes to follow suit. The etiquette expert is charming as a Henry Higgins-type who isn't above twerking. Viewers may not get as emotionally attached to the guests as they do while watching "Queer Eye," but they'll get some smart tips on everything from punching up a Tinder profile to eating soup. Wednesday, Netflix
Now playing: Reviews of movies showing in theaters or streaming online
(RATINGS: The movies listed below are rated according to the following key: 4 stars — excellent; 3 stars — good; 2 stars — fair; 1 star — poor.)
(This week's package includes: capsule film reviews by Michael Phillips, chief movie critic for the Chicago Tribune, and other contributing writers; 2) longer reviews of "Aftersun," "Black Panther: Wakanda Forever," "The Estate" and "The Fabelmans."
'AFTERSUN': Time and memories flow like water in "Aftersun," the Scottish writer-director Charlotte Wells' singular feature debut. It is not a generalized sort of tear-jerker about parents and children. It is a film, rather, about one child, as seen from the perspective of the child's adult self, and one parent, the girl's fond, troubled father. Clearly, it found its way on the page, and as filmed, with two excellent leading actors. But something magical occurred when Wells collaborated with the inspired editor Blair McClendon. That's when the filmmaker saw what she had, and what her mosaic of memory, feeling, loss and love could become. 1:36. 3 1/2 stars. — Michael Phillips.
'AMSTERDAM': The trailer for David O. Russell's latest ensemble romp, "Amsterdam," seems to promise some kind of 1930s-set caper about a dead body and a trio of friends who are fingered for a murder. Presumably, Amsterdam will figure in, but the premise presented is vague at best. As it turns out, the trailer is sly by design, and the film itself doesn't even give away its own gambit — and reason for existing — until the very end. "Amsterdam" boasts all the markers of a prestigious project, including a cavalcade of movie stars, from Oscar-winners (Christian Bale, Rami Malek) to stunt casting (Taylor Swift, Mike Myers). At its core, "Amsterdam" is a movie about friendship, and kindness, a theme that Russell underlines and italicizes in its last moments. But it's a challenge to buy what he's selling here, when even he doesn't seem to buy it. 2:14. 1 1/2 stars. — Katie Walsh.
'ARMAGEDDON TIME': In his cinematic memoir "Armageddon Time," the filmmaker James Gray unpacks his early influences with the kind of uncommonly sensitive and keen perception that he has employed throughout his body of work, which has evolved from crime thrillers ("Little Odessa," "The Yards," "We Own The Night") to historical dramas ("The Immigrant," "The Lost City of Z") to existential sci-fi explorations of love, existence and family ("Ad Astra"). In this childhood coming-of-age drama, set in 1980 in his hometown of Queens, New York, Gray manages to touch on all of these previous genre excursions — it's a period piece, with childish experiments into mischief and criminal behavior, set against the backdrop of space exploration and a fascination with NASA. Gray lays out the cultural influences swirling around Paul Graff (a remarkable Banks Repeta), his ostensible avatar, an art obsessed sixth grader who is in a transitional impressionistic moment, graduating from comic books to Kandinsky, from the Beatles to Sugarhill Gang. But there are bigger influences than just the artistic looming in Paul's life— people who teach him a few of the hard truths about the world and how one should strive to show up in it. 1:55. 3 1/2 stars. — Katie Walsh.
'THE BANSHEES OF INISHERIN': Friendships dissolve for a litany of reasons. Exasperation. Envy. Fallen scales from gradually or suddenly clearer eyes. Sometimes it's a last straw; sometimes, an entire bale of hay, parked in plain sight, unnoticed for years. The reasons for the breakup in "The Banshees of Inisherin," writer-director Martin McDonagh's fourth feature, become clear in due course. But they're not important, not really. Like "some fool of a moody schoolchild" or simply a man protective of his remaining time on his tiny, gorgeously forlorn (and fictional) island off the coast of Ireland, amateur pub fiddler and aspiring composer Colm Sonny Larry, played by Brendan Gleeson, has decided to sever his longtime friendship with his mate Padraic, portrayed by Colin Farrell. The result is McDonagh's most fully realized work since his breakthrough play, "The Beauty Queen of Leenane," a generation ago. 2:14. 1 1/2 stars. — Michael Phillips.
'BLACK ADAM': The newest entry in the DC Extended Universe, "Black Adam," starring Dwayne Johnson, has been hyped as a "new phase" and a "change in the hierarchy" for the embattled comic book franchise, but that doesn't mean there hasn't also been cause for concern. The trailers have looked ponderous and gray, and though the film is directed by the auteur of many lively Liam Neeson actioners, Jaume Collet-Serra, his prior outing with Johnson, "Jungle Cruise," left his signature verve behind. But, it seems Collet-Serra has got his groove back for "Black Adam," or perhaps he was saving up said groove for this film, as it's far more entertaining than it has any right to be. 2:04. 2 1/2 stars. — Katie Walsh.
'BLACK PANTHER: WAKANDA FOREVER": A big, rangy Marvel follow-up — made without the grand presence of Chadwick Boseman, who died two years after "Black Panther" came out in 2018 — "Black Panther: Wakanda Forever" acknowledges the loss of both King T'Challa and the actor who played him with a grave and moving extended prologue. It's exactly right, down to the last flip-flip-flip of the Marvel Studios logo dedicated this time to images of the star no longer with us. This is followed by an hour or so of scene-setting, reintroductions and introductions deft and engaging enough to make you think: Can all this really be sustained in the back half? (The full running time is 2 hours, 41 minutes, or 26 minutes longer than the first "Black Panther.") If the answer is no, well, welcome to the majority of Marvel sequels, and sequels in general. "Wakanda Forever" is not special like the first movie was. The quality of the storytelling and especially the action sequences grows less effective as the film proceeds. That said: It's still juicier than most Marvels. 2:41. 3 stars. — Michael Phillips.
'CALL JANE': "Are you Jane?" It's a question that Chicago housewife Joy (Elizabeth Banks) repeatedly asks, as she calls a number from a flyer, is picked up, blindfolded, driven to a nondescript office where she receives an illegal, but safe, abortion from an unfeeling doctor (Cory Michael Smith), and is then cared for by an eclectic group of women. In this group, no one is Jane, but they are all Jane, the generic alias that shields their identities becoming the de facto name for this underground network of women providing abortion care in the years before Roe v. Wade. In "Call Jane," Oscar-nominated "Carol" screenwriter Phyllis Nagy, working with a script by Hayley Schore and Roshan Sethi, crafts an unconventional biopic, not of any real person, but of Jane, the collective. That "Jane" was an alias, an avatar, is part of the problem with "Call Jane," in which all of the fictionalized characters, from Joy, to Virginia (Sigourney Weaver), the organizer behind the group, to Joy's husband Will (Chris Messina), to her daughter (Grace Edwards) and neighbor (Kate Mara), never really feel like real people, but indeed, avatars, merely representatives or devices to move the plot along. 2:01. 2 1/2 stars. — Katie Walsh.
'CATHERINE CALLED BIRDY': Lena Dunham's warm, lively adaptation of Karen Cushman's 1994 historical novel "Catherine Called Birdy," opens with a needle drop that references another classic teen movie. Misty Miller's cover of the '90s Supergrass tune "Alright" plays as a young Lady Catherine (called Birdy) (Bella Ramsey), finds herself in the midst of a mud fight during a raucous cottage raising in her medieval English village. The song choice is a high-five to Amy Heckerling's 1995 film "Clueless," and it inextricably links the two films together. One is an adaptation of a novel written in the '90s, set in medieval times, the other is based on a Regency-era Jane Austen novel, set in the '90s, but both films are about a virgin who can't drive. Birdy is navigating that tricky moment when she's not a girl, not yet a woman. She stuffs her menstrual rags in floors of the outhouse to hide them, because getting her period is a high-stakes affair. It means her father, the fey and funny Lord Rollo (Andrew Scott) can marry her off to the highest bidder to save the manor's finances. Birdy rebels against the wife life in defiance but also in fear. Her mother, Lady Aislinn (Billie Piper) struggles to produce healthy babies. "Catherine, Called Birdy" is a chronicle of this distinct transitional time, as told by Birdy herself in a journal written for her brother Edward, a monk (Archie Renaux). As suitors come to call, Birdy attempts to thwart the marriage plot as best she can with pranks and capers, relying on her best friends, Perkin (Michael Woolfitt) and Aelis (Isis Hainsworth), while feuding with her brother Robert (Dean-Charles Chapman) and occasionally pining after her hunky Uncle George (Joe Alwyn). 1:48. 4 stars. — Katie Walsh. In theaters now; streaming on Prime Video Oct. 7.
'CAUSEWAY': One of the top actors of his generation, it's only a matter of time before Brian Tyree Henry lands a project that puts his talents front and center. But even in supporting roles, whenever he's on screen, suddenly you're locked in to what he's doing regardless of genre. In the indie movie "Causeway" on Apple TV+, he's showing off his looser side as an actor, playing an auto mechanic, James, who befriends a young woman back home after serving in Afghanistan. It's a wonderfully layered performance that elevates the film at every turn. However, Jennifer Lawrence is the film's primary interest as Lynsey, the aforementioned veteran who has suffered a traumatic brain injury after an explosion. Numbed, closed off and dealing with some serious physical disabilities, she first rehabs in the residence of a gentle but practical home health care provider (Jayne Houdyshell) who literally gets her back on her feet. The title itself refers to the Causeway bridge, which spans 24 miles over Louisiana's Lake Pontchartrain. James was in a car accident on the Causeway that has left him sorting through the emotional wreckage, though he keeps most of that tamped down beneath his easygoing demeanor. Being around Lynsey offers him the opportunity to interact with someone new who doesn't look at him with pity — until she does. That amounts to the film's climax, and I'm not sure it's actually enough. The movie also takes a colorblind approach, which has a way of erasing some specificity along the way. 1:32. 2 stars. — Nina Metz. On Apple TV+
'CONFESS, FLETCH': The crime novels of Gregory Mcdonald emerged in the '70s as a self-amused antithesis to more typically hard-boiled detective stories. The series began with "Fletch" in 1974 and continued a 20-year run, ending with "Fletch Reflected" in 1994. Irwin Maurice Fletcher (Fletch to everyone who knows him) is a shaggy if confident rebel without a cause — but with a reporter's stubborn curiosity and tenacity. Helpful traits, seeing as he works for a newspaper when we meet him in the first book. Chevy Chase starred in two movie adaptations in the '80s and Jon Hamm steps into those shoes for the newest incarnation, based on Mcdonald's 1976 follow up to his debut effort: "Confess, Fletch." It's a performance that makes you wonder if Hamm even wants to be here. He made his name playing the fictional 1960s ad exec Don Draper for seven seasons on "Mad Men." It was magnetic to watch, but one career-defining role does not necessarily translate into the kind of movie stardom (or actorly instincts) needed to carry a film like this. Hamm just has no take on the guy. 1:39. 1 1/2 stars. — Nina Metz. In theaters and on demand.
'DECISION TO LEAVE': World-weary detective falls for sphinx-like widow in a murder case. Talk about the usual suspects! We have seen this setup once or twice. But "Decision to Leave," director and co-writer Park Chan-wook's dazzling, confounding, gorgeously crafted variation on a dangerously familiar film trope, takes its component parts and comes up with something no one has ever built before. Visually it's alive every second, in ways both considered and imaginative; the story, meanwhile, takes some risky wait-what? detours en route to a surprisingly grave finish. The South Korean genre master, whose films include the feverishly violent "Oldboy" and the ripely seductive "The Handmaiden," hasn't ditched either sex or violence for his latest film, co-written by his frequent collaborator Chung Seo-kyung. But both of those primal cinematic ingredients spice the result here in unexpected ways. 2:18. 3 1/2 stars. — Michael Phillips. In Korean and Mandarin with English subtitles.
'THE ESTATE': Watching the ensemble black comedy "The Estate," written and directed by Dean Craig and co-starring Toni Collette, will no doubt draw comparison to another ensemble black comedy co-starring Toni Collette, "Knives Out," which dwells in the same story milieu of money-hungry family members competing for a mention in a wealthy family member's will. Of course, "Knives Out" is a twisty whodunit in the vein of Agatha Christie, and Craig's film is merely an exploration of what depravities people might sink to in hopes of getting a bigger piece of the financial pie. Still, there are enough similarities between the two films, both rife with smarmy, unlikable characters, that one could become preoccupied in wondering why "Knives Out" works and why "The Estate" decidedly does not. The answer lies in what "The Estate" is lacking, which is someone to root for. There might be some actual stakes in the game if we wanted someone, anyone, to win the inheritance that's up for grabs when it's announced that the wealthy and childless Aunt Hilda (Kathleen Turner) does not have long for this world. Watching "The Estate" feels like being gaslit, in attempting to understand the purpose of anyone's actions, or to find humor at all in these morbidly bleak antics, when there is simply nothing there. It's not funny, it's not satirical, and it's not worth your time, or Toni Collette's. Hopefully it was a nice trip to New Orleans. 1:36. 1 star. — Katie Walsh.
'THE FABELMANS': "I need to see them crash." These are the first fated words of a future filmmaker, Sammy Fabelman (Mateo Zoryon Francis-DeFord), whispered to his mother, Mitzi (Michelle Williams) after he's crashed his toy train after bedtime, inspired by his very first big-screen cinematic experience, "The Greatest Show on Earth." Mitzi instantly recognizes that re-creating the train crash is a way for young Sammy to exert some control over the fear he felt during the movie, and so she presents him with his father's 8mm camera to capture, and replay, the crash. With this lesson on art as catharsis imprinted in his young mind, a movie director is born. In the deeply personal "The Fabelmans," legendary filmmaker Steven Spielberg applies his artistic instincts to his own familial catharsis, turning his lens on his own upbringing, his childhood journey to becoming a filmmaker, and his parents. What could have been some kind of auto-hagiography is a playful, honest and ultimately gracious childhood memoir that derives its universal lessons from its specificity. 2:31. 4 stars. — Katie Walsh.
'GOOD NIGHT OPPY': Great true stories about space exploration don't come around too often anymore. Our pop cultural representations about NASA's achievements (or failures) tend to be period pieces and retreads of the greatest hits. But the new documentary "Good Night Oppy," directed by Ryan White, is an exciting and fresh story about a very recent mission to Mars, one that exceeded all expectations and then some, thanks to hard work, ingenuity, a lot of luck and dogged perseverance. Produced by, among others, Amazon Studios, Amblin Entertainment and Industrial Light and Magic, "Good Night Oppy" is a documentary that aims to capture the sense of childlike wonder and expansive, imaginative scope akin to the films for which Amblin and ILM are known. It's a documentary recounting the amazing story of the Mars Exploration Rover Mission that manages to feel emotionally like "E.T.", and look like "Star Wars." 1:45. 3 stars. — Katie Walsh. 1:45. In theaters now and streaming on Amazon Prime Nov. 23.
'HALLOWEEN ENDS': Previously, in the "Halloween" franchise: the residents of Haddonfield, fed up with four decades of fear inflicted by their local mask-wearing serial killer, Michael Myers, descended into a pitchfork wielding mob, chanting "Evil Dies Tonight." Unfortunately, it was a forgone conclusion that they would not be successful in their crusade, because the film, "Halloween Kills," was only the second installment in David Gordon Green's trio of Hallo-reboots, and he still needed a Myers for the third film in the trilogy, "Halloween Ends." And end it does, not with a scream but with a whimper, or perhaps, a sigh of relief that it's over — the franchise that is, at least for now. 1:51. 2 stars. — Katie Walsh. In theaters and streaming on Peacock.
'LYLE, LYLE CROCODILE': "Lyle, Lyle, Crocodile" is indeed a strange beast, both the animal — a city-dwelling croc with the voice of an angel — and the movie, which is also a sort of monstrous hybrid of unexpected tones. Based on the children's book series by Bernard Waber, adapted by Will Davies, "Lyle, Lyle, Crocodile" is directed by Josh Gordon and Will Speck, who are known for more adult comedies like "Office Christmas Party," "The Switch" and "Blades of Glory," and they bring a bit of that ironic sensibility to the film, which is both a blessing and a curse. It's clear every adult in the room is in on the joke in the over-the-top "Lyle, Lyle, Crocodile," including Gordon and Speck, as well as Scoot McNairy and Constace Wu, who play Mr. and Mrs. Primm, the gobsmacked couple who find themselves cohabitating with Lyle in a Manhattan brownstone, after their son Josh (Winslow Fegley) befriends the creature. "Lyle, Lyle, Crocodile" goes for a kind of "Clifford the Big Red Dog" vibe, with the whole "fantastical pet in New York City" plot, but there's not enough connective tissue in the writing, which feels choppy and abrupt. Pasek and Paul's songs end up having to do much of the emotional heavy lifting, and the rest of the film feels cobbled together from random parts scavenged from other kids' movies and pop culture ephemera. 1:46. 2 stars. — Katie Walsh.
'SMILE': Writer/director Parker Finn's feature debut "Smile" boasts the thinnest of premises based on a laundry list of horror movie trends and tropes, from the historical to the contemporary. Based on his 2020 short film "Laura Hasn't Slept," Finn inserts the latest hot topic in horror — trauma — into a story structured around a death curse chain, as seen in films like "The Ring," "It Follows" and "She Dies Tomorrow." All that's needed to pass along the curse is a mere smile, but it's the kind of chin-lowered, eyes-raised toothy grin that communicates something far more devious than friendly. That's pretty much the movie right there, but Finn fleshes it out with some dizzying cinematography by Charlie Sarroff, a creepily effective score by Cristobal Tapia de Veer, and a believably twitchy lead performance from Sosie Bacon. Oh, and jump scares, a whole lotta jump scares. 1:55. 2 stars. — Katie Walsh.
'TICKET TO PARADISE': When it comes to rom-com movie weddings, beware Julia Roberts — she's already run away as a bride and sown chaos at her best friend's nuptials, and now, in "Ticket to Paradise," her character has set her matrimony-disrupting sights on her own daughter's union. Written and directed by Ol Parker, "Ticket to Paradise" reunites Roberts with the rom-com, and with her "Ocean's Eleven" co-star George Clooney, too, but what should be a slam dunk is instead a missed free throw. The elements are there: the megastar power of Roberts and Clooney, who banter and eye-twinkle effortfully throughout the film as Georgia and David, the acrimoniously divorced parents of ambitious recent grad Lily (Kaitlin Dever). Before starting her career as a lawyer in Chicago, Lily sets off to eat, pray, love her way around Bali with her bestie Wren (Billie Lourd). But one boat rescue by a handsome seaweed farmer, Gede (Maxime Bouttier), sends Lily's well-laid plans into the drink. The next time her parents see her, it's in Bali, and unbeknownst to her, they're finally united — when it comes to sabotaging her wedding. 1:44. 2 stars. — Katie Walsh.
'TILL': The tragic story of Emmett Till is one of a face. The face of a 14-year-old boy, beaten and murdered in Mississippi, a battered and bloated face that his mother insisted be seen by the world. Chinonye Chukwu's "Till" is a story of two faces: Emmett's and that of his mother Mamie Till-Mobley, portrayed by Danielle Deadwyler in a powerfully skilled and undeniably star-making screen performance. In imagining a way to tell Emmett Till's story without focusing on the violence and torture the boy suffered, Chukwu, along with co-writers Michael Reilly and Till investigator and filmmaker Keith Beauchamp, focus on his mother, Mamie, whose decision to share her son's face with the world had an indelible impact on the civil rights movement. 2:10. 4 stars. — Katie Walsh.
'WEIRD: THE AL YANKOVIC STORY'. It only makes sense that Al Yankovic's biopic would be a parody of biopics. So "Weird: The Al Yankovic Story" is anything but the A-Z story of the song parodist who is perhaps not technically the best but arguably went on to become the most famous accordion player in an extremely specific genre of music. Take any music biopic, whether it's "Walk the Line," "Bohemian Rhapsody" or "Ray," and give it the "Weird" Al treatment, and you've got this absurdist, playful, self-aware send-up of the man who took a gamble and risked it all to turn "Like a Virgin" into "Like a Surgeon." Yankovic, who co-wrote the screenplay with director Eric Appel, isn't much interested in mining the dramatic gold from his process of flipping pop songs into comedy songs. So he instead lampoons himself — a kid who "dreamed of making up new words to songs that already existed" — and turns his life into an over-the-top fantasy where he's not only climbing the charts but dating the world's hottest musician and knocking off Colombian drug lords while he's at it. 1:47. Not ranked. — Adam Graham. Streaming on The Roku Channel.
'THE WOMAN KING': When actress Maria Bello visited the West African nation of Benin in 2015, she learned the history of the Agojie, an all-female military regiment from the Kingdom of Dahomey (and the inspiration for Wakanda's Dora Milaje from "Black Panther"). Recognizing the cinematic potential for this story, she developed the project with producer Cathy Schulman, and landed "The Old Guard" director Gina Prince-Bythewood as director, as well as the formidable, Oscar-winning actress Viola Davis as star. The result is "The Woman King," an epic, inspiring and beautifully made historical action film that puts women in the middle of the battle for Dahomey circa 1823. It is a remarkable, powerful film, and not to be missed. 2:15. 3 1/2 stars. — Katie Walsh. In English and Portuguese with English subtitles.
Time and memories flow like water in "Aftersun," the Scottish writer-director Charlotte Wells' singular feature debut. It is not a generalized sort of tear-jerker about parents and children. It is a film, rather, about one child, as seen from the perspective of the child's adult self, and one parent, the girl's fond, troubled father.
Clearly, it found its way on the page, and as filmed, with two excellent leading actors. But something magical occurred when Wells collaborated with the inspired editor Blair McClendon. That's when the filmmaker saw what she had, and what her mosaic of memory, feeling, loss and love could become.
In the opening seconds of "Aftersun," we hear the nostalgically glitchy sounds of videotape rewinding in a '90s-looking camcorder. A woman, Sophie, is sitting on her couch, playing back some old vacation footage of her 11-year-old self and her barely 30 father. In the footage, the girl is interviewing her dad and asks. "When you were 11, what did you think you'd be doing now?"
There is no reply, at least not the first time we see this in "Aftersun." The father, Calum, seems thrown by Sophie's query, and the woman watching the footage years later, in the present, pauses the image. What sort of life did Calum live when he was 11? What sort of relationship did he have with Sophie's mother? Most films would take pains to spell out the answers, eventually. "Aftersun" works more obliquely and poetically, leaving prosaic touches to other filmmakers.
The premise is simplicity itself. Calum and Sophie have embarked on a holiday at a Turkish seaside hotel. They apparently do not see much of each other, but their bond is strong and fond.
They use the pool. They swim in the sea. They meet some fellow vacationers. They navigate the days together. Little by little, but never too much, the characters reveal bits about themselves, either to us or to each other and sometimes both.
"I'm surprised I made it to 30," Calum says at one point. He references a violent past, and we see him practicing what appears to be tai chi. Sadness lurks behind his broad, kind smile. Calum is played by the beguiling Paul Mescal, best known in the U.S. for the Hulu-streaming series "Normal People," and he's a subtle, fascinating paradox. His portrayal gives us a man who is rock-steady in his love for Sophie, but in his own life, the rocks have begun to slide a bit. In one scene (a rare one where he's on his own), Calum asks about the cost of a Persian rug Sophie has mentioned she admires. The man's frustrations, his probable struggles and self-image, emerge quietly but clearly here and throughout "Aftersun."
Sophie is played by Frankie Corio, with brief appearances in the older-Sophie scenes by Celia Rowlson-Hall. Corio and Mescal shine together, their characters' easy times and tougher ones. At the hotel, Sophie hangs around, and then with an older group of teens who take a social interest in her. Sex, boys, girls, drinking: Sophie listens to every word without seeming to. A boy roughly Sophie's age is a regular at the video arcade; Sophie gets to know him a bit, and then, tentatively, he becomes her first kiss in a scene of unusual, bittersweet authenticity. Later, on a swimming raft with her dad, Sophie relays what happened. Calum, who is given to bouts of depression (we see him weeping, one night, in the hotel room), responds to his daughter's account with an intuitive parent's openness and heartfelt desire to see his daughter get through childhood as unbruised as humanly possible.
By design, the tenderness of "Aftersun" is counterweighed by a lot of realistic tension, amped up, subtly, mostly, by the score and the sound design. Calum and Sophie break off on their own, separately, later in the vacation. Some of that tension is achieved by familiar means: Gradually the soundtrack becomes an aural landscape of potential danger. Some of this feels more engineered than imagined or felt. But Wells is trying to dramatize the everyday threat levels children face, in different ways, with or without a parent on the job.
Throughout "Aftersun" we're shown tantalizing, strobe-lit flashes of a dance-floor rave in progress. In these eyeblink images, Calum and Sophie share a kind of psychic space together, at different stages of their lives, depending on the shot sequence. There's no one insight being shared in these images, or the film itself. Wells works in a more oblique realm, though the imagery is crystal clear in its evocation of feelings any parent, any child, might feel about family, or the past, or the present. I don't want to oversell it — plenty have already — because it's a clear-eyed poem of remembering, made from material usually treated as heart-tugging prose. (Spoiler: Hearts will be tugged nonetheless.)
It took Wells many years to develop and complete "Aftersun," with the patient backing of "Moonlight" director Barry Jenkins' production company. A second viewing helped me figure out some questions I had, and still have, about some of Wells' decisions. Here's what I learned: It's OK to have reservations, and then to have reservations about those reservations. Much like "Moonlight," "Aftersun" is formally beautiful enough to warrant the second viewing — and moving enough, without going for the throat, to warrant the first.
MPAA rating: R (for brief sexual material and some language).
REVIEW: 'BLACK PANTHER: WAKANDA FOREVER'
A big, rangy Marvel follow-up — made without the grand presence of Chadwick Boseman, who died two years after "Black Panther" came out in 2018 — "Black Panther: Wakanda Forever" acknowledges the loss of both King T'Challa and the actor who played him with a grave and moving extended prologue. It's exactly right, down to the last flip-flip-flip of the Marvel Studios logo dedicated this time to images of the star no longer with us.
This is followed by an hour or so of scene-setting, reintroductions and introductions deft and engaging enough to make you think: Can all this really be sustained in the back half? (The full running time is 2 hours, 41 minutes, or 26 minutes longer than the first "Black Panther.")
If the answer is no, well, welcome to the majority of Marvel sequels, and sequels in general.
"Wakanda Forever" is not special like the first movie was. The quality of the storytelling and especially the action sequences grows less effective as the film proceeds. By the time Princess Shuri, played by Letitia Wright, squares off in grisly combat with the undersea mutant god Namor (Tenoch Huerta), it's enough, already, whatever your personal degree of investment in this world and these characters.
That said: It's still juicier than most Marvels. Co-writer and director Ryan Coogler's fourth feature — mapped out initially with Boseman in mind and then revised, heavily, after his death at age 43 — has many strengths in the ensemble spirit of the first "Black Panther."
Here's the most important one: Practically every actor on screen here is marvelous, even when the script and effects-driven spectacle settles for the wrong kind of "more." Also, the soundtrack is fantastic, spanning the globe to bring us a constant variety of sounds, from Rihanna's "Lift Me Up" to Mexican vocalist Foudeqush ("Con La Brisa") to Nigerian artist Bloody Civilian, heard on "Wake Up."
The screenplay by Coogler and co-writer Joe Robert Cole gathers up tales of colonial ravagements the world over. With T'Challa gone, Shuri buries her grief and rage in Wakandan science and new discoveries. Wakandan Queen Ramonda (Angela Bassett, reaching some wonderful rhetorical heights in an expanded role) steels herself for the world's suspicions and attacks in the wake of the king's death.
An early scene in "Wakanda Forever" depicts an assault on an American deep sea mining crew, on the hunt for the precious meteor-borne vibranium detected far below the ocean's surface. The world's superpowers suspect Wakandan foul play. But Marvel's got the brand new kingdom of Talocan (though dating back decades in the pages of the Marvel comics), with its own stash of glowing blue and all-powerful vibranium. These creatures are blue like "Avatar" in a hilariously conspicuous way that practically screams: I'll show you the way of water, bub!
In actuality, which is to say in the story's fantasy world, the undersea citizens of Talocan come from the Mayan culture; they're refugees and mutant beings that fled the surface world in the time of genocidal 16th-century Spanish colonizers. Undersea mutant god Namor (the "fish man," according to Winston Duke's newly prominent M'Baku) sizes up Wakanda as a natural ally against the rest of the world. Wakanda isn't so sure.
Another storyline involves a brilliant young MIT student (Dominique Thorne) whose vibranium detection invention has mobbed her up with the U.S. military and rendered her a target of Namor's vengeance. Meantime there's the question of succession back in Wakanda and of who will assume the next iteration of the Black Panther.
The Wakandan fighting forces remain in excellent hands in "Wakanda Forever." Danai Gurira's Okoye; Lupita Nyong'o as Nakia; and, new to the "Black Panther" franchise, the terrific Michaela Coel as Aneka make for a formidable leadership team when taking on humans and mutants alike. Some of the sequel's design work, notably the royal dazzle of Oscar-winning costume designer Ruth Carter, equals the splendors of the first movie, though the new cinematographer, Autumn Durald Arkapaw, delivers light and shadow and color a little less lustrous than the first film's images.
Partly it's a story issue: When the action relocates to Namor's kingdom, the movie stalls a bit, and the designs of the grandiose underwater cavern lack magic. It's a shame, because the winged-ankle Namor and his leaping, flying, spear-throwing warriors are introduced into the story by clever and enticing degrees.
So it's a mixed-to-positive verdict this time, which wouldn't work in a court of law, but this is a review, not a legal ruling. I do think "Wakanda Forever" has plenty of what the enormous "Black Panther" fan base wants in a "Black Panther" sequel. There's real emotion in the best material here. The loss of Boseman was enormous. So is the skill level of the actors, returning and new, who make the most of a pretty good sequel.
MPAA rating: PG-13 (for sequences of strong violence, action and some language).
Watching the ensemble black comedy "The Estate," written and directed by Dean Craig and co-starring Toni Collette, will no doubt draw comparison to another ensemble black comedy co-starring Toni Collette, "Knives Out," which dwells in the same story milieu of money-hungry family members competing for a mention in a wealthy family member's will. Of course, "Knives Out" is a twisty whodunit in the vein of Agatha Christie, and Craig's film is merely an exploration of what depravities people might sink to in hopes of getting a bigger piece of the financial pie. Still, there are enough similarities between the two films, both rife with smarmy, unlikable characters, that one could become preoccupied in wondering why "Knives Out" works and why "The Estate" decidedly does not.
The answer lies in what "The Estate" is lacking, which is someone to root for. There might be some actual stakes in the game if we wanted someone, anyone, to win the inheritance that's up for grabs when it's announced that the wealthy and childless Aunt Hilda (Kathleen Turner) does not have long for this world.
One would think that Collette's character Macey, whose perspective we are aligned with throughout, would be the hero of this film, but it's a challenge to identify with her passive-aggressive people-pleasing, her character defined by not a single discernible personality trait, but only through her relationship to men (her dead father, her ex-husband, her current boyfriend, her creepy cousin).
Craig has crammed the only character exposition and motivation into a truly appalling animated opening credits sequence set to a jazzy blues tune. We see the animated stick figure avatars of Macey and her sister Savanna (Anna Faris) working in a cafe that was left to them by their father, who has died, and a foreclosure notice from the bank. As we transition out of this animated sequence, the sisters are denied a loan, they discover Aunt Hilda is dying and Savanna convinces Macey to pay a visit to try and get written into Hilda's will. Presumably it's to save the cafe that we never see nor care about, until Macey changes her mind halfway through the film and declares she wants the money so her boyfriend Geoff (Gichi Gamba) won't move to Alaska.
When they find their cousin, Beatrice (Rosemarie Dewitt) and her husband James (Ron Livingston) already ensconced in Hilda's New Orleans mansion, with another cousin, the lecherous Richard (David Duchovny) pulling up outside in his Porsche, it's war. Scatological mishaps and sex crimes (yes, sex crimes) ensue as the cousins fight to be Hilda's favorite.
It turns out that Beatrice and James want the money for their struggling restaurant (that's not one, but two failing restaurants) and Richard, who prefers Dick, just wants a new Porsche. Though Richard has a strange cousin fetish for Macey, his forthright manner and Duchovny's relaxed delivery make him the only funny character in the film, and quite possibly the only cousin worth rooting for.
It's just too hard to hang with Macey when she meekly goes along with Savanna's harebrained schemes, which result in criminal behavior, such as kidnapping and sexual assault; Savanna is so off-the-rails it would make sense if she was in the throes of a psychotic break, and Faris' tired comedic schtick doesn't help dissuade us otherwise. That Macey is so easily swayed to these plans does not speak well to her character, either.
Watching "The Estate" feels like being gaslit, in attempting to understand the purpose of anyone's actions, or to find humor at all in these morbidly bleak antics, when there is simply nothing there. It's not funny, it's not satirical, and it's not worth your time, or Toni Collette's. Hopefully it was a nice trip to New Orleans.
MPAA rating: R (for pervasive language, crude/sexual material, graphic nudity and brief drug use).
"I need to see them crash." These are the first fated words of a future filmmaker, Sammy Fabelman (Mateo Zoryon Francis-DeFord), whispered to his mother, Mitzi (Michelle Williams) after he's crashed his toy train after bedtime, inspired by his very first big-screen cinematic experience, "The Greatest Show on Earth." Mitzi instantly recognizes that re-creating the train crash is a way for young Sammy to exert some control over the fear he felt during the movie, and so she presents him with his father's 8mm camera to capture, and replay, the crash. With this lesson on art as catharsis imprinted in his young mind, a movie director is born.
In the deeply personal "The Fabelmans," legendary filmmaker Steven Spielberg applies his artistic instincts to his own familial catharsis, turning his lens on his own upbringing, his childhood journey to becoming a filmmaker, and his parents. What could have been some kind of auto-hagiography is a playful, honest and ultimately gracious childhood memoir that derives its universal lessons from its specificity.
"The Fabelmans" is simultaneously the story of how a filmmaker comes to be, the product of an artist and an engineer, and a reckoning with, or setting the record straight, about his parents' relationship, which has been shared before in interviews and in the 2017 documentary "Spielberg." It is also, on a more spiritual level, an attempt to capture the drive to be an artist and what following that dream entails, and philosophically, about what it means to see or be seen through the lens of a camera.
Spielberg and co-writer Tony Kushner pack a lot into "The Fabelmans," but first and foremost, it is funny and warm and loving, and complicated, in an authentically familial way. Much of this comes from Williams' performance as Mitzi, which is specific, and big, but always feels real. Mitzi is wild and wonderful, a concert pianist who feeds her family on paper plates because she refuses to do dishes and risk her hands. She is fascinating, frustrating, immensely loving and lovable, and ultimately, unknowable, especially by her husband Bert (Paul Dano), a sensible engineer working on the development of computers.
Sammy (played in his teenage years by an excellent Gabriel LaBelle) knows his mother, because he sees her, through the viewfinder of camera, and later, winding through his reels of 8mm footage. What he sees he does not always like, especially when it comes to Mitzi's friendship with Bert's best friend Benny (Seth Rogen), but Sammy and Mitzi are too similar, possessed of an artist's heart that cannot be denied. In their darkest moments, they are both "selfish and scared," as his sister Reggie (Julia Butters) shouts at him, but Mitzi's dreams, and her dreams deferred, become Sammy's guiding light as he fumbles toward his calling.
A film so intimate and revealing about one's own family could end up being somewhat maudlin, but Spielberg's filmmaking is lively and even mischievous here. Working with longtime cinematographer Janusz Kaminski, Spielberg deploys a signature fluid camera style, but he employs whip pans and record scratches and little playful jogs of the camera to find a horizon line. The approach isn't just amusing and endearing, but a reminder that Spielberg's still just a kid who loves making movies, as he loves his family, as messy as it might be.
With "The Fabelmans," Spielberg asks us to have a little fun and to remember our childhood love of the movies. But he also makes a profound statement about how he sees others through his filmmaking, and in that process how he himself is seen. In this delightfully meta memoir, he allows us to see him too.
MPAA rating: PG-13 (for some strong language, thematic elements, brief violence and drug use).
'English' in the Wild West, Corden Among the 'Mammals,' Giving Up the 'Fight,' Food Network and HGTV Get in the Holiday Movie Spirit
A 'Ghost'-ly In-Joke, Storm Clouds Over 'Grey's,' Leaving 'Atlanta,' Mysterious 'Calling,' Brunch Time
Celebrating Willie Mays, Election Night Coverage, 'Jeopardy!" Super Champ Exhibition, Bobby Flay Throws Down
Documentary Premiere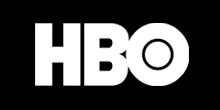 How beloved was baseball legend Willie Mays in his prime? In an era when Black people were mostly invisible on TV, he made cameos on mainstream 1960s sitcoms like Bewitched and The Donna Reed Show. Bob Costas marvels that Mays "would just show up as if that was the natural course of things." His folksy "Say Hey" nickname is inscribed on the chair from which Mays, now 91, recalls the heights of his remarkable 20-plus-year career to director Nelson George for an engaging documentary portrait. The Hall of Famer started in the Negro Leagues as a teen and was renowned as a "five-tool player," mastering the arts of hitting for average, hitting for power, running, fielding and throwing—always with a positive attitude. The most emotional testimony comes from godson and protégé Barry Bonds, who recalls how Mays urged him to surpass his own home-run record. "When I look at myself, I think about sports first," says Mays. Makes sense, because when it comes to baseball, many think of Willie Mays first.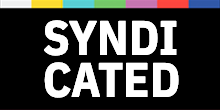 The Tournament of Champions' quarterfinals are over, so bring on the Super Champs! The tournament pauses for a special exhibition game (designed for this date, because of potential election night pre-emptions), featuring last season's big winners—who earned a bye for the first round as top seeds—as they convene for a one-of-a-kind warm-up game. For the first time, we'll see who comes out on top when Amy Schneider (40 games), Matt Amodio (38) and Mattea Roach (23) face off. When the semifinals begin, Schneider competes on Wednesday, Amodio Thursday and Roach Friday.
Season Premiere
Flay takes on his fellow Food Network chef-lebrities in a six-week Holiday Throwdown event that expands the Beat format to three rounds and a team element. In the opener, guest hosted by Scott Conant, Tiffani Faison and Jet Tila engage in a Thanksgiving food battle in the first round, the winner moving on to cook against Anne Burrell in the second round. In the third and final round, the victor goes up against Bobby in a team challenge, where each gets to choose an eliminated chef as a teammate. A blind taste test decides the ultimate winner. In weeks to come, contestants include network faves Giada de Laurentiis, Carla Hall, Eddie Jackson, Michael Symon, Brooke Williamson and Geoffrey Zakarian.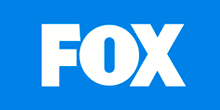 Counter-programming midterm elections coverage on most other networks (see below), Fox pushes out new episodes for the night, starting with The Resident (8/7c), followed by more family intrigue in the country-music soap Monarch, with Nicky (Anna Friel) confronting interloper Catt (Martha Higareda), whose daughter Ana (Emma Milani) is getting uncomfortably cozy with Nicky's son, Ace (Inigo Pascuel).
Midterm Elections Coverage:
Prime time coverage starts at 8 pm/ET for most broadcast networks, while cable news networks plan to go wall-to-wall, even if many of the closer races may not be decided until days later. David Muir anchors ABC's Your Voice, Your Vote 2022, while NBC's Lester Holt moderates a panel for Decision 2022, Norah O'Donnell leads CBS's America Decides: Campaign '22, and for PBS Newshour, managing editor Judy Woodruff tries to make sense of it all. For another angle, CNBC presents Business on the Ballot (8 pm/ET), an hourlong special focusing on the elections' projected impact on business and investors.
Neal Brennan: Blocks (streaming on Netflix): Chances are you might need some laughs to get through this night. Writer/comedian Neal Brennan uses physical blocks on the stage of Los Angeles' Belasco Theatre to explain the issues complicating his adult life.
Reasonable Doubt (streaming on Hulu): A flashback to Jax (Emayatzy Corinealdi) as a teenager sheds new light on the childhood trauma that still haunts her. Back in court, the defense rests in Brayden's (Sean Patrick Thomas) case.
Carmen Jones (8/7c, Turner Classic Movies): On the eve of what would have been her 100th birthday, Dorothy Dandridge gets a TCM tribute with showings of some of her more significant films, including Otto Preminger's film version of the Americanized opera, with Oscar Hammerstein II providing the libretto of the Bizet classic. Dandridge is the willful Carmen, seducing soldier Harry Belafonte.
Royal Drama on 'The Crown,' CMA Awards, 'Handmaid's Finale, 'Pawn Stars' Hits the Road