Monthly Payment:
$%payment_amount%
Number of Payments:
%num_payments%
Total Payments:
$%total_payments%
Total Interest:
$%total_interest%
Did you know fake cobwebs and some other outdoor Halloween decorations meant as harmless fun can do real damage to wildlife? Here are a few qu…
"Like other generations, as millennials have started having families, their housing interests have shifted in unsurprising ways."
More than 7.9 million Americans work exclusively from home, which is up from 4.8 million in 2005.
When Italian villages began selling houses for $1, it seemed too good to be true. But the latest offer from Italy is enough to make even that …
More homes are being built in less affordable states. This is good news for prospective buyers in expensive states where demand for housing ha…
When it comes to keeping a healthy balance between your work life and your home life, location matters.
Cold weather, short days, and dark mornings aren't anyone's favorite things, but if you're one of the 10 million Americans with seasonal affec…
Fall weather means more time indoors, but it doesn't have to mean more time in front of the screen. Instead of watching a show every night, yo…
Did you know fake cobwebs and some other outdoor Halloween decorations meant as harmless fun can do real damage to wildlife? Here are a few qu…
In just a couple of weeks, hordes of trick-or-treaters might just be descending on your porch asking for treats. Are you ready? Ensure your fr…
Keeping your carpets clean isn't always the easiest task when you have children or pets in the home, but bare floors are less warm and comfort…
The first few years of your child's life include a lot of sleepless nights, but being able to check on your baby without getting out of bed ca…
If you plan your Halloween costume in July, can't wait to eat buckets of candy, and are planning a Halloween party this year, this handmade de…
Ruby Mountain HVAC Refrigeration LLC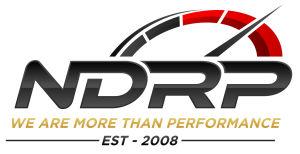 Neff's Diesel Repair & Performance