SAN FRANCISCO (AP) — For Eloy Martinez, returning to Alcatraz Island meant a joyous reunion with people he hadn't seen in decades. It also bro…
New electric vehicles, several new small SUVs, a redesigned compact car, a plug-in version of Toyota's top-selling vehicle and a futuristic el…
PULLMAN, Wash. (AP) — The apple tree stands alone near the top of a steep hill, wind whipping through its branches as a perfect sunset paints …
For the first time, the U.S. Education Department has published data allowing students to compare salary and debt levels for specific college …
With software developer jobs in such high demand, it's not surprising that wages in these occupations have also outpaced the national average.
A WalletHub study has determined which states in America are the most and least diverse. 
Buy guide: Chances are there's at least one TV binger on your gift list. Why not go all in for the holidays and wrap up something on-point?
PULLMAN, Wash. (AP) — The apple tree stands alone near the top of a steep hill, wind whipping through its branches as a perfect sunset paints …
HOUSTON (AP) — An ammonia leak that contaminated all three of the Houston Food Bank's refrigerated storage areas has forced it to dump 1.8 mil…
A man is suing Burger King because the meatless Impossible Whopper is cooked on the same grill as meat products, the lawsuit alleges.
Dinner menus are now crowded with mixed greens bowls, savory stews and casseroles, which can create a quandary when it's time to set the table.
LOS ANGELES (AP) — "Breakfast, Lunch & Dinner" host David Chang says he understands why critics are comparing his new show to work done by…
Hard winter squash is a delicious and versatile vegetable that can be used as a side dish, in fillings for ravioli or lasagna, as a noodle alt…
Plane travel is rarely comfortable, and frequent trips between family members around the holidays can put a crick in your neck. That's where t…
With a larger variety of smartphones on the market and single houses using both iPhones and Androids, charging your phone isn't always easy wh…
Americans recycle only about one-third of the solid waste we generate. A behavioral scientist argues that with the right motivators, we could do more.
If you have a dog owner on your holiday shopping list, there's one gift you know they'll love. This DNA test kit for dogs by Embark has rave r…
More than 7.9 million Americans work exclusively from home, which is up from 4.8 million in 2005.
Do you really need to spend thousands of dollars on a CNC plasma cutter to make intricate cuts in hard steel? Andy investigates.
Want an iPhone for just $5 a month? Or do you need some tips for taking full advantage of your Amazon Prime account? Here's some help.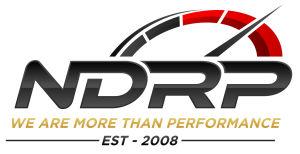 Neff's Diesel Repair & Performance