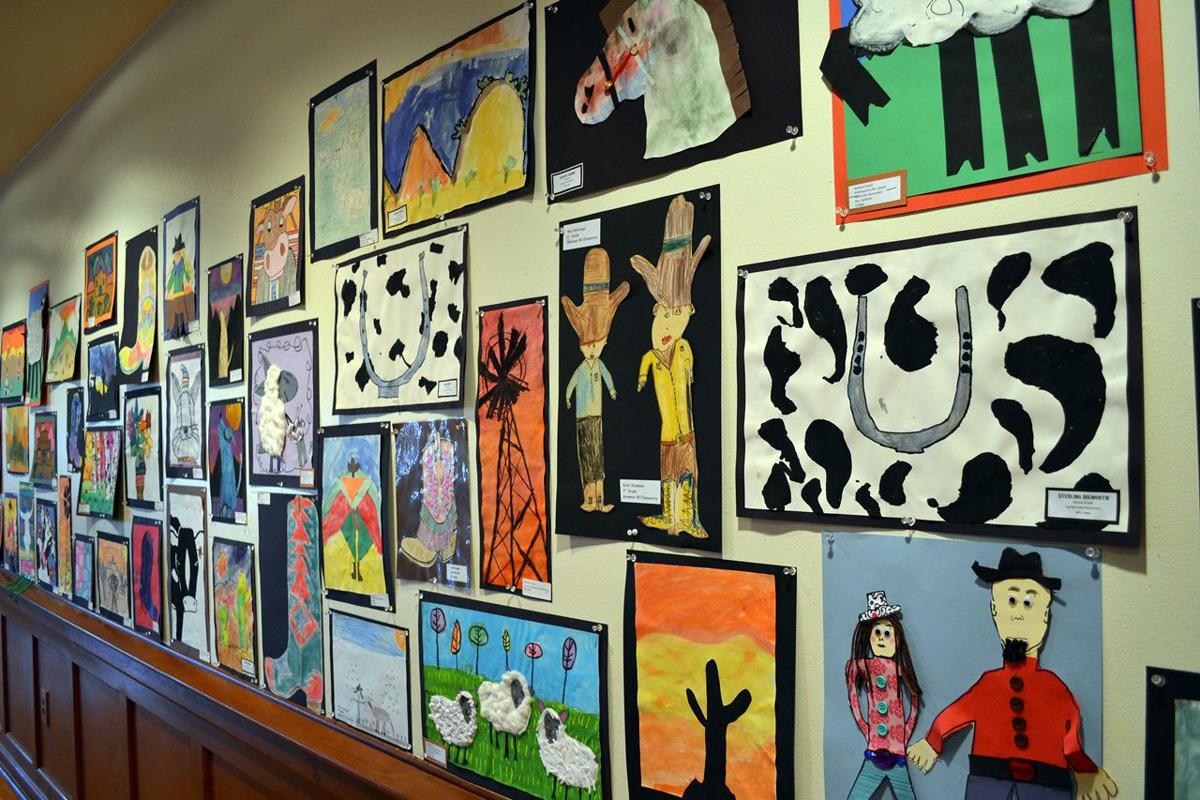 The 36th National Cowboy Poetry Gathering has something for old ranch hands, young'uns, and teens alike.
Start 'em young and encourage a future audience member The Western Folklife Center sponsors activities our younger Gathering goers and their adult companions can enjoy together, including:
Story Time for the wee ones (children ages 3-5) at the Elko County Library. Tuesday, Wednesday, and Thursday, 10:30 a.m., 720 Court Street. Admission is free. Wednesday's Story Time features Wyoming horsewoman and poet Maria Lisa Eastman.
Teen Poetry & Music Open Mic showcases a variety of classic, cowboy and contemporary selections performed by the next generation. All teens are welcome to sign up to participate.
Wednesday, 5:00 pm, G Three Bar Theater. Admission is free. Sign-ups start at 4 p.m. at the Western Folklife Center.
You have free articles remaining.
Play music together in the Bones Workshop with this family-friendly traditional rhythm instrument. Thursday, 1- 2 p.m. Cost is $25 per person. Bring your own bones, or buy a set in our gift store before class.
Young Buckaroo Open Mic, for performers 18 and under, is one of those heartwarming (and popular) events where all the seats are taken and people line the wall. Pro-tip: get there in time. Thursday, 6:15 p.m., Turquoise Room Elko Convention Center. Admission is free. Sign-ups start at 5:45 p.m. outside the Turquoise Room.
Square Dance for the Family workshop includes live music and square dance instruction tailored for the whole family. No experience necessary. Wear your dancing shoes!
Saturday, 10:30 am to noon, Basque Club. Cost is $5 for adults, free for kids under 18 accompanying adults.
Meet music stars and hear about their lives in a Conversation with Hot Club of Cowtown. Fifteen albums in, the three members of Hot Club of Cowtown will talk about living the dream, traveling the world, creating music, writing songs, and finding inspiration. Audience questions are welcome. Share this experience with your favorite teen Saturday, 1-2:30 p.m. Cost is $25.
The Ranch Family Show features three families sharing their music and poetry. Saturday, 3 p.m., Elko Convention Center Auditorium. Cost is $30 and is free for ranch families. See the ticket office for more information.
Create your own brand, listen to cowboy records on a vinyl turntable, circle 'round for a reading of Joyce Carol Thomas's "I Have Heard of a Land," and learn about the African American pioneer spirit. Hosted by Vania Kinard. Saturday, 1-2pm, Silver Room, Elko Convention Center. Free for kids under 18. Kids must be accompanied by an adult.