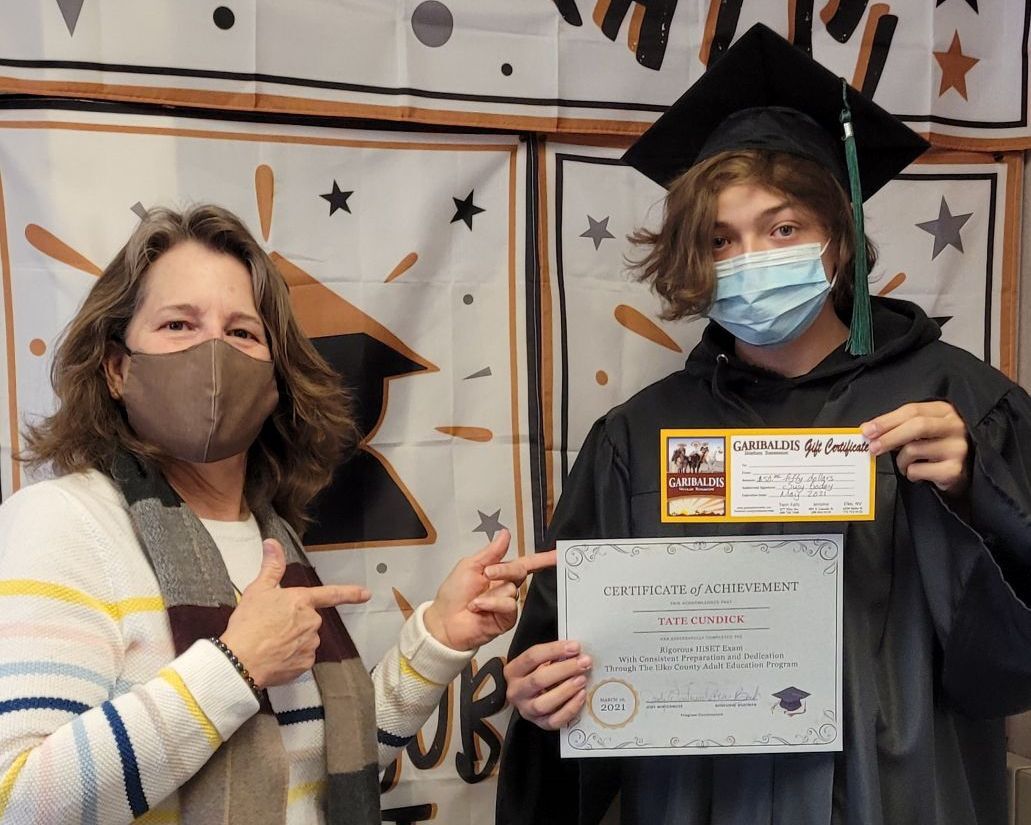 ELKO – The Adult Education Program congratulates Tate Cundick on passing his high school equivalency test.
Cundick, 17, received his HiSet certificate in March and a gift certificate from Garibaldi's Mexican Restaurant to recognize the achievement.
He said his mother found the program after they searched for an option to finish high school sooner than planned.
"I was going to have to be in high school until I was 21, and I decided to look for a program to earn a diploma," Cundick said. "My mom found the adult education program and decided to get me in."
The HiSet, which is a battery of five tests covering math, reading, science, social studies and a written essay, took just a matter of weeks.
"It took me eight weeks to complete my HiSet and earn my high school equivalency certificate," Cundick said.
At first, he admitted to having doubts and concerns about the difficulty of the exams, but pretests settled his fears.
"It helped to set me up and show me what to expect on the test," Cundick explained.
He praised the program and the instructors for making the process "as comfortable as possible."
"My time there was great, and in the end, I graduated," Cundick recalled. "It's a very good program with lots of help and encouragement. With the help from the instructors, it made doing my HiSet very easy and worth all the work in the long run."
Now, Cundick said he is eying a move to the Pacific Northwest.
"I plan on moving to Washington and getting a job with my dad's company. I do not plan on furthering my education, but I think that I have a lot of opportunities there," he said.
The Elko County Adult High School would like to thank Garibaldi's for their generous support. If anyone would like to donate or sponsor a future student, please contact the Adult High School at 775-753-2233.
Below is a collection of photos from the Adult High School Program between 2016 and 2021.
Adult High School Education 2016-2021
Julio Avila and Judy Wintermore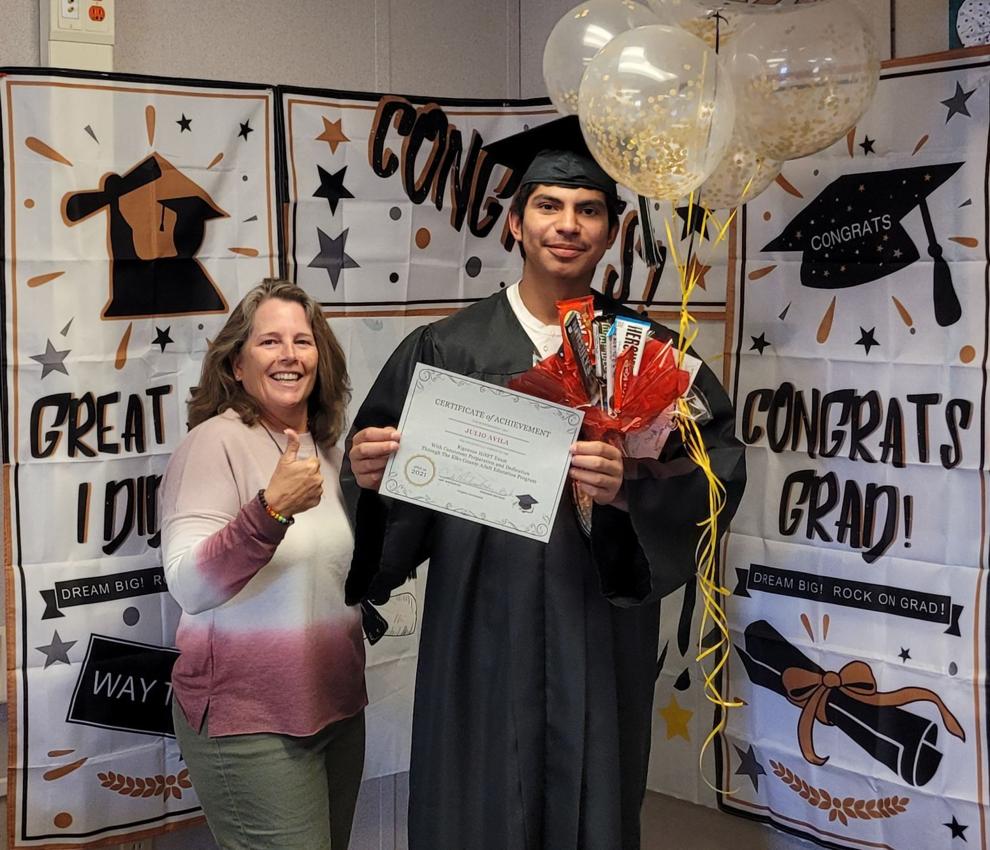 Jared Grisham and Roseanne Boatman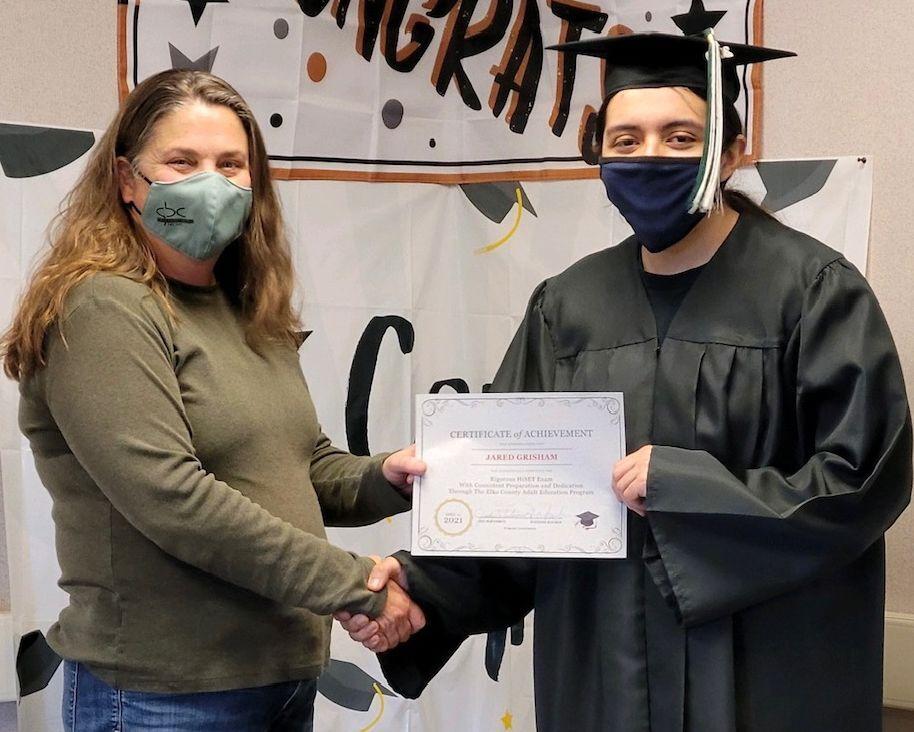 Sequoia Villegas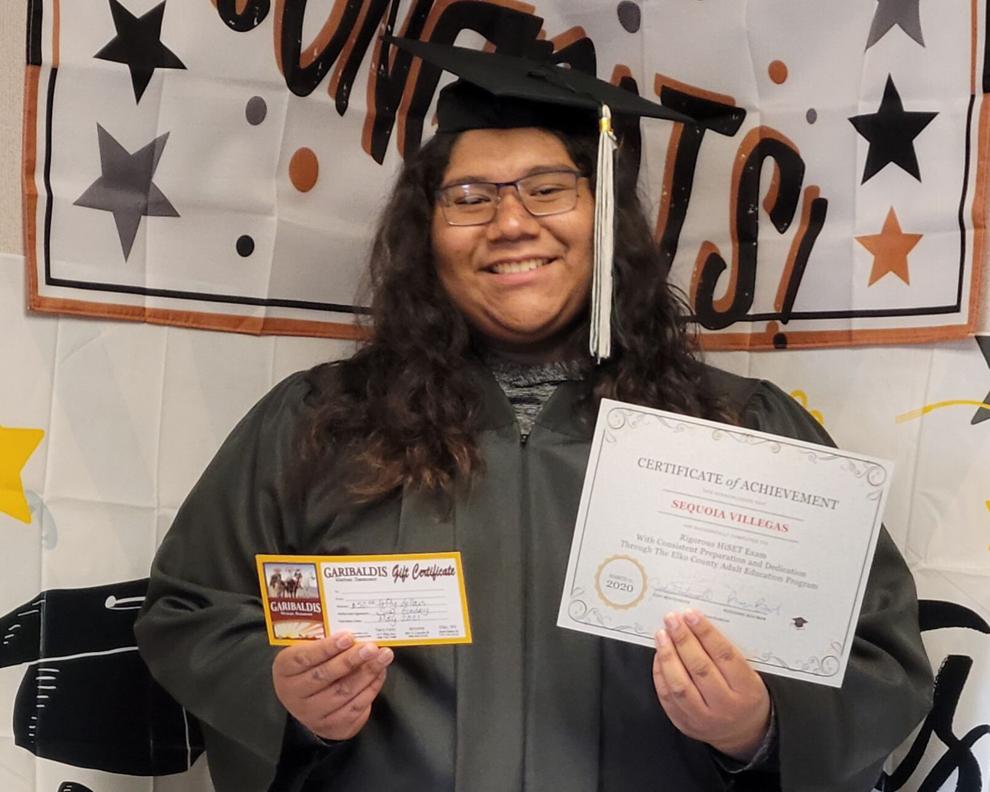 Tate Cundick and Roseanne Boatman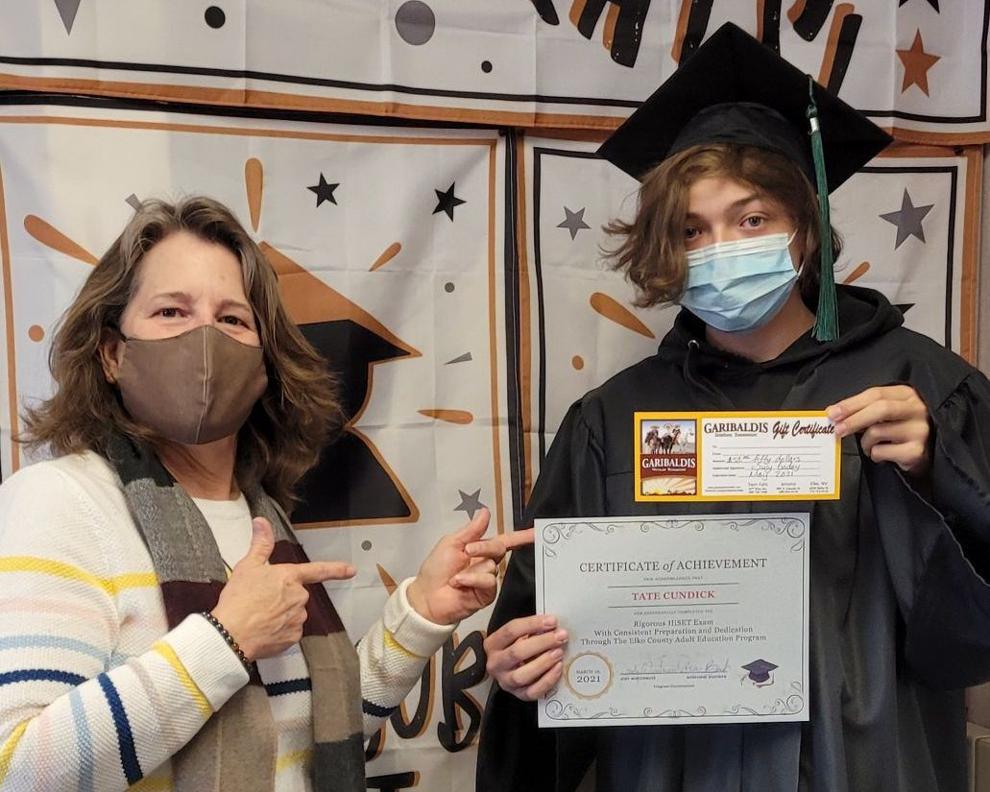 Roesanne Boatman and Jayce Moseley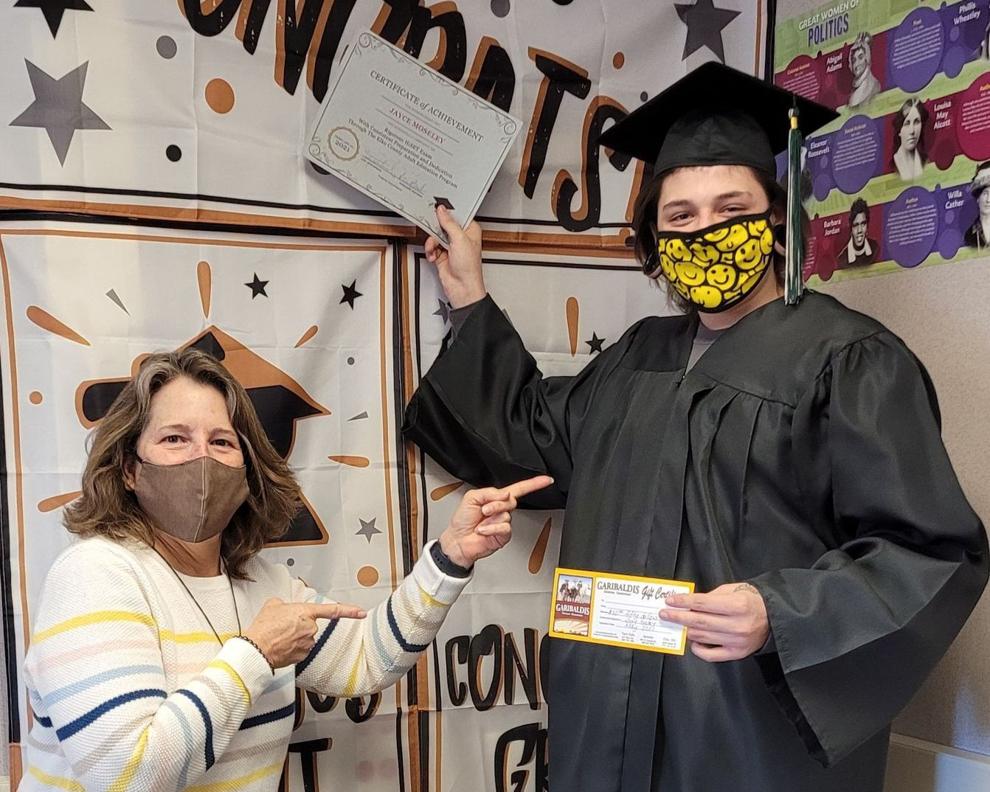 Madison Garcia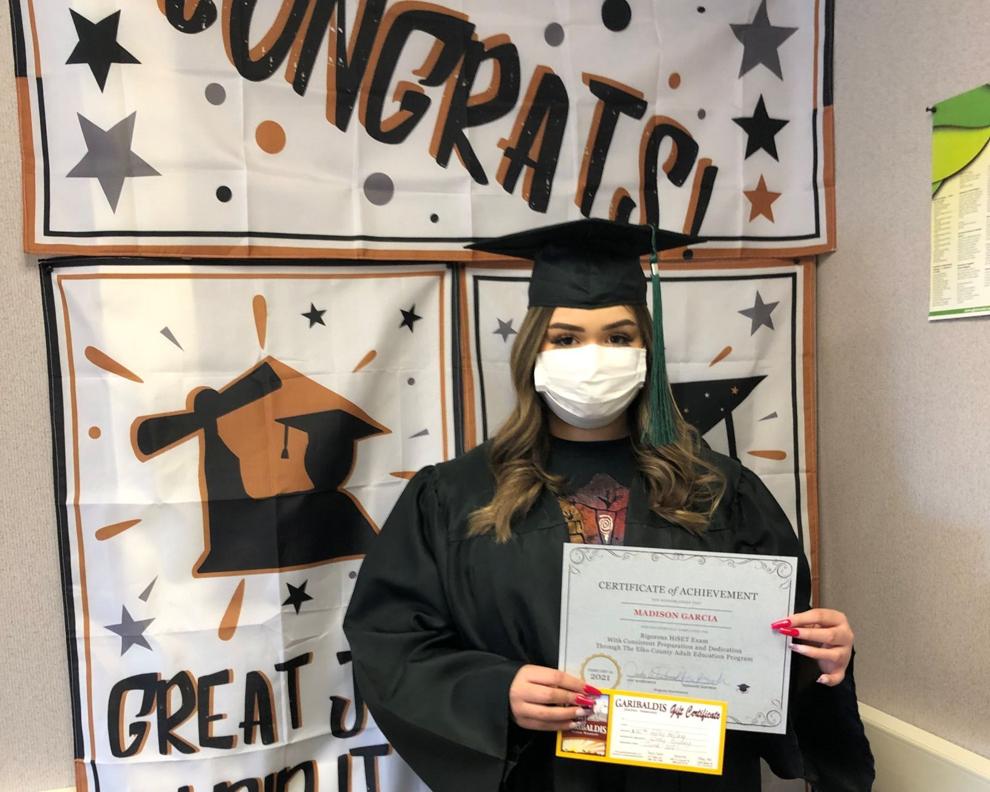 Jamie Naney and Judy Wintermote.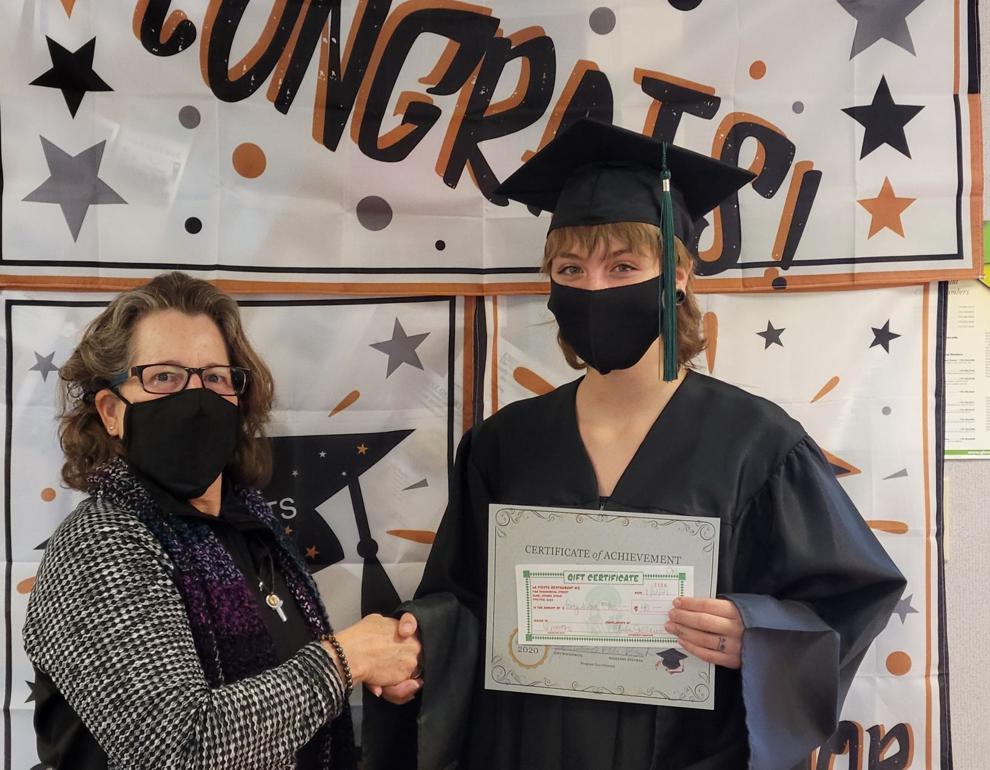 Beau Piffero and Roseanne Boatman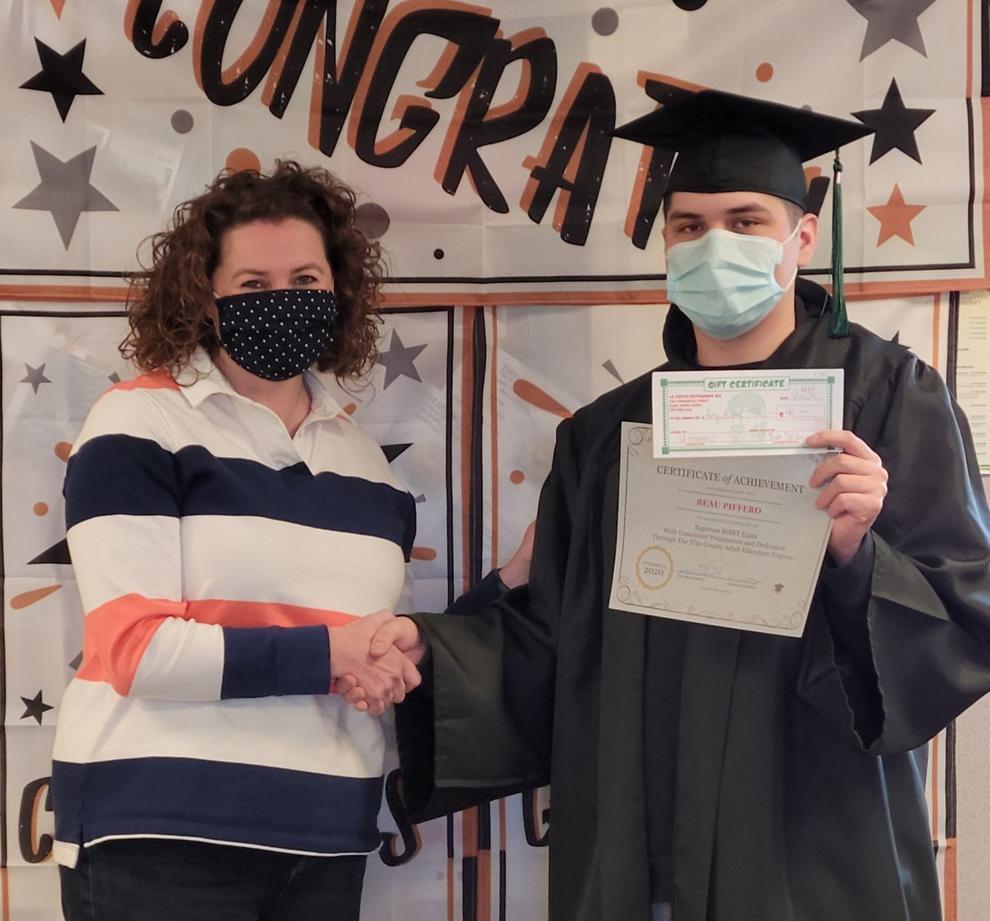 Judy Wintermote and Michael Lucero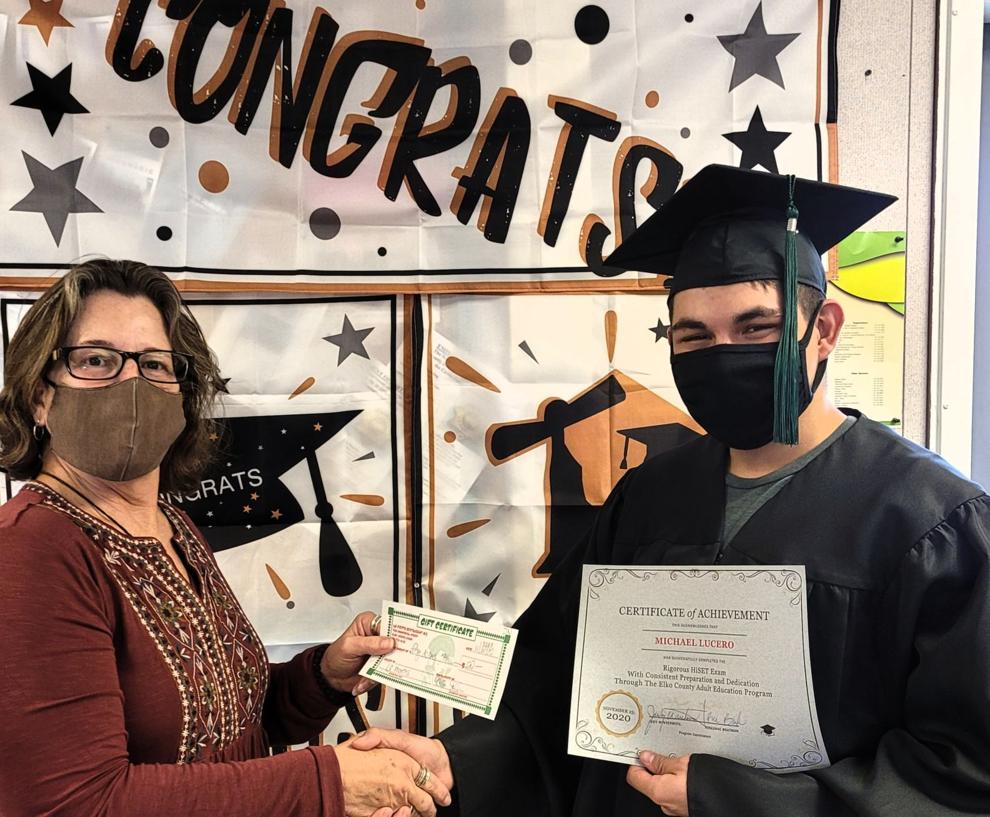 Aayden Hahn-Allen and SRO Sgt. Bribiesca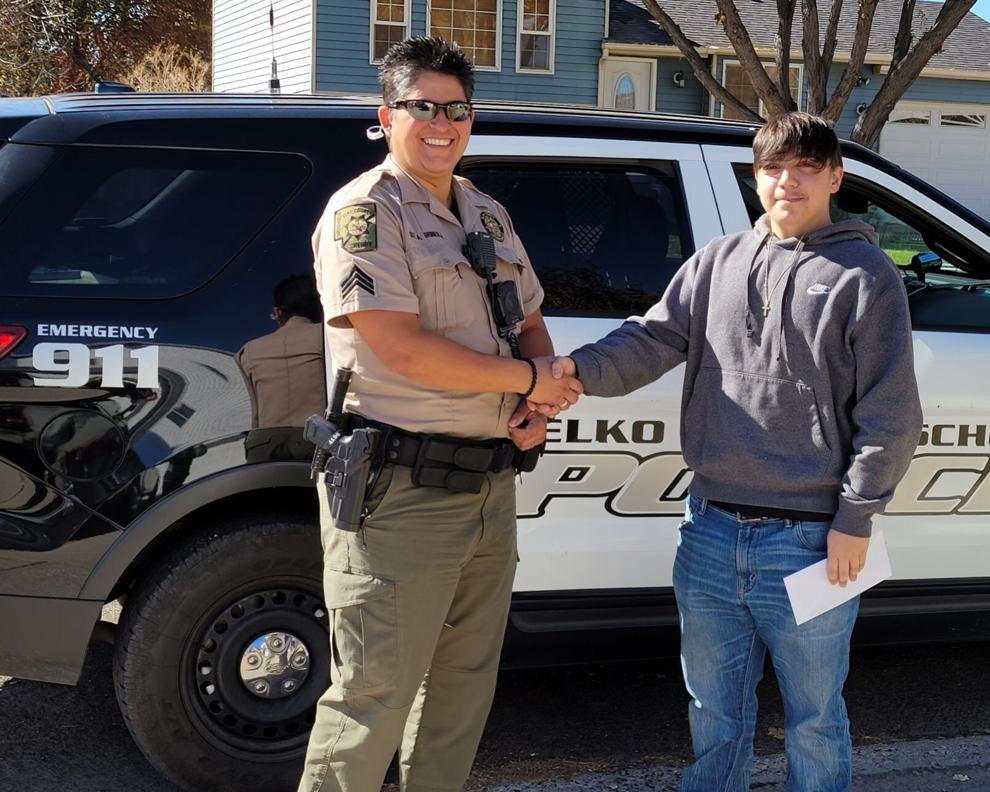 Graduates from Adult High School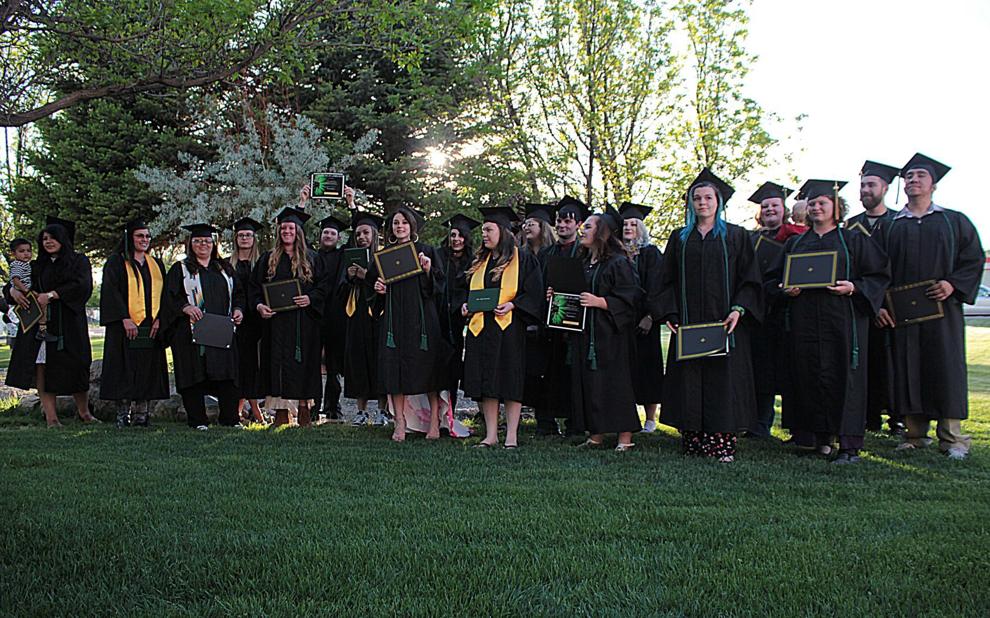 Recording the moment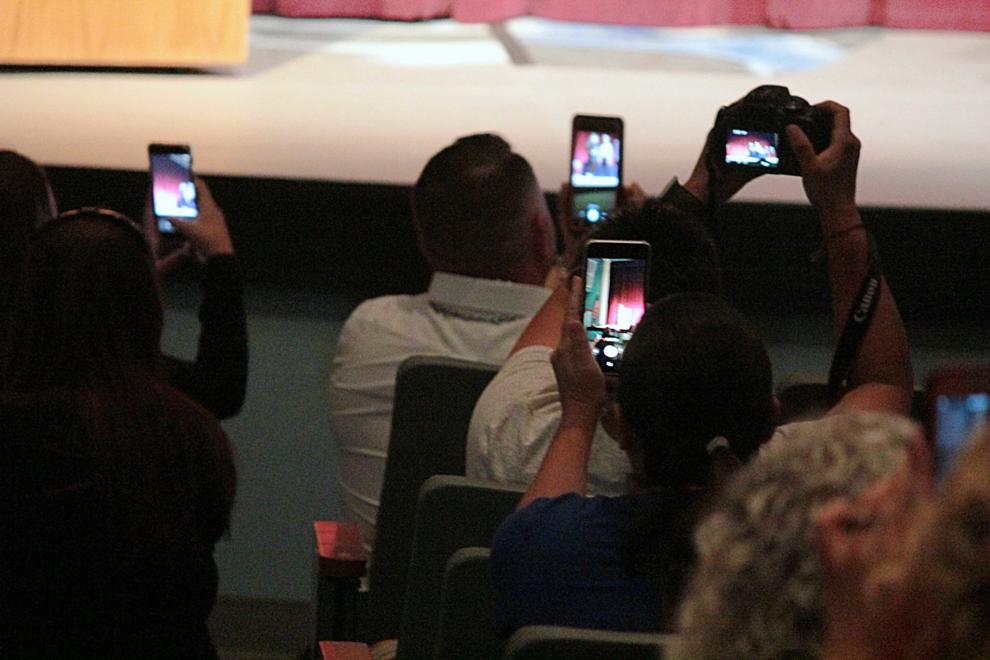 Echo Skinner and Amisa James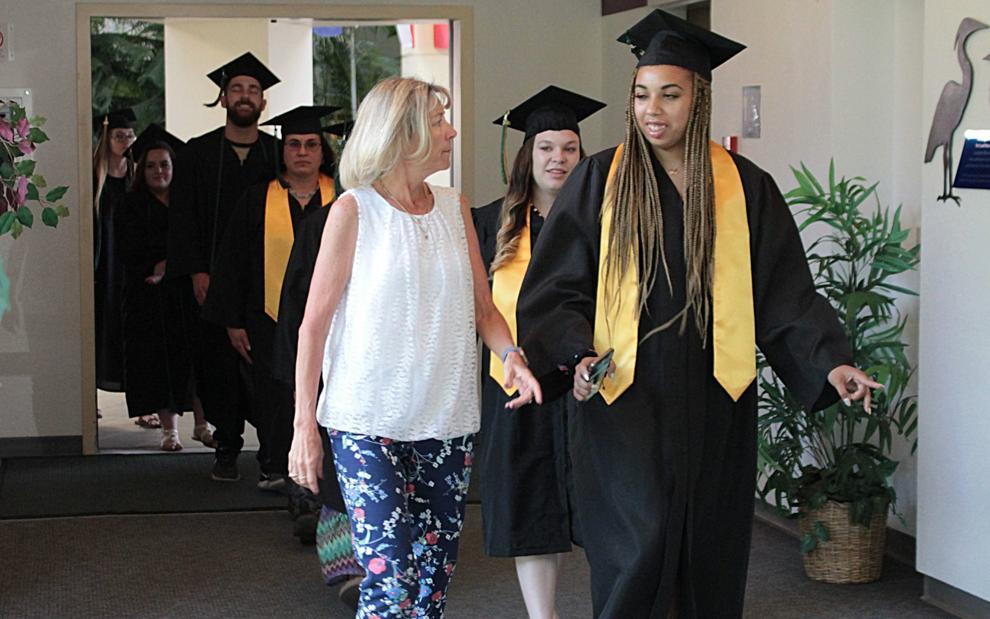 Adult High School graduates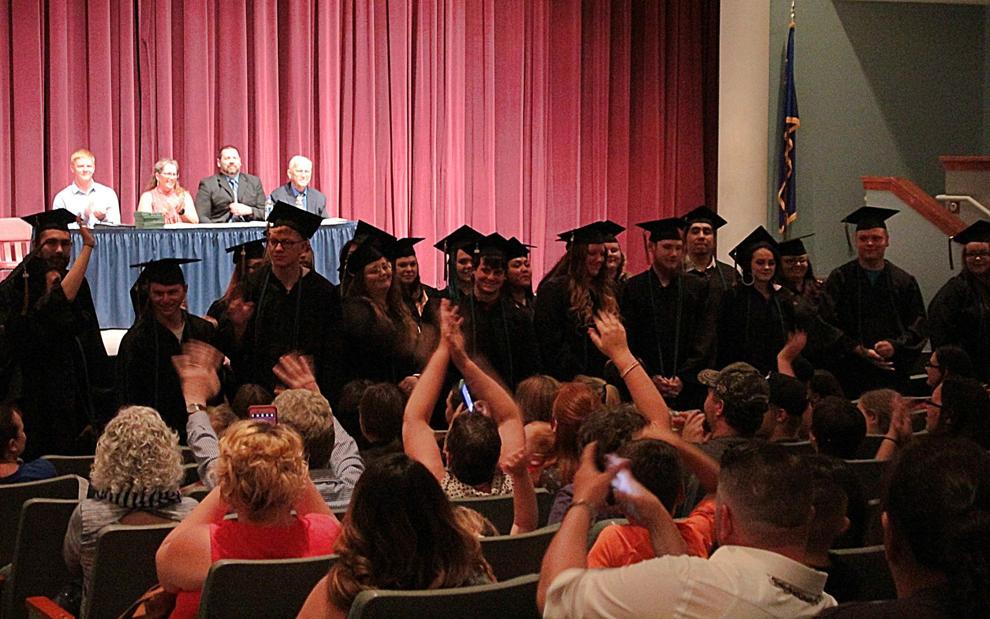 Adult High School class of 2018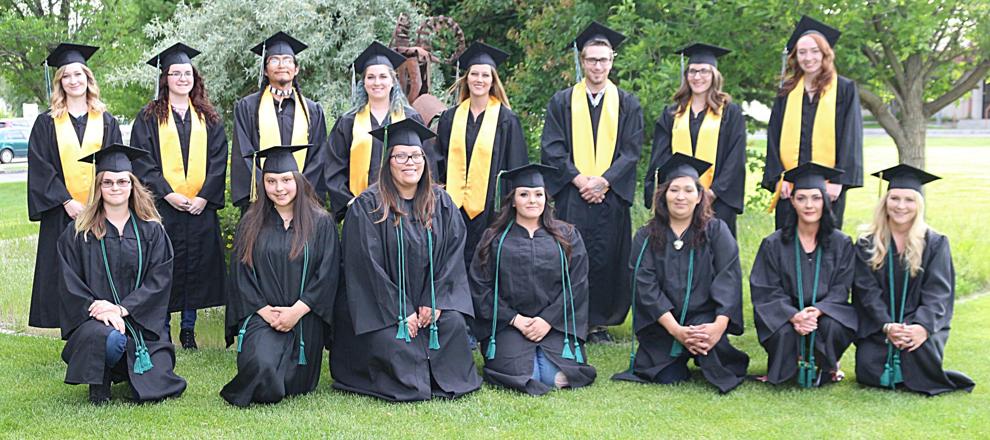 Adult High School graduation ceremony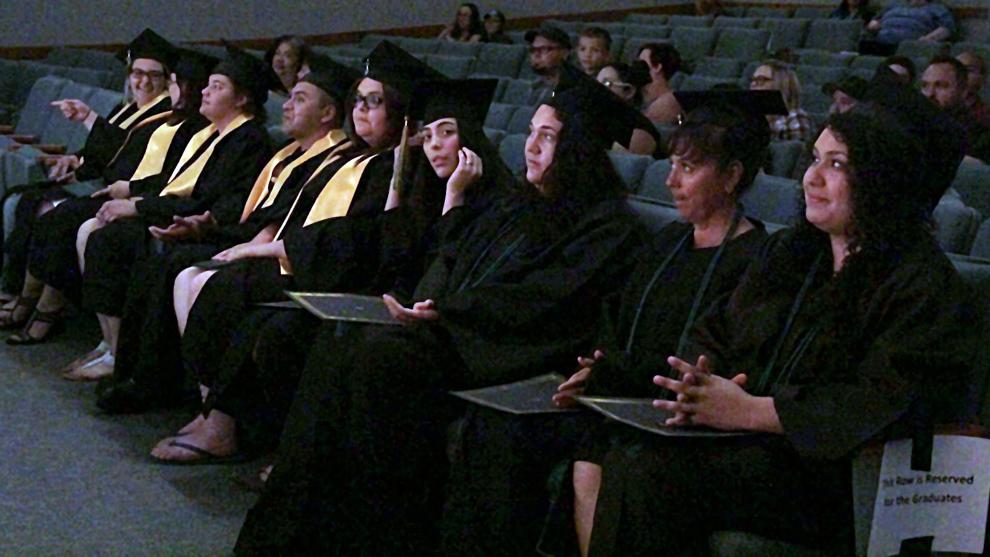 Adult graduation