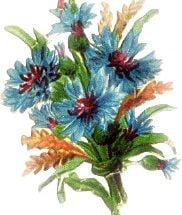 March 24, 1940 – June 17, 2020
Carson Byrne Stinnett, born March 24, 1940 in Lexington, VA and died June 17, 2020 in Eureka, NV. He grew up in West Virginia and Ohio, and loved the woods he played in as a child. He often talked of moving back there.
He served his country in both the Army and the Air Force. He finished his Air Force career in Austin, TX where he met his soon to be wife Francine. His next destination was California, where he worked in a gun shop repairing rifles, and testing a newly developed hand gun called the Auto Mag. A few years later he and his family moved to Carlin, NV where he learned to assay for gold. He became chief assayer at Cortez Gold Mine in Crescent Valley, and tested and received Umpire Assay status. An umpire assayer is used when the assay from the mine and the assay from the refinery don't agree. A sample is sent to the umpire assayer for a definitive answer. He worked for several mines in Nevada and built from an empty building to a thriving business an assay lab in Sparks, NV. His final job was at the Homestake Mine in Eureka where he purchased land and built a home.
He is survived by his wife Francine, and his children David and Mary. His family is grateful for the care he received during his illness from Eureka Clinic and Genesis Home Health.
Obituaries Newsletter
Sign up to get the most recent local obituaries delivered to your inbox.