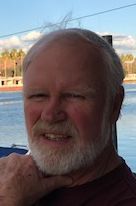 March 20, 1948 – July 29, 2019
You have free articles remaining.
Donald Leigh McLean passed away unexpectedly on July 29, 2019 in Boise, Idaho at the age of 71. Don is survived by his wife, Sharon, and his son, Colin McLean, of Elko; grandchildren, Trever McLean, Alesia McLean, and Erik McLean all of Twin Falls, Id; and six brothers and sisters in Fruitland, Washington. Don is predeceased by his son, Leigh McLean, his parents, Leigh and Marie McLean and his brother, Lawton McLean.
Don and Sharon moved to Elko when Don graduated from the University of Arizona, in Tucson, in 1987. From 1987 until 2012, Don worked for Newmont, Baroid, and Halliburton. In 2012 Don and Sharon moved into their 5th-wheel to take up a life of travel and gold prospecting. Sharon and Don bought a house in Meridian, ID in 2017 and continued to travel and be part-time residents of Meridian. A celebration of life will be held in Fruitland, WA in the spring.