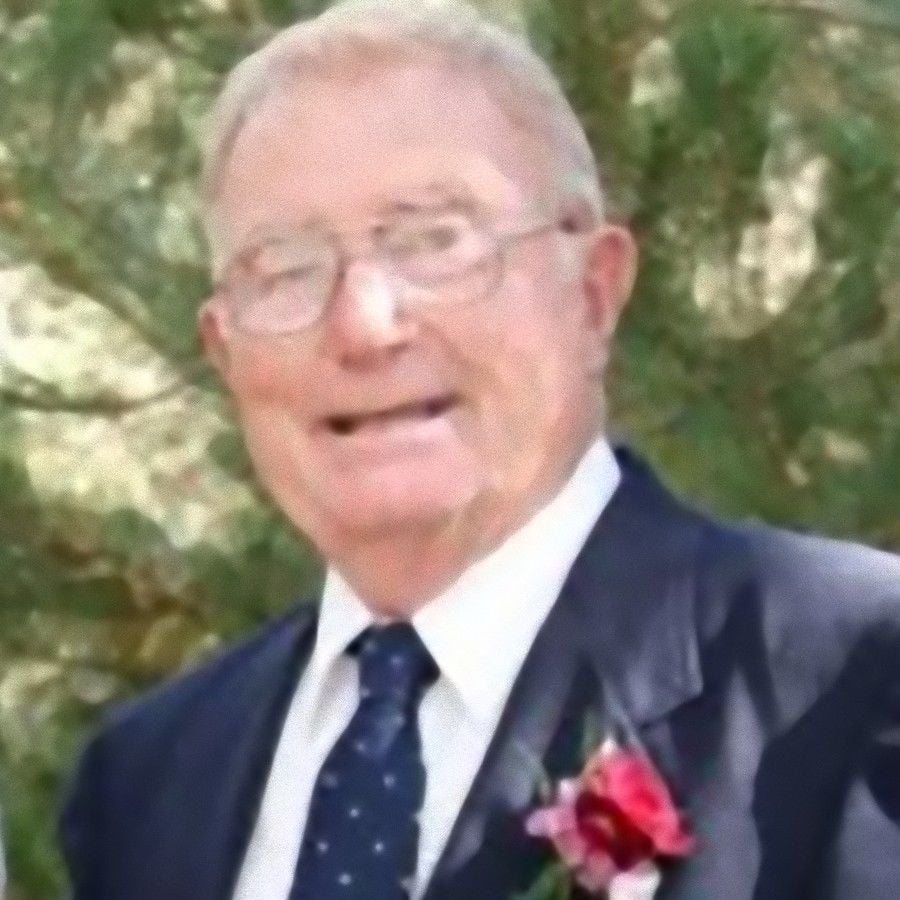 November 2, 1931 – July 16, 2017
Frank was born in Sacramento, CA, to Basilio Yraguen and Benedicta Apraiz Yraguen on November 2, 1931. He began kindergarten in Elko knowing no English, speaking only Basque and Spanish, and graduated from Elko High School in 1949. One of his proudest achievements was serving as quarterback on Elko High School's first football team in 1948. During his younger years, Frank was employed at Anacabe's Elko General Merchandise.
Frank was employed as a bookkeeper for Elko's four electric companies – Elko Lamoille Power, CP National, Nevada Power and Nevada Energy – for 38 years, all while sitting in the same chair; he retired in 1989. He played first baseman for the Elko Basque softball team for many years and was a member of the Elko Lodge of Elks #1472. Frank also served as Grand Knight and District Deputy of the Knights of Columbus #2511. He was an avid hunter and enjoyed gardening.
Frank is survived by his wife of almost 62 years, Rose Marie (Rosie) Domingo, and three daughters, Linda (Santiago) Lopez, Sandra Schroeder, and Mary (Todd) Seal; grandchildren Angela Seal, Paula (Scott) Hlade, Brian Seal, Alexa and Raymond Schroeder; and great grandson, Jameson Eyman. He was preceded in death by grandson Mark Allen Seal and great grandson Kaden Thomas Runyan.
Services will be held at St. Joseph's Catholic Church at 10:00 a.m. on Thursday, July 20th, with burial following at Burns Memorial Gardens.