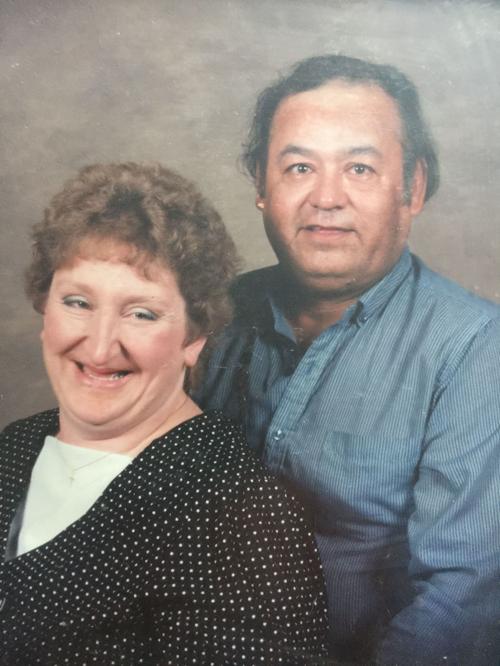 April 15, 1941 – May 7, 2019
Gerardo Coronado Cruz, 78, passed away peacefully surrounded by family on May 7, 2019 at the University of Utah Hospital in Salt Lake City.
You have free articles remaining.
Gerardo was born on April 15, 1941 near Cumeral, Sonora, Mexico. He was born a twin to brother, Hector, and thus was known to his family by the nickname, "Cuate". He married his wife of 41 years, Cheryl Siri, in Elko, Nevada on October 4, 1974. Together they had two children. Their daughter Candy Coronado Booth who resides in Spring, Texas, and their son Jerry Coronado Jr. of Elko. They also had a dearly devoted niece, Tina Garcia, also of Elko, who was more like a daughter.
Everyone who knew "Jerry" loved him. He was known for his kind, generous heart. He was happy with the simple things in life, and was always willing to help someone in need. He loved to sit and chat with anyone willing to talk about life, politics, and ideas. He was a nurturer and the glue to his family. He will be greatly missed, but has left a legacy of how to live and love.
Jerry was preceded in death by his wife, Cheryl Siri who he missed greatly, his parents Julian Coronado and Tomasa Cruz, and his brother Hector Coronado. He is survived by four siblings; Julian Coronado, Maria Luz Silva, Humberto Coronado (All of Mexico) and Gloria Gallego of Phoenix, Arizona. He is also survived by children; Candy (Buck) Booth; Jerry Corondo, and Tina (Pete) Garcia, and grandchildren; Brooke (Edward) Santillan of Elko, and Sofia, Abram, and Olivia Booth of Spring, Texas. He was also lucky enough to call many other loved ones, in-laws, cousins, nieces and nephews. Although we will miss him, we know he had many loved ones waiting on the other side to welcome him home.
The family will hold a Celebration of Life at 1pm on Saturday, May 11th at the Church of Jesus Christ of Latter Day Saints. 3001 5th St. Everyone is welcome.