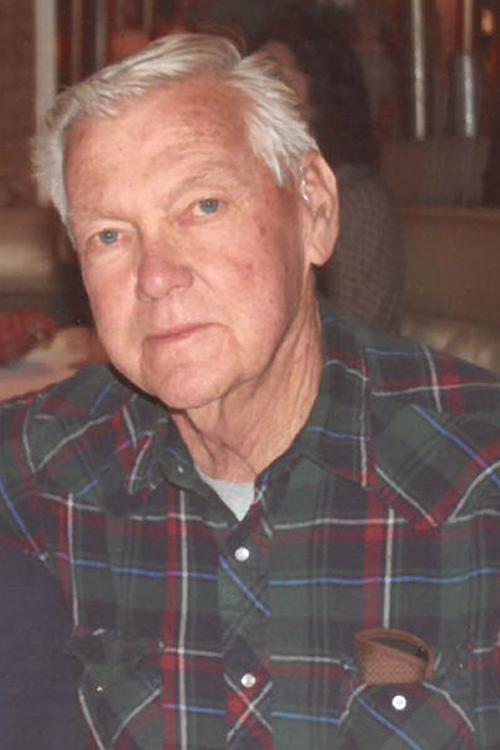 May 7, 1942—December 2, 2019
James "Jim" Nethery died at his home in Carlin on December 2, 2019 at the age of 77. He was born in Carlin to James L. and Leona H. Nethery on May 7, 1942. He graduated from Carlin High School in 1960 and immediately began a 46 year career with the railroad, retiring in 2006.
You have free articles remaining.
He was predeceased by his parents, and recently by his oldest sister Leona K. LeBroke. He is survived by two sisters: Betty Pearson of Carlin, and Mary Trudell of Sparks.
He is also survived by his loving wife of 39 years, Barbara "Barb" Nethery of Carlin, his three children: Russell Nethery (Joey) of Carlin, Jayme Worley (Chuck) of Wyoming, and Shirlene Greene (Raymond) of Arizona, his three step children, Andy Carlson (Deanna) of North Carolina, Jeff Carlson of New York, and Joni McGinty (Bill) of North Carolina. He also leaves five grandchildren: Trey Anderson, Holly and Michelle Carlson, and Ryan and Connor McGinty and two great grandchildren, all who loved their "Grandpa Jim." Other survivors are his special cousin, Ruth Young of Carlin, and his best friend of over 50 years, Dick Bitton of Lamoille, and sisters-in-law, Virginia DeVoe of Carlin and Lynda Booth of Elko, and many cousins, nieces and nephews.
There will be a celebration of life in the spring. Donations in Jim's memory can be made to: Alzheimer's Research, 225 N. Michigan Ave. Chicago, Il. 60601.
A Special thanks to Doctor Hogle for his friendship and excellent care throughout the years.