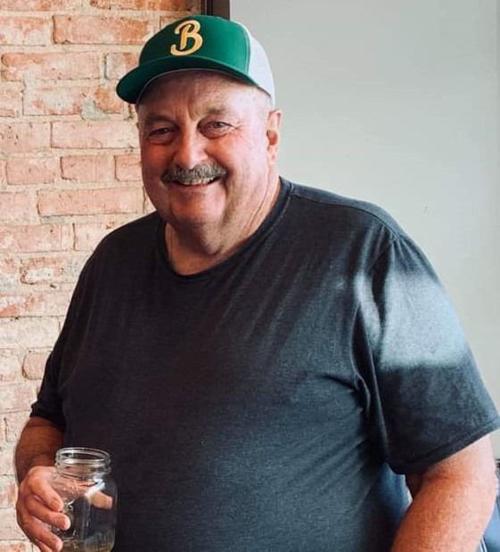 May 26, 1949 – October 14, 2019
James Phillip Haskins passed away on October 14, 2019. Jim was a devoted, dedicated and loving husband and father, as well as a teacher, coach, mentor and friend to many.
Born May 26, 1949 in Redlands, CA, Jim's family later moved to Bishop, CA, where he spent his time fishing, playing sports, and enjoying the wilderness in the mountains near Bishop. After graduating from Bishop Union High School, Jim attended Bakersfield College for two years where he played basketball. Northern California came calling after that, where Jim became a Humboldt State University Lumberjack. He graduated with two degrees, one in Biology ('72) and one in Physical Education ('76). Jim was also an assistant basketball coach and it was at Humboldt State where he met his wife, Elizabeth, and the two were married in December of 1974.
You have free articles remaining.
Jim and Liz packed up the family and moved to Nevada, where Jim began a high school coaching and teaching career that spanned 30 years for Elko County School District. Jim taught Science and P.E. at Owyhee (1981-85) while also coaching varsity football and basketball. This was followed by time spent at Elko High School ('85-93), where he taught biology and coached J.V. and Varsity basketball while also serving as an assistant varsity baseball coach.
In 1993, Jim moved to the brand-new Spring Creek High School. He taught biology and was the school's first-ever varsity baseball and basketball coach. Though he only coached varsity baseball for the first two years, he continued on at SCHS as an assistant coach, where he manned the first-base coach's box, wearing his lucky number '13' until his retirement in 2011.
Jim remained active in retirement, finding time to swim laps at the pool, hit the treadmill at the gym, and traveling multiple times a year. Though no longer coaching, Jim was still an avid fan of sports, watching games, following along online, and attending events in person.
Jim was preceded in death by his parents, Willis and Martha and sister Mary. Jim is survived by his wife of 45 years, Elizabeth, sons, Jason and Chris; daughter, Lisa (Joey) Arnold; four grandchildren, nieces Kristy and Cheri; uncle, Carroll and numerous cousins.
Jim will be interred in Bishop, CA, alongside his parents, sister, and grandparents. A Celebration of Life will be held November 2, 2019 from 2-4 pm in the multi-purpose room at the Spring Creek High School gymnasium (14550 Lamoille Highway, Spring Creek, NV 89815). In lieu of flowers, the family asks that you please donate to the scholarship, alumni, or athletic fund to an educational institution of your choosing.