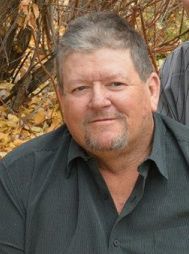 May 20, 1958 – July 17, 2019
You have free articles remaining.
John was a loving son, brother, husband and dad. He loved NASCAR and building model cars in his man cave. He was a proud United States Air Force Veteran and avid supporter of the POWIA unit as his father is still missing from Vietnam. John loved the outdoors, fishing and spending time with his family.
John is survived by his mother, Marilyn Fratto; wife, Kay Moore; brother, Allen (Mary) Fratto; sister, Carol (Carl) Cantonwine; children, LaTiesha, Carrie, Jeremy, Sara, Candace, Amanda, Samantha, Marcus (deceased) and Carinda; and many others he considered "his kids;" as well as, many grandchildren, nieces and nephews.