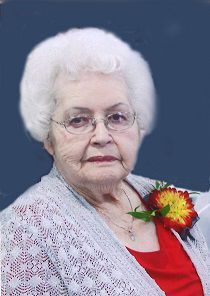 March 5, 1921 – July 13, 2020
Josephine Abalos Roark Kley passed away on July 13, 2020 with her sweet, courageous daughter, Patricia, by her side all the way. She was born to Jose Maria and Josephina Abalos on March 5, 1921 in LaPiedad, Mexico. She immigrated to the United States at age 3. Her father was working for the Southern Pacific Railroad and was able to bring his family with him. The family settled in Montello, Nevada where she attended school. After graduation Josephine met and married Clonnie Roark. They had three daughters that survive her; Phyllis (Oliver) Breschini Elko NV; Patricia Butterfield (Jerry, deceased) Ogden, UT and Shirley (Jean) Iribarne, Elko, Nv. They later divorced and she met and married Arthur Kley on April 30, 1960. They had one son, William (Rhonda) Jacksonville, FL.
While living in Montello Josephine owned and operated the Montello Grocery Store. She did it all including butchering her own beef. When she moved to Ogden she worked in culinary for a short time before she went to work at DDO where she continued to work until her retirement.
Josephine loved traveling, camping and fishing with her husband and his family until their deaths. Her favorite hobby was cooking and canning. Josephine was always "cooking off a roast" when being visited by family and friends. She loved going into the fields and picking her own tomatoes, corn and fruits. She spent may fun times helping her daughters and granddaughter pick the right jars and fruits to can. They will always cherish these times. Josephine loved spending all the holidays and birthdays with her children and grandchildren. The family always had a special day to celebrate with Gramma JO. It brought her such great joy to welcome each new baby into the family. She was always up for a good game of Pinochle and played up till Mother's Day this year…a remarkable mind!! Josephine was so proud and happy when she became a United States Citizen and was able to vote.
Josephine is survived by her children, 13 grandchildren, 19 great-grandchildren, 19 great-great grandchildren and a great-great granddaughter to be born this September and her sister Mary Louise Toyn, her best buddy, confident and "partner in crime" all their lives. She was preceded in death by her two husbands; parents; 2 brothers; 2 sisters and her grandson, Troy Butterfield.
A viewing will be held from 12:30 to 1:45 p.m. on Saturday, July 25, 2020 at Myers Ogden Mortuary, 845 Washington Blvd. followed by funeral services at 2 p.m. Interment will be at Ben Lomond Cemetery in North Ogden.
Obituaries Newsletter
Sign up to get the most recent local obituaries delivered to your inbox.