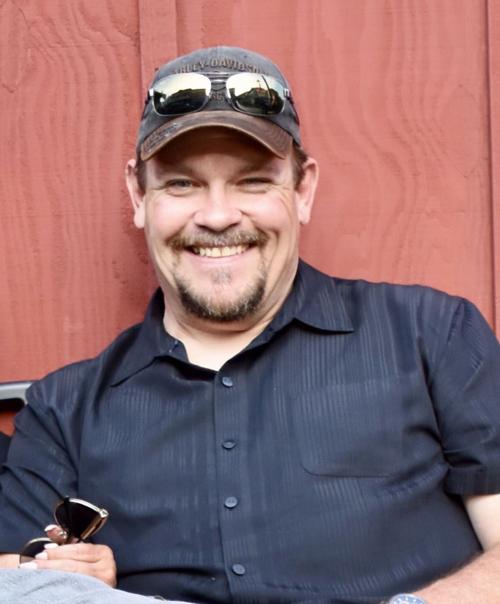 November 2, 1968 – April 22, 2019
Kirk Lee Brush, age 50 passed away April 22, 2019 at Huntsman Cancer Institute in Salt Lake City, UT from cancer. He was born November 2, 1968 in Fillmore, Utah to Bryce and Nancy Brush.
You have free articles remaining.
Kirk grew up in Delta, Utah where he attended school and graduated from Delta High School in 1987. Kirk married his high school sweetheart, Carrie in 1989 in Delta. Kirk and Carrie made their home in Carlin, NV for the last 30 years, later welcoming two daughters; Jordan and McKenna Brush.
He worked at Barrick Goldstrike as a heavy equipment operator for 31 years, which was his pride and joy. Kirk made numerous friendships throughout the years, but nothing gave him more joy then being a father to his two beautiful daughters. He was a selfless human being never putting himself before his family's needs and never once complained during his last 12 days after finding out his diagnosis of cancer. Kirk's only concern was his family. That is just how special he really was.
Kirk is survived by his wife of 30 years Carrie Brush, daughters, Jordan and McKenna Brush; sister, Cammie (Richard) Bochman; many aunts, uncles and cousins. He was preceded in death by his mother, Nancy Jordt; father, Bryce Brush; brother, Kyle Brush; grandparents, Wilfred and Phyllis Munster and Dee and Mara Brush.
A memorial service will be held for Kirk at Saint Joseph's Catholic Church in Elko, NV on May 4, 2019 at 10:30 am with graveside interment to follow at Elko Cemetery. Lunch will be served afterwards.