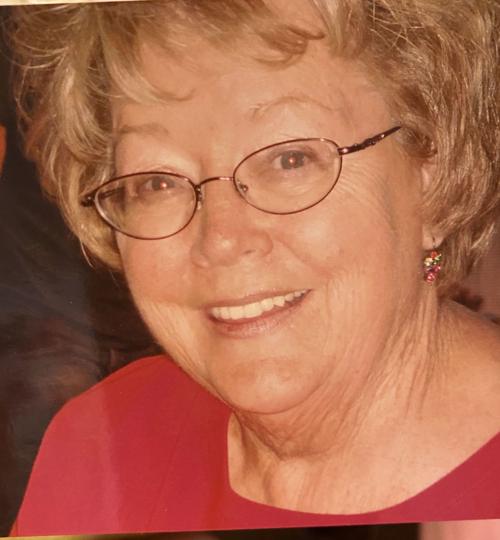 February 17, 1940- May 6, 2020
Beloved wife, mother, sister, aunt and friend, Linda Smith Trontel, 80, passed away peacefully May 6, 2020, at her home in Elko, Nevada. Linda was born February 17, 1940 in Los Angeles to Lindsay Smith and Aileen Stark Smith. She had one sister, Loralee. She was raised in Gabbs, Nevada and attended Gabbs High School where she was a proud Tarantula and a cheerleader, senior class president and prom queen. Linda was active in the Order of Rainbow for Girls and worked in the family owned businesses of the Toiyabe Club in Gabbs and the El Capitan in Hawthorne, Nevada.
After graduating in 1958, Linda attended the University of Nevada, Reno where she was a member of Gamma Phi Beta sorority and held the office of President. She graduated in 1962 with a Bachelor of Science in Education. Linda continued to support her alma mater fervently throughout her life and was a Wolfpack football season ticket holder for many years.
Upon graduation, Linda embarked on her teaching career in Monterey, California for two years. In 1964 she received a call for a position teaching high school physical education and health at Elko High School. It was here at EHS that she met the love of her life, Matt Trontel. The two were married August 5, 1967.
Although she enjoyed teaching P.E., her heart was in guidance counseling which led her to obtain her Masters in Guidance and Counseling from the University of Nevada, Reno in 1972. She held the position of guidance counselor for 34 years, during which "Mrs. Trontel" impacted the lives of so many students.
During her tenure at EHS she was the drill team, song leader, and cheerleader advisor, as well as the Girl's Athletics Association advisor. She is best known for producing excellent cheerleading squads that accompanied many teams to state tournaments. Linda took pride in being "the show" at state along with the pep band. Linda supported Elko High School athletics along with her family. Her late husband Matt was a coach for many years before becoming the Athletic Director and Vice Principal. Linda often told the story of mortgaging their home to purchase a wrestling mat so EHS could have a wrestling program.
Linda traveled extensively with her cheerleaders and sports teams, but she also traveled with the Band of Indians for the Inauguration of President Ronald Reagan among other special appearances. Linda traveled to National Conventions with both FFA and VICA where she chaperoned the events, but also served as a judge. As an outstanding member of the faculty she was selected by Principal Royal Orser to accept the National School of Excellence Award, which Elko High School received in 1983. She traveled to San Francisco to receive that honor for the school.
Linda was a longtime chairman of the Elko High School scholarship committee and often took it upon herself to tenaciously raise funds for the scholarship and encourage businesses and individuals to create scholarships for EHS students. Additionally, Linda championed the Triple E Award given by the scholarship committee and personally donated money each year to keep the award going. Linda loved the community of Elko and was an active member of P.E.O. (a charter member of chapter AD), Delta Kappa Gamma, AAUW, and Kiwanis and held leadership or board member positions in each of them. She was also named Woman of the Year in 1982 by Beta Sigma Phi. Linda served as an officer for Babe Ruth Baseball, but one of her proudest accomplishments was serving as President of Elko Little League Softball. In that capacity she organized and ran several league, city, district, and regional tournaments and ran successful fundraising activities to send teams out of state. The city tournament was named in her honor. She was also a volunteer for the International Cowboy Poetry Gathering each year.
Linda retired in 2008 and she continued to support EHS activities, even traveling to out of town games and especially enjoyed the state basketball tournament. She rarely missed a football game on the road or at home, and she attended every home game whether it was basketball, baseball, softball, soccer or a track meet. Additionally, she continued her EHS homecoming duties by handling the homecoming queen voting and escorting the candidates to their obligations. In 2009, Linda was inducted into the Elko High School Hall of Fame. Everyone that knows Linda will remember her as Elko High School's greatest fan. She truly bled maroon and white.
Linda was extremely proud of her children. She enjoyed supporting them in their sports and school activities and always encouraged them throughout their lives. She was also a social butterfly and loved entertaining, especially during her annual Christmas party where she could show off her beautiful decorations. She remembered everyone and had detailed stories to share no matter how much time had passed.
Linda is survived by her two children, Matt Trontel of Denver and Rachel (Brandon) Henry; her two grandsons, Jackson and Jacob Henry. She is also survived by her sister, Loralee Justus; brother-in-law, Tommy Justus; sister-in-law, Pauline Gacnik and numerous nieces and nephews. She was preceded in death by her husband of 38 years, Matt, and her parents.
Given the COVID-19 pandemic, the family will hold a private service. A celebration of Linda's life will be held at a later date for family and friends.
Linda will be remembered as a devoted wife, mother and grandmother, for her service to the community, a proud EHS supporter, a trusted counselor, and friend to all. Those wishing to honor Linda's memory may contribute to the Matt and Linda Trontel Scholarship at Elko High School, which may be sent to the Elko High School Scholarship Committee, c/o Kelly Bates, 987 College Ave., Elko, NV 89801.
Obituaries Newsletter
Sign up to get the most recent local obituaries delivered to your inbox.