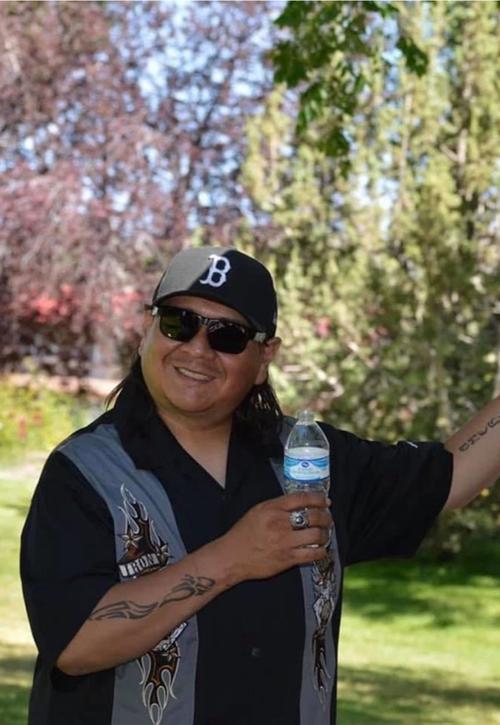 July 29, 1974—June 30, 2020
Manuel Jose "Hose" Couchum passed away at home, surrounded by friends and family, on June 30, 2020.
Jose was born July 29, 1974, in Elko, Nevada, to Manuel and Becky Couchum. He graduated from Elko High School and ITT Technical Institute in Boise, Idaho with a Mechanical Engineering Technical Degree. After receiving his degree, Jose worked for Tricon Wear Solutions LLC for twenty-one years. Jose was humble and friendly. He was always there if someone needed help. He loved to play jokes on his friends, play his guitar and harmonica. Jose loved to ride his Harley Davidson and cook, especially on his smoker.
He is preceded in death by his paternal grandparents, John and Josephine Couchum; maternal grandparents, Jose and Mae Franco; and aunts and uncles, George Brady Jr. Couchum, Doby John Couchum, Clara Couchum, Mary Jane Couchum, Joe Franco, Nicholas Franco, and Michael Franco. He is survived by his parents, Manuel and Becky Couchum; his sister, Elizabeth Couchum; and many aunts, uncles, and cousins. Jose is loved by family in this life and the next, and is at peace with his Creator.
The beginning of the end of a short journey through life for this great Native American road-warrior by the name of Manuel Jose "Hose" Couchum. He is now following the rules of our Creator who rules the universe. Jose: your traditional Indian spirit falls on us. Spiritually you are our symbol of strength in what you did for all of us road-warriors. At one time your dreams and happiness are also our strength of going forward for our people. "Hose" no matter where you are, you are now our guiding light for all of us to walk in the right direction. But we the people, we are here to say good-bye with our own traditional prayer. You are now the man that is walking the Red road that your grandparents came on. 'Hose" you are our son and brother to Elizabeth and others that are here today. We all love you for who you are. We are your family forever. "Hose" Jose Couchum, you are in the hands of your creator. My son, follow the rules and walk the sacred path, you are the man that's before your time. Son you will be ok. We are now saying our last final farewell. So long my son.
A viewing will be held at the Elko Convention Center on July 11th from 9-11 am, and a grave side service will be held at 1 pm at the Elko City Cemetery. A feed will follow at Angel park.
Obituaries Newsletter
Sign up to get the most recent local obituaries delivered to your inbox.