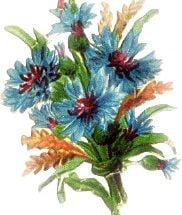 Robert Heil was born on October 25, 1938 to Otto and Elvira Heil in Omaha, NE. Following a brief illness, he went to be with his Lord on Friday, December 23, 2016. He married his wife Beverly in 1957 and moved to Phoenix where they started a family. In 1970 he and his family relocated to Elko, NV where he was involved in the development of Spring Creek, NV. He was a general contractor and owner of Spring Creek Lumber Co. After retirement, he and Bev moved back to Phoenix. The accomplishments that gave him the most joy and that aligned with his faith in God were the building and remodeling projects at St. Mark in Elko, NV, Christ Lutheran in Battle Mountain, NV, Valley Lutheran High School and Christ Church Lutheran in Phoenix, AZ.
He is survived by his wife Beverly of 59 years and his daughter Lori and Jerry Byers (Richelle & Tyler Bangen [Kade, Deklin, Brody], Ashley & Shawn Mauldin, Kelsie Thomas, Kymberlee Byers & Doug Holladay), and his son, Randy & Amy Heil (Gehrig, Maddux, Maris), brother Roland (Corrine) Heil, sister Marcy (Norm) Hutchison, sister Judy Robbins and several nieces and nephews.
Memorials may be sent to Christ Cares Ministries, a new mission program at Christ Church Lutheran, 4018 N. 40th St., Phoenix, AZ 85018.