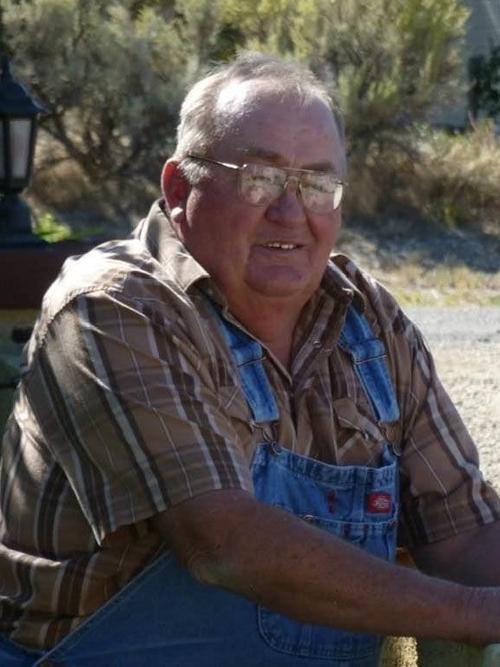 March 8, 1944—May 17, 2020
Rodney Cyrus Mothershead was born to Adele and Marion "Butch" Mothershead in Twin Falls, Idaho on March 8, 1944. In 1956 the family moved to Sparks, Nevada where Rod attended school. In 1962 Rod joined the Army in which he served as part of the 82nd Airborne, during a night jump he had a mishap with some trees and became grounded for a while. While grounded he was assigned the position of Army photographer during which he had the honor of taking photographs at President John F. Kennedy's funeral. He was honorably discharged from the Army in 1965 and for a short time he was a photographer at Harold's Club. He soon decided that working at night and taking pictures of entertainers wasn't really his thing. He joined the Iron Workers Union where he worked on various projects throughout Northern Nevada like the Spaghetti Bowl, and multiple overpasses between Wells and Beowawe, as well as the bridge over the American River in California.
Through his busy work schedule he somehow found time for Rodeo and in 1970 he won the bull riding at the Cow Palace in San Francisco. He used his winnings to buy wedding rings for his future wife JoAnn Zollitch whom he had met at the Winnemucca Rodeo. They were married on June 27, 1970. They lived in the Sparks area for a year and in 1971 Rod and Jo made their way back to Lamoille while he continued to work construction. In 1972 they welcomed their first daughter Jodi which led Rod to quit rodeoing and iron work in 1973, from there he started working for Lee Miller on the Old Baroni and Six Bar ranches. While he worked on the ranches he was a volunteer firefighter with Lamoille Volunteer Fire Department.
Rod and Jo welcomed their second daughter Heather in 1975 and son Clint in 1977 which finished off their family. He worked at the Six Bar Ranch until it was sold in 1984 at which point he went to work for the Nevada Division of Forestry. He enjoyed fighting fire, annoying his bosses, but his favorite duty was teaching the "Sparky Program". After 20 years Rod retired from NDF and purchased a portable water truck which enabled him to continue working on the fire line which he loved so much.
Rod passed away from cancer on May 17, 2020 surrounded by his family and friends at his home in Spring Creek. Throughout his life he made many friends but he also gained lots of family. Rod will always be remembered for his jokes (like when he would fill people's unattended shopping carts with random items), his awful singing, his stubbornness and playfulness, but most importantly he will be remembered for all the joy and love that he brought to his family and friends.
Rodney was preceded in death by his parents, Adele and Marion "Butch' Mothershead; in-laws, Florence and Joe Zollitch and most recently his son-in-law, Sergeant Ben Jenkins. He is survived by his wife, JoAnn; daughters, Jodi Jenkins, Heather (Matt) McCauley; and son, Clint (Melissa) Mothershead; grandchildren, Ashlie and Cody Jenkins of Spring Creek, NV; Kaci, Kalli and Ryan McCauley of Penryn, CA; Jessica (Jacob) Quaintance and Michael (Candice) Jenkins of Twin Falls, ID; brothers, Brent (Sandy) Mothershead, Wade (Cheryl) Mothershead and numerous nieces, nephews, cousins and friends.
There will be a Celebration of life for Rod in Lamoille, Nevada at a later date.
Obituaries Newsletter
Sign up to get the most recent local obituaries delivered to your inbox.