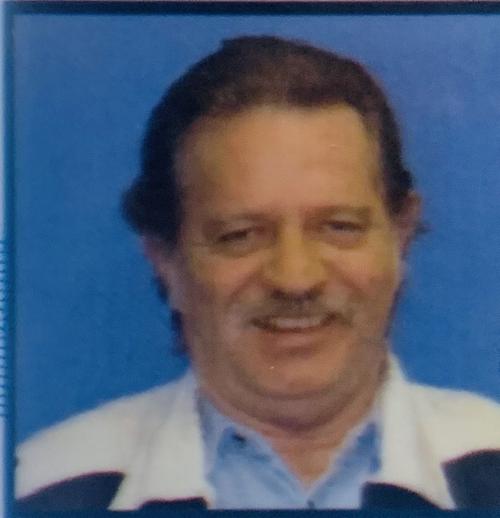 March 1, 1948 – June 14, 2020
Ron was born in Saint Anthony, Idaho on March 1, 1948 to Harold and Helen Hardy, whom preceded him in death. Ron is survived by his four brothers, David Hardy, Dan Hardy, Brent (Judy) Hardy and Tom Hardy and numerous nieces and nephews. Ron has three children from a previous marriage, Shawn Clinton Hardy, Christopher Tate Hardy and Rhonda Lynn Hardy.
Ron served 18 years in the Navy with 3 in the reserves. He served in Vietnam on the USS Mt McKinley and was called again to active duty in 1983 to deploy to Beirut on the USS New Jersey. Ron had a love for small western towns and spent 43 plus years in the Elko area, was extremely patriotic and wrote two western books.
Ron is survived by his wife MaRhea Kim Hardy. They were married in West Valley City, Utah on November 27, 1982 and enjoyed 37 years of love and companionship. Ron and Kim enjoyed camping, spending time at the lake and 4 wheeling together. Ron also enjoyed target practice and spending time with Kim and his puppies watching a good movie. Ron often joked Kim would do as he said and Kim would say no, I am the boss and Ron would say no, you said I could be boss!
Ron often shared childhood memories of him and his brothers and the constant mischief to include hanging upside down out of their two-story house by their boots, only to reap the punishment of Dad when he pulled into the driveway. Ron was known for his gift of gab and his older brother once said this will shut you up and he took pliers and twisted his tooth, a trademark Ron carried with him for life. Ron attended West Valley Community College to study electrical and spent several years in the trade and worked at the Stockmen's and Commercial in Security with the last 10 years driving taxi for Elko Taxi.
Ron will be greatly missed by his wife Kim and all those that knew him. Soar with angels as this isn't goodbye just simply a see you later.
A celebration of life will be held at the VFW Hall, 731 14th Street, Elko, Nevada on Sunday, July 5th at 1:00 pm.
Obituaries Newsletter
Sign up to get the most recent local obituaries delivered to your inbox.