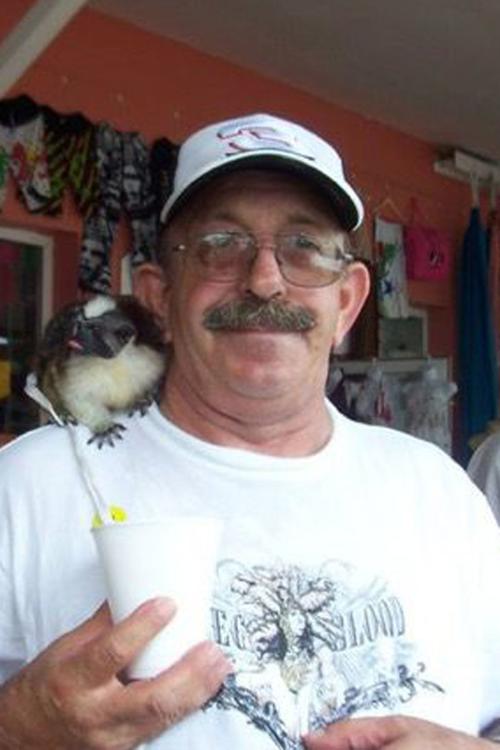 October 19, 1947-August 27, 2019
Ronald Lee Jirak, 71, passed away in Las Vegas, NV on August 27, 2019. Ron was born on October 19, 1947 with his twin brother, Donald, in Tooele, UT to Richard Albert Jirak and Mary Rose Fender. He married Jeanie Lee Mostteller on March 20, 1971 in Elko, NV; she passed away on February 21, 2006.
As Ron graduated from high school, he was drafted into the U.S. Army and bravely fought in the Vietnam War. He was wounded in the war, and was awarded the Purple Heart. During his time in Vietnam, he began corresponding with Jeanie, and upon his return to the States, they were married, and raised three children together. They loved to travel together, and lived like bohemian gypsies. Ron was known for the jokes and pranks he played on his loved ones, and often laughed. He had a strong work ethic and strove to provide for his family. He was a proud member of the Operating Engineers for fifty years. Ron spent much of his time being with his family, and took interest in their hobbies, especially video games.
Ron is survived by his children, Richard Troy Jirak, Timothy Van Jirak, and Crystal Rose (Shadd) Blackwell; granddaughter, Alyssa C. Talbot; and sisters, Sharon and Mary Alice. He is preceded in death by his wife, Jeanie Lee Jirak and his siblings, Donald and Sharlene.
A Memorial Service will be held on Friday, October 18, 2019 at 11:20 a.m. at the Southern Nevada Veterans Memorial Cemetery at 1900 Veterans Memorial Blvd, Boulder City, NV 89005. The family invites you to leave a message or memory in their Guest Book at www.moapavalleymortuary.com.
You have free articles remaining.
He fiercely loved his family.
His strength and his love for us,
Will remain a part of his legacy.