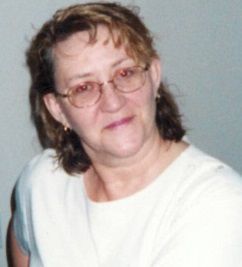 February 17, 1949 – September 5, 2019
V. June Bowden, 70, of Cheyenne, Wyoming and formerly of Elko, Nevada, passed away Thursday, September 5, 2019 at her home in Cheyenne surrounded by her loving family.
June was born February 17, 1949 in Lovell, Wyoming, a daughter of the late Elden and Vida (Allphin) Neves.
You have free articles remaining.
June was an incredibly patient, kind, sweet and loving individual. Her greatest joy was spending time with her family and taking care of her grandchildren and great-grandchildren.
June is survived by her husband, Gerrit Bowden; children; Robert Dandy, Shane Dandy, Sharee Dandy and Laura Davis; siblings, Lola Kearly, Eldon Neves, Myra Wooley, Virgil Neves, Dale Neves and Karen Furniss; and numerous grandchildren and great-grandchildren.
She is preceded in death by her parents; daughter, Lila Mikesell; and brothers, Richard Neves and Vernon Neves.
Visitation will be held on Wednesday, September 11, 2019 from 4:00 p.m. to 6:00 p.m. at the Schrader, Aragon and Jacoby Funeral Home. A funeral service will be conducted on Thursday, September 12th at 11:00 a.m. at the Church of Jesus Christ of Latter-day Saints Stake Center on 309 Western Hills Blvd, Cheyenne. An interment service will follow in the Pine Bluffs Cemetery in Pine Bluffs, Wyoming.