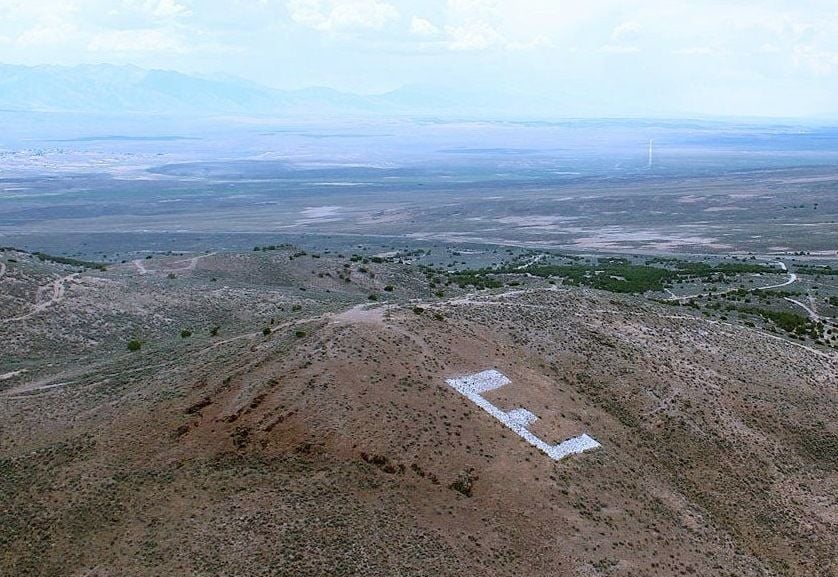 Basque Club luncheon
ELKO — The Elko Basque Club will host its member lunch at noon Oct. 13 at the Elko Basque Clubhouse, 1601 Flagview Drive.
Pro Bono Week
ELKO – Nevada Legal Services will present two free legal seminars in October. Family Law Education takes place at 11 a.m. to 1 p.m. Oct. 22 at 285 10th St.
Wills and Power of Attorney Educational Workshop is from 2-4 p.m. Oct. 23.
SkyWarn Spotter Training
ELKO – The National Weather Service is hosting a free class for potential storm spotters. Spotters serve as "eyes on the ground" for the agency in the war against severe weather. Reports help NWS more accurately warn for severe weather and save lives.
Training covers the basics of weather safety, identifying hazardous weather features, and how to report weather. The class will be taught by Brian Boyd, senior meteorologist with NWS. The class will be held from 6-8:15 p.m. Oct. 16 on the GBC Elko campus. There are possible interactive video sites in Battle Mountain, Ely, Pahrump, West Wendover, and Winnemucca. Call 753-2231 if you would like to participate.
Let's Dance!
ELKO – Take part in dancing lessons and open dance starting at 6 p.m. every second and fourth Thursday of the month at the Western Folklife Center's G Three Bar Theater. The cost is $5. No experience is necessary and the event is open to adults and teens. Contact ElkoLetsDane@gmail.com for more information.
Haunted Halloween at the Pioneer Saloon
ELKO – Enjoy Southwind's annual Haunted Halloween Concert at the Western Folklife Center. The band will play Celtic, Americana and folk music. The event is from 6-8 p.m. Oct. 30 and is free to the public.
ASSIST suicide prevention training
ELKO – Assist is offering a course from 8 a.m. to 5 p.m. Oct. 28 and 29. The class will be held at the Elko County School District Office in the Resource Library Room at 850 Elm St.
Registration for the training is $65 per person and there is room for 30. There are continuing education units available for this training for those licensed by the Nevada Boards of Social Work/ MFT/ ADGC/, Psychological/Pharmacy and EMS/Physical Therapy/POST. You will need to give your Nevada Board license number on the registration form in order to receive the credit.
Please note that due to scheduling rooms and trainers, the class is not able to offer refunds.
Fifth Cioppino Feed and Auction
ELKO – The Boys & Girls Clubs of Elko and the Elko Federal Credit Union would like you to come and enjoy the Fifth Annual Al Bernarda Cioppino Feed and Auction on Nov. 2.
Luciano's Restaurant donates the food, Blach Distributing donates the drinks, and Khoury's Market provides live and silent auctions and live entertainment. This year's entertainment includes "America's Got Talent" winner Michael Grimm, and country artist Carver Louis.
The event will be held at the new Elko Conference Center with reserved tables of 10 for $850, and individual tickets at $85. Space is limited. Call the Boys & Girls Clubs of Elko at 738-2759 to reserve your tickets.
Lamoille Women's Club Fall Craft Festival
SPRING CREEK – The Fall Craft Festival will take place Nov. 9 and 10 and Spring Creek High School.
The Lamoille Women's Club is now accepting vendor applications for the event. Proceeds fund the club's many community projects.
For more information contact Joyce Kay at 753-7242, Charlene Mitchel at 738-3851, Pam Osmonson at 397-2214, or visit www.lamoillewomansclub.org.
43rd Annual Christmas Bazaar
ELKO — The Terrace at Ruby View Senior Center will host this year's Elko Christmas Bazaar on Dec. 7 and 8.
The show takes place at the Elko Convention Center. Items sold at the Elko Christmas Bazaar must be handmade or crafted by the vendor.
The Senior Center is now accepting vendor applications for this event.