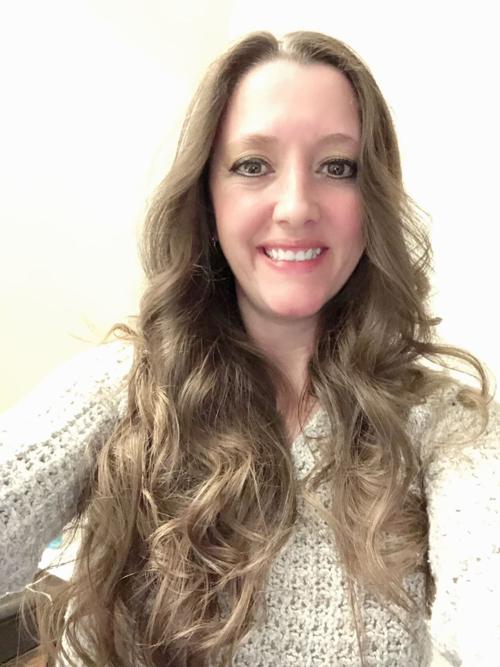 When COVID surged in the local community it was Elko's nursing home residents who were hit the hardest. Elaine Guerra is being recognized for the high degree of caring and compassion she shows when she is interacting with nursing home residents.
"Elaine would always draw some sort of face on her mask to keep her patients entertained," said her nomination. "She understood the challenges that the residents were facing by being isolated."
Guerra said she always wanted to care for people and be a part of healing them.
"I had an amazing role model: my Mother!" she said. "I always looked up to her and the work she did and the things she accomplished. She was able to support our family on her own" as a nurse.
"Being a mother of two myself back then, I knew I needed a career that could support my family. Now I have a family of four children and an amazing husband."
Guerra said nursing wasn't just a job to her, "it was like a calling."
"When someone asked me what I do for a living, I would be and am proud of saying, 'I am a nurse.'"
Guerra attended Odessa College in Texas, and obtained her LPN/LVN in 2009. After graduation she started working on the Med Surge unit of PRMC hospital in Andrews, Texas, then expanded her experience at the fast-paced Medical Center Hospital of Odessa.
"From simple surgeries to extensive surgeries, gunshot/knife victims, motor vehicle accidents, being able to float to orthopedics and stroke units, the experience was unlimited," she said.
Then she worked at a Detox Center. "Seeing the difference in someone from the day they start their journey to recover is beyond words," she said.
Guerra moved to Elko in 2015 and has been working at Highland Manor ever since.
"The experience with elderly patients has been a true blessing," she said. "Nurses need to have caring hearts -- a desire to help others. Nurses cannot be judgmental and need to treat every patient the same. Nurses need tough skin at times. A strong back and sense of humor is also needed."
Guerra said knowing that you helped someone recover, to feel better, or to live better is a feeling that is hard to explain.
"You can go days feeling as if you're so overwhelmed and getting your butt kicked, and then to have someone thank you for saving them or their loved one or just being there during someone's final hours, to be their support and caring hand, is a different level of rewarding."