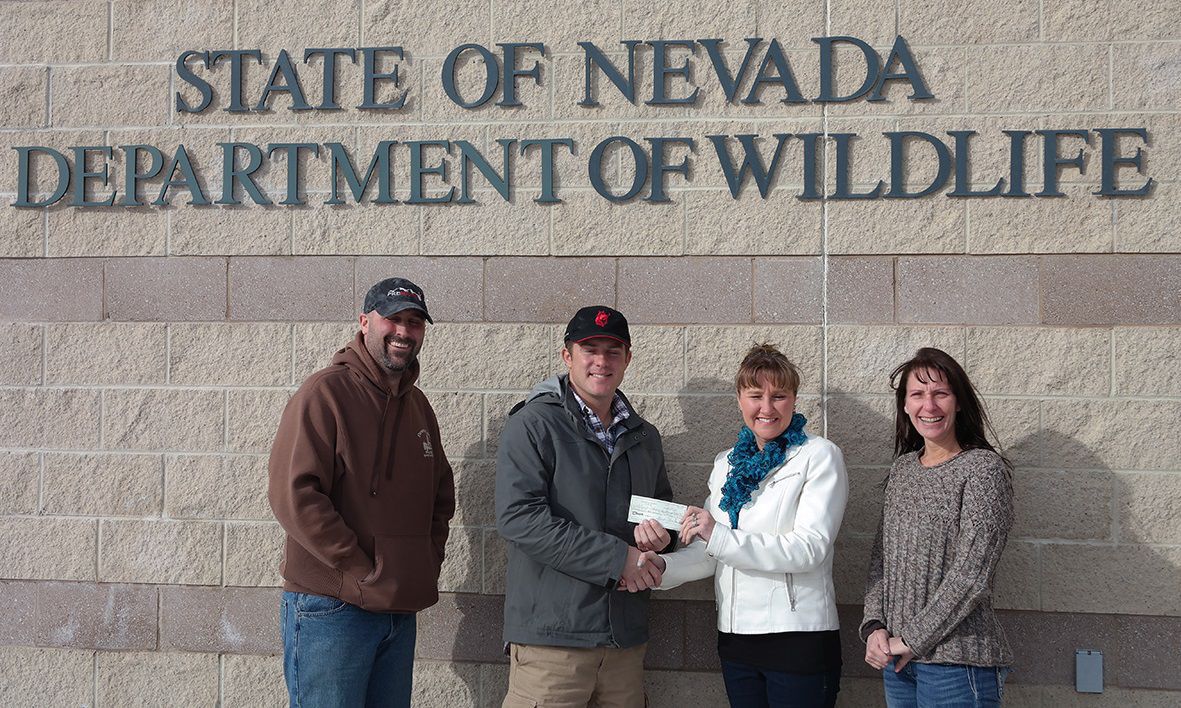 ELKO — As part of the rehabilitation effort for this summer's Hot Pot Fire on crucial deer winter range in Area 6, Elko Bighorns Unlimited, Midas chapter of Nevada Bighorns Unlimited (NBU) and the local chapter of the Mule Deer Foundation stepped up and offered to pay for the Snowstorm Forage Kochia seed that is to be used in the seed mix.
The Hot Pot Fire destroyed much of the Izzenhood mule deer winter range, including one of the last major stands of sagebrush. The Nevada Department of Wildlife is working with the Bureau of Land Management purchasing and applying seed on private land while the BLM seeds the adjoining public land.
Snowstorm Forage Kochia is a new cultivar of forage kochia that grows much taller than other strains of forage kochia, making it available for wildlife when snows are deep. It also was developed to be more digestible and have more protein than Immigrant Forage Kochia, which has been used in fire rehabilitation seed mixes since the 1980s.
"Snowstorm Forage Kochia is new, having only become available in 2012," explains Matt Jeffress, NDOW Area 6 game biologist. "It is still not available in large quantities and is very expensive."
Rehabilitating the crucial winter range destroyed by the Hot Pot Fire is a priority for NDOW and purchasing the required seed and applying it is very expensive. NDOW did not have enough funds to purchase Snowstorm Forage Kochia along with other seed and application costs, which is when the three conservation groups stepped up to the plate.
Jeffress said, "Given the scarcity of Snowstorm Forage Kochia seed and the relative high cost of the seed, it will only be used in portions of the most critical mule deer winter range in the Izzenhoods at lower elevations where the establishment of sagebrush is tougher to achieve."
Immigrant Forage Kochia will be seeded over a much larger area for the benefit of wintering wildlife and to aid in breaking up the cheatgrass fire cycle so common on western rangelands.
Both cultivars of Kochia will be put in a seed mix comprised of grasses, forbs and shrubs. They are not meant to replace sagebrush, rather they are used in areas that have high potential for post fire establishment of non-native annual grasses such as cheatgrass with lower chance of establishment of sagebrush. Sagebrush seed will be part of the rehabilitation seed mix.
"Without the help of Elko Bighorns Unlimited, we might have missed the opportunity to acquire Snowstorm Forage Kochia, which has proven to be beneficial to wildlife and livestock alike," states Jeffress.