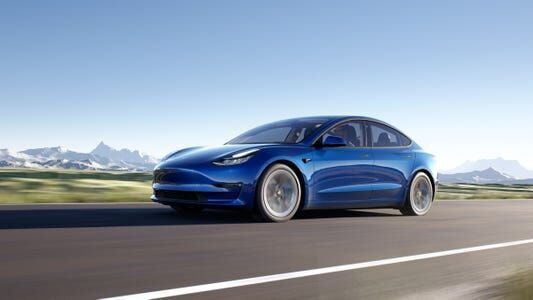 It's a no-brainer that electric cars—without a tailpipe—are cleaner than internal-combustion cars—with a tailpipe. But the actual analysis isn't as simple as it sounds.
To be accurate, you need to look at the vehicles you're comparing across the whole process, from manufacturing to disposal. That's called life cycle assessment (LCA), covering everything from material extraction, manufacturing. packaging and transportation, use and end of life.
There's been some disinformation on this, including a 2007 report that the Toyota Prius hybrid polluted more over its lifetime than a GM Hummer. But cooler heads definitely give the nod to the electrics.
The International Council on Clean Transportation (ICCT) is the group that exposed the Volkswagen diesel scandal, and it scanned the markets in Europe, the U.S., China and India, with a focus on greenhouse gas emission at every stage of life.
EVs Have "By Far the Lowest Emissions"
"Results show that even for cars registered today, battery-electric vehicles have by far the lowest lifecycle greenhouse gas emissions," ICCT said in a report issued earlier in July. The numbers show that a medium-sized EV has lower climate impact in Europe (a 66-69% reduction), the U.S. (60-68%), China (37-45%) and India (19-34%). In the U.S. today, electric vehicles emit a third of the lifetime emissions of their internal combustion brethren, the report said.
Greener Electric Supply Boosts EV's Advantage
And the ICCT study says the gap between EVs and gas cars will only get larger. Why? Because EVs fuel from the grid and the electricity supply is rapidly "greening" with solar and wind power being added to the mix.
There are many other such studies. The City of Vancouver, Canada conducted an LCA study in 2018, comparing a Ford Focus and a Mitsubishi i-MiEV battery car over a 150,000-kilometer or 93,000-mile lifespan. The conclusion was that the Focus emitted 392 grams of carbon dioxide equivalent per kilometer, on average over that lifespan, compared to 203 grams for the Mitsubishi. "The analysis shows that the electric vehicle has notably lower carbon emissions and lower energy consumption per kilometer," the study said.
A 2019 academic study by Italian scientists, published in Modern Environmental Science and Engineering, reached similar conclusions. "The analysis shows that electric vehicles perform better than traditional ones, in terms of greenhouse gases emissions, depletion of non-renewable resources and emissions of atmospheric pollutants affecting urban areas." On average, the reduction was about 50 percent, though some small gas cars—the Fiat 500 and Ford Focus—did comparatively well in the results because of their high levels of efficiency.
And the Europe-based Transport & Environment was even more emphatic in its LCA analysis. "The potential of electric cars to mitigate CO₂ emissions is crystal clear​: ​on average EVs are close to three times cleaner than diesel and petrol [gas] cars today," the 2020 report said. "Discussing whether or not coal-fueled electric cars are better or worse for the climate than conventional cars is no longer relevant (EVs are 30 percent cleaner even then). The urgency should be placed on accelerating the transition to electric mobility while at the same time decarbonizing the electricity grid. Awaiting for the grid to decarbonize before shifting to zero emission mobility would increase further carbon emissions and would seriously compromise any chances of reaching the Paris Agreement."