ELKO – The Elko High School Band of Indians brought home the gold from their performance at the Virginia International Music Festival in Norfolk last week.
Out of 26 bands, the marching band received a gold medal and the color guard was named the best in the 66th Annual NATO Parade of Nations, said band director Michael Broyles.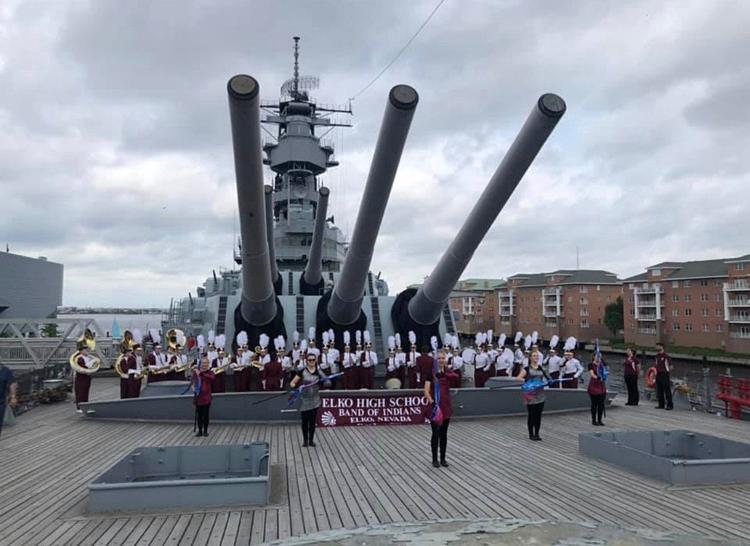 The band's trip to Virginia included a performance on the deck of the USS Wisconsin. Band members met Sen. Catherine Cortez Masto (D- Nev.) on the steps of the U.S. Capitol in Washington, D.C., Broyles said.
A visit to Virginia Beach, Busch Gardens in Williamsburg and the opportunity to watch the Virginia International Tattoo was also part of the five-day trip.
You have free articles remaining.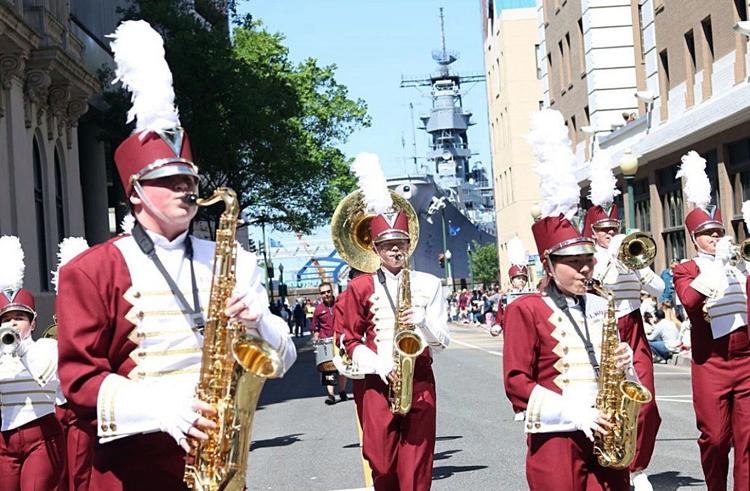 "Thank you to the community of Elko for your continued support of the Elko High School band," Broyles said.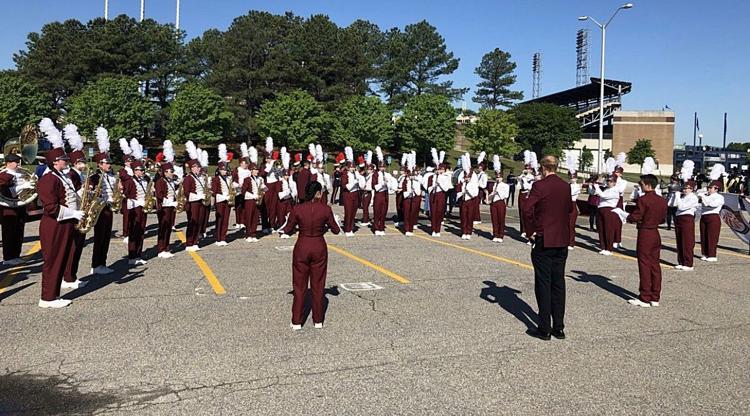 The community will have an opportunity to see the band perform before the school year ends in a free concert scheduled for 6:30 p.m. May 7 at the Elko Convention Center.
The Emil Matys Jazz Fest is scheduled one week later starting at 7:30 p.m. May 14 in the Elko Convention Center. Tickets cost $10 per person.